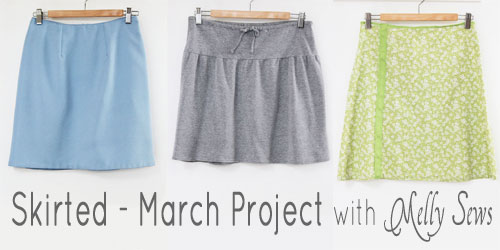 Hello Sewing Loft Readers! I hope you enjoyed the t-shirt sew along last month. If you missed any posts, you can find them here:
T-shirt Introduction
T-Shirt Tutorial
T-Shirt Questions and Tips for Sewing with Knits
T-Shirt Answers and more Knit Sewing Tips
This month we're tackling the perfect thing to go with your new t-shirt – a spring skirt!
Spring has already arrived here in central Texas, but for those of you still waiting, now you have time to do this month's project while dreaming of warmer days ahead.
This month we're going to take it to the next level and draft our own patterns based on our measurements! That's right – starting from scratch.
But never fear, skirts are the easiest thing to start patternmaking with. So grab your drafting tools (though you can skip the cardboard and straight pins this month).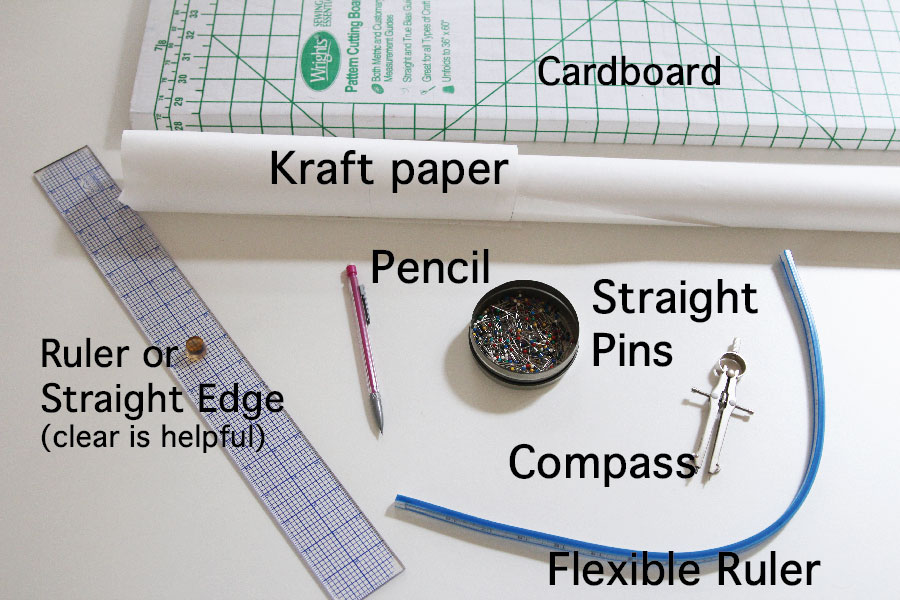 You'll also need some muslin (or fabric from your stash), because next week we're going to be drafting and fitting a basic fitted skirt. The next week, in addition to taking your questions I'll show you how to take that basic skirt pattern and turn it into all of these skirts:
And of course the last week of the series I'll be answering your questions as usual.
So hike up your skirts (sorry, couldn't resist) and get ready to draft and sew!
[ts_fab]