We are about to kick off the final week of the National Sewing Month 2013 series with an amazing line up!  These special guests are sharing some super cool tools and easy projects.  One of them is on my MUST make list!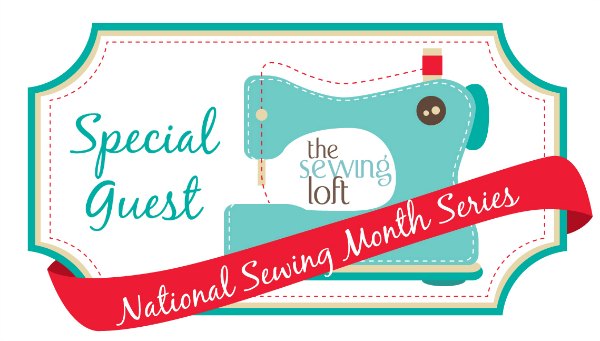 National Sewing Month 2013 Final Week
This weeks special guests include:
9/23  Deb from So Sew Easy
9/24 Sarah from Blue Susan Makes
9/25 Jessica aka The Sewing Rabbit
9/26 Nancy from Nancy Zieman
9/27 Sara from Craft Snob
The National Sewing Month 2013 Series has some amazing sponsors to help keep you inspired.  Please be sure to pay them a visit and say hello.

If you're just now joining in, be sure to stop by to check out Week 1, Week 2 and Week 3 of the series.  We have had some amazing guest share their favorite tools that you do not want to miss.  Remember, this series was designed to expose stitchers of all levels to new tools in the work space.   I want you to feel inspired to step away from the standard sewing machine and try something different in your workroom.  Who knows, you may just discover a new tool that you can not live without, I know I did!
Oh, did I mention there is a giveaway??  You bet there is…..stay tuned, I think it's gonna knock your socks off!

Hello! Are you new to The Sewing Loft?

If so, I'm glad you stopped by and hope that something has inspired you to keep your needle moving!  Don't miss a single project and subscribe via email HERE! Bonus- free embroidery pattern with newsletter sign up.

Another great way to connect with me is via Facebook, Pinterest, Twitter, Google + or Follow my blog with Bloglovin.  I'm looking forward to getting to know you and creating together!