Today's guest is not just sharing one favorite tool but three.  Can you "Spy" them while watching her video on how to use a twin needle?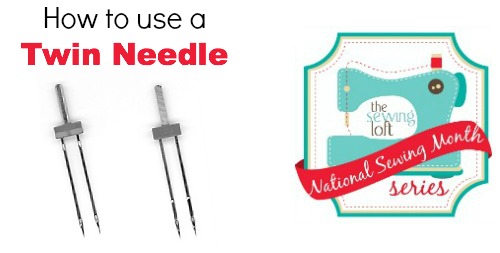 Hello, I'm Deby. I write a sewing blog at So Sew Easy. I'm fairly new to sewing so I am delighted to be able to share some of what I have learned as part of this series. I live on an island where I can't buy any sewing patterns, so I started off downloading free patterns from the internet, and reviewing them on my site, and now I even offer free sewing patterns I have designed myself.
This September marks not only National Sewing Month, but my one year sewing anniversary. I started sewing just one year ago and thanks to all of the wonderful resources and blogs online, like here at the Sewing Loft, I've learned such a lot in my first year.
One of the areas where I struggled a lot was in sewing a hem on many of my knit fabric projects. My cowl neck dress just kept getting shorter and shorter as I cut off more botched attempts, until eventually I left the hem unfinished! But eventually I was able to master the use of the twin or double needle and now I hem my knit fabrics with confidence.
The twin needle can be used for a neat finish to hems, cuffs, necklines and sleeves on your stretch projects, but did you know that you can also get really pretty results using it with decorative stitches and different colored thread? Take a look at the video I made showing you how to use, thread and enjoy sewing with the twin needle.
 How to Use a Twin Needle
[youtube=http://youtu.be/t5eEPCj-LGE&rel=0&w=550]
The twin needle is certainly one of my favorite sewing tools and you might even be able to come up with some more interesting ideas about how to use it.
If you love to sew with knits and create fun things for yourself, Deb's site is one to visit!  She has a ton of free tutorials on skirts, shirts and dresses on her site.  It's a bookmarker for sure!
Sarah is here tomorrow from Blue Susan Makes sharing what I think is one of the most needed bursts of color in the workroom.  I can not wait to make a few for myself.

ps- did you enter the National Sewing Month 2013 giveaway yet?  Check out the amazing prize packages and enter to win here.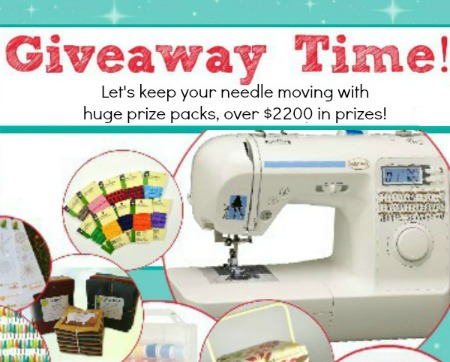 Hello! Are you new to The Sewing Loft?

If so, I'm glad you stopped by and hope that something has inspired you to keep your needle moving!  Don't miss a single project and subscribe via email HERE! Bonus- free embroidery pattern with newsletter sign up.

Another great way to connect with me is via Facebook, Pinterest, Twitter , Google + or Follow my blog with Bloglovin.  I'm looking forward to getting to know you and creating together!