I'm super excited to be chatting with today's special guest Patty Young from MODKID Boutique.  Her work is super playful, completely infused with color and Oh So Graphic.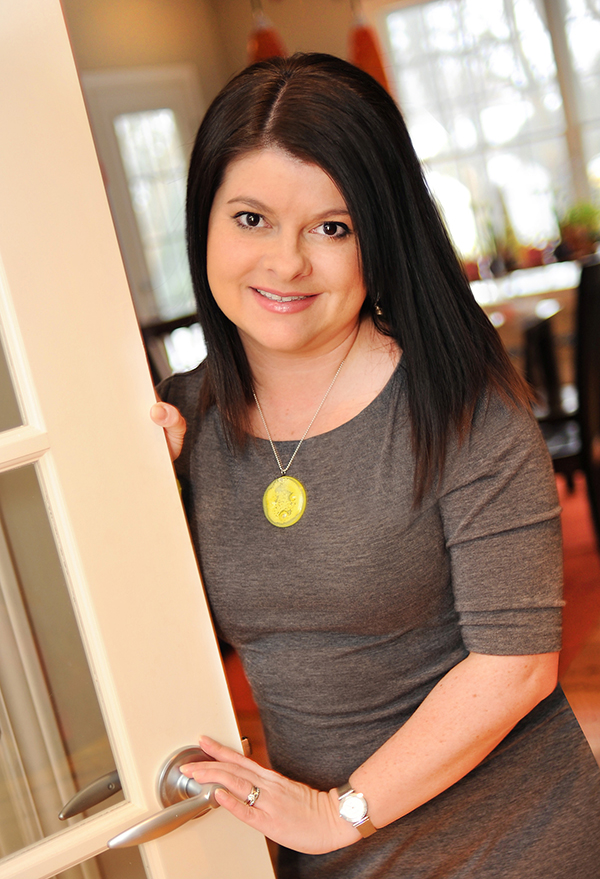 Patty Young grew up in San Jose, Costa Rica, in an environment where she was encouraged to express her creativity freely. Both of her parents dabbled in the arts so it was only natural that she would inherit their creative genes. They moved to the United States in 1987 and Patty attended The University of Central Florida from '89 to '93 where she received her Bachelors of Fine Arts degree in Graphic Design and Photography.
Over the next 12 years, Patty honed her graphic design skills at a number of marketing agencies before deciding to leave her corporate job in 2005 to stay home with her children and pursue her own creative endeavors.

Today, Patty owns and operates MODKID LLC and serves in the role of Lead Designer. MODKID specializes in high quality boutique-style sewing patterns which include children's and women's clothes, doll clothes, purses and other assorted accessories and home furnishings. Patty also designs textiles, ribbons, scrapbooking papers, die-cutting shapes and many other craft-related products.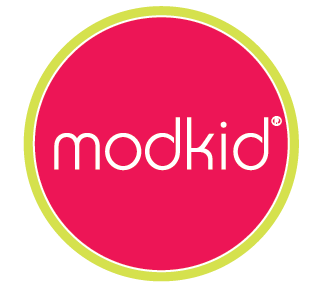 Inside skinny:
Let me just say that I am a long time fan of Patty's work and
fabric lines
.  The past few years Patty and I have danced around on social media and exchanged emails but it wasn't until this summer that we finally connected in person.  It's so fun when you finally get to connect with someone for the first time off-screen.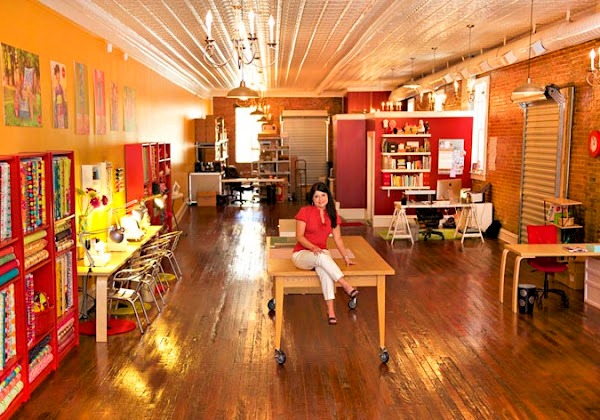 Doesn't her space scream….. come sew with me! I told her to watch out, I might show up one day for an unexpected visit. So pull up a chair, it's time to get chatty!
What is the one piece of advice you wish you knew when you started sewing?
Patty: That not everything you make will be perfect the first time around. It's a trial and error process and sometimes there are a few trials before you get your desired result.
What is your favorite or most often used tool in the studio?
Patty: My serger. If I could make everything with it, I would.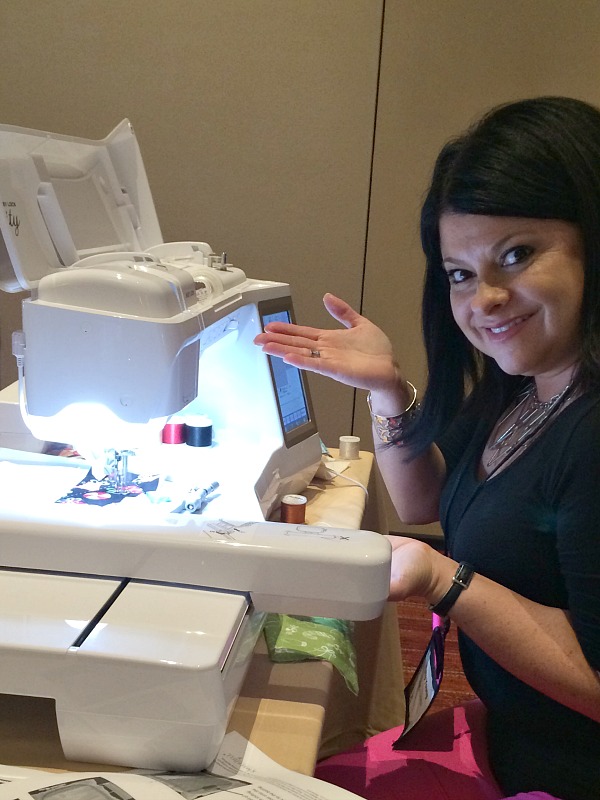 Where do you find inspiration?
Patty: Everywhere… my kids, nature, travels, architectural elements, memories.
What is your favorite project?
Patty: I love sewing children's clothes. It is so rewarding, especially when I can see my girls wearing them right after.
Who inspired you to start stitching?
Patty: My mother. She has been sewing since before I was born and I grew up wearing all her handmade goodies.
What is your favorite thread color?
Patty: White is the color I use the most, but as far as favorite, I love a good old RED or HOT PINK. 🙂
Did you know that…
Patty's designs can be found on more than just fabric? That's right, you can find her designs on paper and all types of electronic cases.
Patty has teamed up with Riley Blake Designs 

and is releasing a new fabric line? (So, stinkin' excited for her.)

 I got to see the final story boards last month and can't wait to get stitching!
MODKID Boutique shares all types of patterns ranging from small projects, to quilts and apparel? They do. Here are a few of my favorite projects.
From time to time MODKID hosts sew-a-longs? Stay tuned, the next one is actually right around the corner.
Has a new book coming out in October?  Oh and ps- It's a coloring book, how fantastic is that!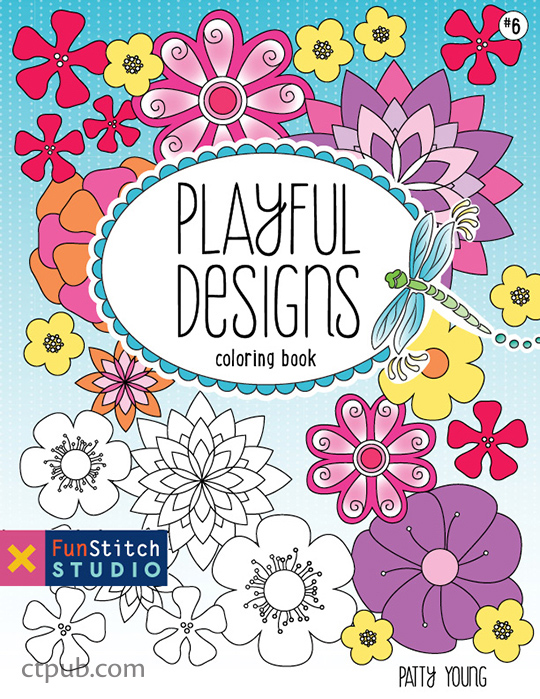 A big Thank You to Patty for sharing some inside scoop on all exciting happenings in her world.  Be sure to keep up with Patty's adventure here:
Facebook | Twitter | Instagram | Pinterest
 Stay tuned, for more interviews during National Sewing Month.


Hello! Are you new to The Sewing Loft?

If so, I'm glad you stopped by and hope that something has inspired you to keep your needle moving!  Don't miss a single project and subscribe via email HERE! Bonus- free embroidery pattern with newsletter sign up.  Another great way to connect with me is via Facebook, Pinterest, Twitter, Google+ or Follow my blog with Bloglovin.  I'm looking forward to getting to know you and creating together!