National Sewing Month 2014 has brought on some fun and thoughtful conversations about the comeback of sewing and the details of WHY we sew but today, it's time to get into some fun stuff- like fabric.  Please help me give a warm welcome to Cindy Cloward from Riley Blake Designs!!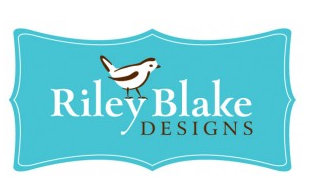 Let me first start with a little back story for anyone not familiar with Riley Blake.  They are a family owned fabric manufacturer located in Utah, USA, that is well known for its extensive line of color infused prints geared towards the fashion forward sewists. Their collections are inspired by local and international artists, that have vintage sensibilities and modern attitude.
Their colorful fabrics include cotton, flannels, sparkle cottons (way cool), organic cotton, yummy knits and laminates. (I'm totally in love with their super soft knits right now!) The assortment is perfect for many of your sewing projects including: quilting, clothing and home decor.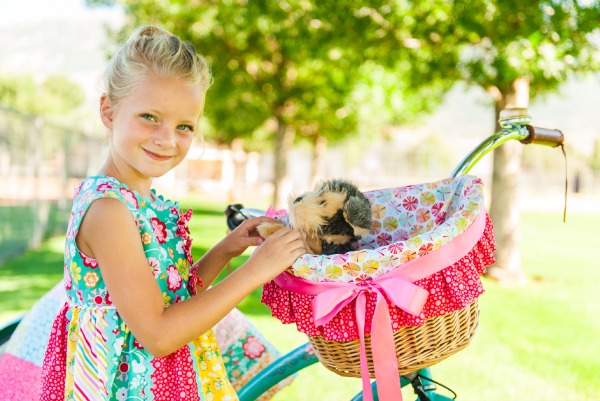 So go grab a cup of your favorite coffee, tea or diet drink, it's time to pull up a chair and get chatty!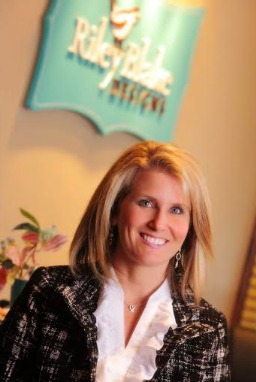 What is the one piece of advice you wish you knew when you started sewing?
Cindy: Start simple and build from there…. many times I have taken on an ambitious project, only to get frustrated.   There are so many sewing and quilting projects that are easy to make. Remember, it does not have to be hard to look amazing.
What is your favorite sewing tool?
Cindy: My Oliso iron is my favorite tool. Next to my sewing machine, rotary cutter and mat….my oliso iron is used every time I sew. The pop up feet are genius.   Ironing is the perfect end to a well made project and giving a final press to a quilt top or a garment makes me happy.  (However, everyday ironing I can do without!)
Where do you find inspiration?
Cindy: At home, I love to spend time in my sewing room. It is one of my favorite rooms in the house. It has pink walls and pink cabinets, which is my favorite color. It's not a mistake that Riley Blake Designs features a lot of pink. The room has an adorable chandelier embellished with our fabric hanging over my cutting table. I get inspired there, surrounded by my favorite things and a beautiful view of the mountains. I also gather inspirations from travel. I have been fortunate to travel to many different places on behalf of Riley Blake Designs. I always get inspired by the places we visit. It helps me see what is out there! This past year I have been to Australia, New Zealand, Germany, Austria, Czech Republic, New York, St. Louis, Las Vegas, California, Pittsburgh, Portland and Houston. It isn't hard to find inspiration in such beautiful places. I am heading to Norway for the first time in 10 days.  Jina (our design director) and I will be teaching classes and visiting with quilters half way around the world. Women who love fabric do not need to necessarily speak the same language.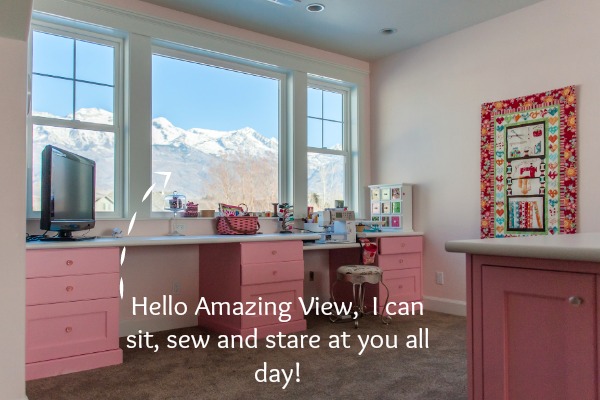 Recently I met a woman named  Ruth Brusher. Ruth has dedicated her time to making teddy bears for abused children. After 23 years, Ruth and her sewing friends have made 20.000 bears to give to the Utah County Justice system. Ruth said that she would be glad not to make another bear if that meant that there were no more abused children. But as long as there are abused children, she will be making bears. I felt really honored to be able to support his woman's great, ongoing cause. Anyone who follows their passion to create a business, help others, or use it as a creative outlet…..inspires me.
Care to share any fun facts?
Cindy: I have a nursing degree and worked as a high risk Labor and Delivery nurse for 10 years…2 of the 10 I was a  flight nurse. I married into a fabric family.  My husband's family owned retail fabric stores in Utah for over 30 years.  My wedding dress and the entire wedding party's dresses were made from fabric from my in-laws full line fabric store.
and the question we are all wondering…
What's new at Riley Blake Designs these days?
Cindy: The exciting launch of our new sister company Penny Rose fabrics this past Spring of 2014.  Same quality of fabric as Riley Blake, with designs uniquely vintage. Our first fabric collection from Penny Rose is called Hope Chest, authentic reproduction 1930's prints. It just arrived in stores.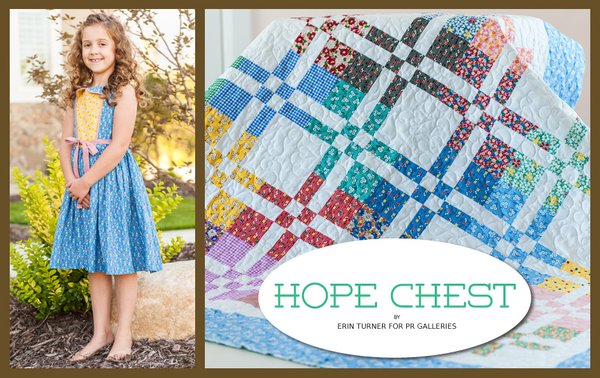 Did you know???
In a past life Cindy was a flight nurse? (Hello, I'm so impressed!)
The team shares videos to help educate and keep you inspired.

Click here

to see the full line up and for a good giggle, be sure to watch

Gingham Style

.
Every Friday during 2014, Riley Blake is featuring a new Quiet Book Page. (It's gonna be amazing! You can see my

page here

.)
That Riley Blake Designs shares a TON of fun projects for you to make? Here are a couple of my favorites.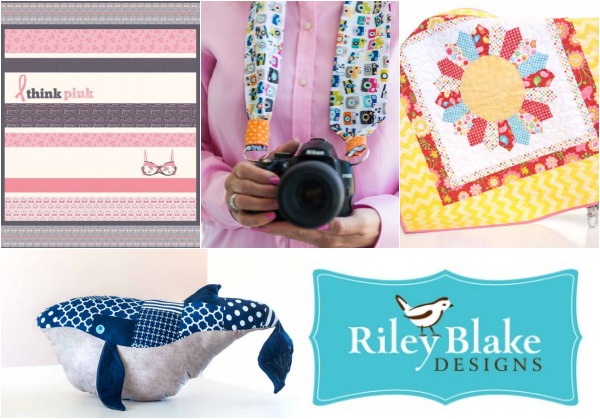 So, if you're interested in keeping updated on the happenings at Riley Blake Designs be sure to sign up for their monthly mailer.
A big Thank You to Cindy for sharing some inside skinny and that breath-taking view!  We have crossed paths several times now during my creative journey and each time her infectious smile and fun-loving personality always makes me feel welcomed! Stay tuned, for more interviews during National Sewing Month.

ps- keep those eyes peeled, Riley Blake fabrics will be making a special appearance in the prize packages later this month.

Hello! Are you new to The Sewing Loft?

If so, I'm glad you stopped by and hope that something has inspired you to keep your needle moving!  Don't miss a single project and subscribe via email HERE! Bonus- free embroidery pattern with newsletter sign up.  Another great way to connect with me is via Facebook, Pinterest, Twitter, Google+ or Follow my blog with Bloglovin.  I'm looking forward to getting to know you and creating together!