It's National Sewing Month, and my focus here at The Sewing Loft is going to be all about scrap sewing! This is a great opportunity to get ideas & inspiration to clear out that scrap basket and make something fun. All month long I'll be sharing ideas (along with some fabulous guest contributors) for how to store, use, and enjoy your stash of scrap fabrics.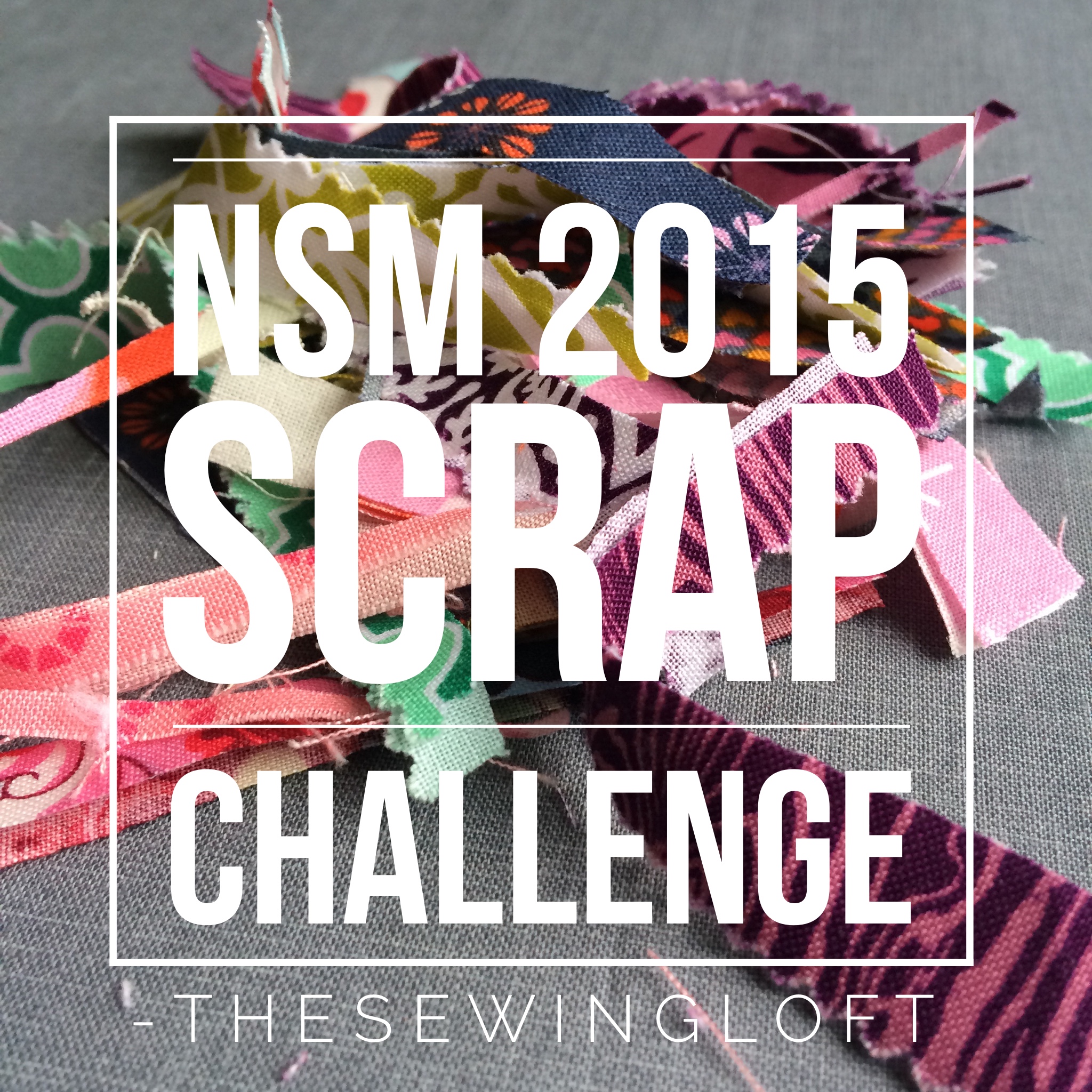 So … I thought it might be fun to issue a challenge! Don't just read about sewing with scraps – actually sew something! If that sounds like a good idea to you, join in!
Scrap Sewing Challenge
Requirements:
Create something from your scraps!

It can be as simple mug rug or as elaborate as a quilt top.

Projects must be made during National Sewing Month.
You must photograph your project and enter it into the Facebook album by 9/25/15 in order to enter to win the prize.
Contestants will be judged on creative use of scraps, so let your imagination take the lead!
All projects must be posted in the our Scrappy Girls Club Facebook Group under this special album. 
Winners will be selected and announced at the end of the month – so get sewing! Make any project using scrap fabrics between now and the end of this month and enter your photos on Facebook to enter to win a fabulous prize!*
*Note: This is above and BEYOND my regular National Sewing Month give-away! 

Hello! Are you new here?

Do you want to learn more about sewing? If so, be sure to sign up for our newsletter HERE and never miss a stitch! Daily Sewing Tips, Everyday Projects and Fantastic Inspiration delivered straight to your mailbox!

Bonus– free download with newsletter sign up.

Feel free to connect with me on Facebook, Pinterest, or Instagram.  I look forward to getting to know you and stitching up a storm together!