Do you ever sew for a cause?  I do and today, I'm working together with T&B Foundation to help make a difference fighting childhood cancer.  Now, I know what you're thinking…. make a difference, how??  Well, I'm hoping that together, we can help T&B Foundation reach their goal of creating and donating over 100 patient pouches filled with fun activities to the Willis Eye Institute in Philadelphia. Let's start with some background-
T&B Foundation is named after two special little boys, Tyler Barnett and Brayden Bateman.(pictured below)  Both Tyler and Brayden were diagnosed with bilateral retinoblastoma (eye cancer) at a very young age.  They have endured chemotherapy and multiple exams under anesthesia to get to where they are today but in all fairness, their journey is far from over.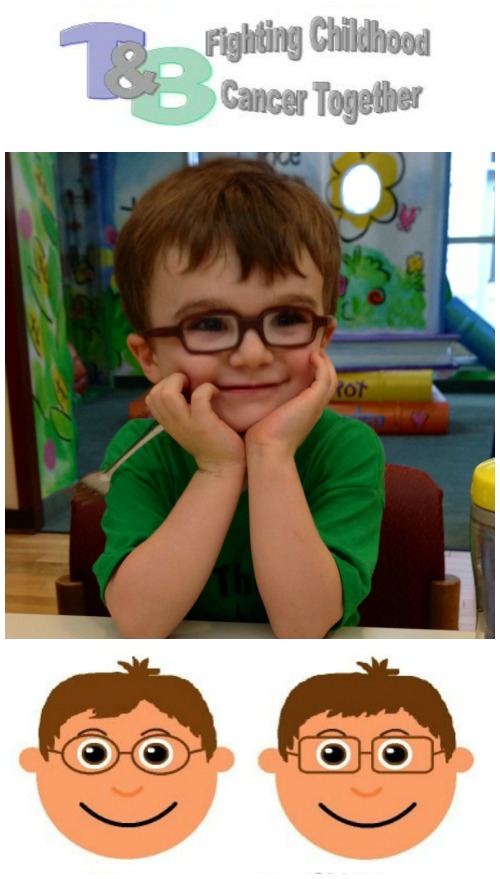 The T&B Foundation was started to help make the journey a little easier for children fighting cancer like Brayden and Tyler.  Their moms, Lindsey Barnett and Sabra Bateman, are determined to help ease the stressful waiting period during times of treatment by creating the patient pouch.  This drawstring pouch is filled with fun activities to help provide a simple distraction while waiting for the next doctor's appointment.
Patient Pouch

MY LATEST VIDEOS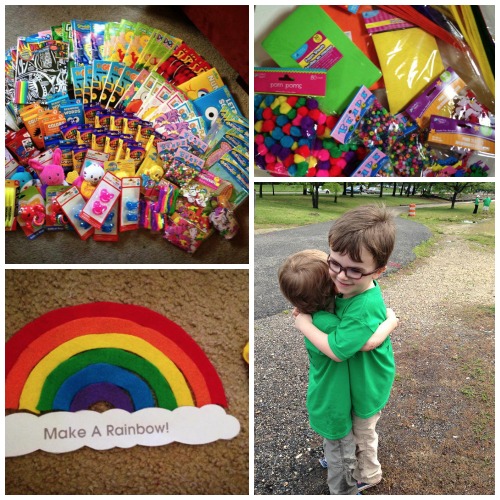 Included in each Patient Pouch are fun little toys and simple craft activities aimed to the child's age.
Calling all Stichers!!
Here is where you can help!  Their goal is to deliver over 100 "Patient Pouches" to the Willis Eye Institute in Philadelphia this fall.  So, if you have extra material in your stash and a little extra time to donate, please consider stitching up one of this quick drawstring pouches.
Download the Patient Pouch Pattern today and help make a child's day a little brighter. This pattern was designed especially to help T&B Foundation provide comfort and smiles to young patients in need.  Please consider donating your talent by creating a patient pouch today.
Learn more about T&B Foundation by visiting their
Facebook Page
or email them at: TandBFoundation (at) gmail (dot) com
I do hope that you will join me by sharing your time and creative talent for a worthy cause.

Hello! Are you new to The Sewing Loft? If so, I'm glad you stopped by and hope that something has inspired you to keep your needle moving!  Don't miss a single project and subscribe via email HERE! Bonus- free embroidery pattern with newsletter sign up. Another great way to connect with me is via Facebook, Pinterest, Twitter , Google + or Follow along with Bloglovin.  I'm looking forward to getting to know you and creating together!