I am excited to share the news that I have become a featured Pellon Artist.
But to rewind, some of you may or may not know, I worked for many years in the apparel industry.  It was my job to bring that fancy black and white, one-dimensional drawing to a shelf near you.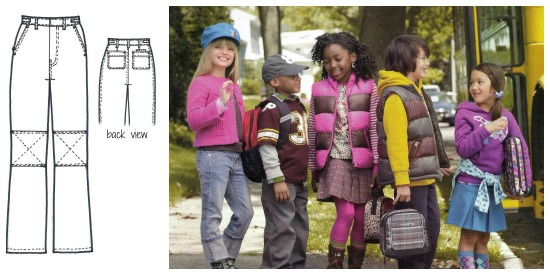 That's right, there is a team of people who transform that pretty "stylized" drawing into a 3 dimensional pattern.  These patterns would then be sent out for costing, sampling making, fitting and quality control. (*Note this is a quick time overview of the product development production cycle.)
During different stages of product development, I would work with designers, buyers, factories and some of the most amazing brands in the industry.  We would fine tuned details, source fabric and trims, test products and heck even travel over seas together.
One such company that I am excited to say I now have the pleasure of working with this end of the business is Pellon.  I am officially a featured Pellon artist.
For those of you who do not know, Pellon is a leader within the industry.  They produce many different types of interfacing and are best known for non-wovens.  Stitchers often overlook this thin, non visible layer of interfacing tucked between the layers.  I like to call this layer the hidden gem!  A quality interfacing can make a piece of inexpensive fabric shine like a brilliant diamond! But without it, your project is sure to show flaws and will breakdown over time.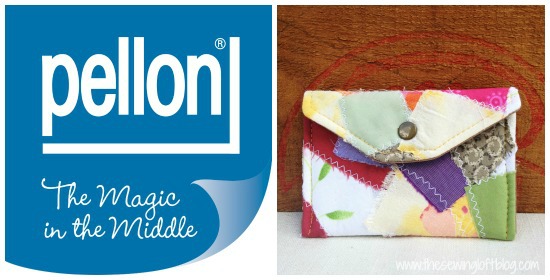 My 1st project for them is this mini gift card holder.  To my surprise, this little goodie was featured during the Fall Quilt Market and turned into a printed hand out.  That means that everyone stopping by to say hello got a handy-dandy print out of my pattern… wowzars, what a surprise!
The gift card holder is extremely simple and easy to make.  I promise with a little prep work you can whip up a batch in an afternoon.  For full pattern details click here.
Want to see more amazing projects from featured Pellon artists? Well, click the button on the side bar and poke around.
ps- did you see the fabric? It's a scrap buster for sure!  Learn how to turn your scraps into fabric here.