Hurray, it's time for the next block in the Heartland Heritage virtual quilt along. This week is all about the Puppy Love quilt block. Now, if only you could spend a day with me in the studio you would see how much I adore my pups!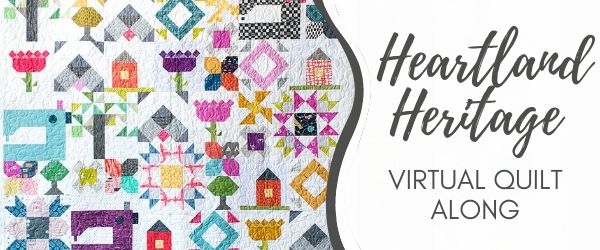 This block measures 9″ square when finished and uses 5 different fabrics. You will need to make 5 blocks to complete your quilt.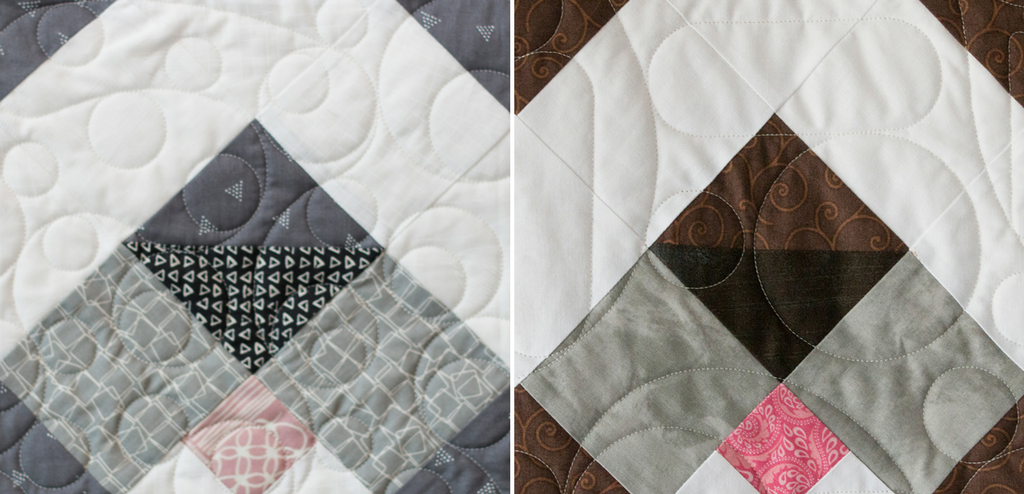 Puppy Love Quilt Block
The puppy love quilt block is perfect for making the most of your scraps. Just like puppies in real life, these pups have spots.
To keep it fun, I stepped way outside of the normal color pallet and reached for a few saturated colors. I picked fabrics from the turquoise section of my fabric stash and love these prints.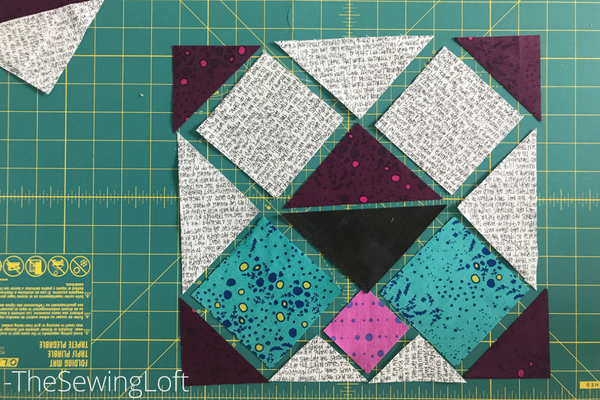 After a few quick cuts at the table, I was ready to sit down at the machine and just sew. I laid everything out to help keep me on track.
Since one of the squares is sub cut, you will be working with a few pieces of bias. Not to worry, just take your time, be careful not to stretch while sewing and consider using pins to prevent the fabric from moving. Another great tip is to press the seams in place before setting them to one side. This additional step will help lock your stitches in place.
Overall, the block stitches together quickly and I am crushing on the purple and turquoise color combo.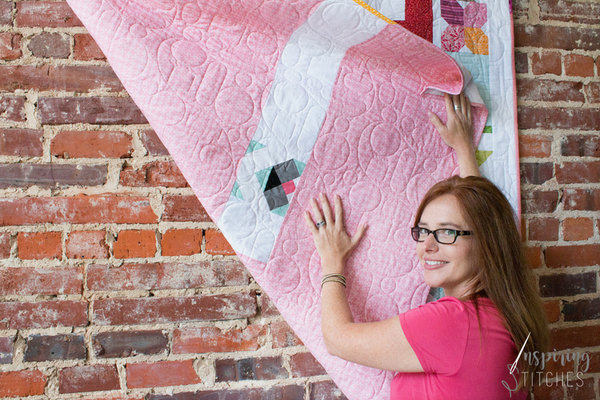 There is actually a little backstory to this block. Amy & I each designed 6 of the blocks within the Heartland Heritage quilt and this is one of mine. Something about the block spoke to me on so many levels. It was a pull that I could not shy away from and had to actually make a sample before we even finished designing the quilt.
That sample block was incorporated on the back of my quilt. For me, I just love adding a few of my favorite blocks to the back. This way the back of the quilt can be just as interesting as the front. So, my tip is simple, consider stepping outside the standard solid backing box and include a few of your favorite blocks instead.
Puppy Love Quilt Block Photo Finish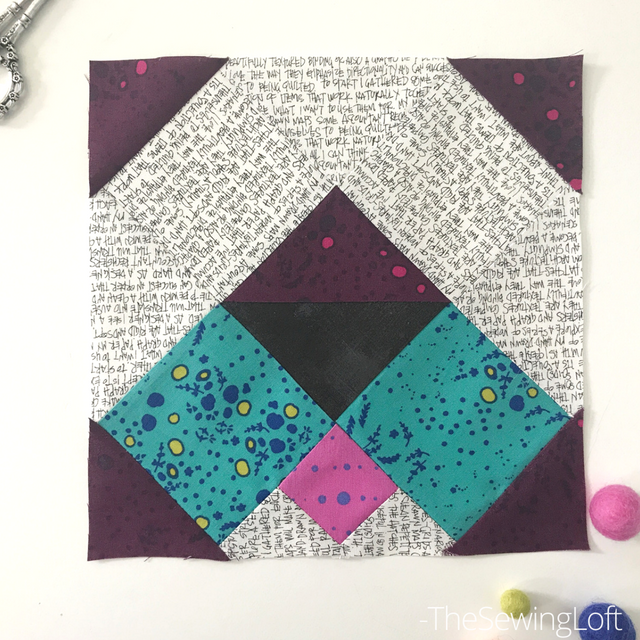 One glance at these blocks and you will see that it is full of personality and will add a splash of whimsy to your quilt top.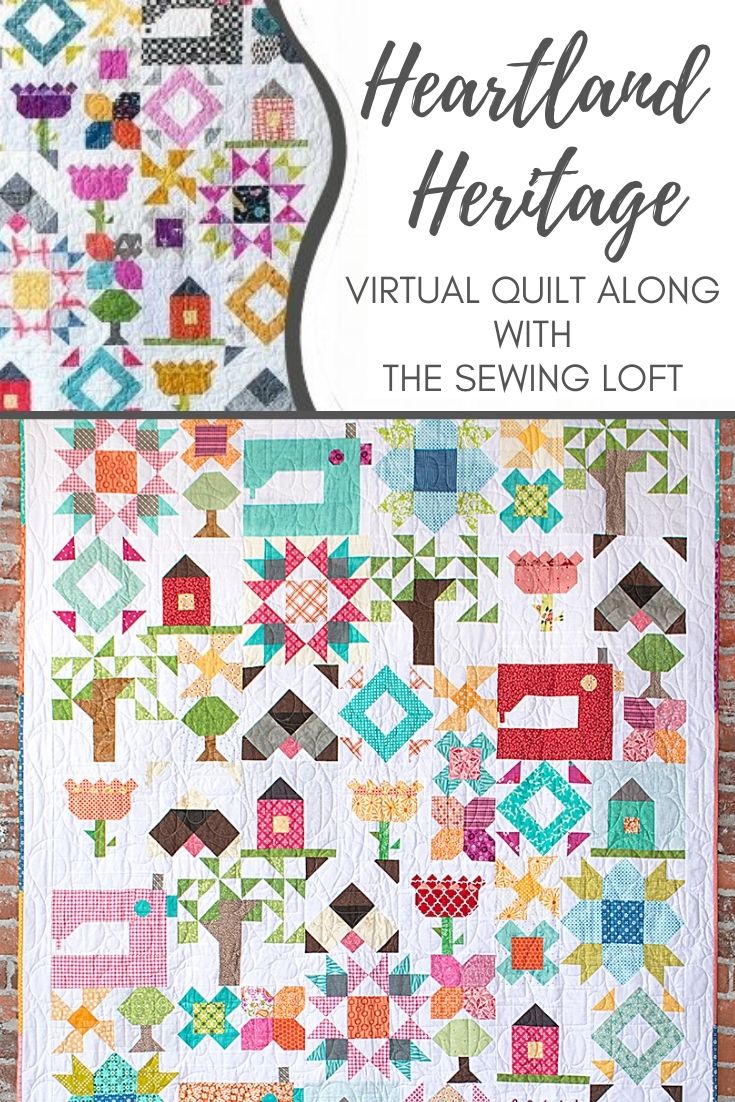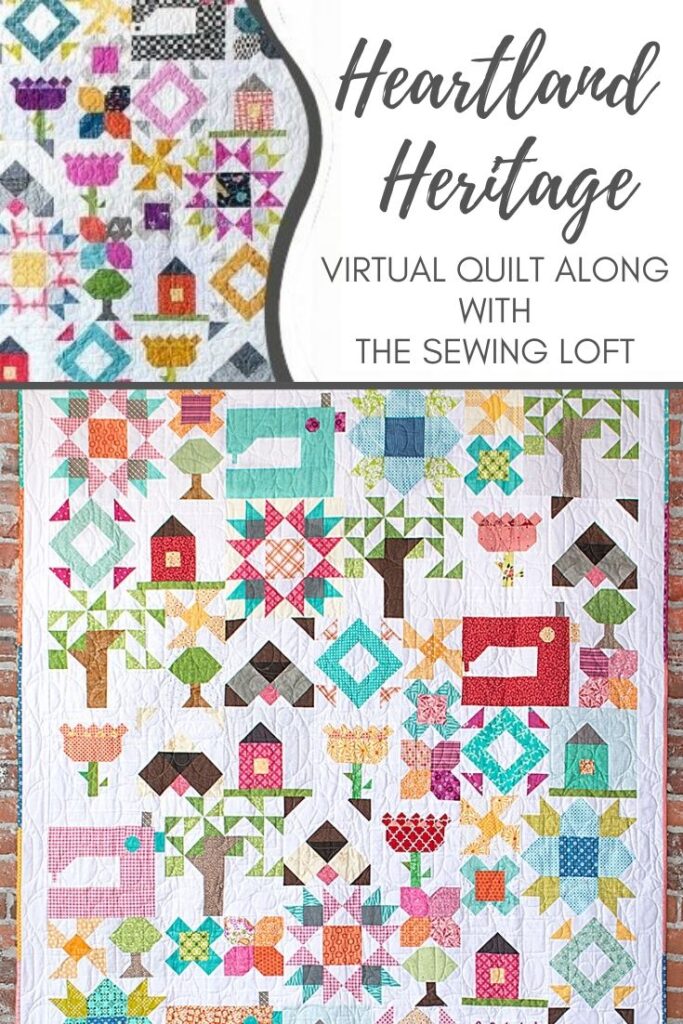 Now, don't forget, I want to see what fabrics you stitch up! Please be sure to share a few snapshots of your finished blocks in my scrap happy community or on social media with the hashtag #TheSewingLoft or #heartlandheritagebom. This way, we can all see and celebrate your latest sewing success!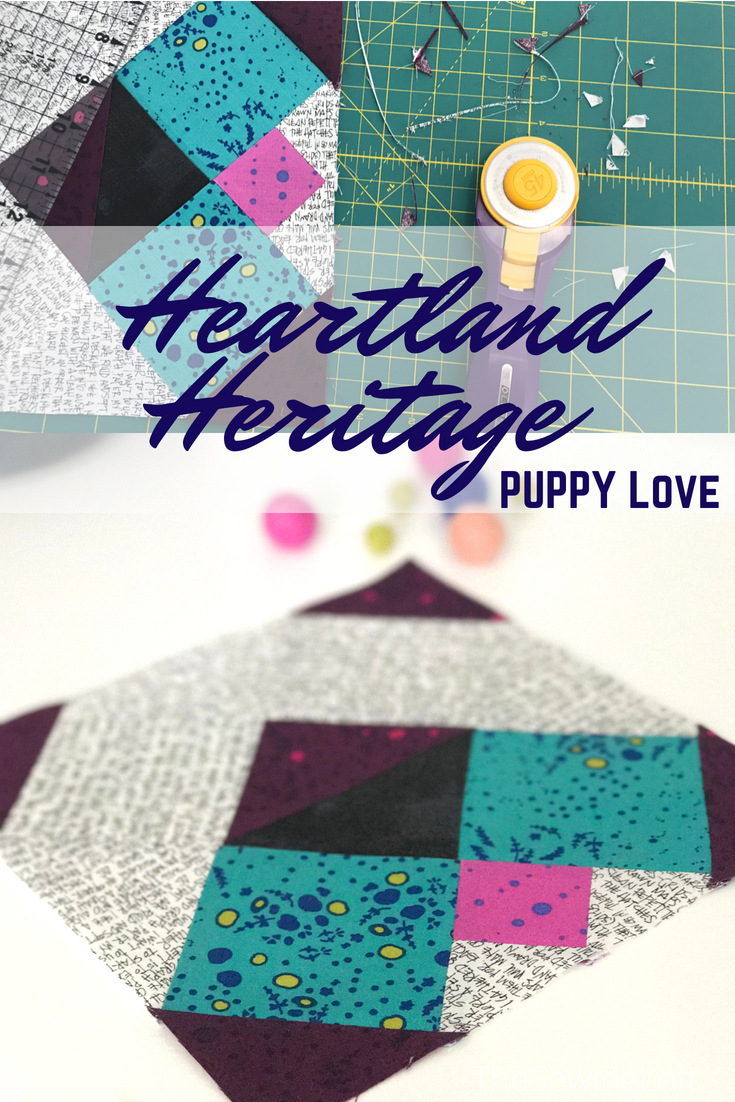 ps- don't have the pattern yet and want to join the fun? You can order Heartland Heritage here and catch up on past blocks here.