It's time to share the next block from Heartland Heritage with you today. This sweet pea quilt block is simple to make and practice perfecting those points. Let's take a look and see how it turned out.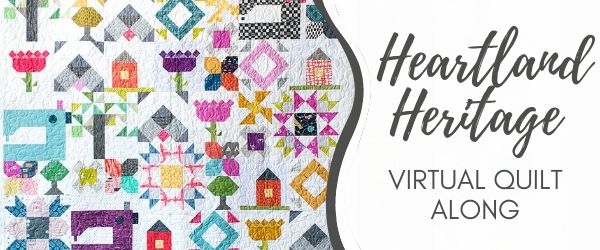 This block measures 6″ square when finished and uses 3 fabrics. You will need to make 5 blocks to complete your quilt.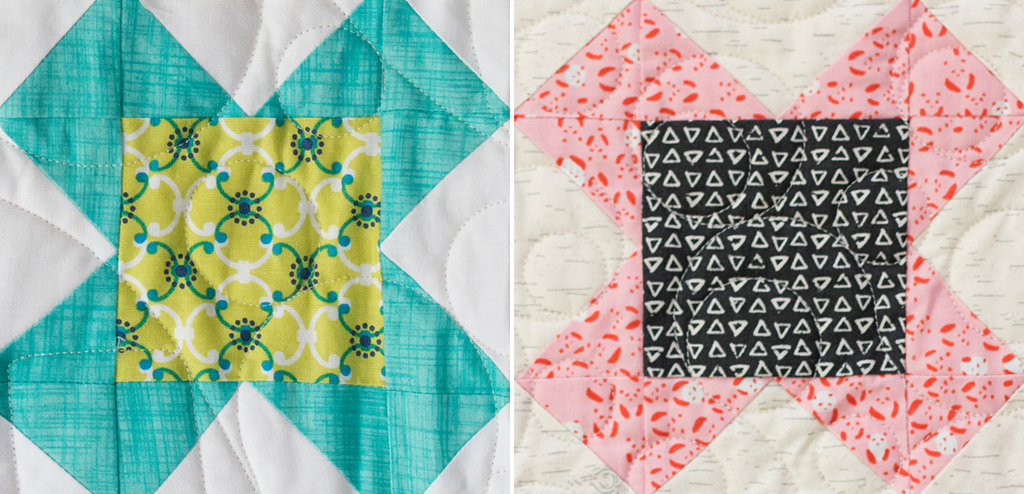 Sweet Pea Quilt Block
The sweet pea block requires background fabric and two coordinating prints. I picked fabrics from the turquoise section of my fabric stash and love these prints.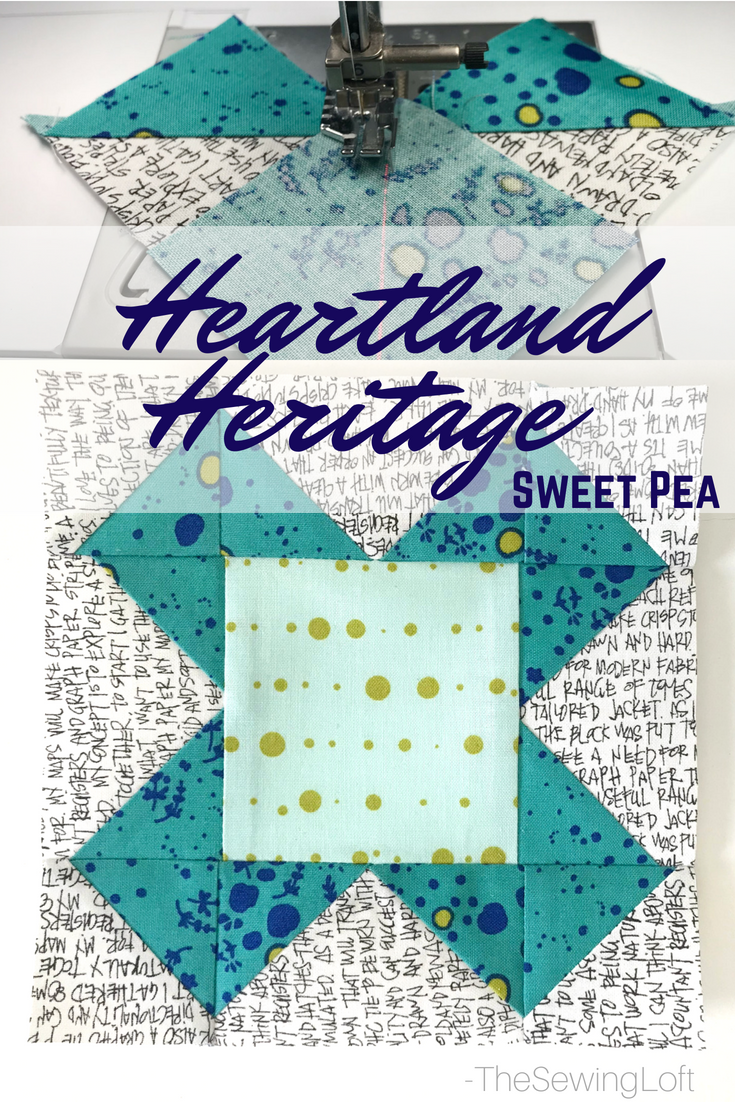 The block consists of a few different units including half square triangles and flying geese. With the help of the laser beam guide on my Baby Lock Destiny II, I was able to skip drawing a line from corner to corner. Instead, I engaged the laser guide beam feature and put the pedal to the floor, and started stitching.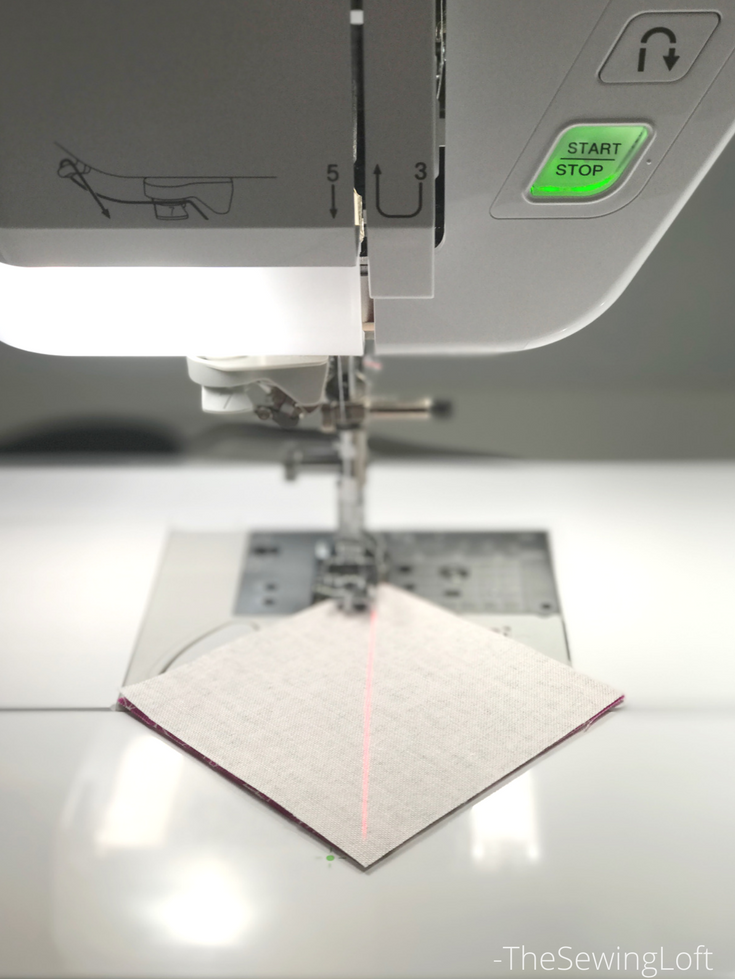 Once the stitching was done, it's time to trim. Now, I've shared before just how much I adore half square triangles but dread trimming them. Thanks to the Clearly Perfect Slotted Trimmers ruler, this step is a breeze. Check out my quick video and see what I mean!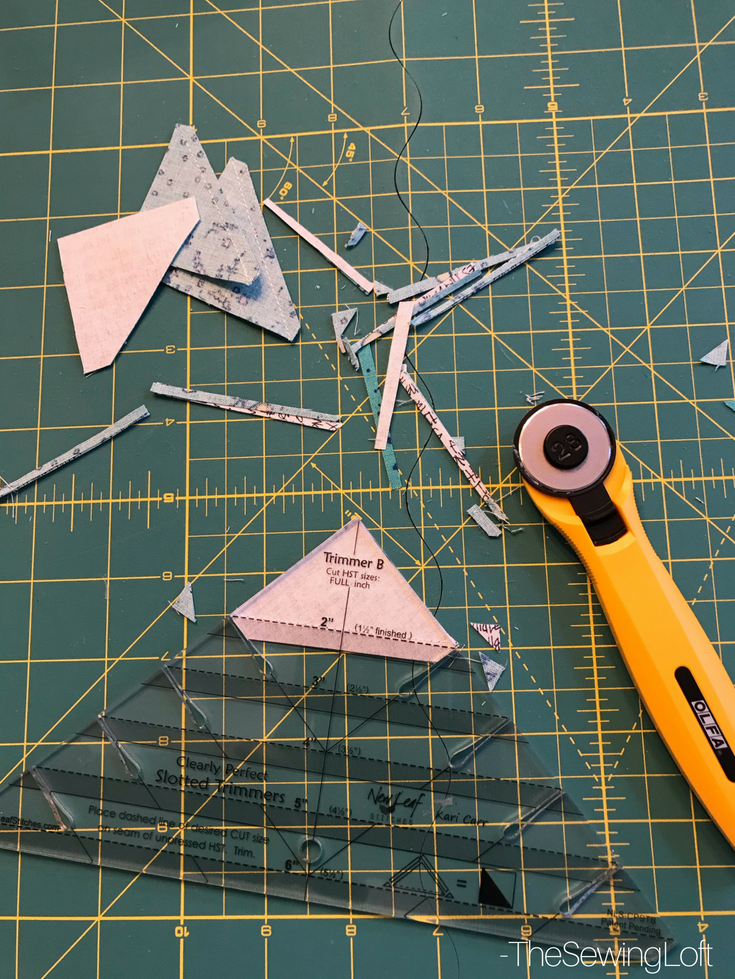 Pressing counts in quilting! The best thing you can do is keep your seams flat. I like to use my Oliso iron with a go spritz of Soak Wash flatter spray. I swear I own every scent they make and just love the way it works!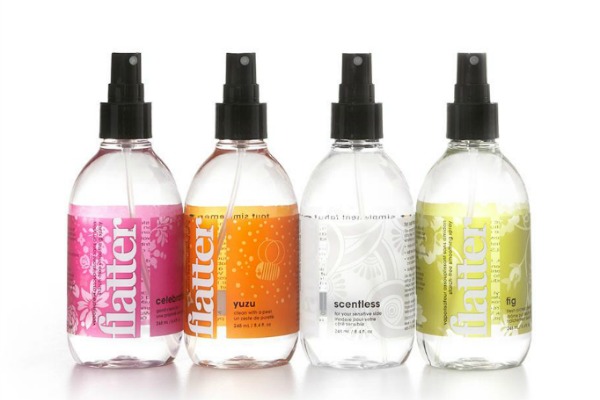 Sweet Pea Quilt Block Photo Finish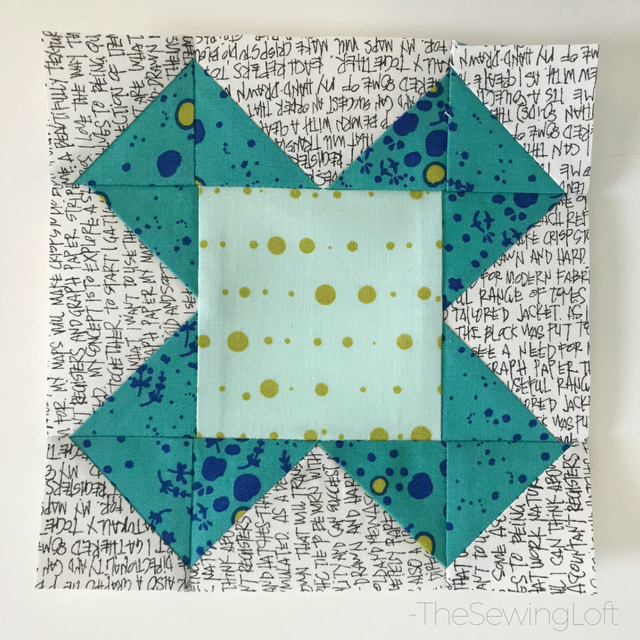 Small blocks like this are such a wonderful addition to your block library. They can easily be used in so many different types of projects beyond the original quilt. Just take a look at the Sweet Pea block included in this sewing mat.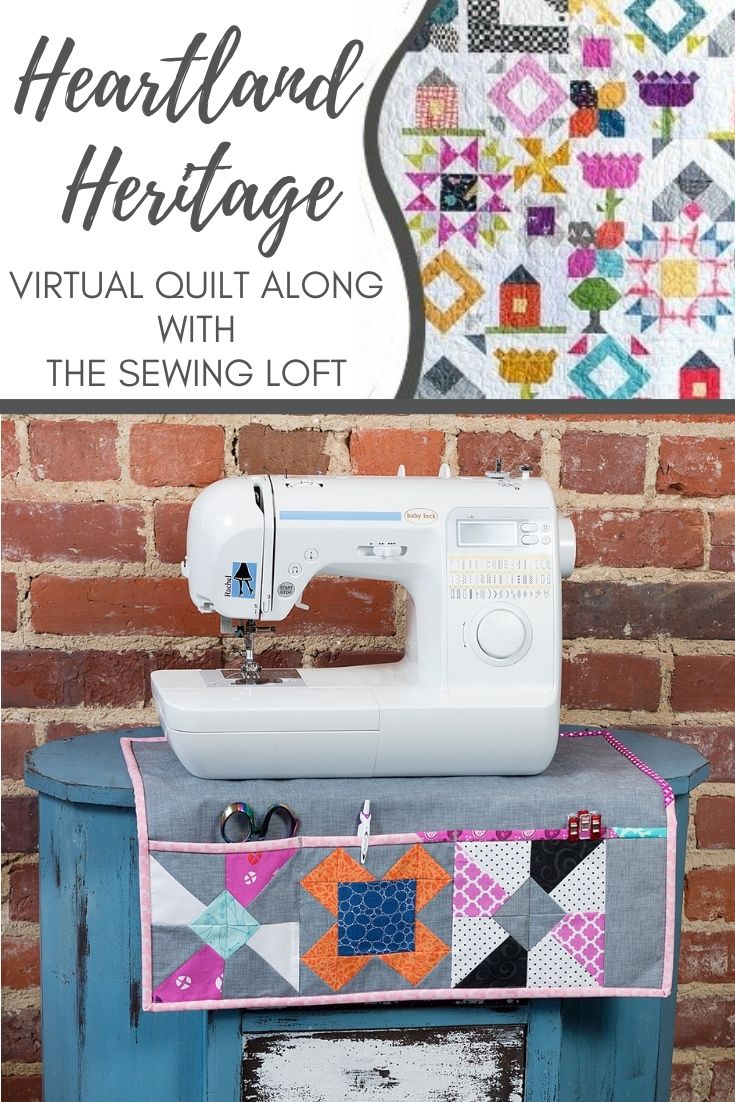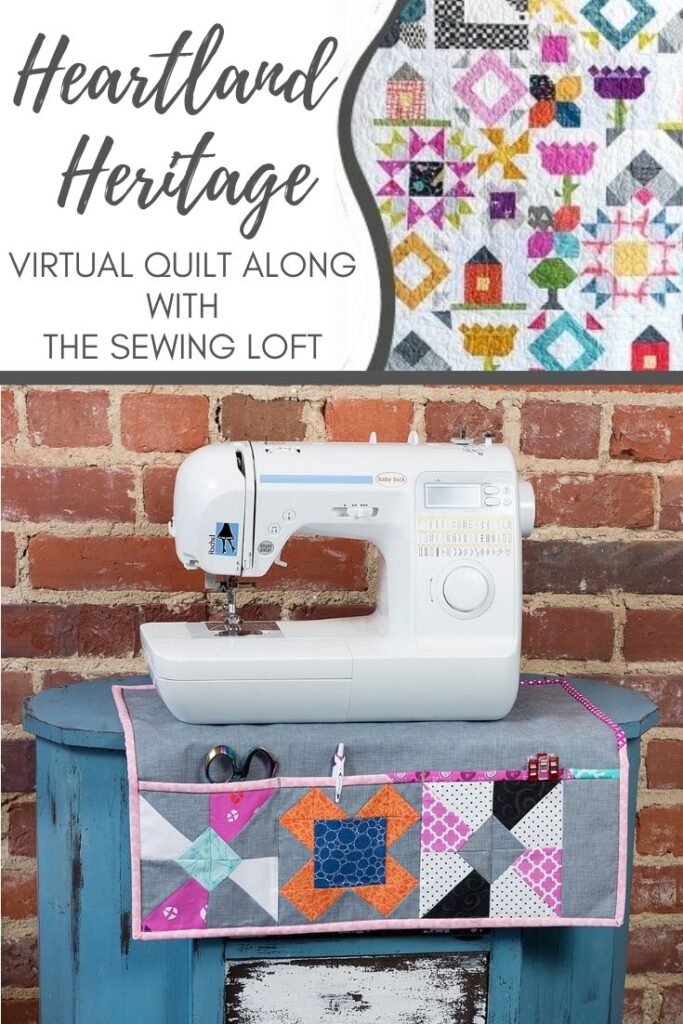 Now, don't forget, I want to see what fabrics you stitch up! Please be sure to share a few snapshots of your finished blocks in my scrap happy community or on social media with the hashtag #TheSewingLoft or #heartlandheritagebom. This way, we can all see and celebrate your latest sewing success!

ps- don't have the pattern yet and want to join the fun?  You can order Heartland Heritage here and catch up on past blocks here.