Calling all the quilting enthusiasts out there! If you're looking for a unique, fun-filled adventure that combines quilting and cruising, then look no further. I am thrilled to announce that I will be Quilting at Sea on board the Celebrity Reflection Cruise Ship next June and hope that you'll join me.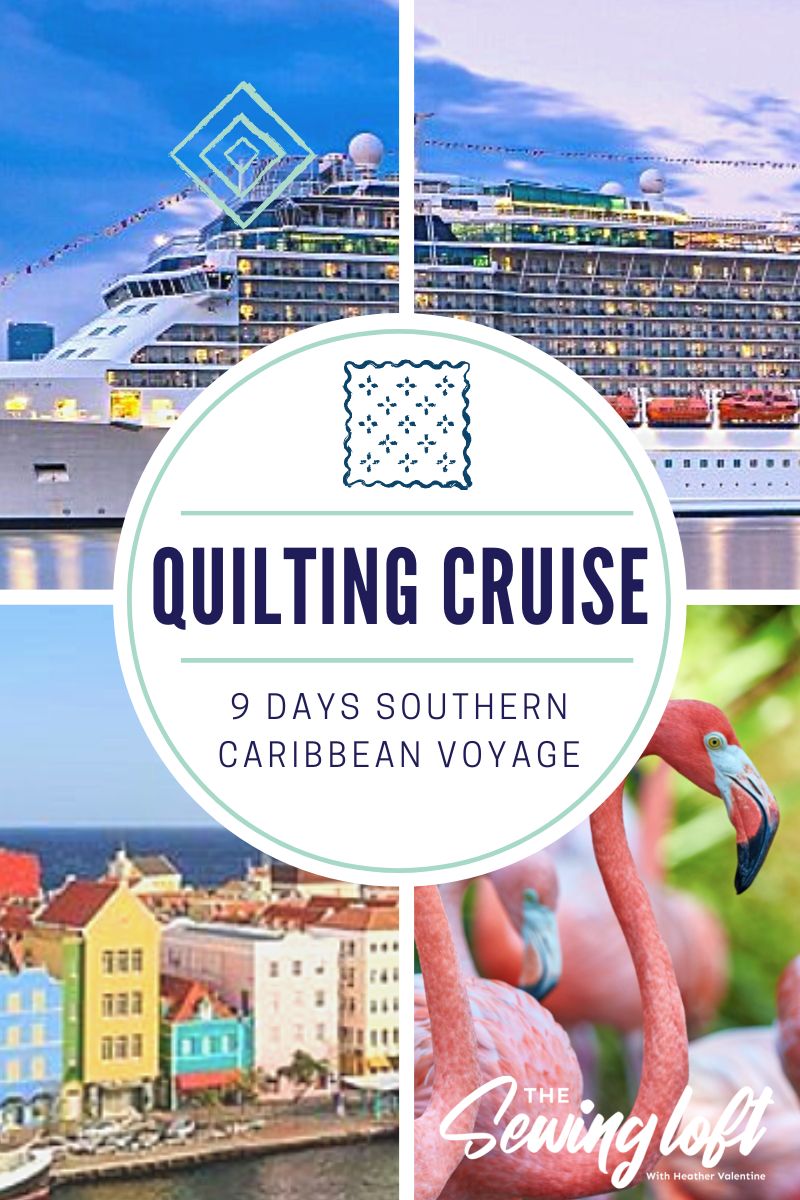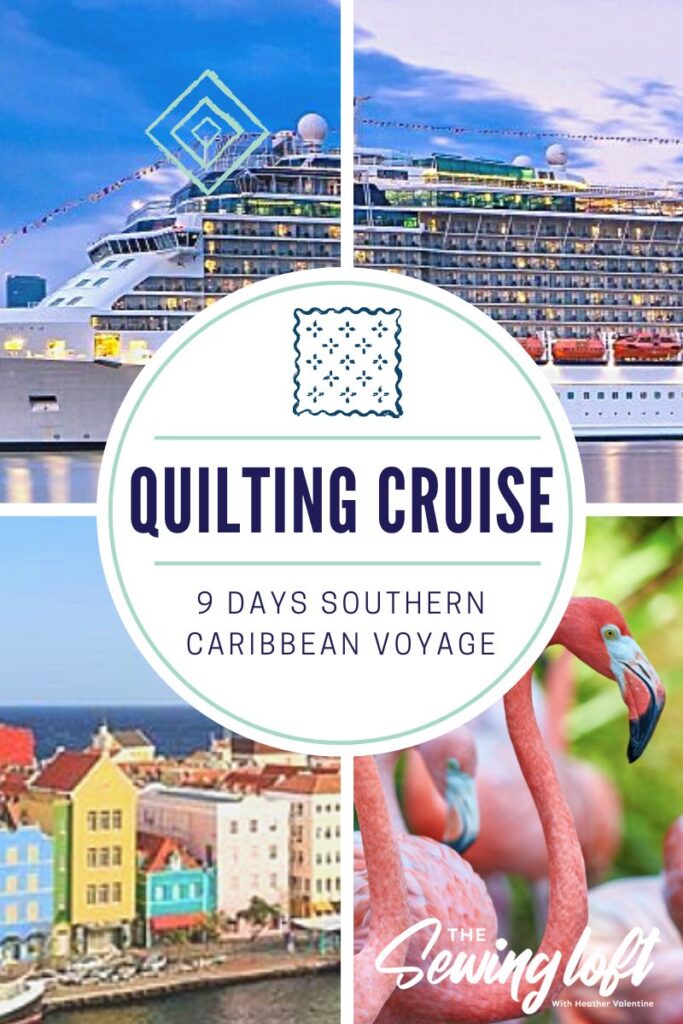 During this amazing adventure, we will set sail from Ft. Lauderdale and explore some of the most beautiful destinations in the Caribbean. While we're at sea, I will be teaching a brand-new quilt design, created especially for this trip. And the best part? You don't even have to bring your own fabric or a machine! I'll have gorgeous fabrics from Windham kitted and ready for you to stitch. Plus, the folks at Quilting Adventures Pro are supplying all your classroom needs, including threaded sewing machines. Talk about luxury!
But that's not all! You know me and I always plan something extra at my events! I'll be giving away goodies throughout the trip, so make sure to leave some extra room in your suitcase. As someone who loves to stitch and sew, I cannot express how excited I am to be able to share my passion for quilting with all of you on this amazing voyage.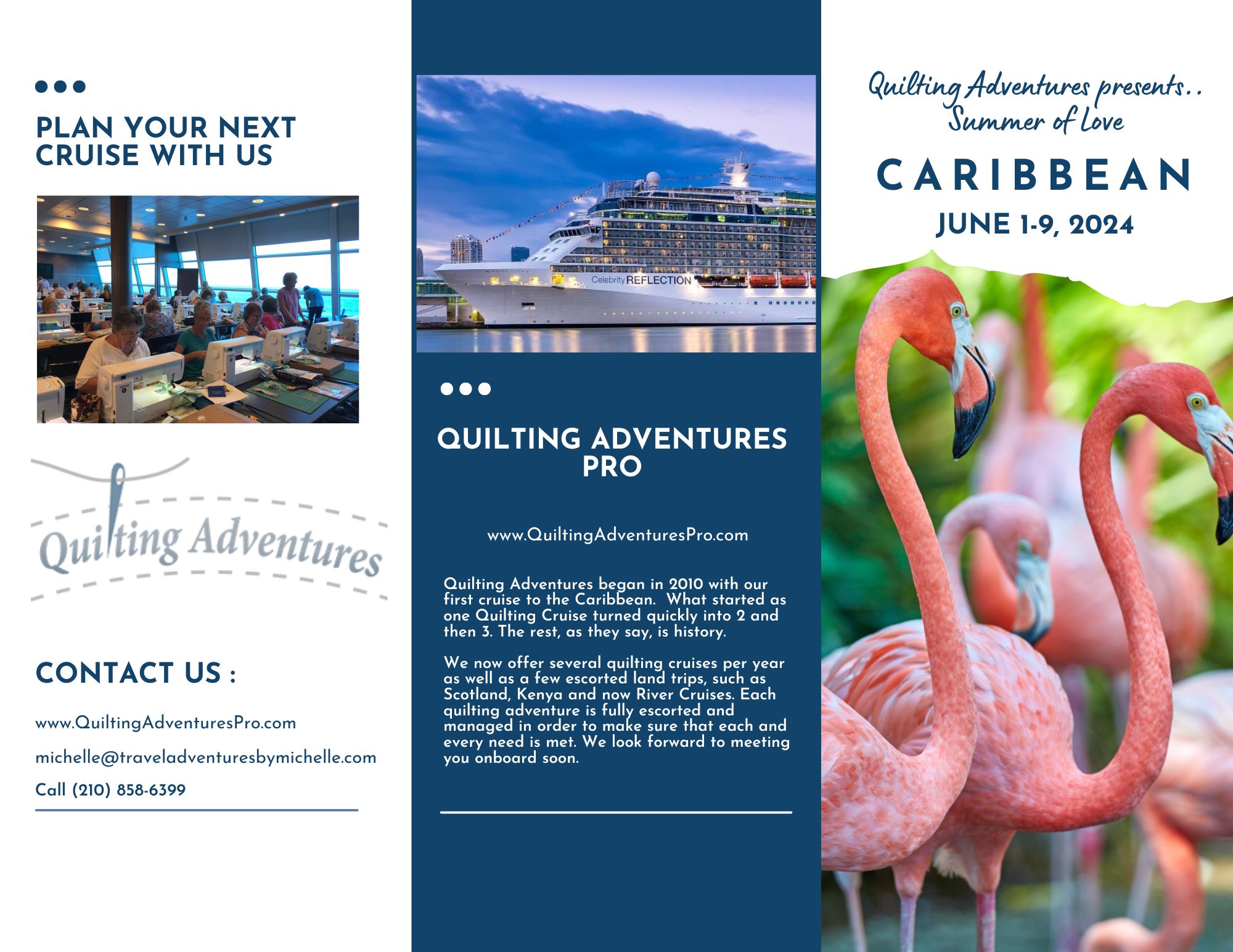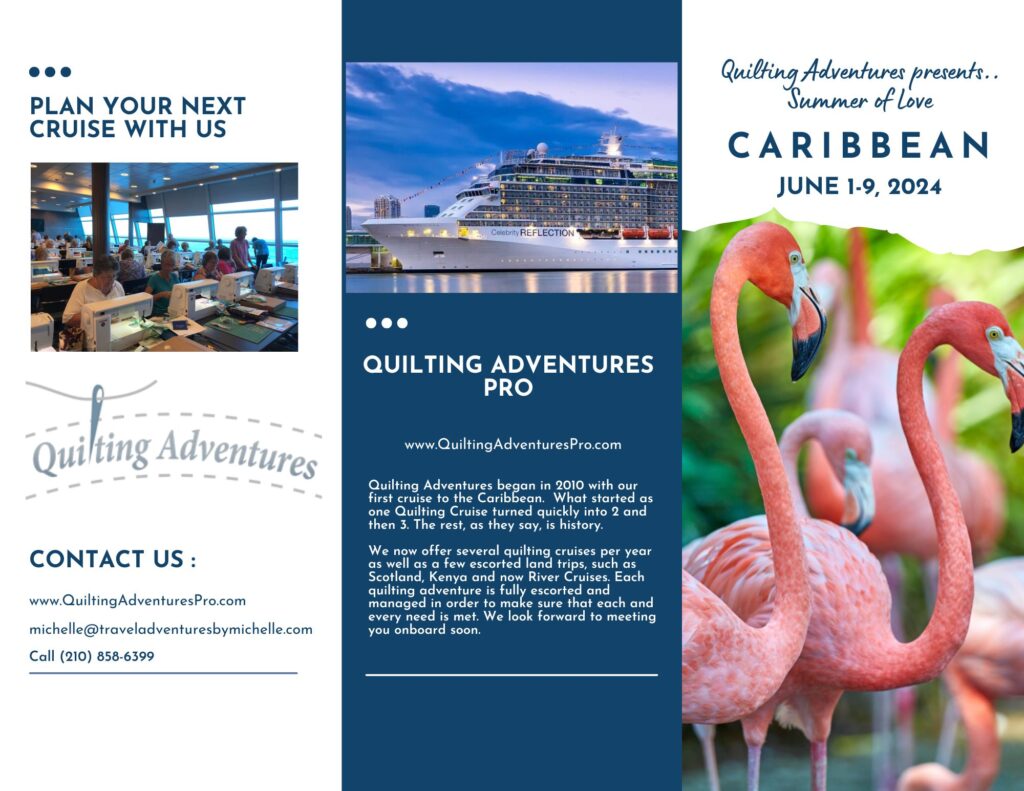 Spots are limited and tend to fill up fast, so make sure to sign up soon to secure your spot. You can find all the details and register at Quilting Adventure Pro. This will be a trip of a lifetime, filled with unforgettable memories, beautiful scenery, and of course, plenty of stitching on the high seas.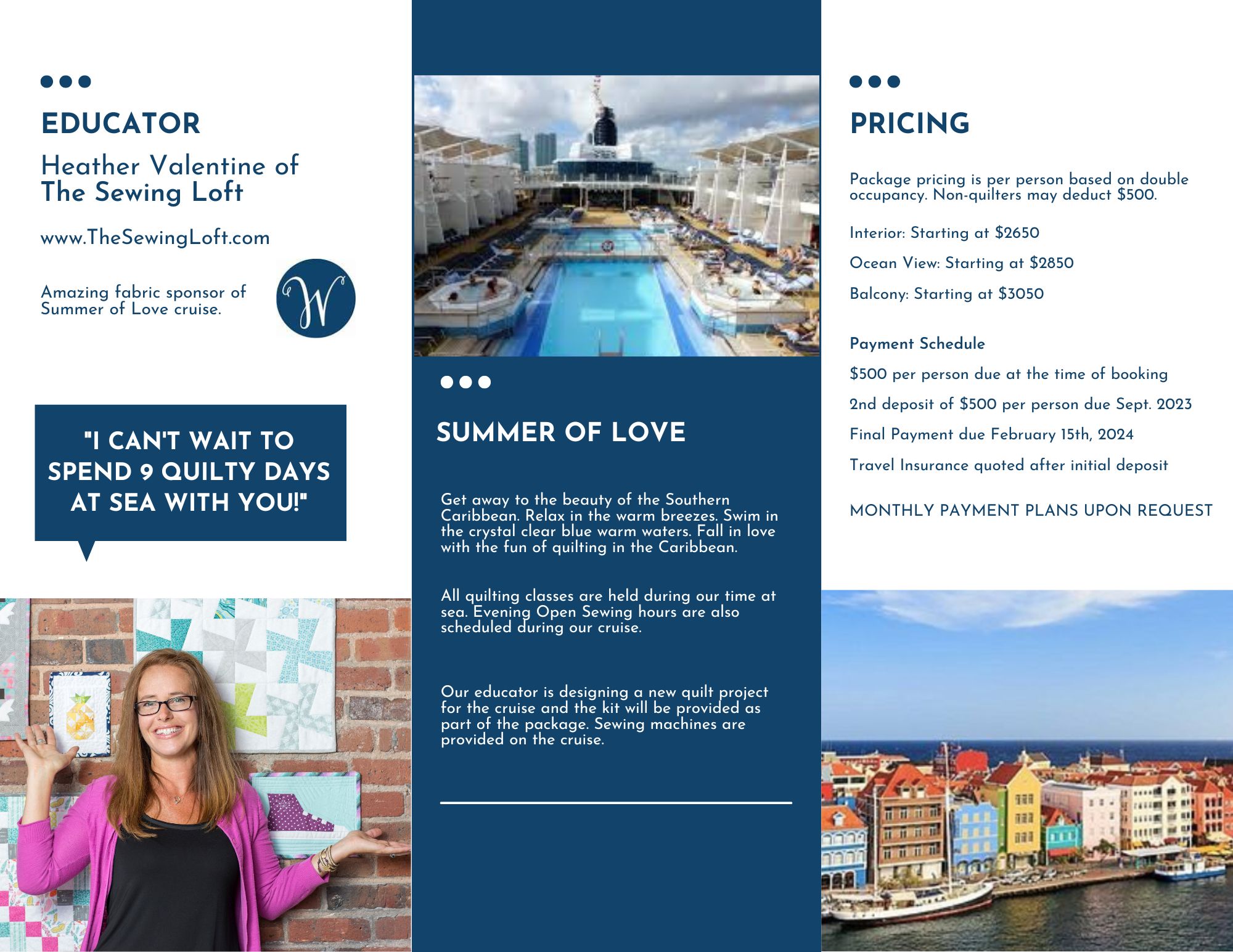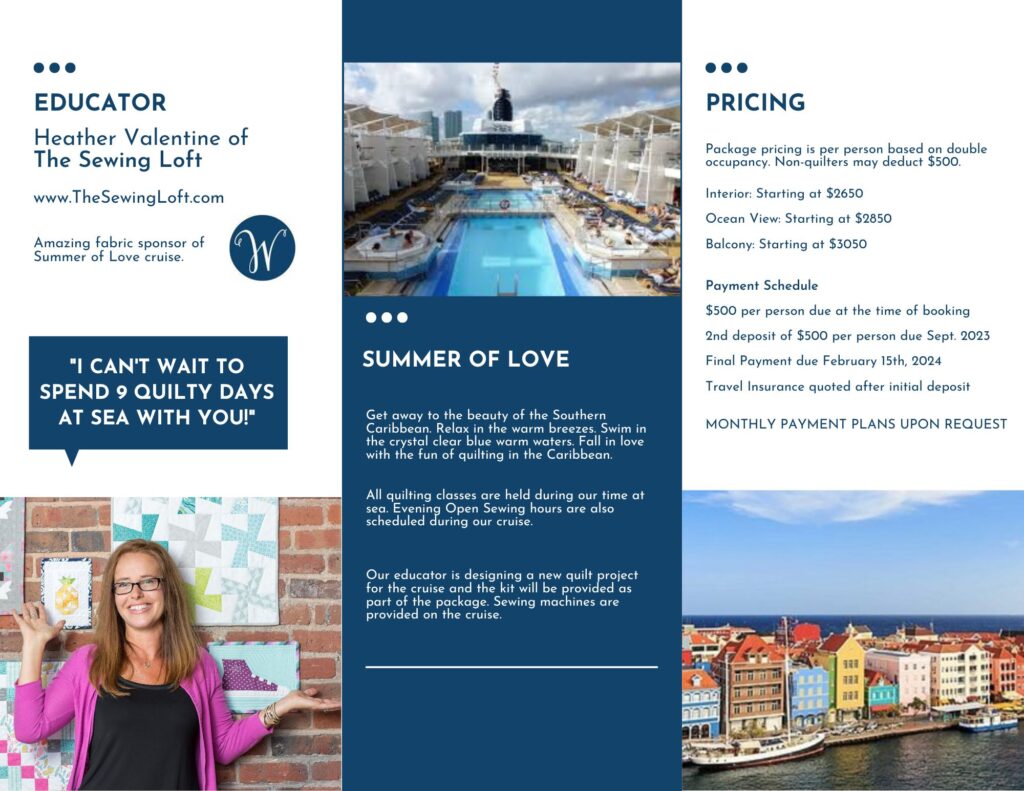 Don't miss out on this unique opportunity to combine your love of quilting with a luxurious cruise to some of the most breathtaking destinations in the Caribbean. Join me aboard the Celebrity Reflection and let's create something beautiful together!
Over the next few weeks, I'll be fine-tuning the quilt design and can not wait to share it with you.