I have some exciting news to share… I've been working with Windham to create my first fabric line, called Color Club! Honestly, it has been in the works for over a year and this has been one hard secret to keep.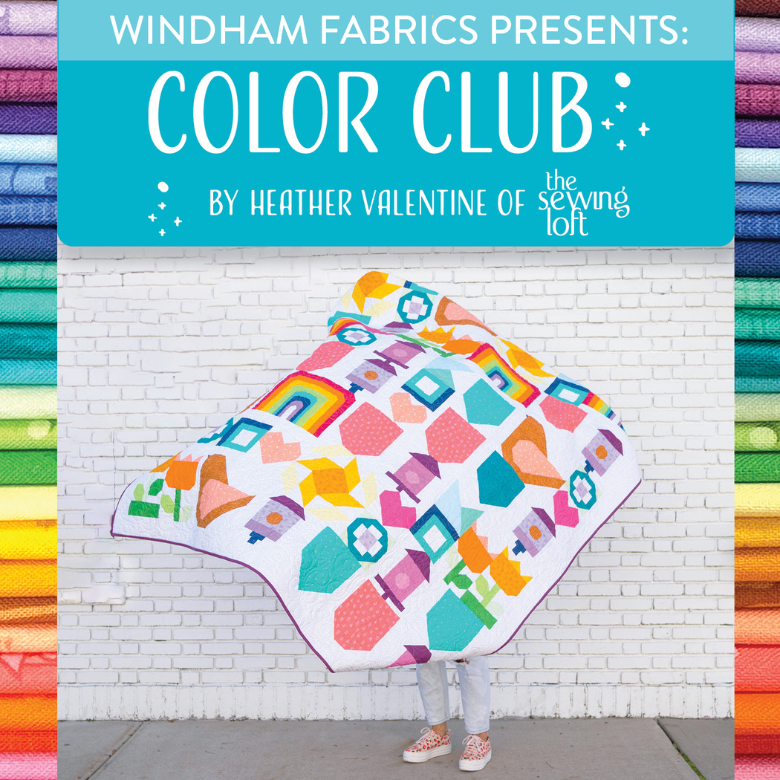 As a quilter, I understand just how important it is to have a well-rounded fabric collection. A collection that not only provides you with a wide range of colors but also allows you to mix and match prints. This creates a well-balanced look. That's why I am thrilled to announce the release of my first fabric line – Color Club!
Color Club is a collection of six-tonal prints in 30 colors, offering quilters a rainbow of possibilities. The tonal prints are simple designs that include tiny houses, birds, plus signs, waves, and more. Each design provides the perfect backdrop for any fabrics in your stash and allows you to add interest to your quilts without overpowering your other prints. Talk about flexibility!
Whether you're a beginner or an experienced quilter, this collection is a must-have for your stash. It's the perfect foundation for creating quilts that are vibrant, playful, and full of personality.
The prints have been designed to coordinate with one another, making it easy to mix and match while creating endless color combinations. With 30 colors to choose from, you can add a pop of color to your quilts or create a more subtle look. It's Maker's choice!
Sweet Life Sampler
To showcase the collection, I have designed a special quilt pattern called Sweet Life. This 12-block sampler is made with my signature style of whimsical quilt blocks, each one highlighting the prints from my Color Club collection. This pattern is a great way to experiment with different color combinations and see how the prints work together. Plus, the pattern requires no special tools, templates, or rulers.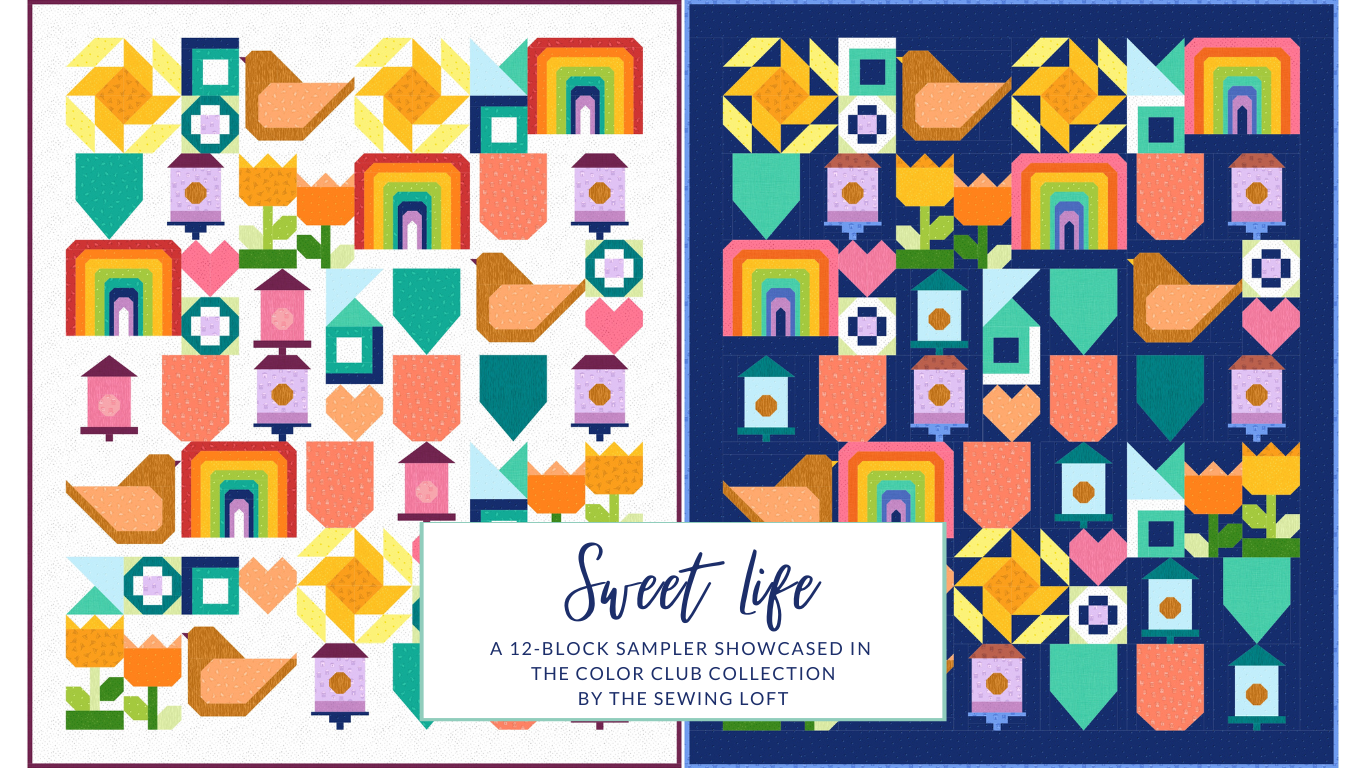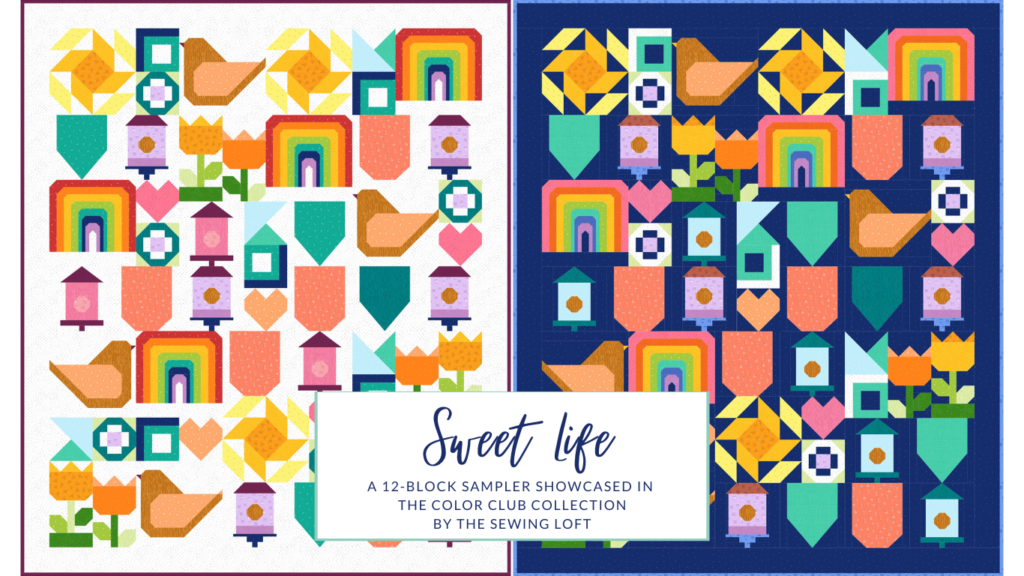 Instead, each block is designed using traditional piecing methods. This allows quilters of all skill levels to join the fun. The assorted blocks range in size and the repetition is the perfect way for any quilter to grow their skills while gaining confidence.
I am beyond excited to share my debut fabric line with the quilting community. Color Club is the perfect addition to any quilter's stash and I can't wait to see the beautiful quilts that will be created with it. So be sure to mark your calendars, Color Club will be shipping to quilt shops in July 2023!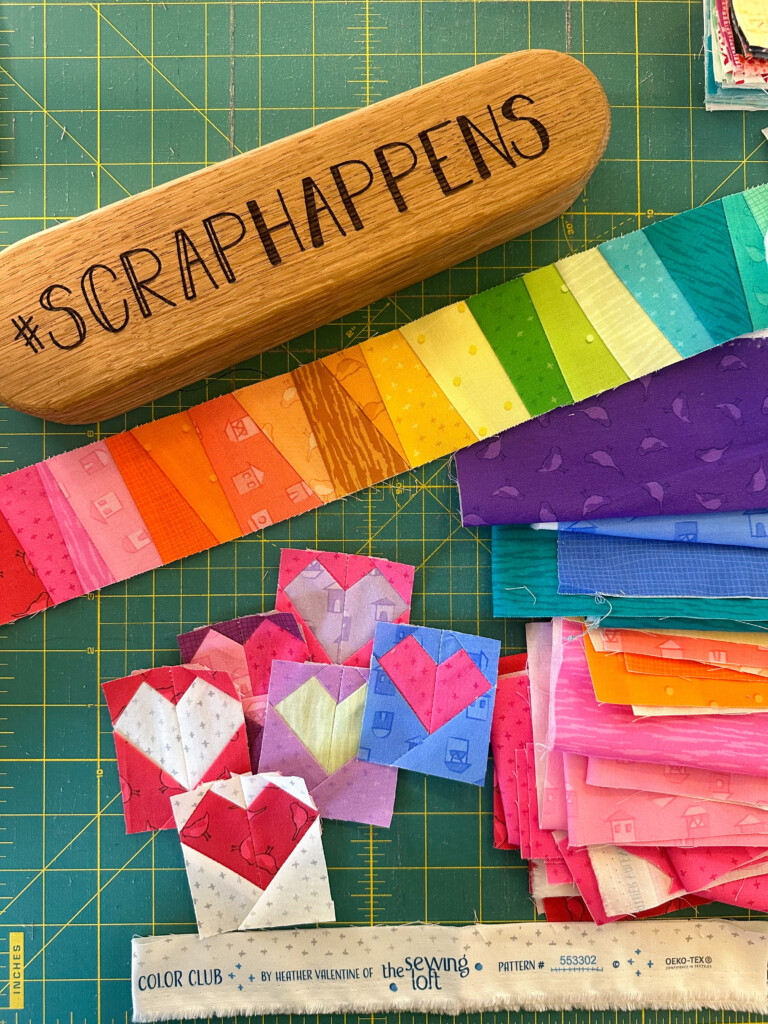 As an added bonus, it was important to me that the collection also work well with other fabrics in my coveted stash. Because let's be real for a minute, I'm a scrapper at heart! And just because I now have a fabric collection does not mean that I'm going to forget about my stash.
Leave no scrap behind!
Instead, I designed this tonal collection to blend seamlessly with fabrics already in hand. I think that's what gets me the most excited. It truly is the perfect set of blenders.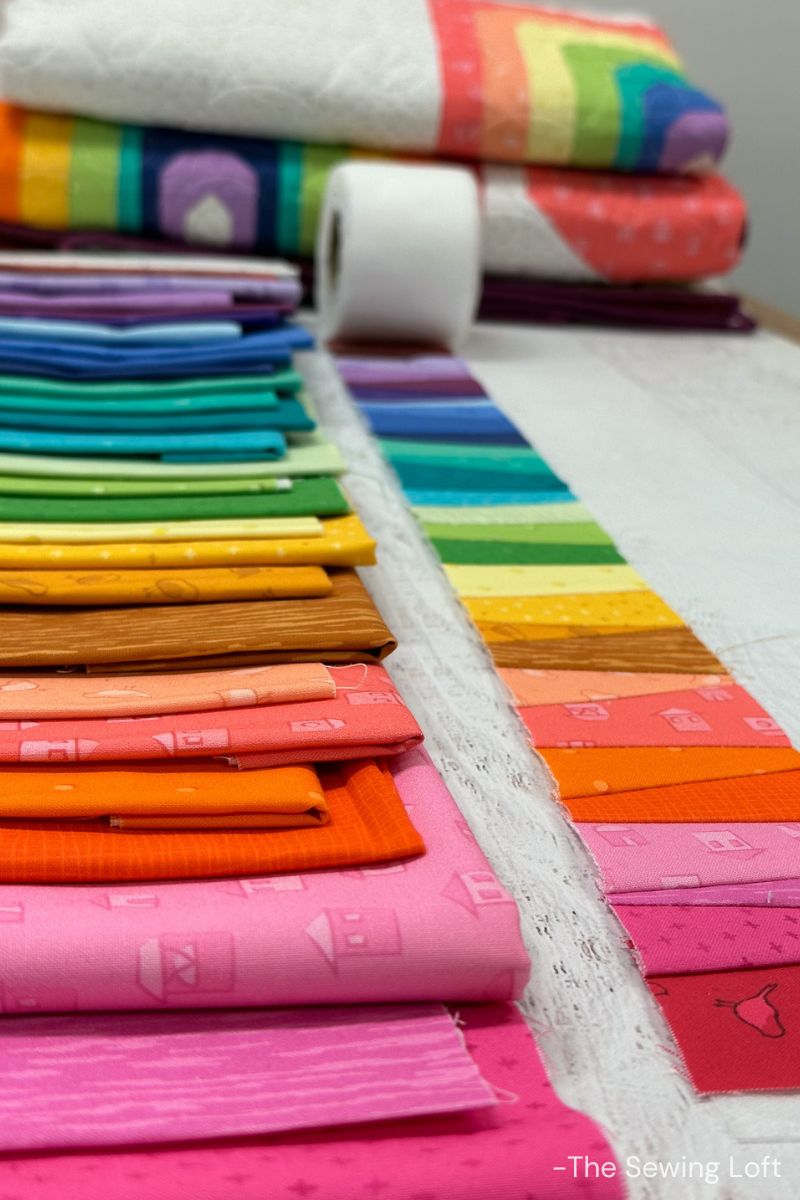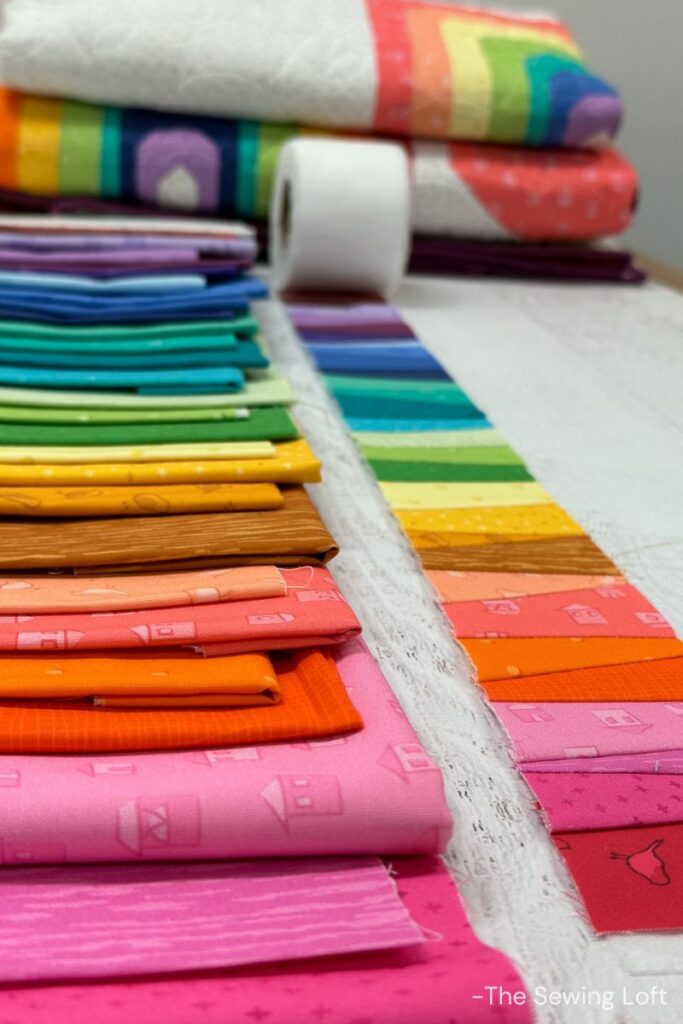 In addition to the collection being available in full-yard cuts, it will also be sold in all the standard pre-cut sizes. That means you can grab your favorite pre-cut-friendly pattern and head speed into stitching up a storm.
And let's not forget, you know I'll have plenty of bonus projects up my sleeve! I've put together a ton of easy-to-make projects that are perfect for quick sessions at the machine. You can see a few here in my mini magazine with Windham. So, be sure to connect with your local quilt shops and let them know that you are interested in Color Club.
In short, I'm hoping you love Color Club as much as I do. With its bright colors and fun prints, I really believe that it's the perfect foundation for every quilter's stash. And with the Sweet Life quilt pattern, you'll have the perfect project to showcase the collection. Get ready to add some color to your quilts and make your quilting life sweeter with Color Club!