Want to learn a trick to make handbag handles?  Well, for this style my secret weapon is cording!
Truth be told, I love making bags but I do not want them to all look the same or even worse, homemade.  So, whenever I am out window shopping I always look around at the different styles and think of how to recreate in my work.
 Rolled Handbag Handles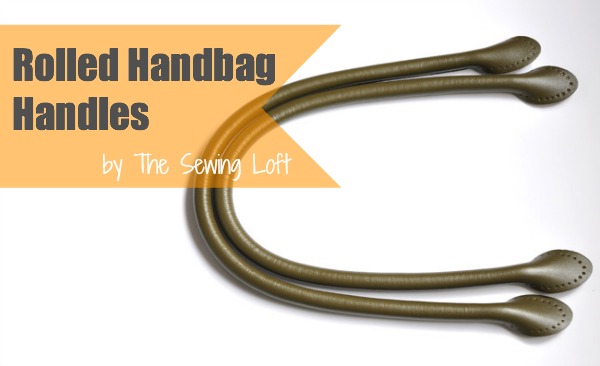 Secret Supply
 Basic Instructions:
1. Cut cording shorter than your strap length.
2. Center and position cording on your handbag handle. It should start at least 2″ away from the edge on both sides to making attaching handle to bag easy.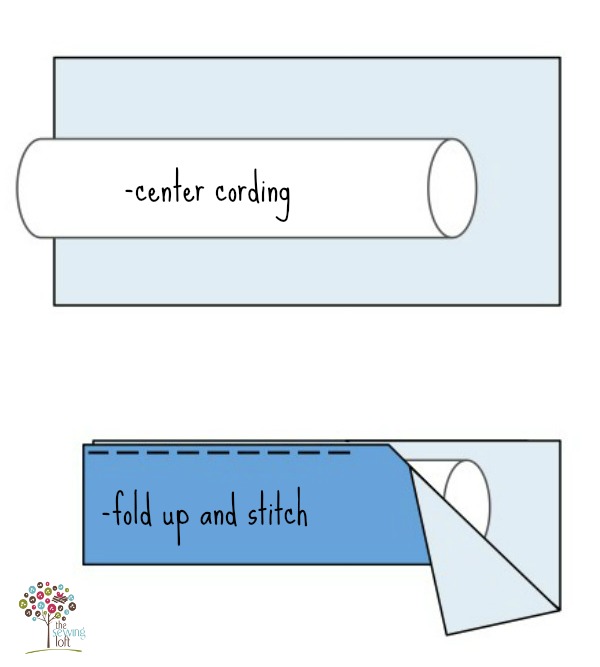 3. Fold  over handbag handle to sandwich cording in place.  Pin to secure if using fabric, pinch by hand if working with leather.
4. Straight stitch edges together.  I like to start 1/2″ before the cording and end 1/2″ after cording. This will prevent the cording from being visible.
5. Attach to bag.  It is important to use the correct needle and thread when creating handbag handles from leather.

Hello! Are you new to The Sewing Loft?

If so, I'm glad you stopped by and hope that something has inspired you to keep your needle moving!  Don't miss a single project and subscribe via email HERE! Bonus- free embroidery pattern with sign up.

Another great way to connect with me is via Facebook, Pinterest, Twitter , Google + or Follow my blog with Bloglovin.  I'm looking forward to getting to know you and creating together!