For those of you who follow me on Instagram… you know I was on the hunt for treasure last weekend.
And even though the weather was bad I found a ton of vintage buttons, sewing machine parts and other cool stuff at the Metrolina Tradeshow Expo. (Sounds fancy but it is like a massive flea market with tons of vintage!)
Reclaim Vintage WIP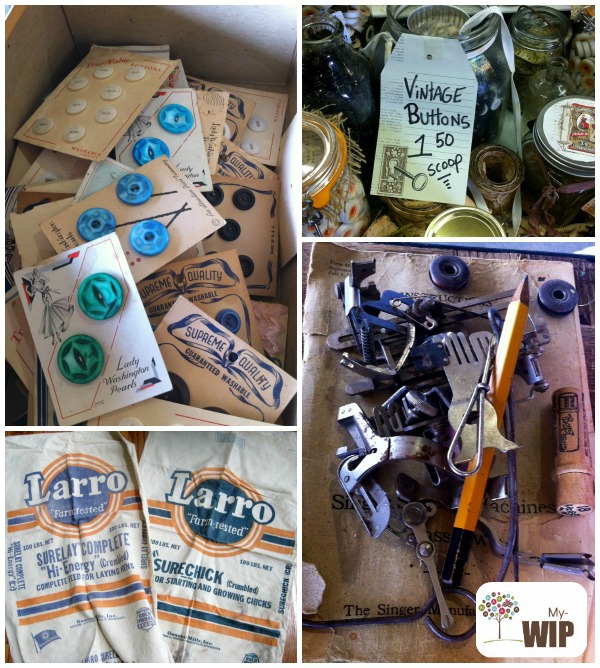 These feedbags were one such find. The main reason I bought them is kinda funny. At first glance, I thought one of the bags said "Super Chick" and that was how I was feeling. So, they had to be purchased. These babies cost me $5 bucks. Big spender, I know but these babies needed to be washed and transformed into something super chic worthy.
I just love to reclaim vintage and can not wait to show you what I stitched together!
Hello! Are you new to The Sewing Loft?

If so, I'm glad you stopped by and hope that something has inspired you to keep your needle moving!  Don't miss a single project and subscribe via email HERE! Bonus- free embroidery pattern with newsletter sign up.

Another great way to connect with me is via Facebook, Pinterest, Twitter , Google + or Follow my blog with Bloglovin.  I'm looking forward to getting to know you and creating together!