It's no secret that I covet every last inch of my fabric stash and save all my scraps but what's a girl to do with all those small bits?? Well, I like to transform them into something useable and today's project is perfect…. meet the scrappy pincushion.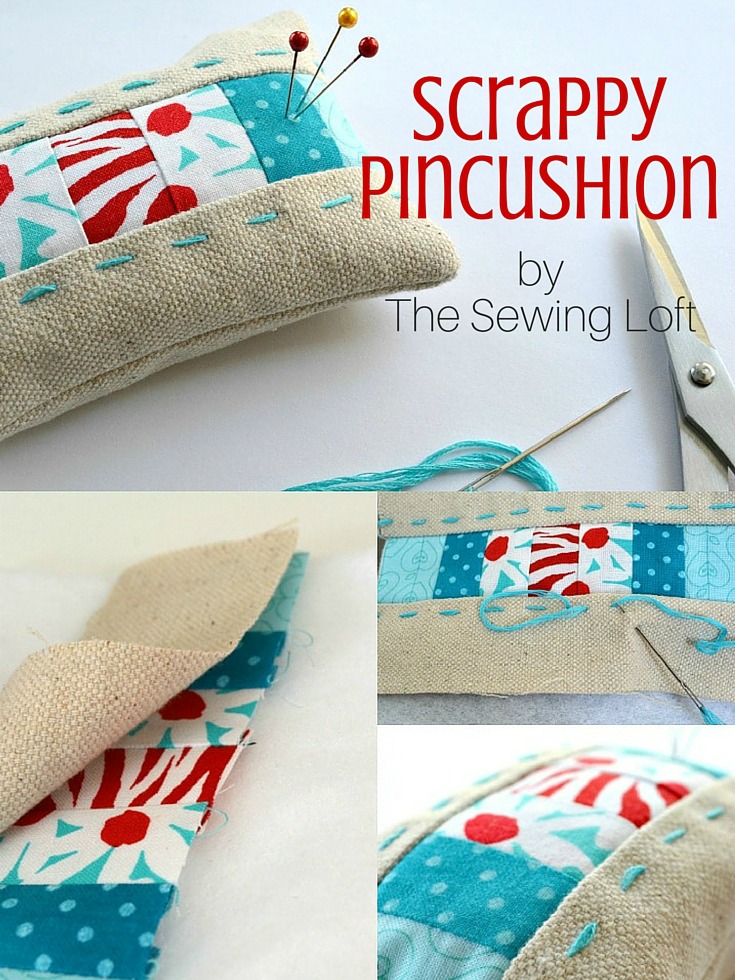 Since the construction is extremely simple, it stitches together fast, making it the perfect quick project. I've made a few to tuck inside my latest swap packages. Fingers crossed that my partners like them!
Scrappy Pincushion
This project is for all levels.
Skill Level- 1 Button

Materials:
Assorted scraps
4 1/4" x 5 3/4" size batting
Embroidery floss is optional
Basic sewing tools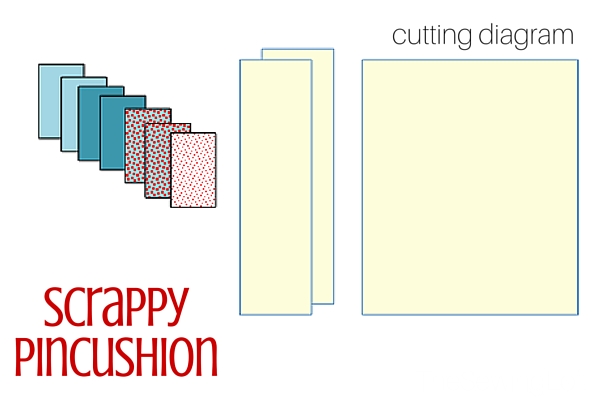 Cutting:
(7) 1 1/4" x 1 3/4" of pieces coordinating fabrics
(2) 5 3/4" x 1 3/4"
(1) 5 3/4" x 4 1/4"
**Use 1/4" seam allowance unless otherwise indicated.
Instructions:
Create a pattern with assorted fabric scrap pieces. Pin fabric RIGHT sides together, stitch along long side, press.
Center the piece RIGHT side up on the batting. Position 5 3/4" fabric stripe RIGHT sides together, stitch along long side; press, turn, and topstitch. Repeat on the other side. Add topstitching or embroidery if desired.
Pin fabric RIGHT sides together; stitch together leaving a small opening for turning. Clip corners.
Turn RIGHT side out; press. Press under the open edge to set the crease.
Fill with your favorite filling; slipstitch opening closed.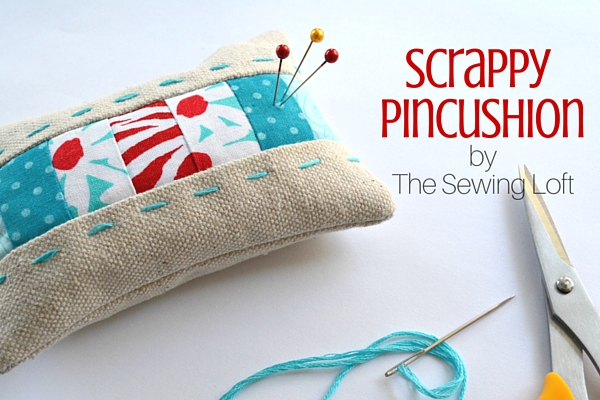 *This blog post has been converted to an optional PDF that's optimized for printing and ad-free. Find more here. The blog post is totally free to read, print, and sew! The PDF tutorial & download for $2 is totally optional.
Now, this little scrappy pincushion was tucked into my SWAP partner's package s0 I need to make another one just for me!

Still looking for more scrap projects? Be sure to check out this awesome line-up or join the conversation in the Scrappy Girls Club group.