Our four-legged sewing friends are filled with curiosity and a seemingly endless fascination with the whirl of the sewing needle, hum of the motor, and foot peddle action. They are not only our best friends, but our pets have a way of making even sewing time extra special. I thought I'd take a fun look at our furry friends in our sewing spaces. (If animals could talk, ha!)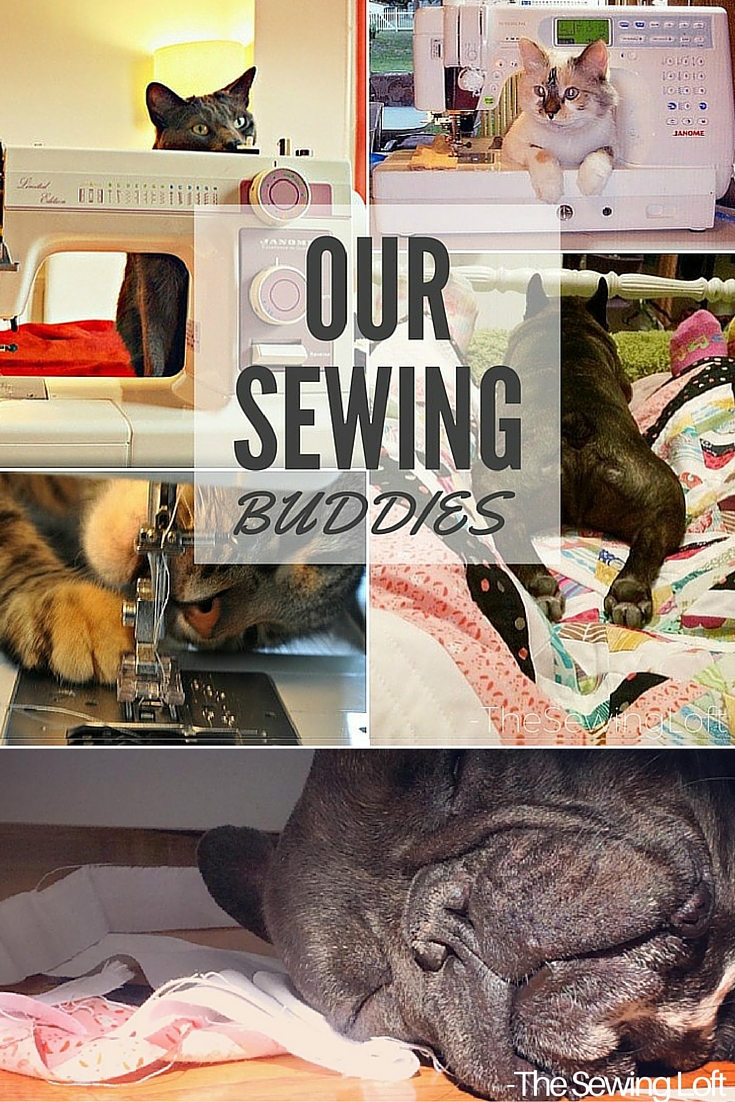 Our Four Legged Sewing Friends In Action
Let's check out how these four legged sewing buddies get into mischief, make us smile and keep us in stitches while we sew.
"Guardians of the Thread Holder Thingy"
---
"America's Next Top Umm…Model"?
---
"Perrrrfect Pattern Weights"
---
"Dress-up Buddies"
---
"Our Favorite Quilt Warmers"
---
"Break Time Masters"
---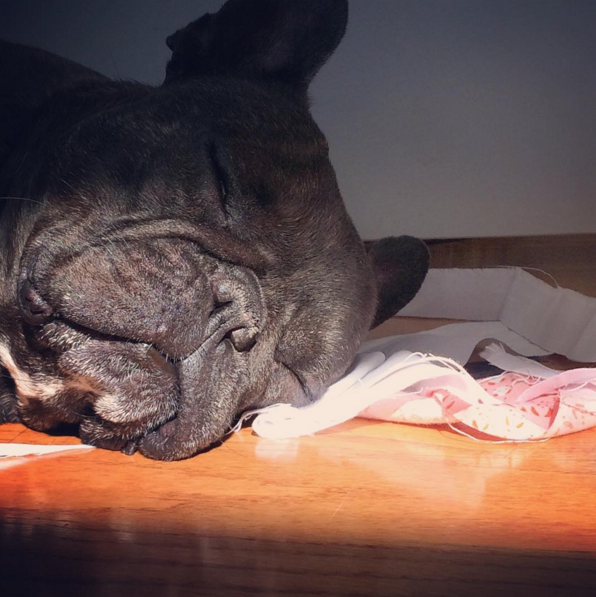 My little "Scrap Inspector"
---
Whether a cat lover, dog lover (or other pet entirely), it's easy to see how our little companions make what we do in our creative spaces extra special.

Be sure to check out these projects and make something extra special for your sewing buddy.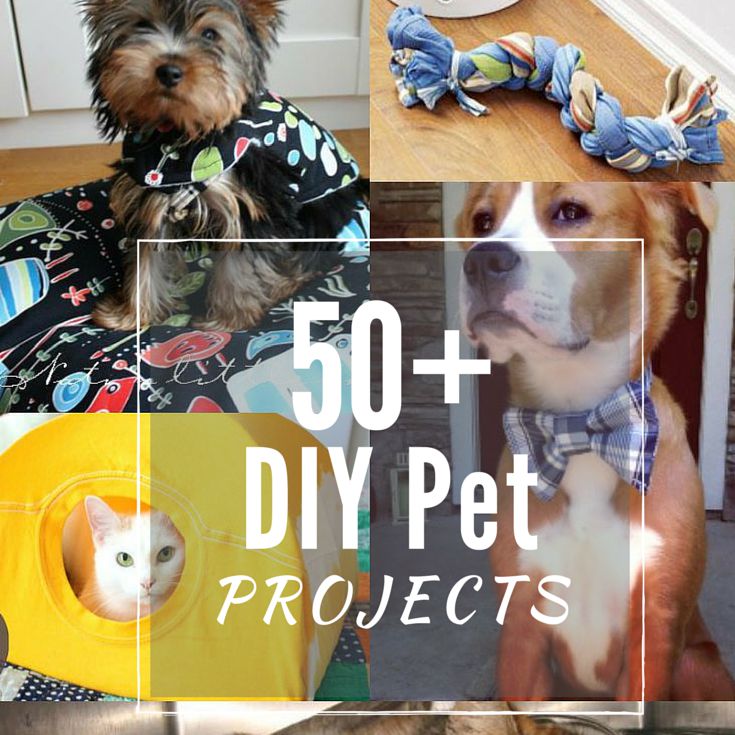 Hello! Are you new here?

Do you want to learn more about sewing? If so, be sure to sign up for our newsletter HERE and never miss a stitch! Daily Sewing Tips, Everyday Projects and Fantastic Inspiration delivered straight to your mailbox!

Bonus– free download with newsletter sign up.

Feel free to connect with me on Facebook, Pinterest, or .  I look forward to getting to know you and stitching up a storm!