Last week I shared this image on Facebook and Instgram.  It was 'Game On' or 'Go Time' in my world of serger sewing.
Knit Fabric + Serger = Go Time!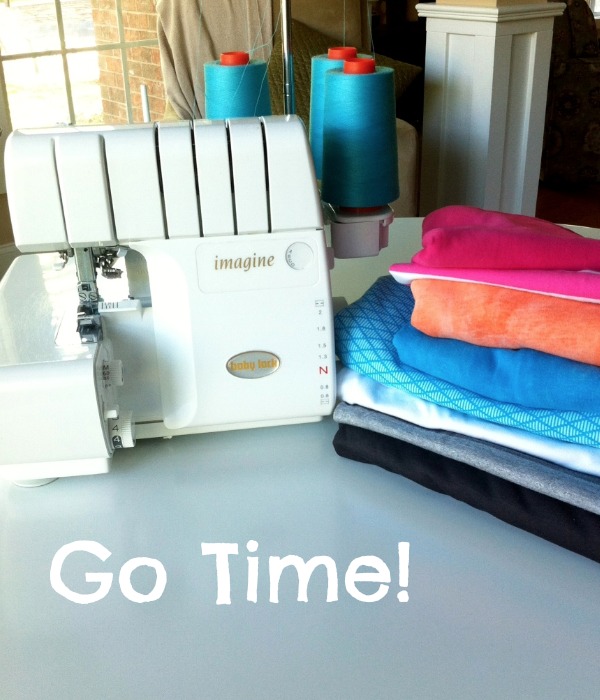 My goal was to serge through my pile of knits and create a bunch of goodies before the girls got home from school.  Well, I am happy to report that sewing on my serger was a success…. Well, almost!  I finished 2 shirts and 2 skirts.  Plus, I had a bonus project of bleaching and dying fabric.

MY LATEST VIDEOS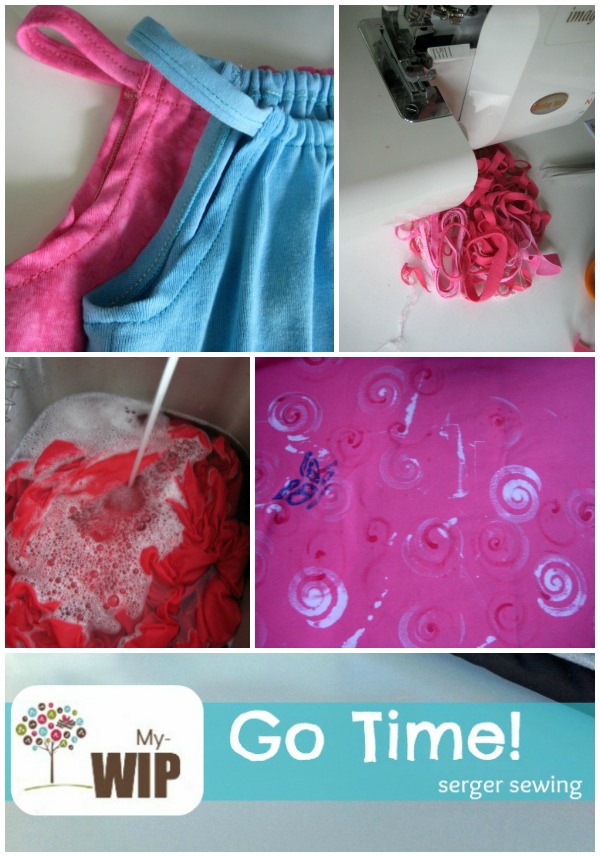 Do you ever have that happen? My machine was humming along and everything was great.  Then that pink fabric hit me like a ton of bricks and derailed the train! In the end, I think it was worth it. And if the rain ever stops and the sun shows back up, I will share a few photos and the easy how to.  Let this be a lesson, if you don't LOVE your fabric, change it! There are always options.

Don't forget that I love seeing what your working on too.  Please feel free to share on the Facebook page or in the flickr group!