Since I have been sewing up a storm this month on my serger, I thought it might be a good idea to share a quick tip and trick about those long and crazy thread tails!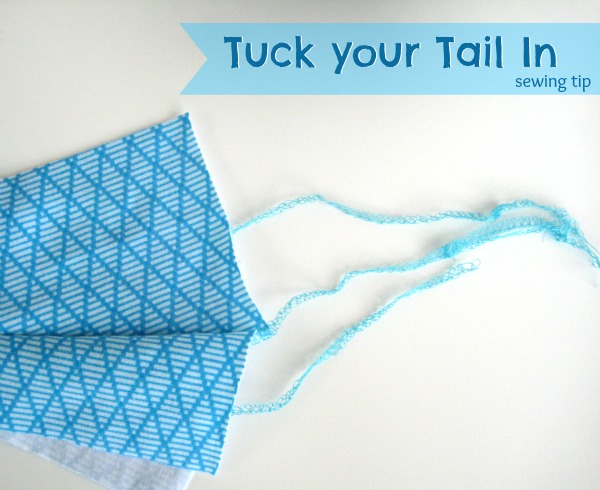 The one thing I know for sure is we do not want to just let them hang free -that would be the tell tale sign of a home sewn garment. No, instead you want to thread that tail through the eye of a hand sewing needle and slip it back through your seam before trimming.
Serger Sewing Tips & Tricks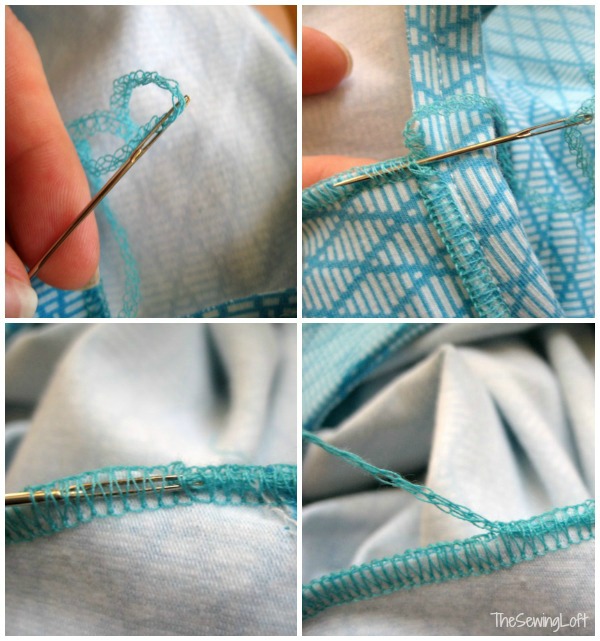 You are essentially tucking in your tail back through your seam. This will provide a clean finished end without unsightly trimmed threads.
Easy!

Hello! Are you new to The Sewing Loft?

If so, I'm glad you stopped by and hope that something has inspired you to keep your needle moving!  Don't miss a single project and subscribe via email HERE! Bonus- free embroidery pattern with sign up.

Another great way to connect with me is via Facebook, Pinterest, Twitter, Google + or Follow my blog with Bloglovin.  I'm looking forward to getting to know you and creating together!