Are you as ready to start something new that is perfect for stitching your scraps? Each year I hear quilters in my Scrappy Girls Club say how they wish they could finally stitch through their scrap stash and today, I have you covered with the Sew Scrappy Spools quilt along.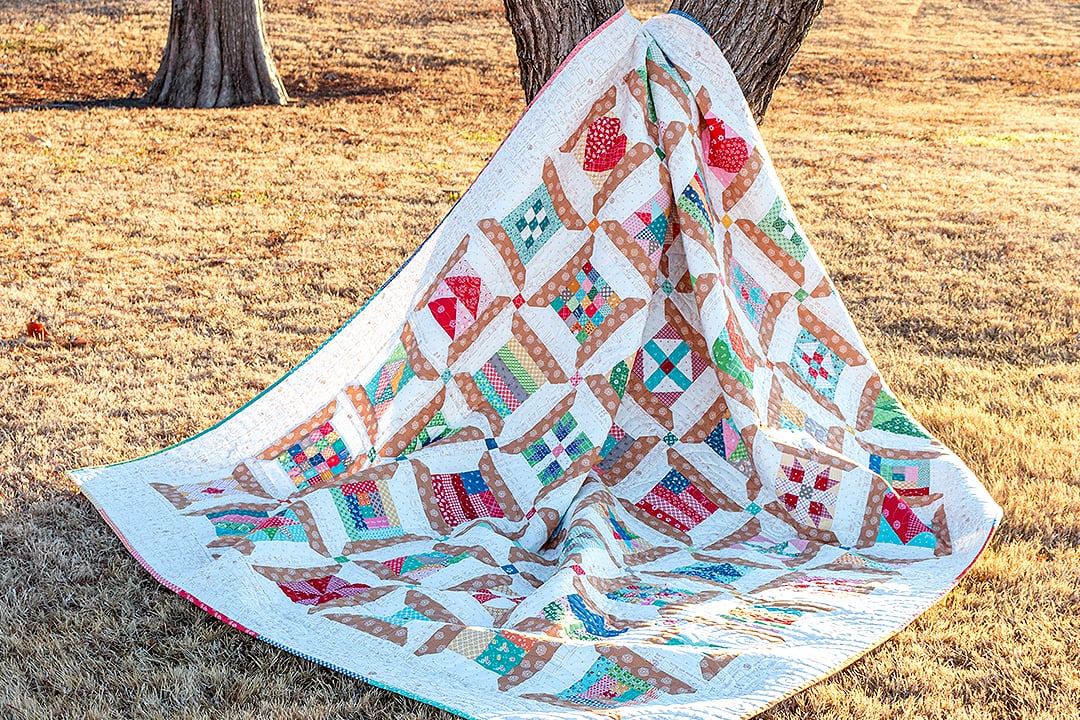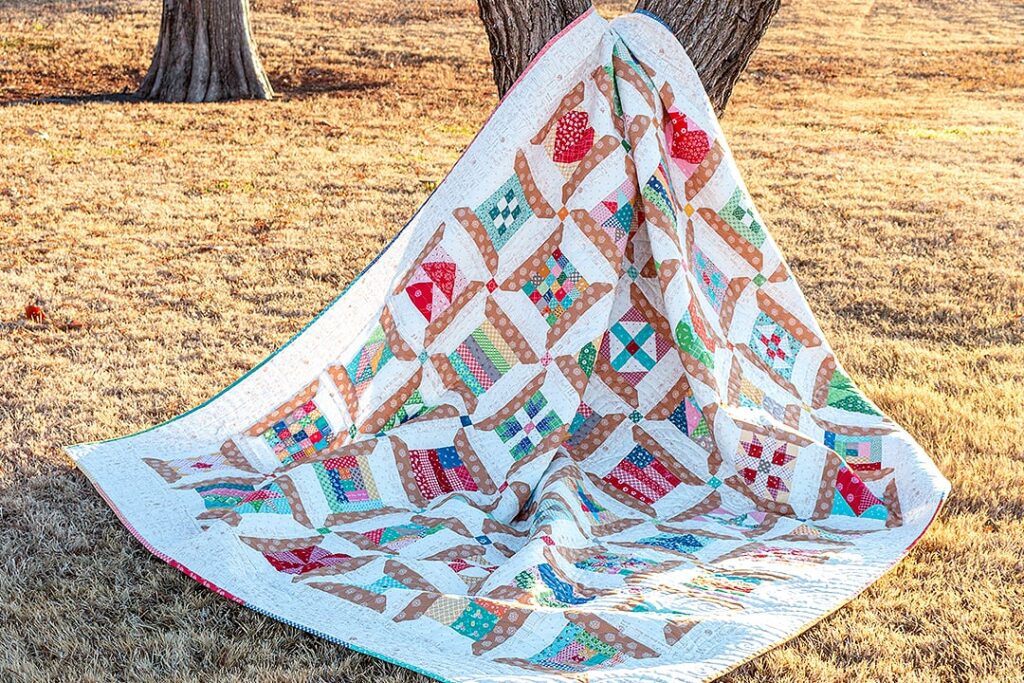 This year-long quilt along is perfect for stitchers of all skill levels and is taking place throughout the 2023 calendar year. The quilt features 14 different blocks that in the end come together to create a fun-loving quilt that measures 72 1/2″ x 90 1/2″.
Each month we will stitch together a few blocks and showcase our progress. Stitching the blocks a few at a time helps prevent project fatigue. Now, that's not to say that some months you might want to stitch a few extra but you get the idea.
Sew Scrappy Spools Supplies
Let's talk about the supplies before we get started. You will need a copy of the SewScrappy Spools quilt pattern. You can purchase it here in a downloadable print-at-home format or a printed copy here. (I selected the printed version.)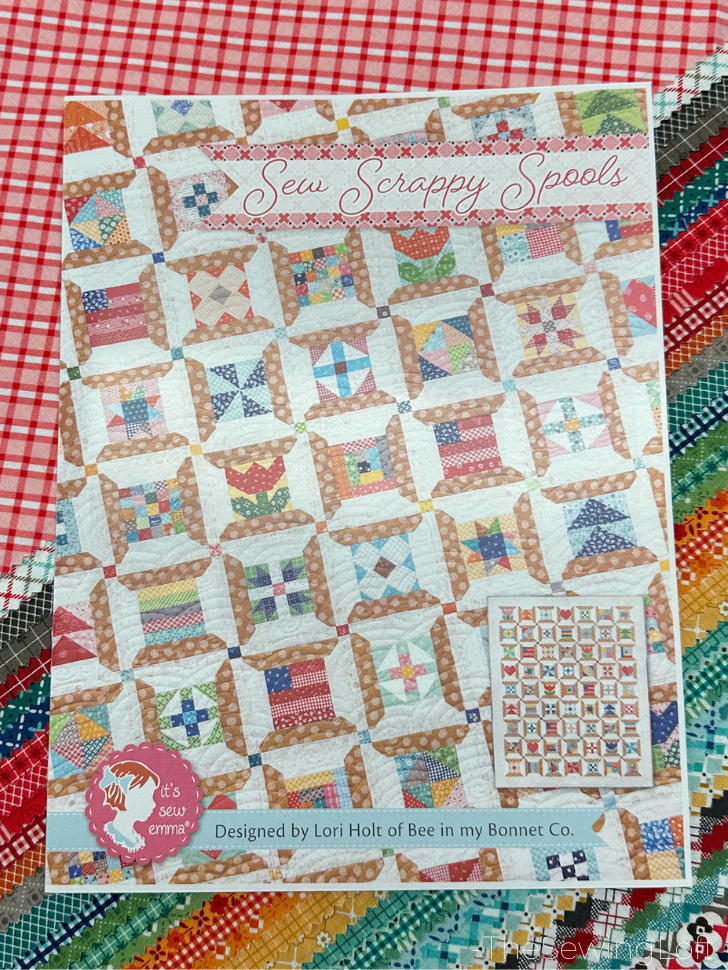 This pattern is specially designed for fat quarter bundles and your scrap stash. To keep things simple for me, I selected the Bee Plaids fat quarter bundle. Bundles like this help take the guesswork out of fabric selection and right now, that works for me.
You will also need background fabric, fabric for the spool ends, sashing & borders, backing fabric, and batting. Now you can raid your stash as you go or purchase the yardage upfront, it's Maker's choice.
Sewing Schedule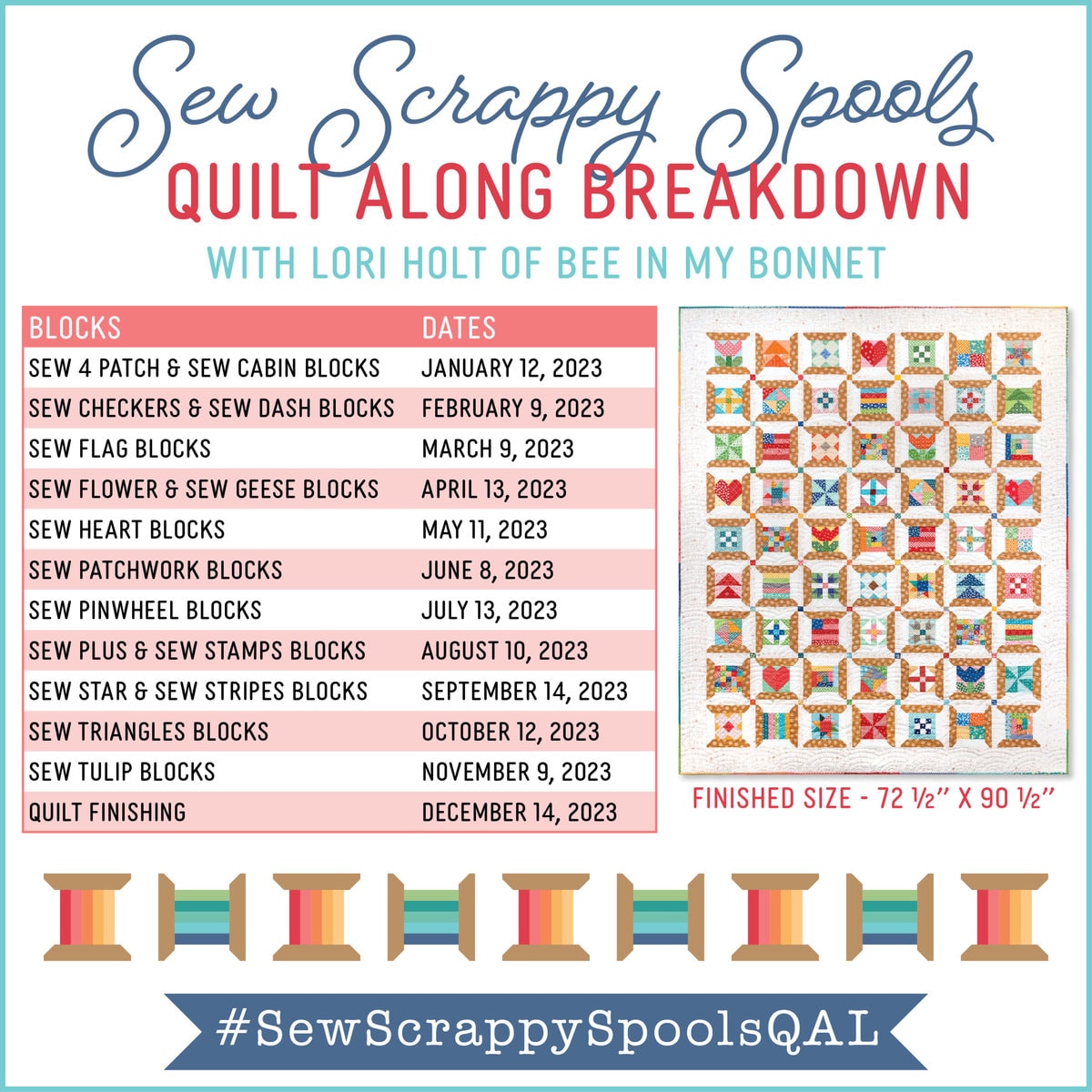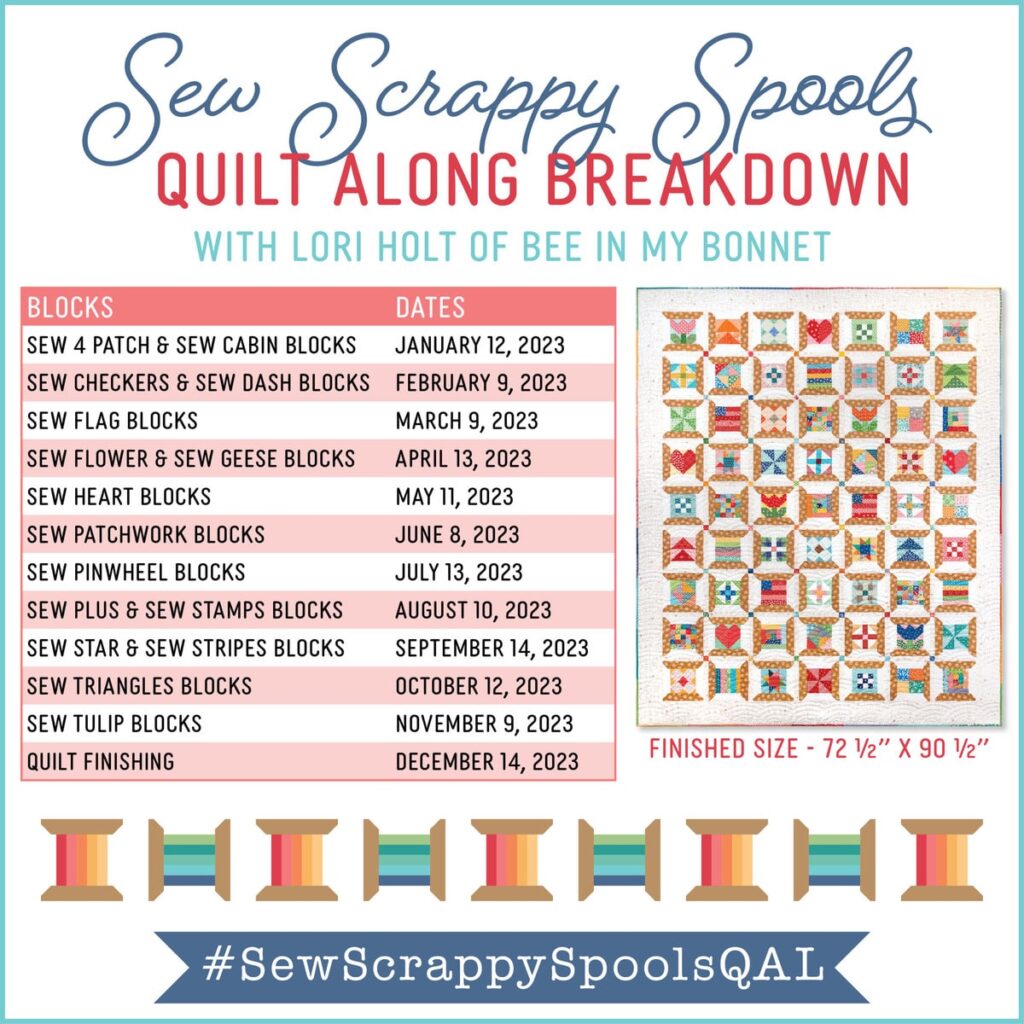 The goal is to stitch a few blocks each month and not feel overwhelmed. So, even though there is a schedule you can use it as more of a guideline to help keep you on track. When we are done, we will have stitched 63 block centers. Then in December, we'll complete the quilt top with spool ends, sashing and borders.
Now, I'll be sharing my progress here, on my IG profile and in my Scrappy Girls Club group here and hope that you will join the fun. Curious who else is stitching along, let's take a look.
Okay, enough chit chat, lets take a look at this months blocks. I stitched up 4 blocks each of the 4 patch and cabin blocks. They stitched together super fast and all told, including cutting & filming a few quick videos for you, I think took me less that an hour and a half start to finish.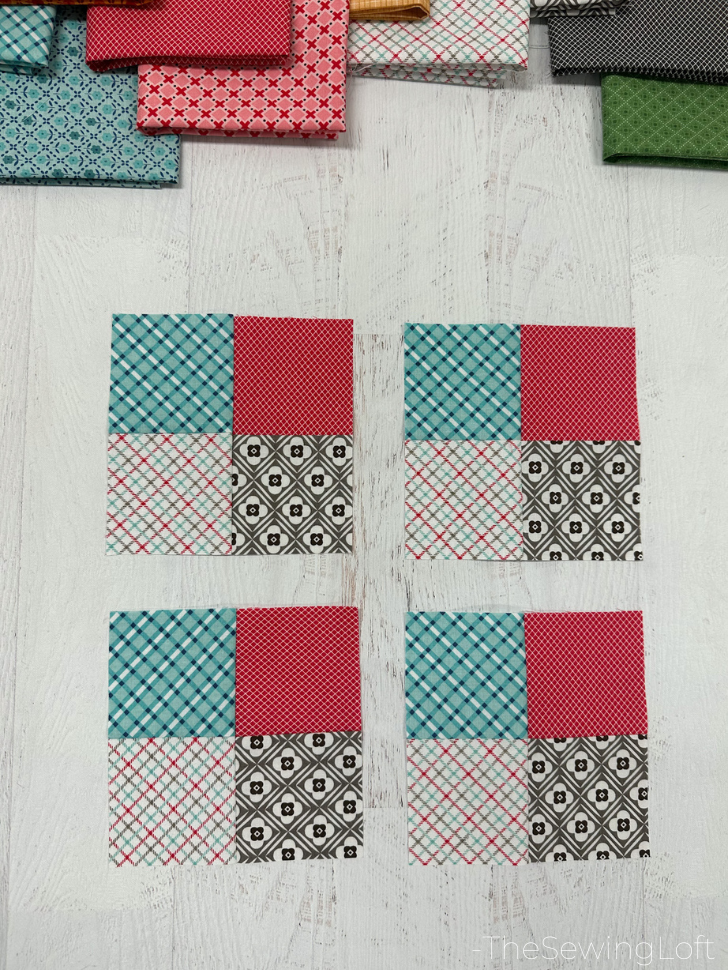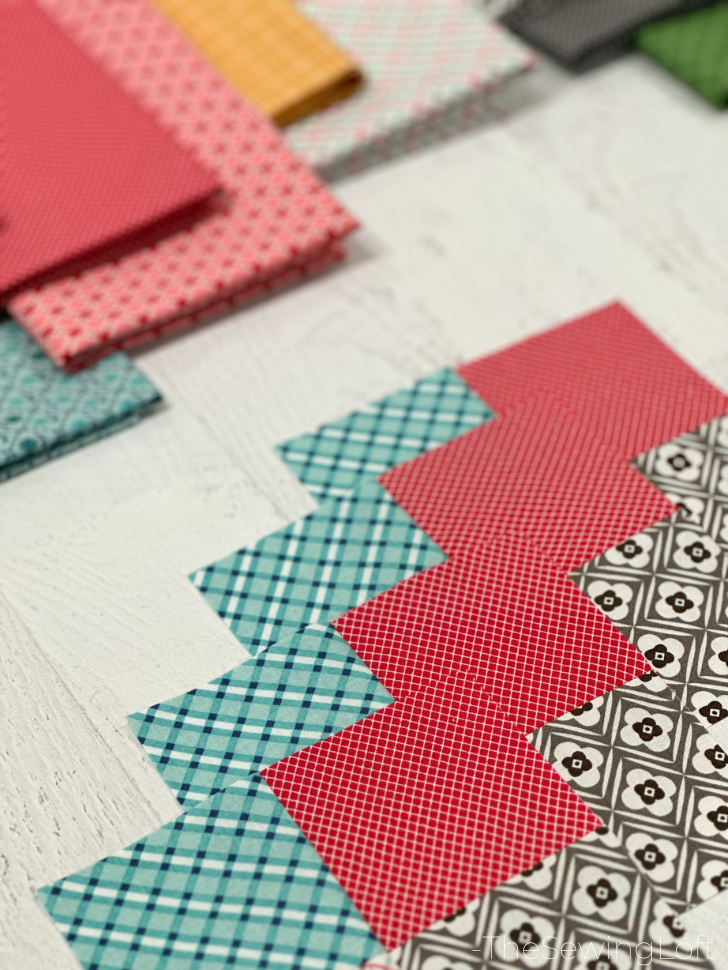 Since the 4 patch is a quick and simple block to make, it is a great one to have in your lineup. Here are a few tips to help you perfect matching those center seams.
Cutting counts
Check your seam allowance
Take your time when sewing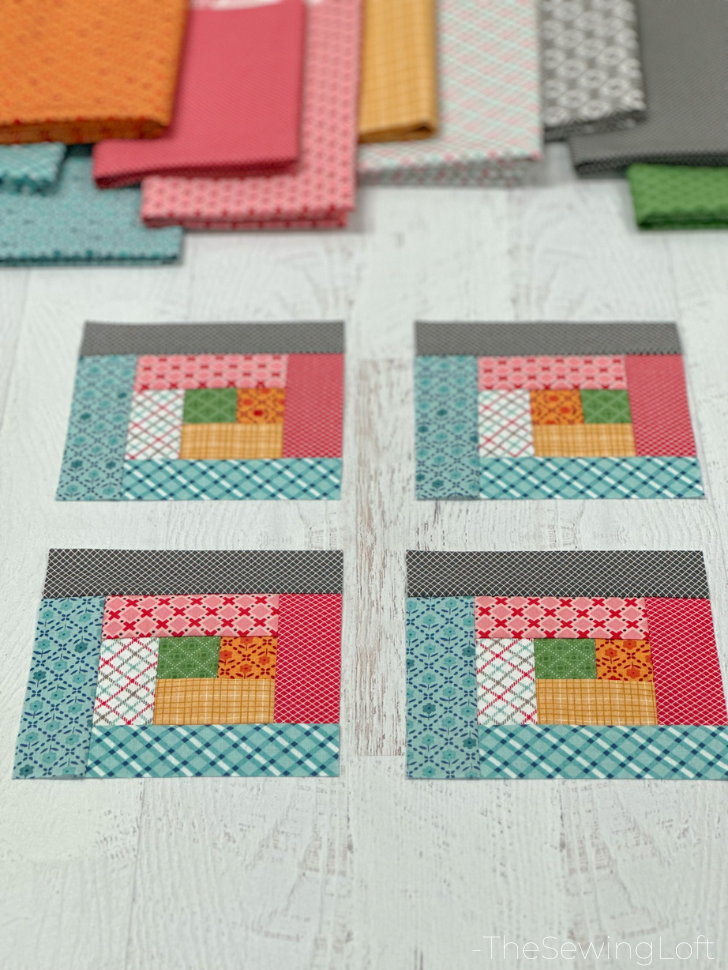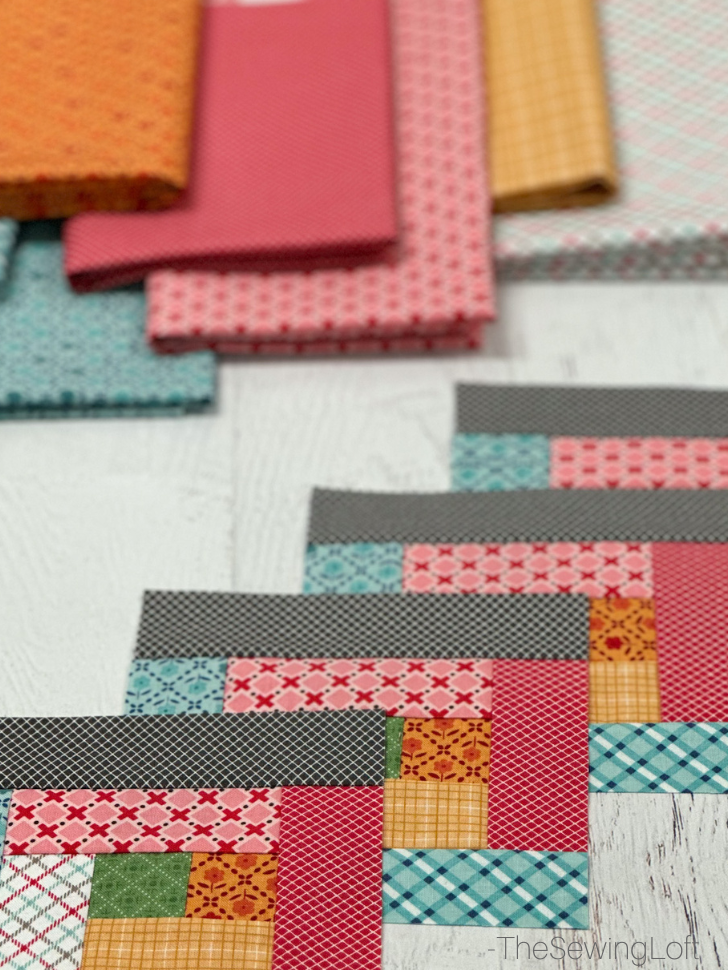 Just like the 4 patch block, the log cabin is a cornerstonel design in quilting. All of my tips above apply, just be sure to press your block as you work. This will ensure flat seams and accurate sizing.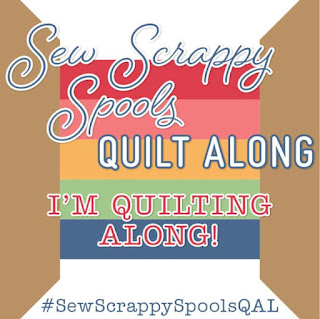 Now, who's ready to join us?
Remember, you can keep up with us by following @fatquartershop on Instagram to see and share work from your fellow quilters. Don't forget to use #SewScrappySpoolsQAL to share your progress on social media on the second Thursday of each month, so we don't miss seeing your scrappy quilts!