It's time for the next check-in on the Sew Scrappy Spools QAL. Today, I am sharing blocks 3 and 4.


Block 3 is Sew Checkers, a simple nine-patch with a border.
After all of the pieces were cut, the blocks stitched together quickly. I just love how those patches all line up!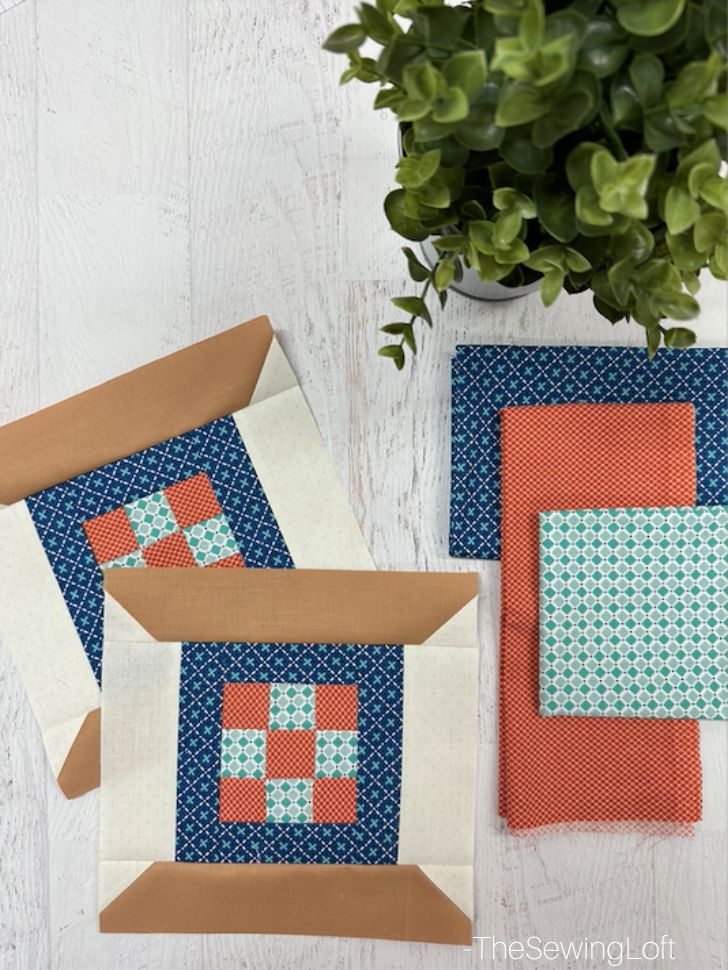 Block 4 is Sew Dash, a churn dash.
Now, the instructions for the churn dash block walk you through the steps of piecing each square together but I wanted to streamline things so, I created a strip set and sliced my units down to size. Both methods work.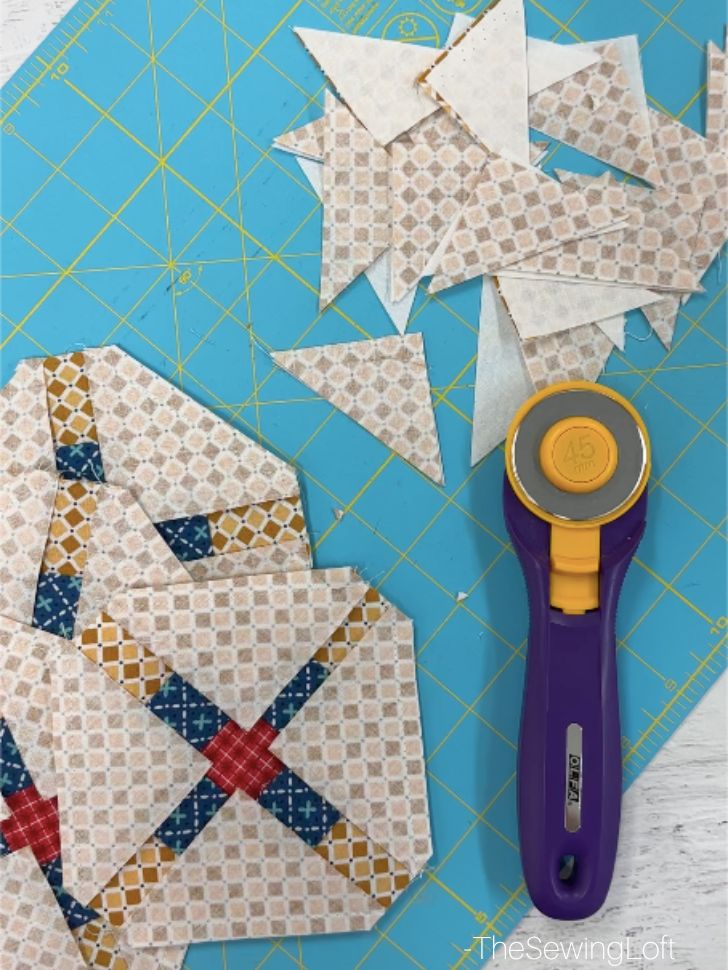 My original plan was to add the spool top and bottom detail after I completed all of the blocks for the quilt but I just could not wait! I was so excited to see them finished that I skipped ahead and added them to complete my blocks. Going forward, I think I will do this each month to make the quilt top assemble lightning fast.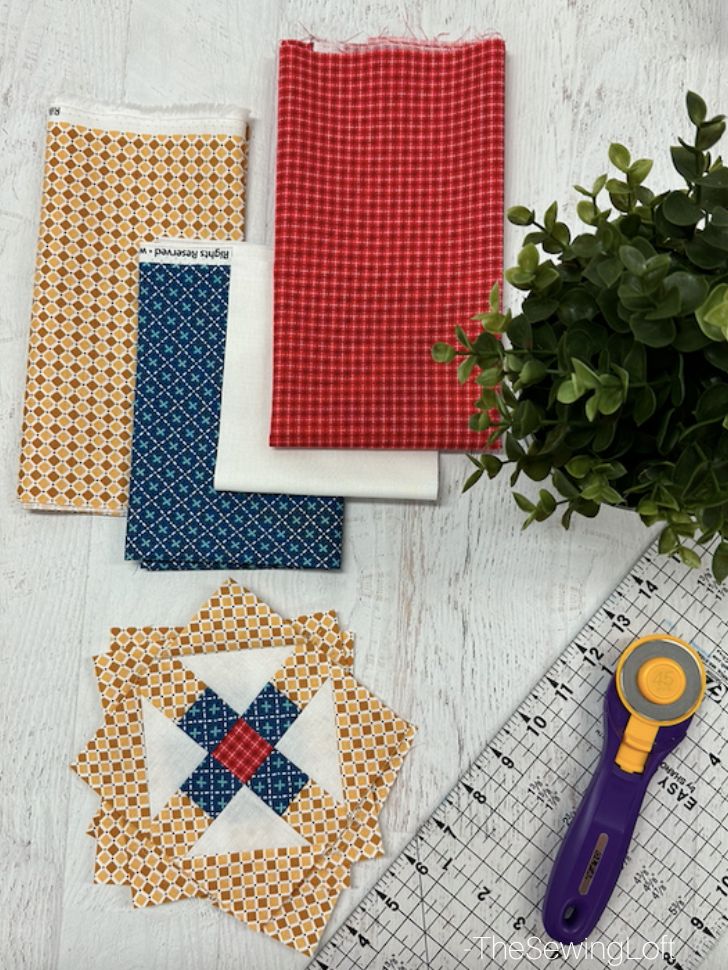 Here is a quick peek at how easily my two block sets went together.
Remember that this is a year-long quilt along and it is perfect for stitchers of all skill levels. I will be sharing my progress throughout the 2023 calendar year here and in my IG feed here.
Sew Scrappy Spools QAL Details
Each month we will stitch together a few blocks and showcase our progress. Stitching the blocks a few at a time helps prevent project fatigue.
The quilt features 14 different blocks that in the end come together to create a fun-loving quilt that measures 72 1/2″ x 90 1/2″.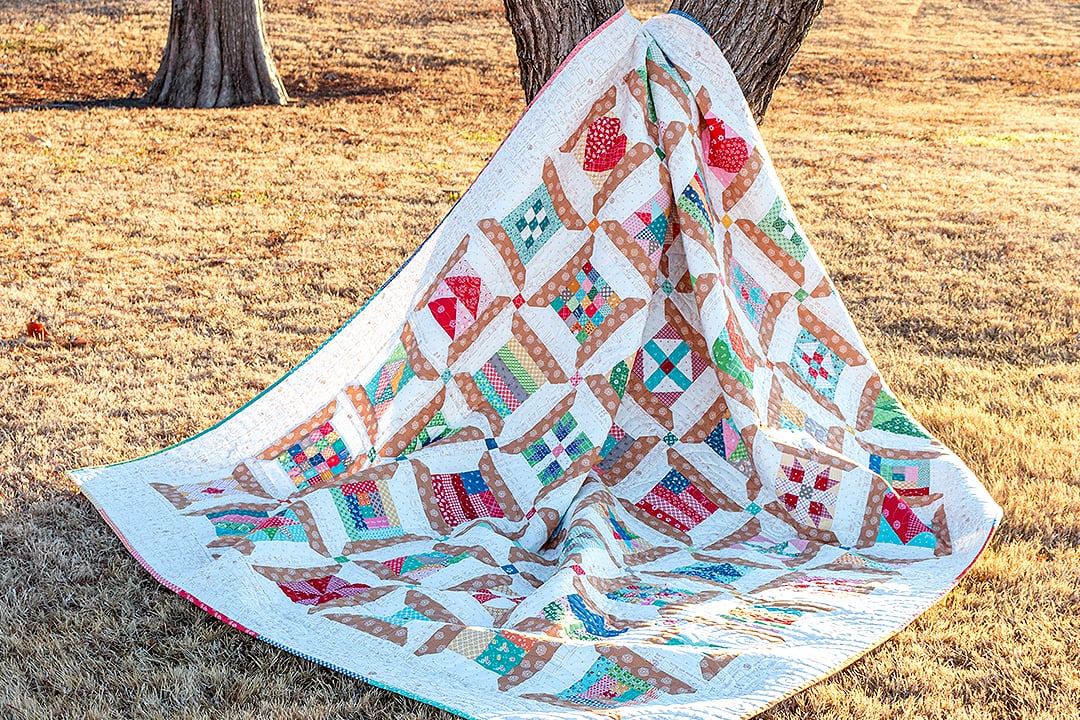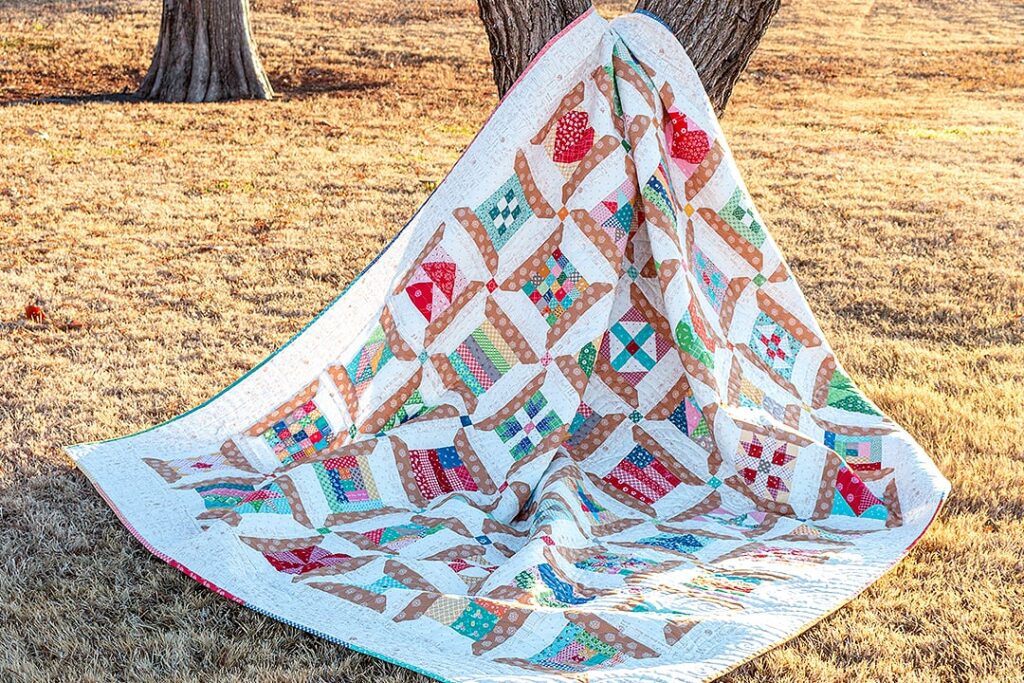 If you are just getting started now, you will need to order a copy of the SewScrappy Spools quilt pattern. You can purchase it here in a downloadable print-at-home format or a printed copy here. (I selected the printed version.)
Then it is all about the fabric. You can work from your stash or order a Fat Quarter Bundle. To keep things simple for me, I selected the Bee Plaids fat quarter bundle. Bundles like this help take the guesswork out of fabric selection and right now, that works for me.
In addition to your main fabrics, you will need background fabric, fabric for the spool ends, sashing & borders, backing fabric, and batting. Now you can raid your stash as you go or purchase the yardage upfront, it's Maker's choice. To keep things simple, I choose a pale yellow swiss dot for my background fabric and since I ordered it online, I could not tell just how pale it was. In hindsight, I would have selected something with a bit more punch to it.
Overall, I am happy with the way my blocks are coming together and look forward to seeing this quilt stitched up at the end of the year. I hope you'll join me.