Sewing retreats are a great way to learn new skills, meet new friends and relax in an atmosphere filled with all of your favorite things! Whether you're looking for something close to home, in another state or even a cruise away, 2016 has a variety of sewing retreats to choose from.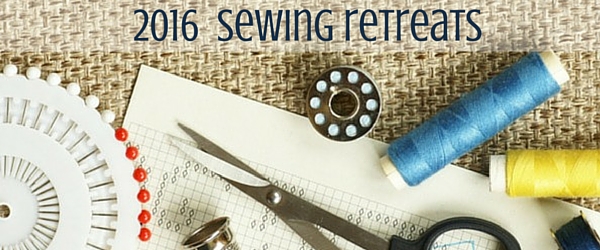 Sewing Retreats 2016
---
When: ALL YEAR LONG!
Where: On your screen
Description: Join ME and an amazing line up of talented designers to bring 12 special projects to your screen without leaving the comfort of your own home. Cost: $99
——————–
When: October 28-30, 2016
Where: Cedarburg, WI
Description: Enjoy a weekend away sewing with friends while taking in a local quilt show. The retreat is nestled in the Historic Cedarburg, WI area and you will find everything from barn quilts to wineries with tons of local charm mixed in. Retreat includes 4 workshops and 2 SWAPS for all to enjoy.
——————–
When: March 11-13, 2016
Where: Charlotte, NC

Description: It's a weekend full of crafting, sewing, socializing and fun! Cost is $420 and you'll be able to pay via PayPal/credit card or cashier's check. Tickets will be assigned via lottery.
——————–
Where/When:
—Portland, OR ( Starting March 25, 2016)
—Seattle (Starting April 7, 2016)
—Michigan (Starting April 2, 2016)
—Philadelphia, PA (Starting March 17th)
Description: Take a sewing vacation with the year round workshops offered by the Palmer/Pletsch teaching team. They offer workshops for all sewing levels where you'll learn the easiest way to perform sewing tasks by experts with over 35 years of experience in the industry. If you live in the area or don't mind traveling, this might be the perfect choice for you if you're looking for a mini vacay where you can brush up on your sewing skills . Prices vary depending on the length of the workshop. $195- $850
——————–
When: April 21-24, 2016
Where: Lyles, TN

Description: The Stash Bash is a quilting and sewing retreat. $325 Includes meals Thursday dinner through Sunday breakfast in addition to accommodation in a bunk bed Thursday, Friday and Saturday nights. FOR HALF DOWN NOW (and balance due February 1st) YOU MUST ENTER PROMO CODE DEPOSIT.
——————–
When: June 2-5, 2016 & November 10-13, 2016
Where: Ann Arbor, MI
Description: Featuring lots of great teachers which equals more hands on instruction, this is definitely a retreat to keep your eye on. They sold out in the first week of their first Glamp retreat last, and this year's line up of amazing talent is awe-inspiring. The total price for the event is $550 which includes your 6 classes and 6 full meals. Accommodations are not included.  (Uh, oh. This event is officially sold out, but you can be placed on the waiting list by emailing hayley@pinkcastlefabrics.com )
**Updated- New dates have been added for November.
——————–
When: July 20-23, 2016
Where: Sioux City, Iowa
Description: This 3 day event jam-packed with classes for all ages. Yes, all ages. There is a kids camp to keep the next generation inspired and special guest appearances from A-list sewing celebrities. Classes range in skill level from the beginner to the master pro level. Cost is $395.
——————–
When: September 22-25, 2016
Where: Virginia Beach, VA
Description: A traditional, modern, be creative, be yourself sewing retreat. $325/ Payment plans will be available.
——————–
Where: Sisters, OR

When: Workshops begin in March 2016 and extend throughout the year. Check the site for dates.

Description: The Stitchin' Post is celebrating 40 years in business. They are bringing a variety of instructors together for quilting workshops and retreats. Cost varies. $95-485
——————–
Where: Kalispel, MT and Somers, MT

When: Various Dates Starting January 10, 2016

Description: Judy Niemeyer offers quilting retreats at a private retreat center owned and operated by her daughter, Judel Niemeyer Buls, on the shores of Flathead Lake in Northwestern Montana. $1,400 (basic rate including room and food). Add-on upgrades are available.
——————–
Where: Various Destinations and Locations

When: Throughout the year

Description: Select a cruise or a land excursion in this fun getaway quilt retreat. Prices vary depending on package.
——————–
Where: St George, Utah

When: January 6-9th, 2016

Description: A variety of quilting classes, lectures and trunk shows at the St. Georgia Courtyard Marriott. Prices vary depending on the class (Starting around $24.00/class)
——————–
Where: Nassau – Charlotte Amalie – Philipsburg, Labadee – Falmouth – Cozumel and more!

When: Cruises begin January 17th,  2016

Description: Take a quilting, sewing, or crafting getaway when you book a Stitchin' Haven Quilt Cruise. Prices vary.
——————–
Where/When:  Atlanta, GA  April 7-10, 2016 and Austin, TX  November 9-13, 2016

Description: Sewtopia is all about bringing the online sewing community together. Enjoy comradery with fellow sewers while indulging yourself and focusing on fun sewing projects. Spring events are educational and fall events are more retreat style.
Don't they all look like fun. I took my mom to Sew South this year and we had a blast! It was her first retreat ever and now she wants to hit a new one up every year. They are that powerful. That said, if you have never been to a sewing retreat before they can be over overwhelming. Learn How to Prepare for a Sewing Retreat here and look like a PRO!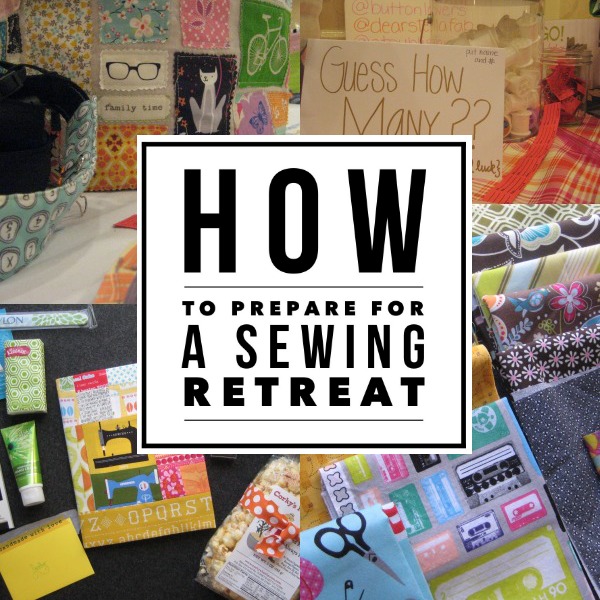 Hello! Are you new here?

Do you want to learn more about sewing? If so, be sure to sign up for our newsletter HERE and never miss a stitch! Daily Sewing Tips, Everyday Projects and Fantastic Inspiration delivered straight to your mailbox!

Bonus– free download with newsletter sign up.

Feel free to connect with me on Facebook, Pinterest, or Instagram.  I look forward to getting to know you and stitching up a storm!