Sometimes a simple table runner is the perfect thing to freshen up your space. It can add a splash of color, change with the seasons and double as a trivet. They are such a versatile piece of decor.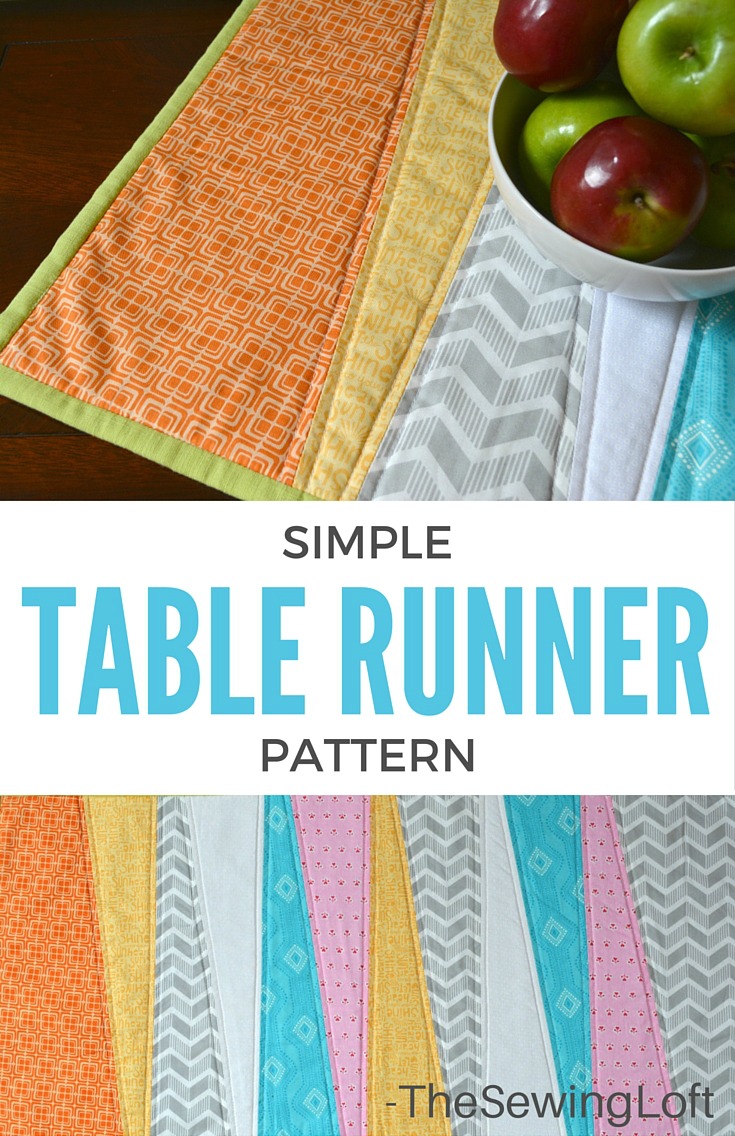 This project is for all levels.
Skill Level- 1 Button
Simple Table Runner
Materials:
6 fat quarters of assorted prints *

106″ of contrast binding
½ yard backing fabric
*Not sure what a fat quarter is? Click here to learn all about the magic of this 18" x 22" piece of fabric.  
Cutting Instructions:
Cut (2) strips from 5 of the fat quarters 4 1/4" wide. Total of 10 pieces. Angle ruler from one corner to other and cut away to 1 1/2".   Cut (1) strip of each end fabric 9" wide by the length of a fat quarter. Angle ruler from one corner to the other and cut away to size. See diagram.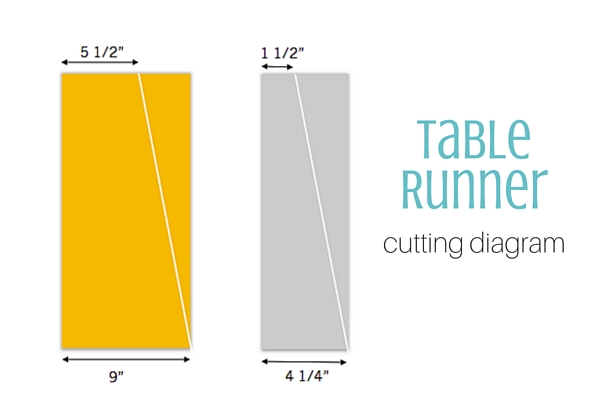 Sewing Instructions:
Join end pieces and corner pieces as per diagram.
Trim pieced background to 35 1/2" x 16".
Layer backing, batting, and quilt top; baste. Quilt as desired. The quilt shown was outlined quilted.
Trim and true up the sides to the final dimension. Attach binding to complete your project. **Tip: Click here for extra help with your binding.
*This blog post has been converted to an optional PDF that's optimized for printing and ad-free. Find more here. The blog post is totally free to read, print, and sew! The PDF tutorial & download for $2 is totally optional.
Not only is this a quick sew project but it is perfect for smaller leftover fabric pieces. Consider switching out the batting for an insulating layer to make a useful heat resistant trivet. There are really so many possibilities with this simple table runner!