This month is a biggie for my family. Not only is it Valentine's Day but our daughter is a February baby! Actually, she was born on leap day. It's true, that day only comes around once every four years and our lucky girl was born right smack in the middle of it.
Since we tend to celebrate birthdays in our family for at least a week, I thought it would be fun kick hers off with my Slice of Cake quilt block.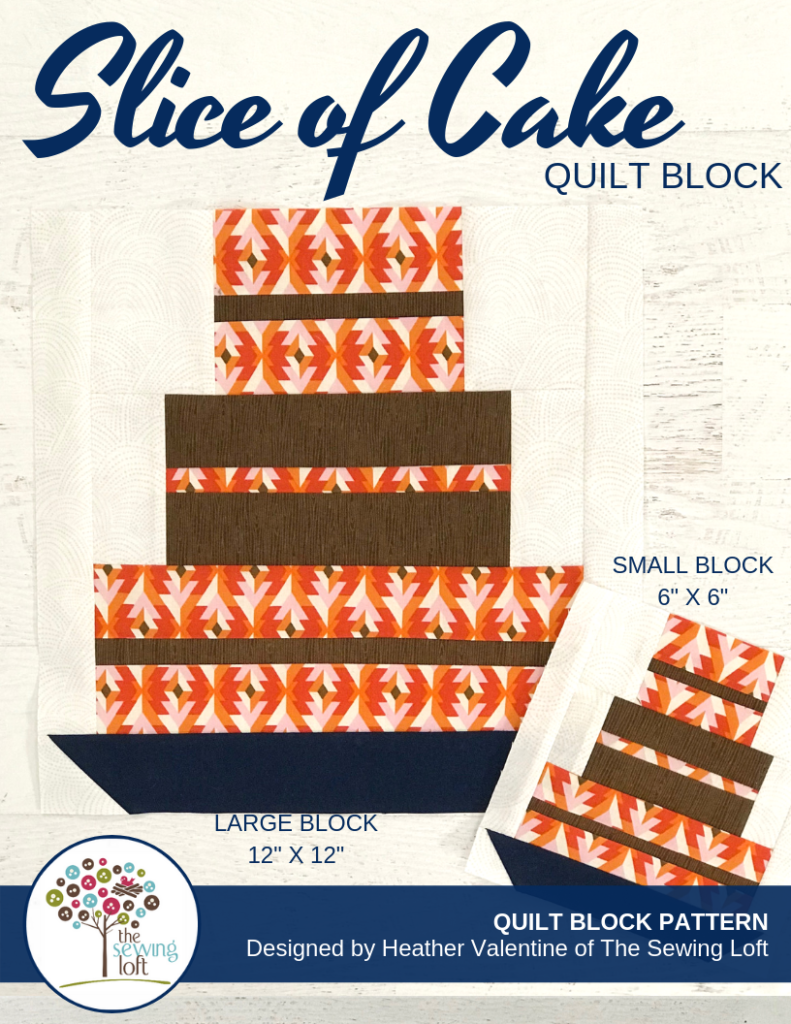 You see, it's not officially your birthday in house until you've had cake. And by cake, I mean homemade. Now, they have not always been the prettiest but dang to they taste good!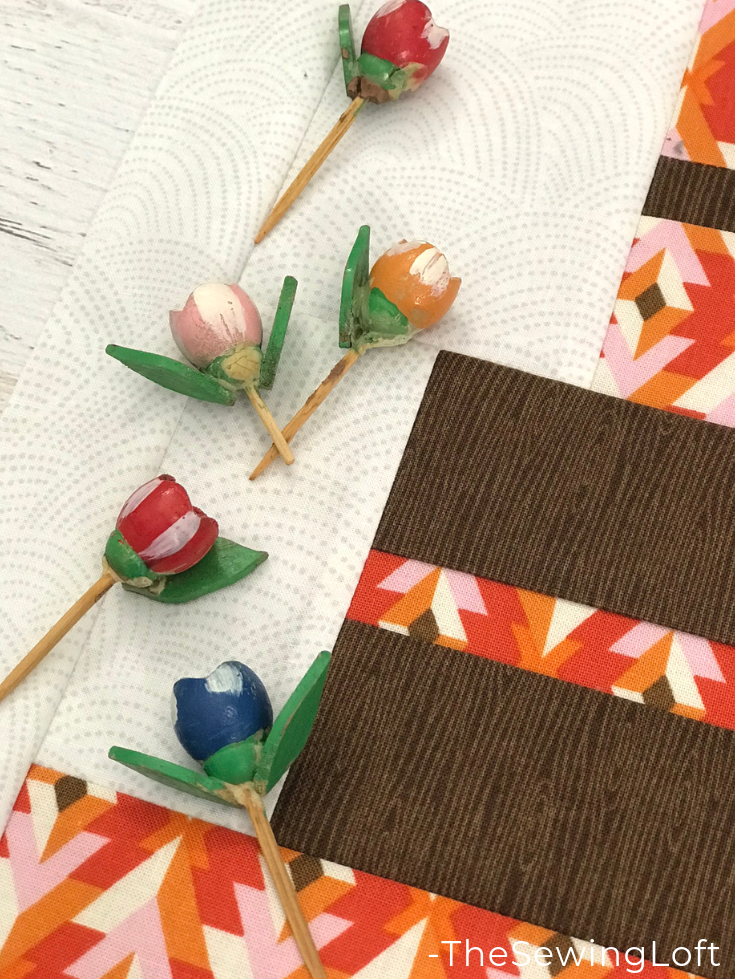 I even have this old box of candle holders from my childhood. This special box is a cherished piece of history within our family that has been passed down from generation to generation. These decorative candle holders may be small but they are jam packed with amazing memories.
Slice of Cake Quilt Block Details
The finished Slice of Cake quilt block measure:
6″ x 6″ (15.2 x 15.2 cm)
12″ x 12″ (33 x 33 cm)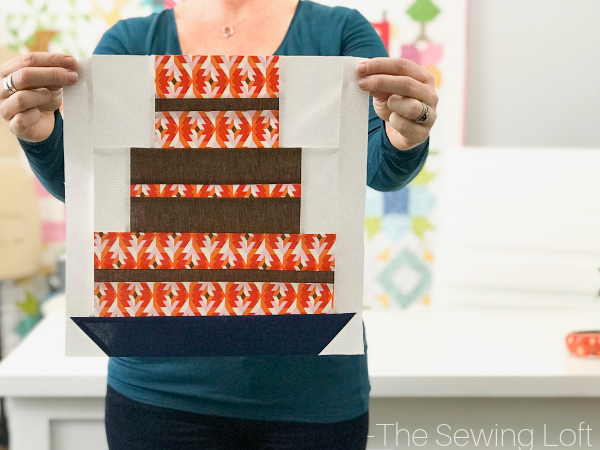 Material & Tool Supply List:
Assorted Scraps: Cream, Brown, Gray & Background Prints
This block is a simple patchwork construction that is perfect for practicing those straight seams.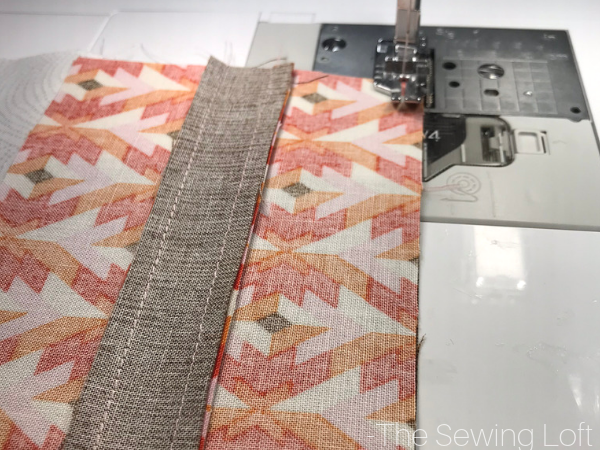 All of the blocks from my Blocks 2 Quilt series can be found in my shop and for a limited time, you can download them for free! So be sure to grab it while you can!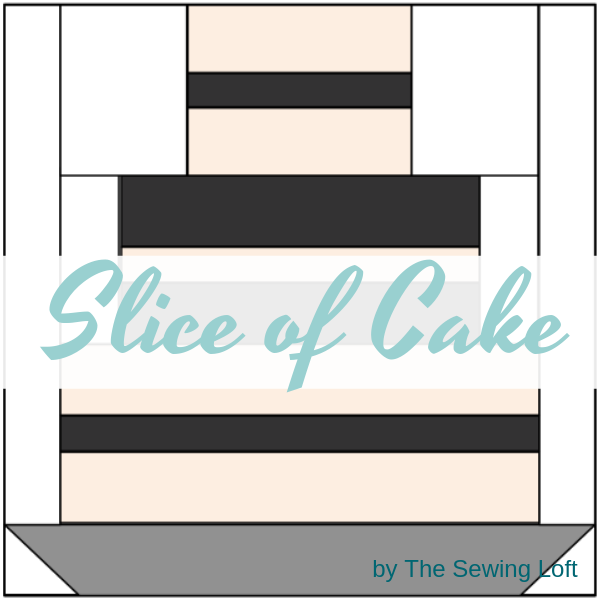 The Slice of Cake quilt block is available free until March 7th, 2019, after that you can find it for sale in my shop for $3.50.
Remember, don't be shy… After your block is stitched please share a few pictures of your work using the hashtags #Blocks2Quilt and #TheSewingLoft so we can all see.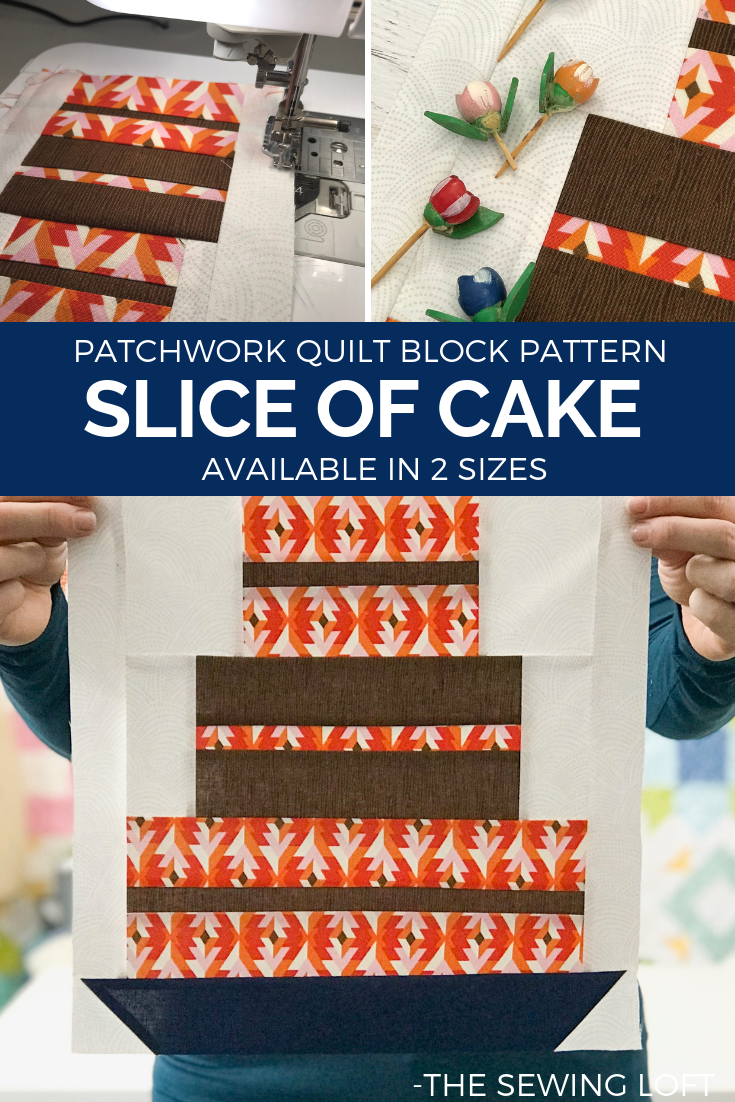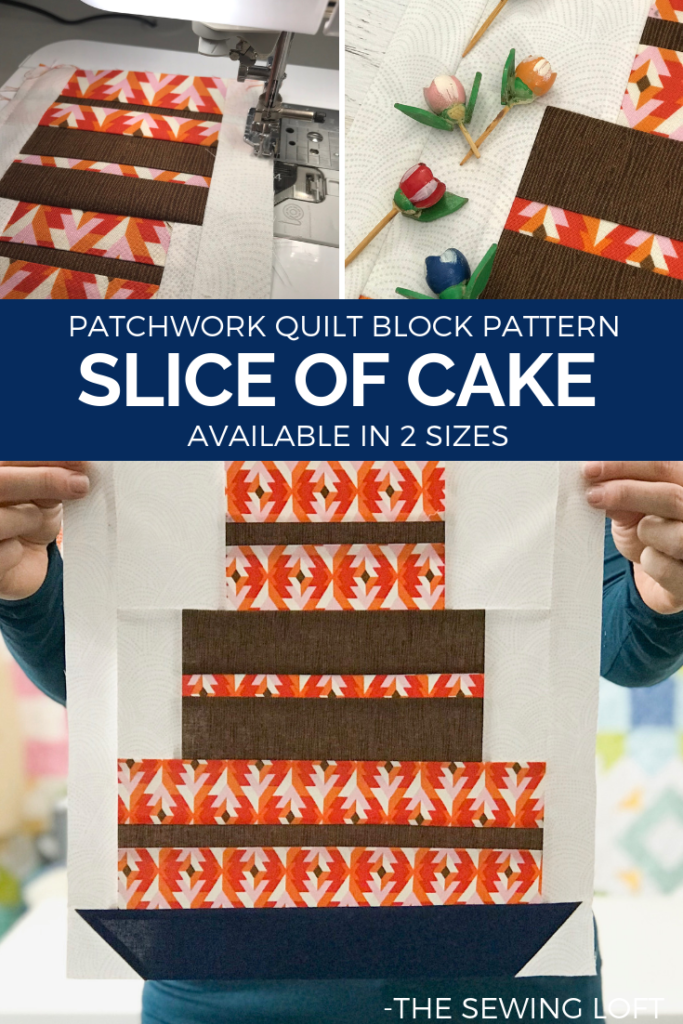 If you are just joining the fun now no worries, the Blocks2Quilt series is a year long adventure designed to sharpen your quilting skills while building your block library. Each week I will release a new block for you to stitch up and trust me, you won't want to miss out. Be sure to sign up for my newsletter below and have the block articles delivered straight to your inbox.
After checking out, the Slice of Cake quilt block pattern will be instantly sent to your inbox. Then you are all set to grab your fabrics, start sewing and help me celebrate!

Hello! Are you new here?

Looking to learn more about quilting & sewing?

Be sure to sign up for our newsletter HERE and never miss a stitch! Daily Sewing Tips, Everyday Projects and Fantastic Inspiration delivered straight to your mailbox!

Bonus– free download with newsletter sign up.

Feel free to connect with me on Facebook, Pinterest, or Instagram. I look forward to getting to know you and stitching up a storm!