Mother's Day is this weekend and I've decided to help my family out with this slow cooker easy quiche recipe. You see, the one thing I ask for each year is a day without cooking. That means my crew is prep duty and I'm not gonna lie, sometimes it's scary! Don't get me wrong, any meal that I don't have to prepare is greatly appreciated but frozen waffles only go so far.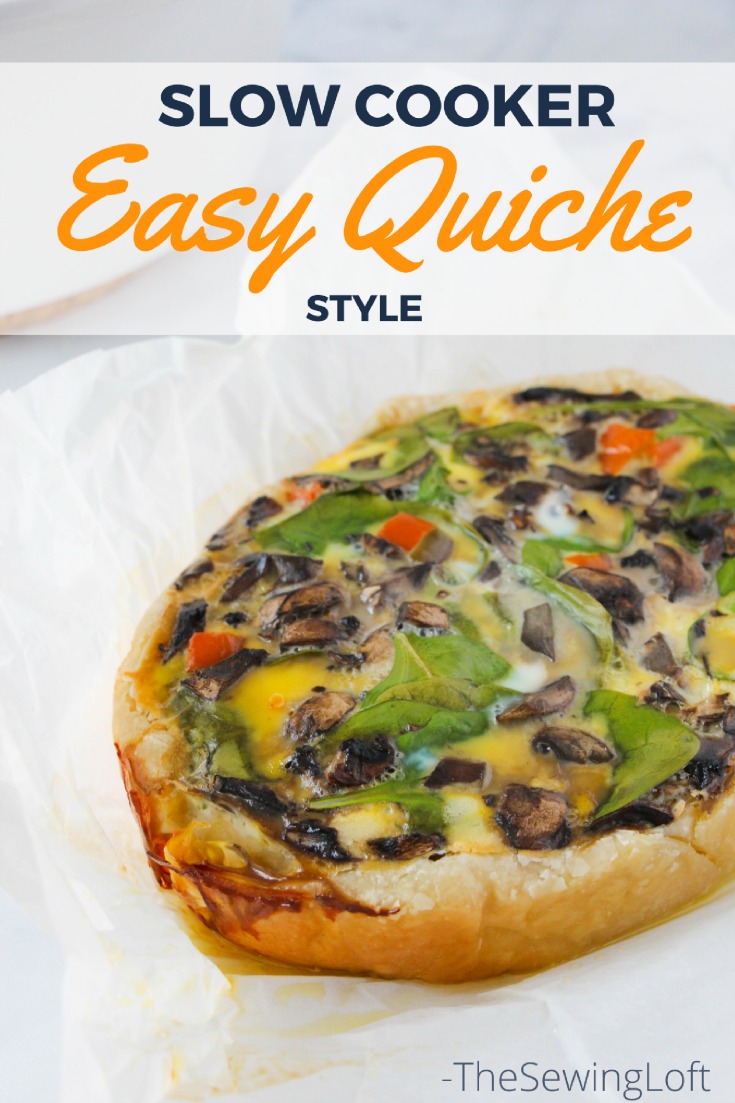 This year, I want to try something different and spoon feed them a little. This way, I can still have my sew time, fab meals and ensure success for all. This slower cooker quiche recipe is easy enough for them to make and is perfectly paired with fresh fruit.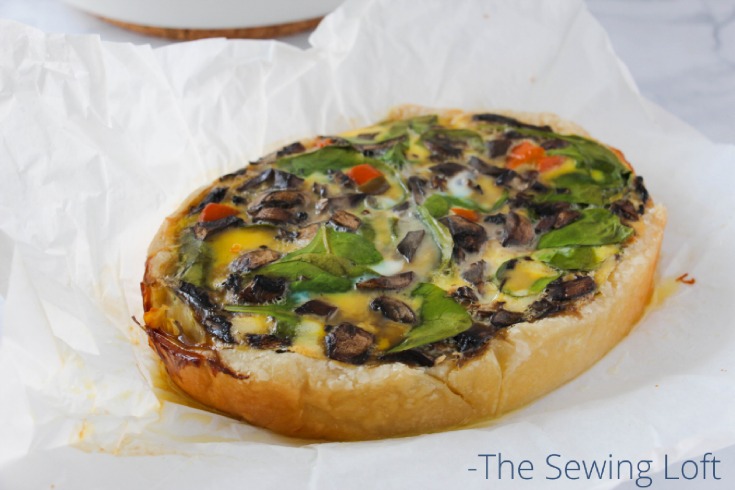 My sewing goals for the day are pretty simple, I want to make minis!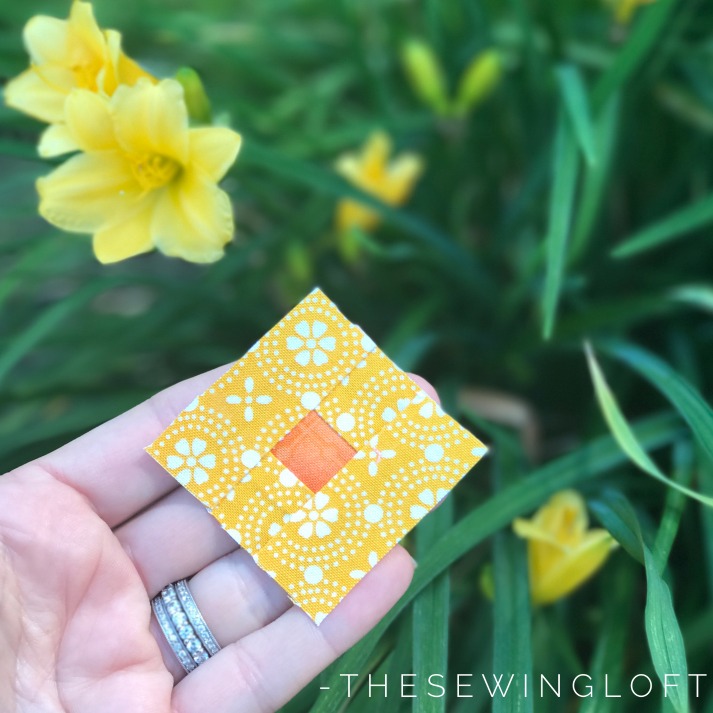 Finish binding a quilt and finally start this Zinna Flower Mini quilt pattern that I bought a few weeks back.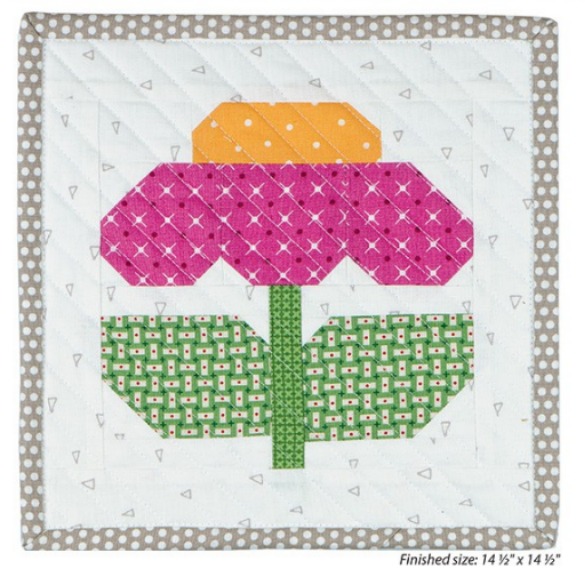 So let's get started on the recipe shall we! To begin with, I should start off by saying that last year I thought my slow cooker was for things like soups, stews, sauces and the like. I never imagined that I would be baking things like a pie crust in it and that's why I think this is SO amazing!!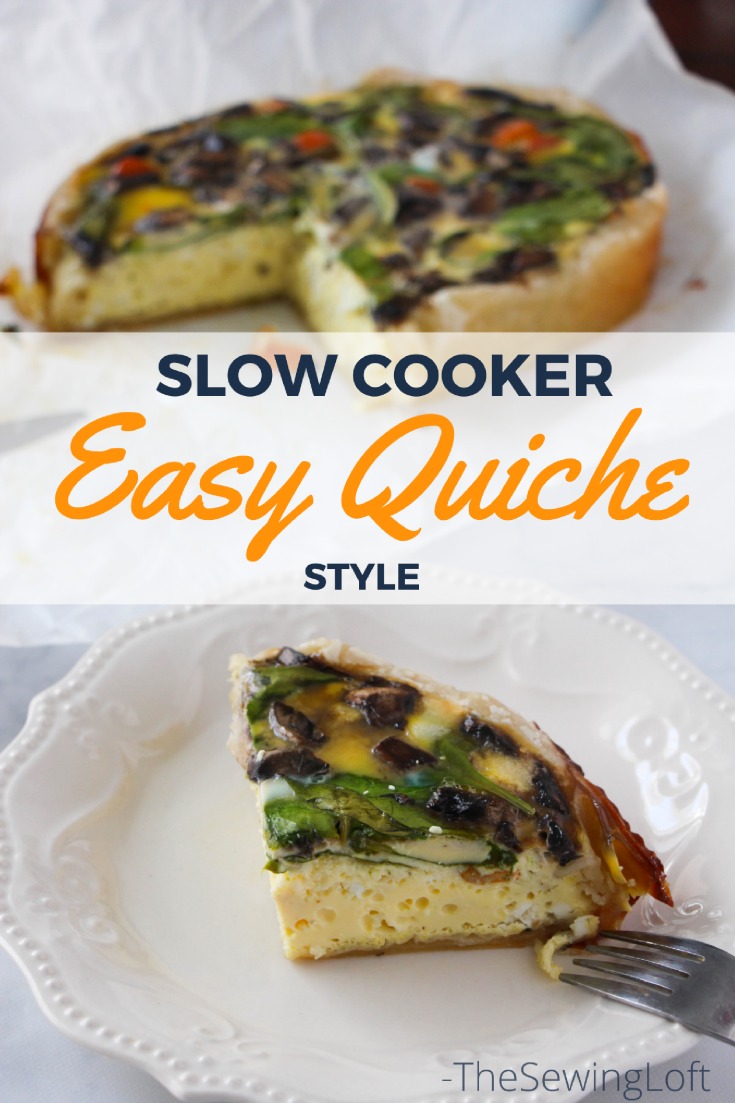 Slow Cooker Easy Quiche
Recipe is perfect for all skill levels
Supplies/Ingredients:
1 butter puff pastry, thawed
6-8 eggs
1/4 cup heavy cream
1 cup mozzarella cheese
1 cup spinach, washed and dried
1 cup mushrooms, chopped
1 bell pepper, chopped
Salt and pepper, to taste
Makes 8-10 portions.
Directions:
1. Line your crockpot with parchment paper and press your butter puff pastry down, forming 2″ or higher walls along the sides of the crockpot. *Note: Depending on the size of your crockpot, you may need to use two sheets of puff pastry to form the quiche crust.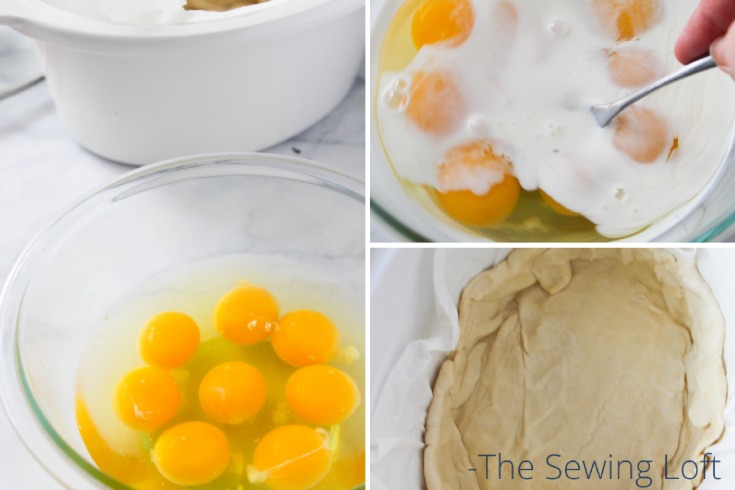 2. In a large bowl, whip the eggs and heavy cream for at least 2 minutes to incorporate lots of air for a fluffy quiche. Stir in 1/2 of the cheese and then pour into the puff pastry.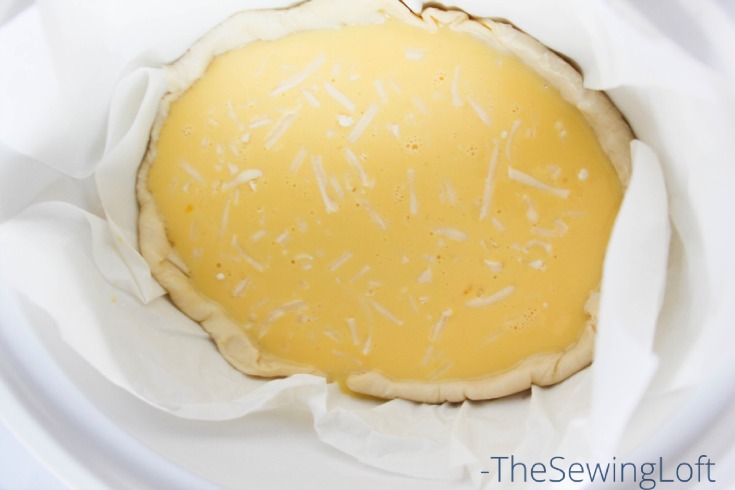 3. Sprinkle the vegetables and remaining cheese into the egg mixture.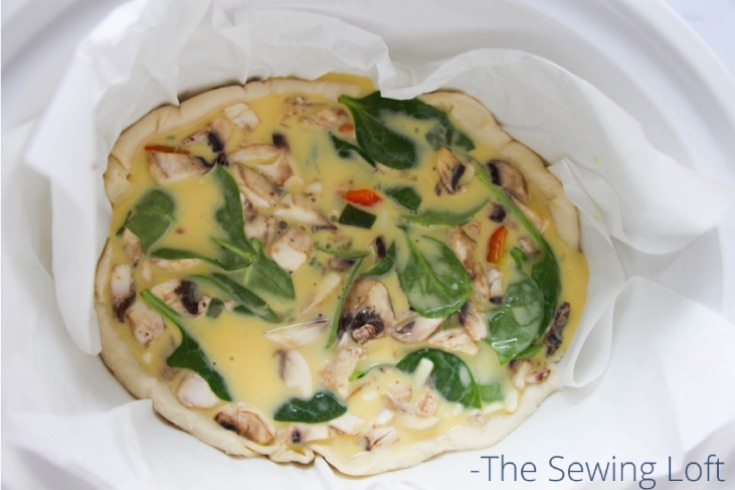 4. Place the lid on the crockpot and set to low for 3-4 hours or high for 45 minutes.
Be sure to check regularly after the 3 hour mark.  Once cool, slowly lift parchment paper from the heating bowl element, place on cutting board or serving tray.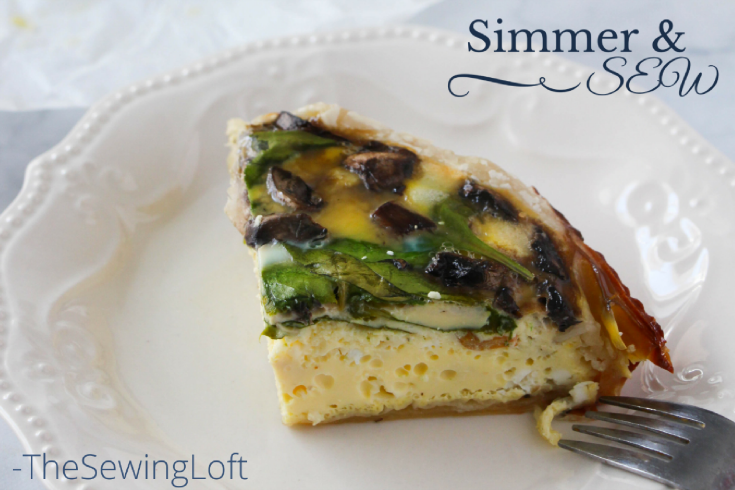 Slow Cooker Easy Quiche Recipe
So, whether you want a day off from the kitchen or to plan a brunch with friends, my slow cooker easy quiche recipe is sure to be a hit.  Just set the table slice up some fresh fruit and pour the Mimosas. Happy Mother's Day to all!!

Hello! Are you new here?

Do you want to learn more about sewing? Be sure to sign up for our newsletter HERE and never miss a stitch! Daily Sewing Tips, Everyday Projects and Fantastic Inspiration delivered straight to your mailbox!

Bonus– free download with newsletter sign up.

Feel free to connect with me on Facebook, Pinterest, or Instagram.  I look forward to getting to know you and stitching up a storm together!