My Dandy Drive finished quilt is just about ready for it's final destination and I'm excited to show you how it turned out.  When I started out on this adventure the plan was to make a full quilt but in the end, I completed a bed covering. Basically, things happened, time slipped away and I have a house full of germs!!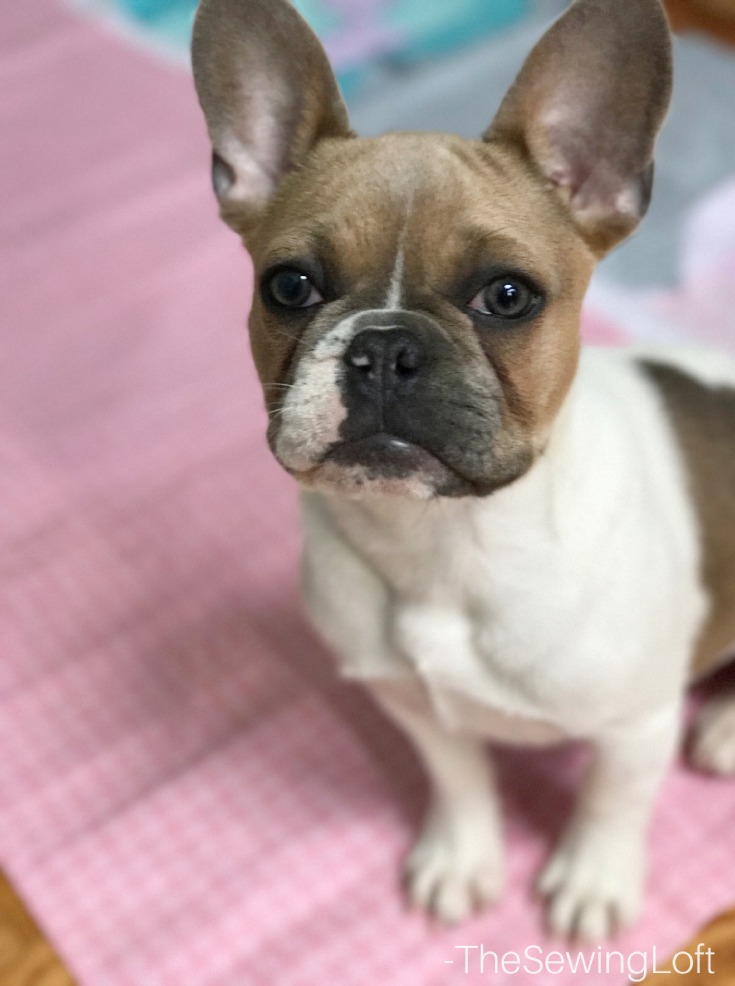 Luckily, my trusty assistant Tucker was there to help keep my quilts in place as I line things up! Really what that means is he wanted to play the entire time and would not let me get any work done unless I gave him a few of his favorite treats. 😉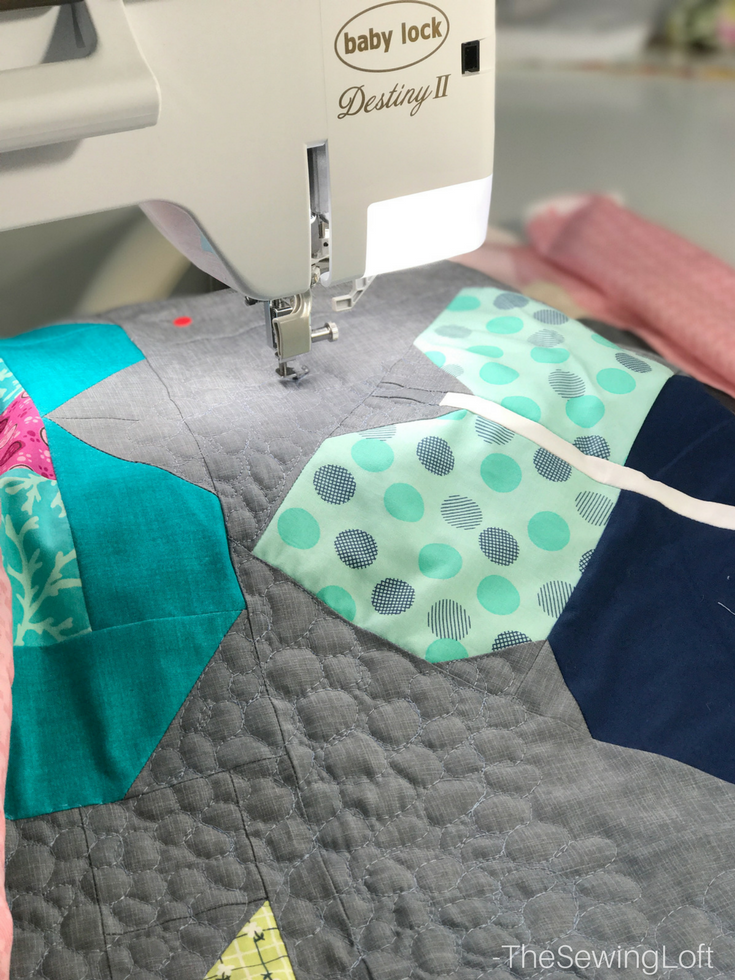 After my sandwich was all lined up and Tucker was tired from a long day in the yard, I had a date with my Destiny. I practiced my free motion pebbles and stitched the night away while he snored under my desk.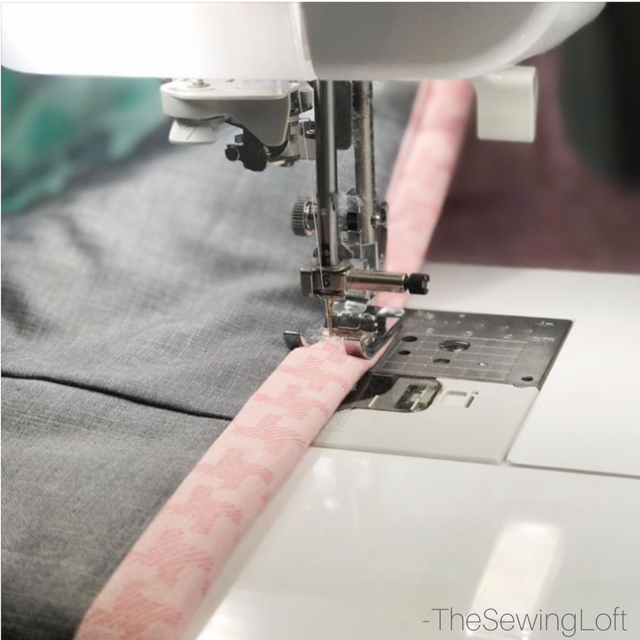 Then it was time to bind that baby!! Normally I like to hand stitch my binding but I was pressed for time so it was all finished on the machine.
Dandy Drive Finished Quilt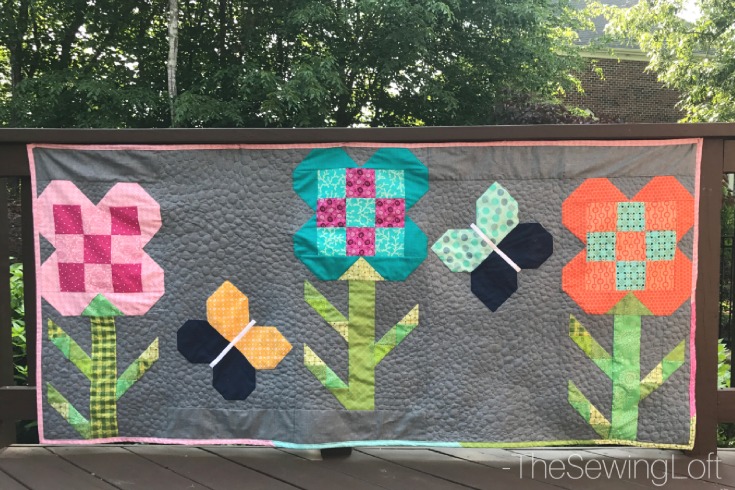 Since I want to build my confidence with free motion quilting this year, I decided to leave a few areas of open space. Then when time allows I can go back and fill them in. It will be a great way to practice!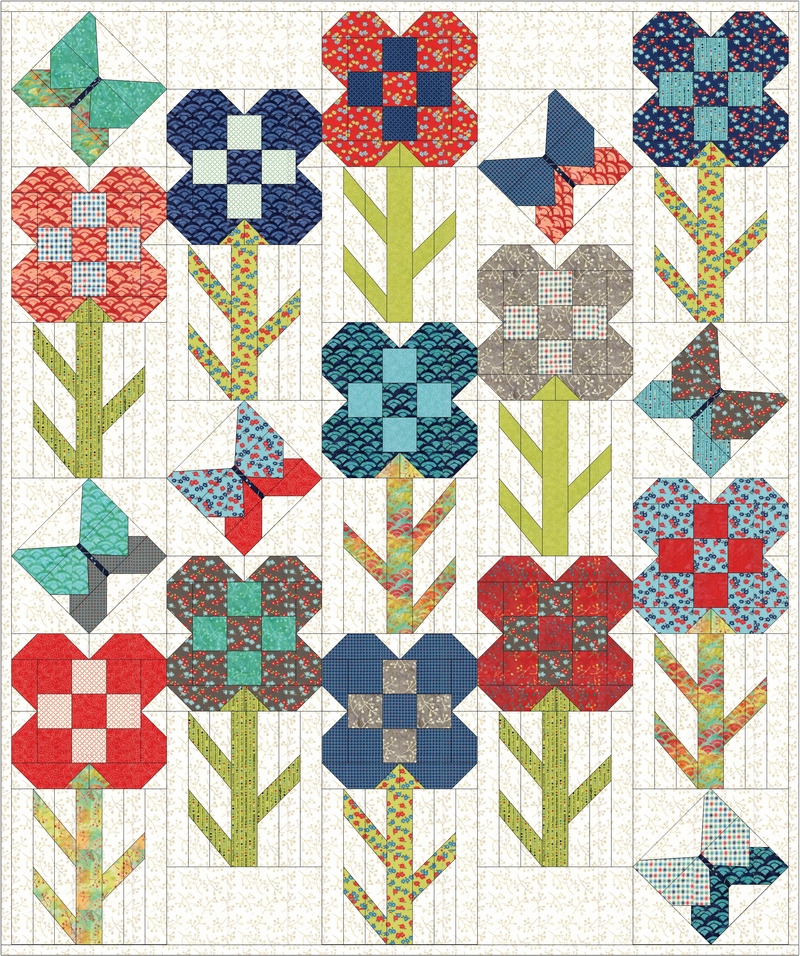 The final giveaway for the Dandy Drive Quilt along are two amazing thread kits of Aurifil thread, yummo!!  This is one prize package I would love to have in my drawer so be sure to enter here. For those of you just joining the fun now, the pattern is free and can be found here.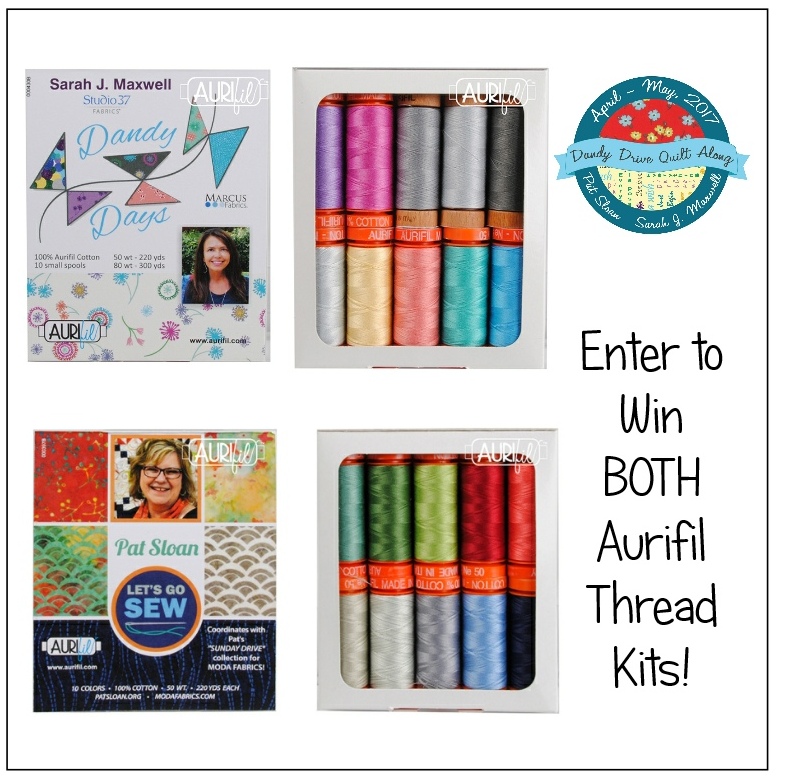 I can't wait to see what everyone stitched up and wish you the best of luck in the giveaway!

ps- you can see the rest of my Dandy Drive progress here.
Hello! Are you new here?

Do you want to learn more about sewing? Be sure to sign up for our newsletter HERE and never miss a stitch! Daily Sewing Tips, Everyday Projects and Fantastic Inspiration delivered straight to your mailbox!

Bonus– free download with newsletter sign up.

Feel free to connect with me on Facebook, Pinterest, or Instagram.  I look forward to getting to know you and stitching up a storm together!