Like many others, earlier in the year I started working on the Splendid Sampler Block patterns. I had high aspirations of turning this amazing fat quarter bundle box of Cotton & steel fabrics into something beyond words.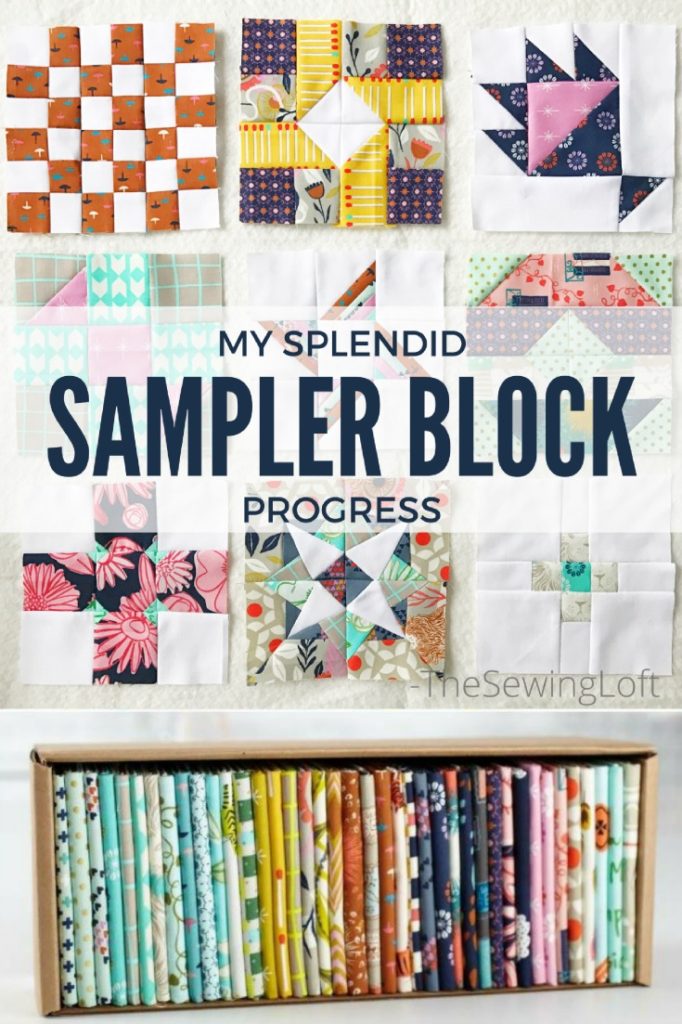 I got to block 2. Life got busy and my best intentions fell to the way side. Well, last week on Instagram I shared this photo and officially announced that I am hoping back on the Splendid Sampler Block Train and it is moving fast.

Over the last few days I've gone from 2 blocks to 27 blocks and they are looking amazing!
Splendid Sampler Block Update
My blocks were not made in order but I'm sharing anyway. Let's consider this a place for me to have accountability. Here is a list of my completed blocks.
Hearts a Flutter: Block 1
Wings: Block 2
Simple Simon: Block 5
Friends Around the Square: Block 8
Iowa: Block 10
Crocheted Thoughts: Block 11
Checkerboard: Block 12
Pieces of Friendship: Block 16
Linda's Gift: Block 18
Measure Twice, Cut Once: Block 19
Nature's Walk: Block 20
Sweet Candy: Block 21
Simple Surprises: Block 30
Selvage Saver: Block 33
Wishful Garden: Block 35
Twirl Time: Block 46
Whim: Block 48
The Traveler: Block 61
Rising Star: Block 64
Love: Block 73
Prism: Block 77
Jersey: Block 78
Inspirational Threads: Block 79
Heartstring Star: Block 80
Flow: Block 85
Shining Star: Block 87
Love is the Answer: Block 88
You can find the full list of Splendid Sampler Block patterns here and since they are only available for a limited time, I suggest that you pre order the book here.  Since I know so many of the block designers, I'm totally grabbing a copy and will try to get everyone to sign it. I'll consider it my "quilting" goal.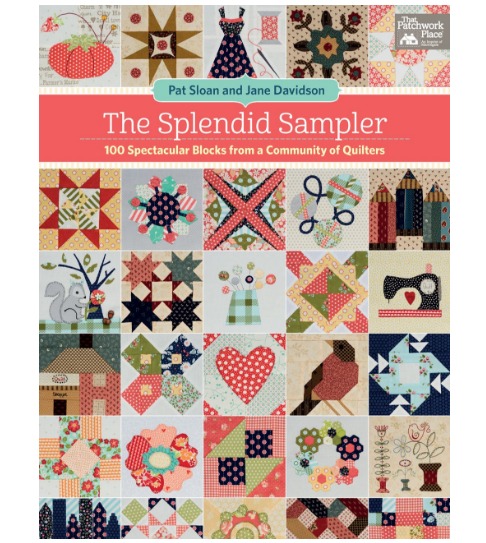 As of right now I only have 27 blocks made but each day I try to make at least one more. With each new block I add to the design wall, I become more inspired and excited to keep stitching. Most importantly, the thing to remember is that it's never too late to do something you love, even the Splendid Sampler Blocks!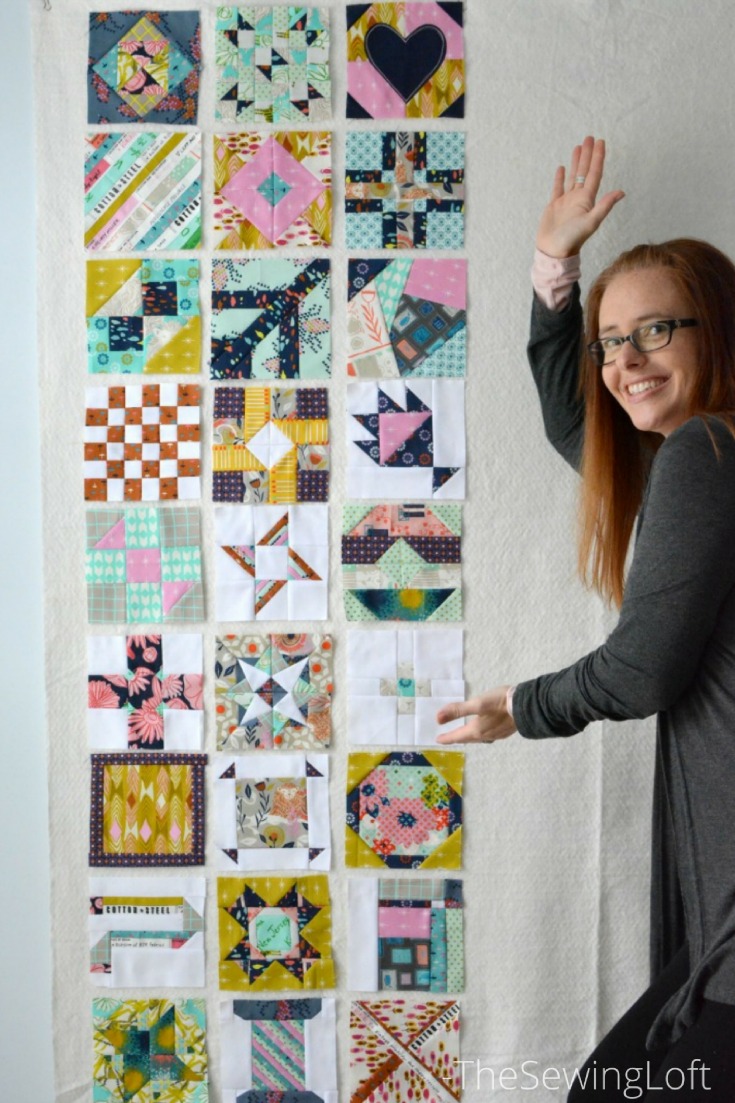 You can see all of my blocks and follow along with my progress on Instagram. Please be sure to tag me so that we can cheer each other on!!  Also, for anyone interested in making their own Splendid Sampler block set with Cotton & steel, my bundle box contained an assortment of 40 fat quarters and even though it is no longer available you can create your own set with any of these beauties.

Hello! Are you new here?

Do you want to learn more about sewing? If so, be sure to sign up for our newsletter HERE and never miss a stitch! Daily Sewing Tips, Everyday Projects and Fantastic Inspiration delivered straight to your mailbox!

Bonus– free download with newsletter sign up.

Feel free to connect with me on Facebook, Pinterest, or Instagram.  I look forward to getting to know you and stitching up a storm!