Sewing retreats are a wonderful way to rejuvenate, and inspire our minds and bodies. Not only do you get to learn new techniques in a new setting, but meeting new friends is always exciting! Whether you are looking for a short retreat close to home or an extended stay far away, 2017 is shaping up to have a little something special for everyone.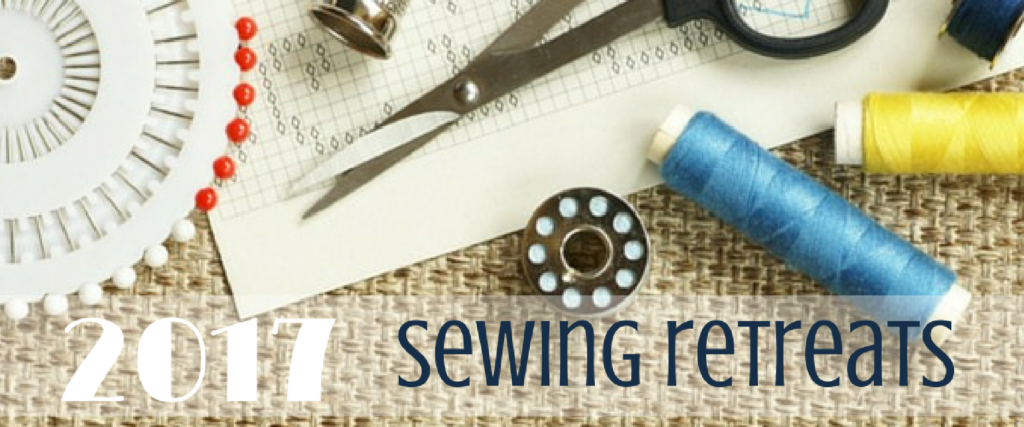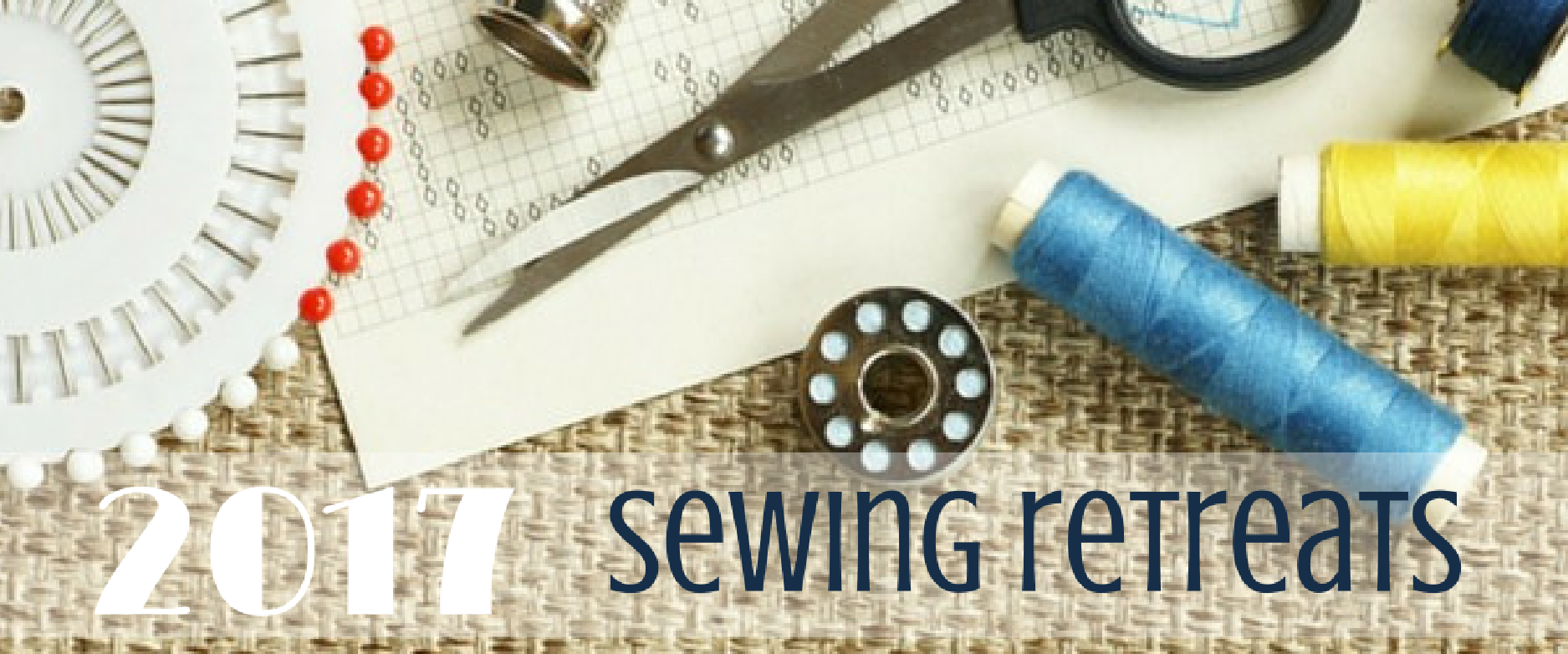 2017 Sewing Retreats
---
When: March 17th- 19, 2017
Where: Winston-Salem, NC
Description: Love chocolate? Then this one is for you! Grab a sewing buddy and head to the historic town of Winston-Salem for a 3 day getaway.  While there take Lee Monroe's Color Therapy & Color Wheel Workshop, enjoy chocolate tastings, and tour the Old Salem Museum.  $435 includes lodging, food and admissions to venues.
---
When: March 31- April 02, 2017
Where: Charlotte, NC
Description: It's a weekend full of crafting, sewing, socializing and fun! Cost is $420 and you'll be able to pay via PayPal/credit card or cashier's check. Tickets will be assigned via lottery.
---
Where/When: below
—Portland, OR ( Starting January 28, 2017)
—Seattle (Starting April 7, 2017 )
—Michigan (Starting April 21, 2017)
—Philadelphia, PA (Starting April 6, 2017)
—Hartford, CT (March 16, 2017)
Description: Take a sewing vacation with the year round workshops offered by the Palmer/Pletsch teaching team. They offer workshops for all sewing levels where you'll learn the easiest way to perform sewing tasks by experts with over 35 years of experience in the industry. If you live in the area or don't mind traveling, this might be the perfect choice for you if you're looking for a mini vacay where you can brush up on your sewing skills . Prices vary depending on the length of the workshop. $195- $850
---
When: April 20-23, 2017
Where: Nunnelly, TN
Description: The Stash Bash is a quilting and sewing retreat. $325 Includes meals Thursday dinner through Sunday breakfast in addition to accommodation in a bunk bed Thursday, Friday and Saturday nights.
---
When: TBA
Where: Virginia Beach, VA
Description: A traditional, modern, be creative, be yourself sewing retreat. Join a group of 50 stitchers for a weekend getaway by the sea.  Details for 2017 are still being finalized so be sure to join their mailing list if interested.
---
When: July 18th – 22nd, 2017

Where: Sioux City, Iowa
Description: Joi Mahon has put together a line up of amazing talent to keep you inspired to stretch your wings and learn a new skill. The event offers classes for everyone, including children. Be sure to visit the website for specific details.
---
When: May 4th-6th, 2017 & 

Where: Beaver Dam, WI
Description: Join Nancy Zieman and friends for a weekend filled with learning, sharing and of course, sewing! Visit the website to request further information.
---
Where: Sisters, OR

When: Workshops begin in January 2017 and extend throughout the year. Check the site for dates.
Description: The Stitchin' Post is celebrating 41 years in business. They are bringing a variety of instructors together for quilting workshops and retreats. Cost varies. $95-485
---
Where: Kalispel, MT and Somers, MT

When: Various Dates Starting January 23, 2017

Description: Judy Niemeyer offers quilting retreats at a private retreat center owned and operated by her daughter, Judel Niemeyer Buls, on the shores of Flathead Lake in Northwestern Montana. $1,425 (basic rate including room and food). Add-on upgrades are available.
---
Where: Various Destinations and Locations

When: Throughout the year

Description: Select a cruise or a land excursion in this fun getaway quilt retreat. Prices vary depending on package.
---
Where: Different cities throughout the USA

When: Events begin March 9th, 2o17

Description: Sewing. Quilting. Needle Arts. Original Sewing & Quilt Expo knows all about the care and feeding of your creative lives. The Expo is a place to find the latest and coolest techniques and products, and learn new skills with cutting-edge education. It's three days of classes and workshops, stage shows, runway fashion shows, how-to demos, incredible display galleries, fabulous shopping and more! Tickets are on sale approximately 12 weeks prior to the show event. Please refer to the website for further details.
---
Where: Nassau – Charlotte Amalie – Philipsburg, Labadee – Falmouth – Cozumel and more!

When: Cruises begin January 29th,  2017 

Description: Take a quilting, sewing, or crafting getaway when you book a Stitchin' Haven Quilt Cruise. Prices vary.
---
Where/When:  Denver, CO April 20-23, 2017 

Description: Sewtopia is all about bringing the online sewing community together. Enjoy comradery with fellow sewers while indulging yourself and focusing on fun sewing projects. Spring events are educational and fall events are more retreat style.
---
Where:  New Braunfels, TX
When:  Starting March 19, 2017
Description: Eat. Sew. Sleep. Repeat. Quilting Adventures provides students an opportunity to study in-depth with accomplished, award-winning and nationally known quilting instructors with a broad range of specialties. Comfortable accommodations, delicious food, the camaraderie of friends, and a heavy dose of Hill Country hospitality are all added bonuses to an in-depth quilting class with an instructor of your choice. Prices beginning at $850
---
Sew Many Places Quilting Tours and Cruises
Where:  Various Destinations
When:  Dates vary starting January 4, 2017
Description: Sew Many Places is a division of Craftours, which is the largest and most successful travel company for crafters in the world. With professional tour guides around the world in over sixty countries, master craft artisans who teach during our trips, and a team of professional tour escorts who personally look after our groups, you can be assured your experience will be one of the greatest you've ever as we combine both travel and crafts in one extraordinary experience.
---
Want to have your own? Grab a bunch of friends and book your very own private sewing retreat! Check out the Covered Bridge Inn. The charming Victorian style home is located on four beautifully, wooded acres outside of historic Weatherford, Texas. Talk about inspirational, the grounds are stunning! Jim & the crew take care of it all. From setting up your space, to preparing meals and snacks, they have you covered. The facilities can accommodate private parties ranging from 8 – 20 people.  This is on my bucket list. Maybe we need to plan something for the Scrappy Girls Club.  Either way, be sure to contact Jim at campbellscbi@aol.com and let him know that I sent you!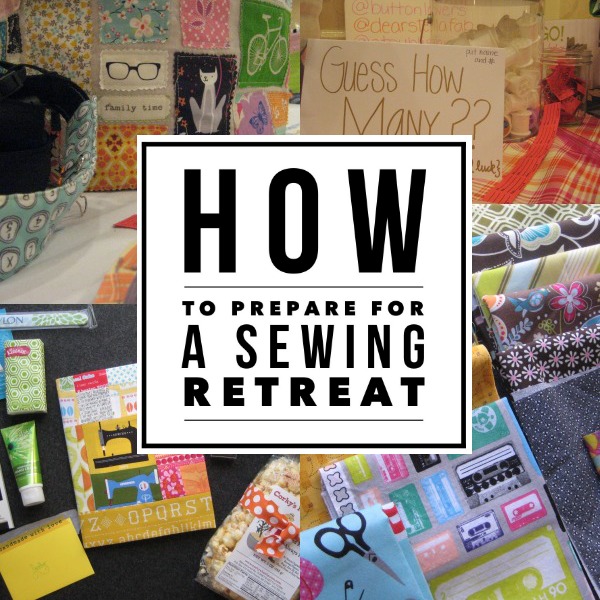 All of these retreats look like fun. Once you have experienced your first retreat you will want to pick a new one every year. That being said, if you have never been to a sewing retreat before the experience can be a little overwhelming. Learn Preparing for a Sewing Retreat and look like a seasoned pro.

Hello! Are you new here?

Do you want to learn more about sewing? If so, be sure to sign up for our newsletter HERE and never miss a stitch! Daily Sewing Tips, Everyday Projects and Fantastic Inspiration delivered straight to your mailbox!

Bonus– free download with newsletter sign up.

Feel free to connect with me on Facebook, Pinterest, or Instagram.  I look forward to getting to know you and stitching up a storm!