Have you ever wished you had the ability to have multiple thread colors on deck and ready when you are while sewing? Well, thanks to this handy sewing accessory called the spool stand, you can make that happen.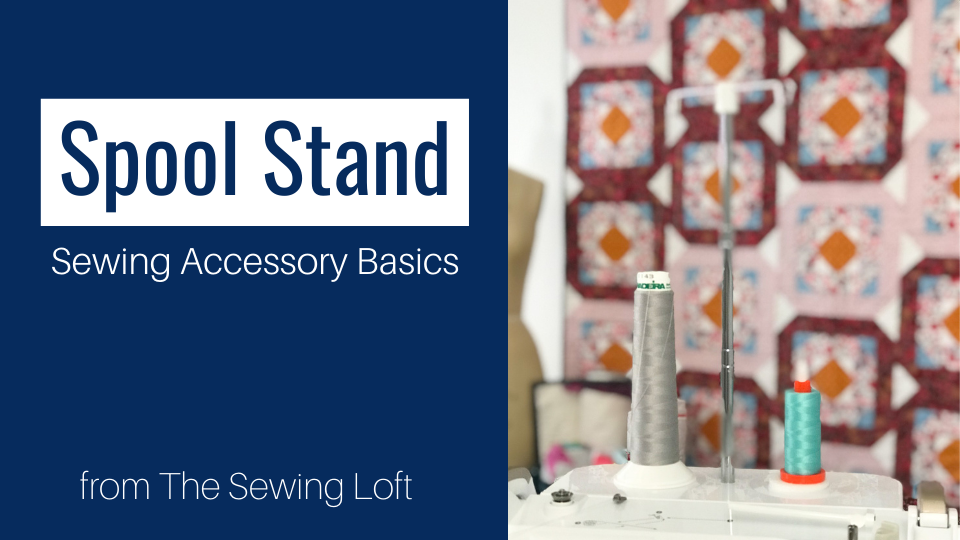 This handy sewing machine accessory was designed to allow the use of larger thread spools on your standard machine and has the space for multiple spools.
Like the name suggest, the spool stand is a simple stand that provides a platform for your thread. On my Baby Lock Altair, the stand clips and locks directly into place at the top of the machine.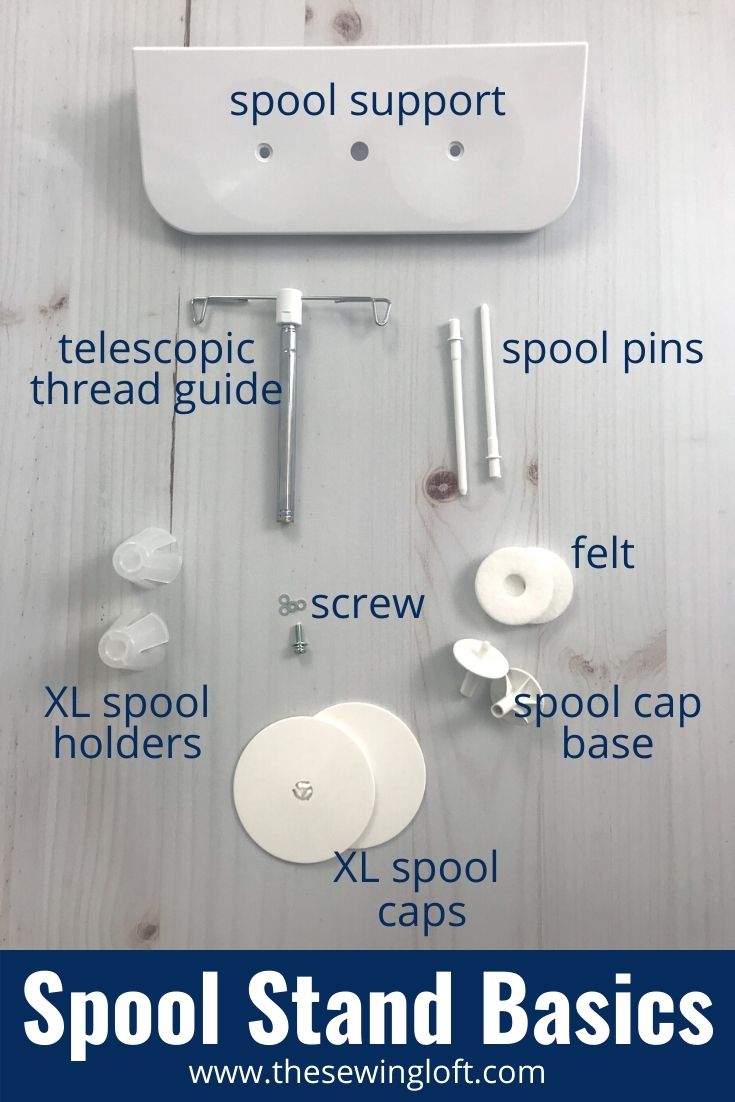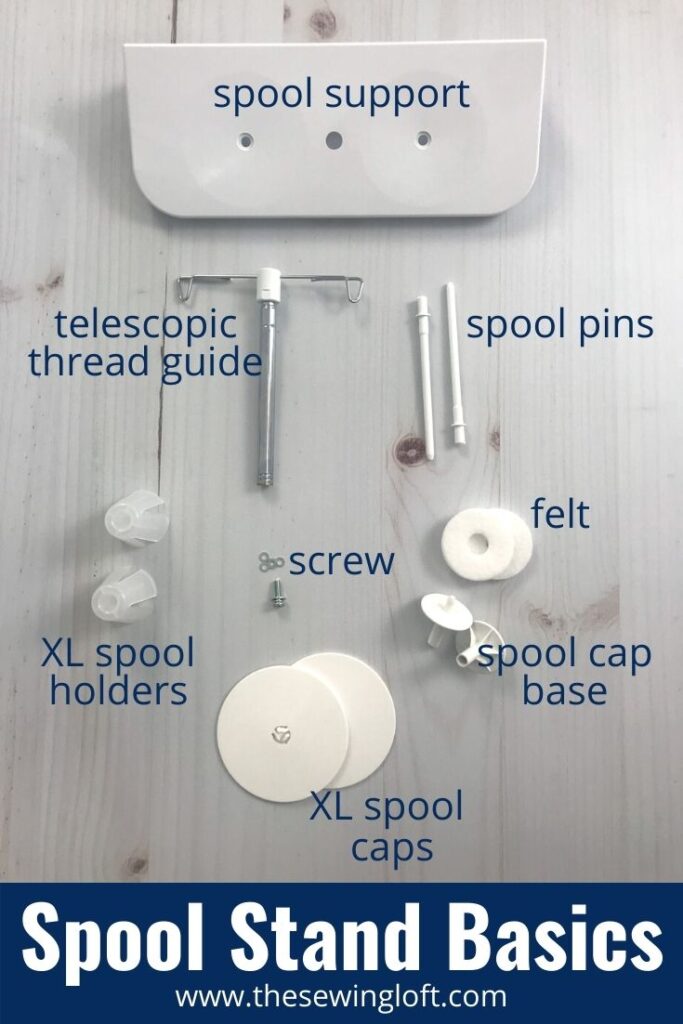 Assembling and attaching the spool stand is very straight forward. After attaching just a few pieces, you are ready to install it on your machine. I do suggest using a small screwdriver to help tighten things in place.
Spool Stand Accessory
Now, if you are wondering what this little gadget is going to cost, I've got a nice surprise for you, it's included with the Baby Lock Altair, Destiny, & the Solaris. If sewing on an alternative brand, be sure to check your sewing manual.
That's right, the spool stand is considered a standard accessory on many machines. Now if this handy accessory did not come standard issue with your machine, have no fear, I have you covered! Be sure to read to the end and discover where you can pick up a spool stand for your machine.
What's included:
Telescopic thread guide
Spool support
Spool pins (2)
Screw & washers
XL spool caps (2)
Spool holders (2)
Spool cap base (2)
Spool felt (2)
Ring (4)
In addition to the photos, I've put together a quick video showing you step by step how to assemble and install your spool holder. This should help get you up and running in a flash.
It goes without saying that our time at the machine is beyond precious and we all wish we had more of it. That's why I am sharing more details about the Spool Stand.
Having this stand in place on your machine will allow you to take full advantage of larger size thread spools, including those used on your serger. As a result, you can make the most of your thread collection and avoid duplications in color.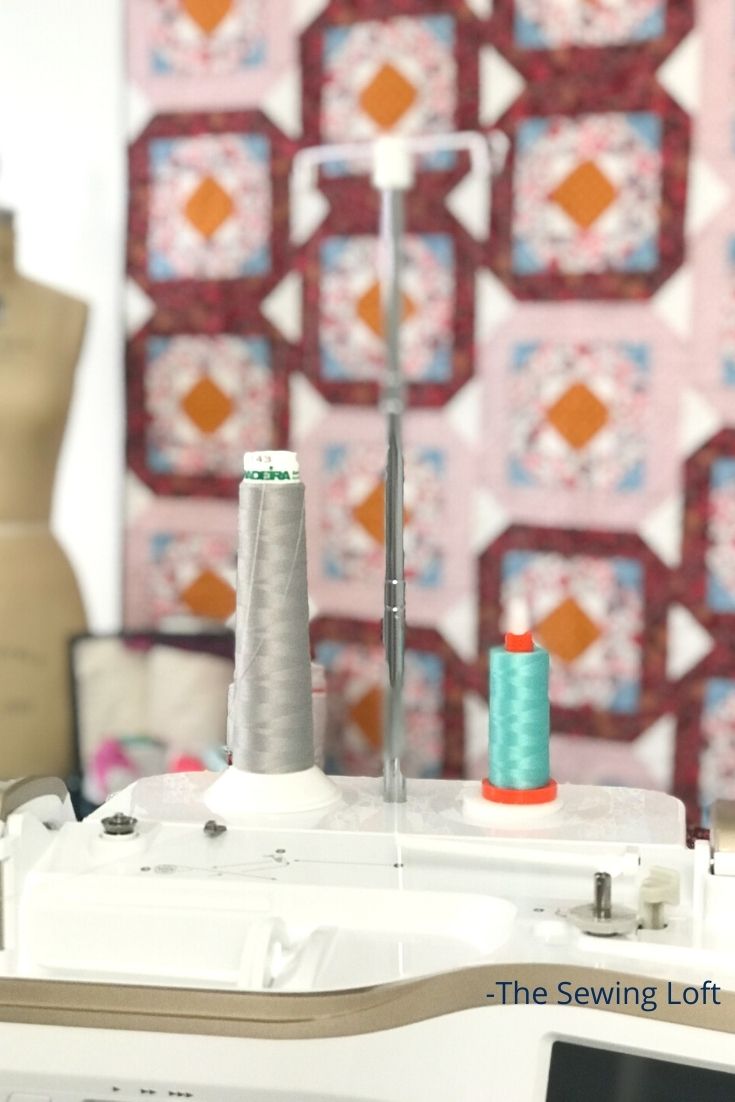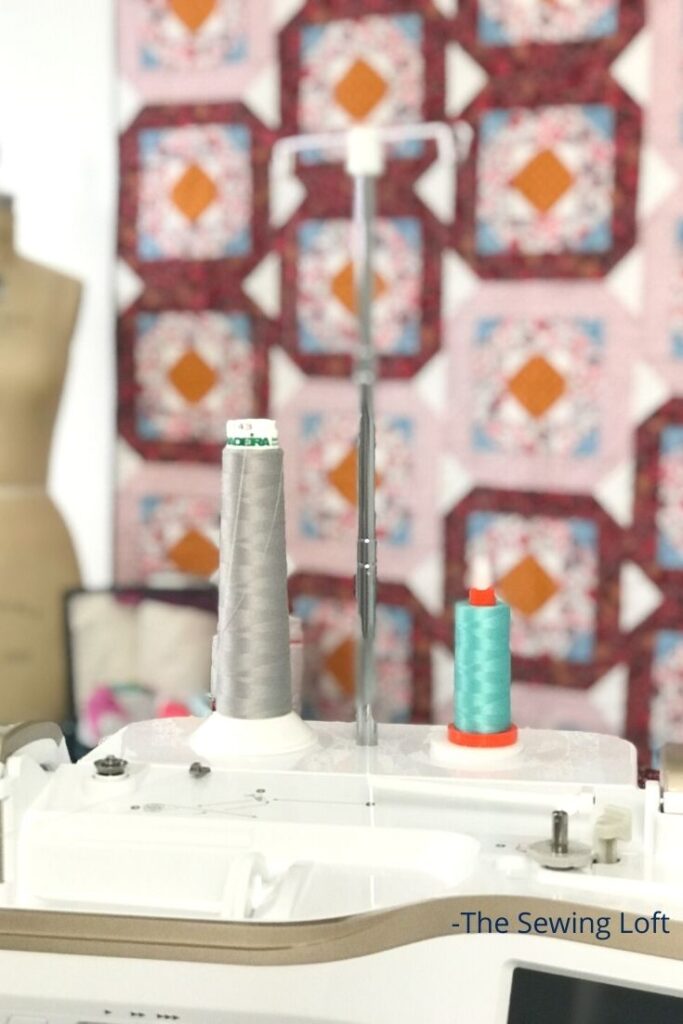 Another great advantage of having the spool stand in place is the ability to easily switch colors within a project. Having your favorite colors ready when you are will help you make the most of your time and avoid delays needed to locate that special color. This allows you the ability to use your larger spools, tangle-free, and provides the ability to have several thread colors pre-loaded at the ready.
Since this sewing accessory is not included with every level of Baby Lock machines, I wanted to provide some options. For those of you that own an Aventura II, Flourish II, Soprano, Lyric, and Brilliant, the BLMAC-ST is the compatible spool stand that will fit your machine perfectly.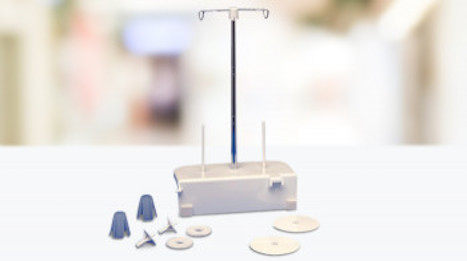 If you have an Aria, Crescendo, or Pathfinder, the BLMA-ST is the thread stand for you. And my friends that have retired Baby Lock models like the Ellegante and the Symphony, you will want to get the BLG-STS – 2 spool sewing & embroidery thread stand at your local retailer.

Now, if you are sewing on another brand, no worries, you can purchase the after-market version at your local quilt shop or here on-line. I know that whatever brand machine you are stitching on, this handy accessory will help you make the most of your time and provide peace of mind when stitching those monster projects.