The grass is starting to green, the trees are starting to bloom and the flowers are starting to emerge in my yard. This tells me that this week's design is perfectly timed. Allow me to introduce the Spring Tulips quilt block.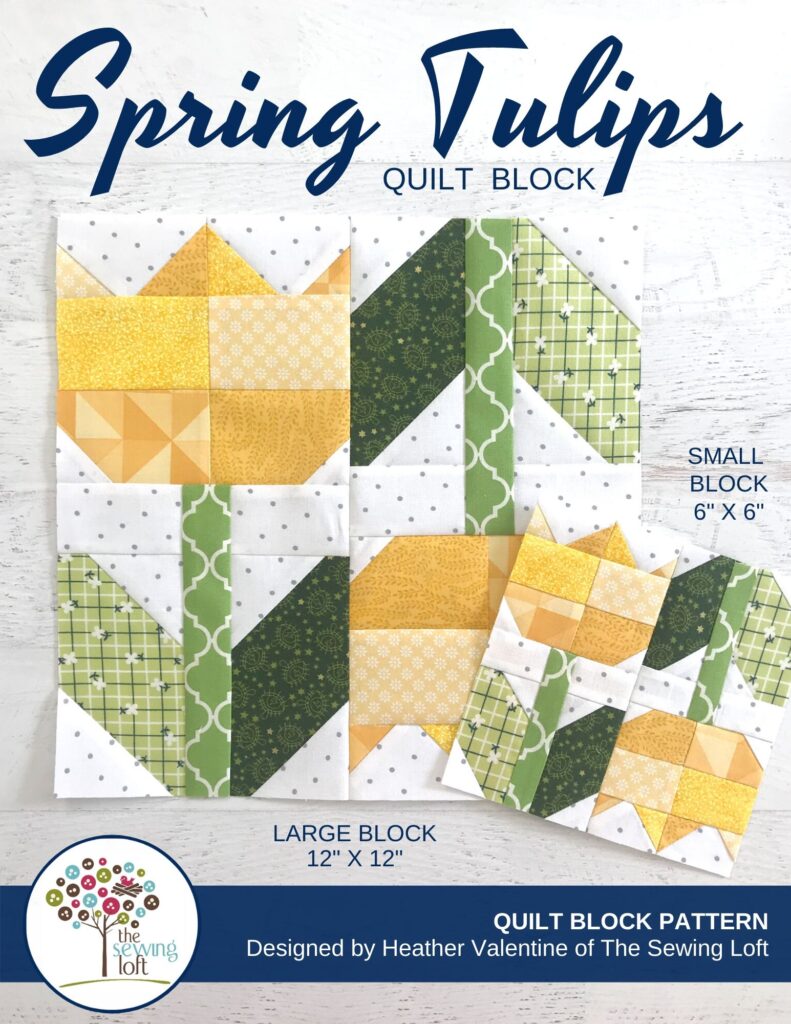 Tulips have always been one of my go-to flowers. There is something about them that says I'm a rock star but in a casual way. I love to buy them in bunches on a solid color to give as gifts.
Spring Tulips Quilt Details:
The finished spring tulips block is available in two different sizes that measure:
6″ x 6″ (15.2 x 15.2 cm)
12″ x 12″ (33 x 33 cm)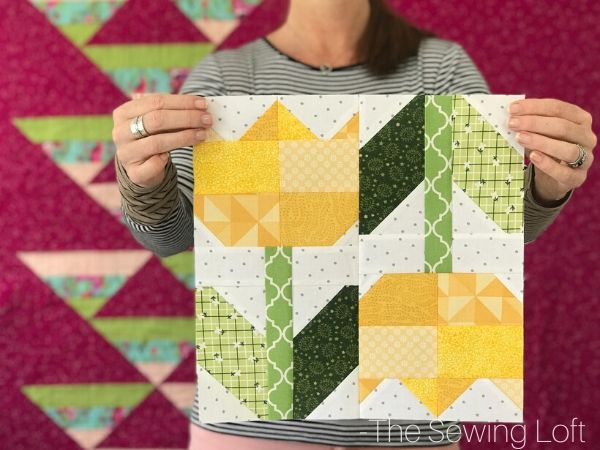 To say that visiting a tulip farm when the season is in full bloom is on my bucket list would be an understatement. Something about seeing those fields full of color would be so inspiring!
Materials & Tool Supply List:
Assorted Scraps: Yellows, Greens, and Background Prints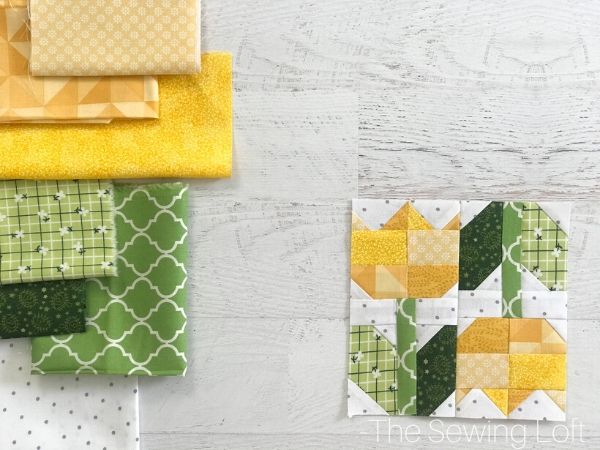 Pulling fabrics for this block was beyond fun! I love the happy look the yellow brings to the block, almost like sunshine.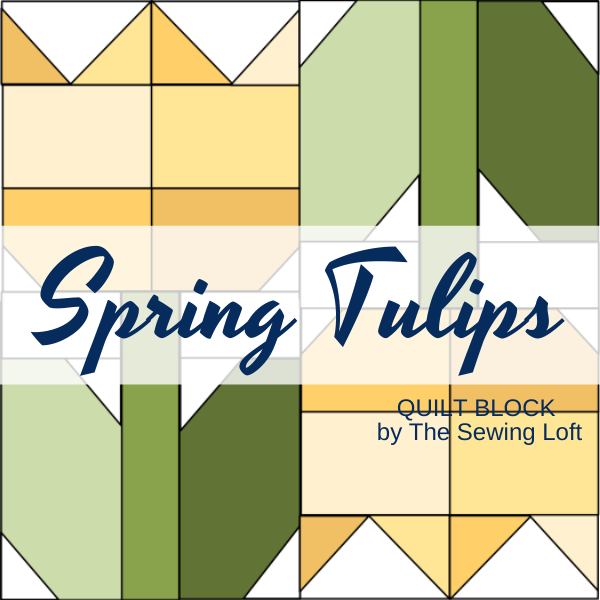 The Spring Tulips quilt pattern is available for free until April 9, 2020, after that it will be available for purchase in the shop. Just click the button below, add the pattern to your cart and follow the prompts for check out.
This block can really be made in any color story you can dream up and I can't wait to see. Please be sure to share a few pictures of your finished blocks using the hashtags #Blocks2Quilt and #TheSewingLoft when posting so we can all see.
Pinnable Spring Tulips Quilt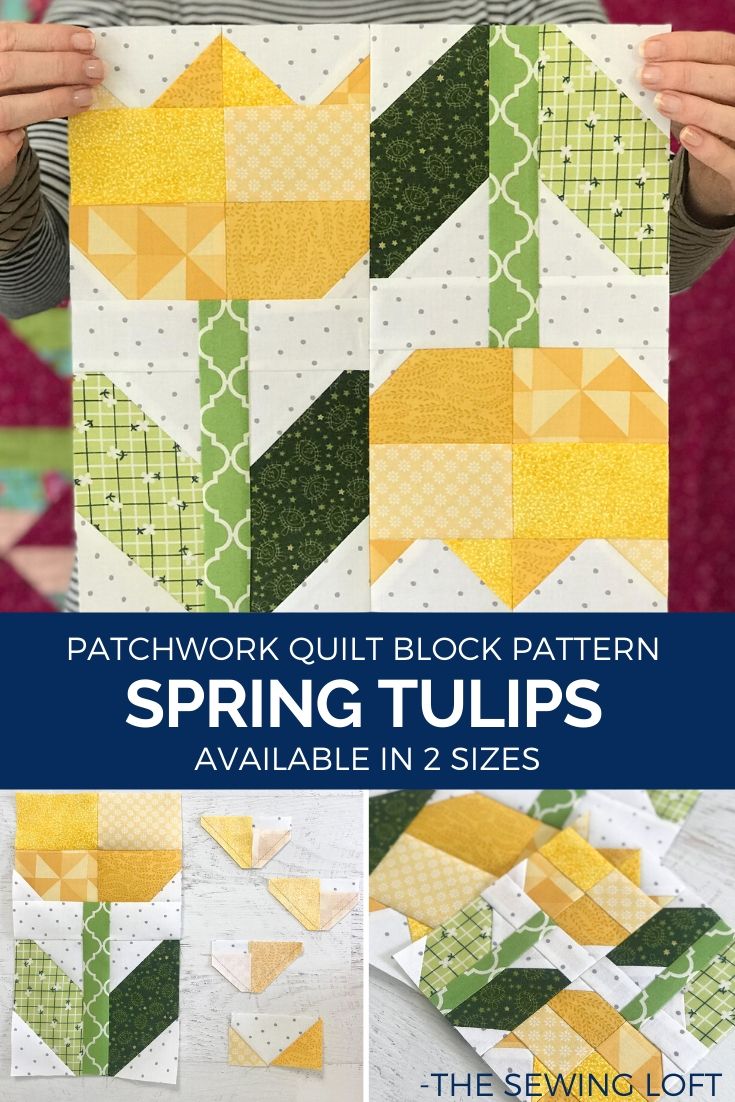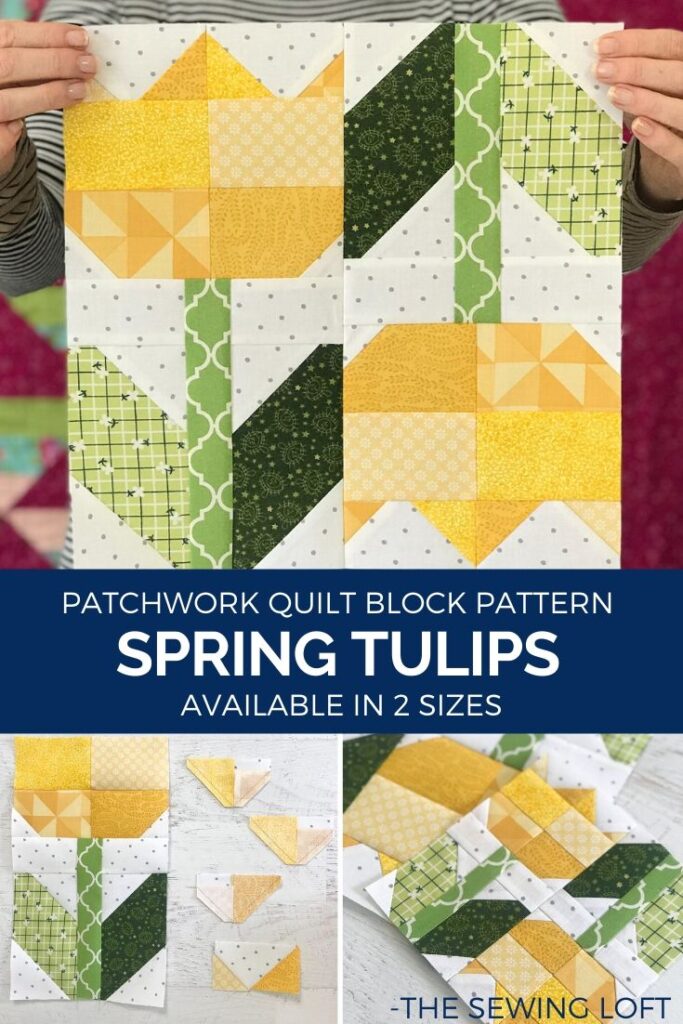 Now, if you love the Spring Tulips quilt block, be sure to check out my Zinnia Flowers quilt block. It is perfect for scraps and even has a free table runner layout waiting for you to stitch up!