It's no secret that Sunflowers are my fave! So, when an audience member reached out asking if I would include one in the series, my answer was an instant YES! Let's take a look at this weeks design, the Sunflower Quilt Block.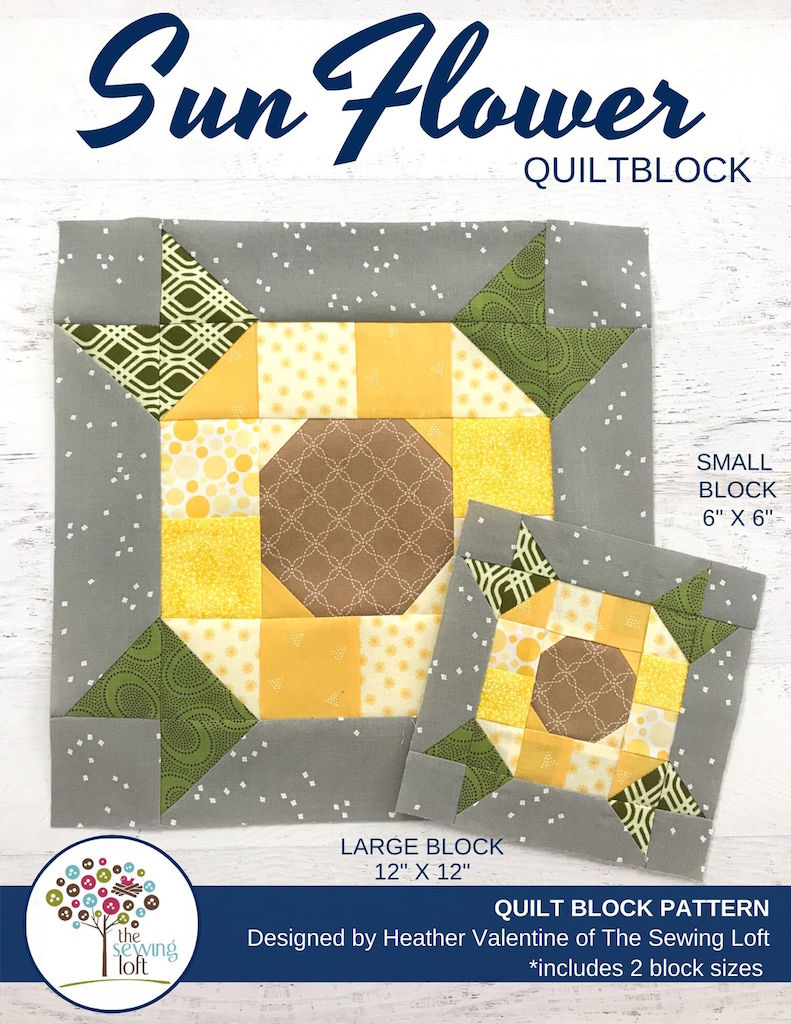 There is something about Sunflowers that instantly draws in you but in a totally casual way. They are by far, my go-to flower! I buy them in bunches and share them with friends instead of other more popular flowers.
When the girls were young, hubby and I would take them sunflower picking and it was amazing to see these flowers tower over them.
A few years ago, a local farmer planted a field of sunflowers and we passed by it just at the right time. My youngest even let me take a few photos. It was amazing!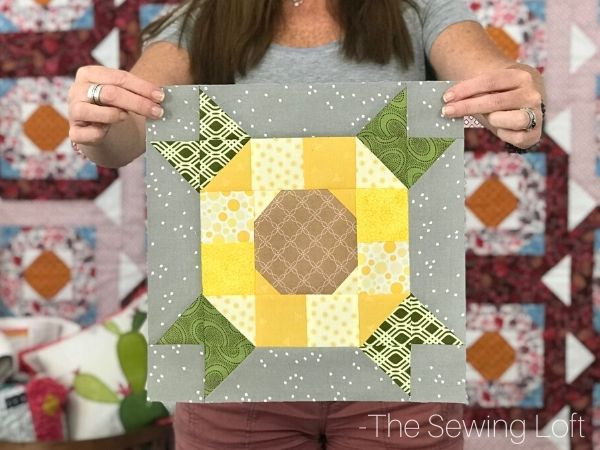 Sunflower Quilt Block Details
The Sunflower Quilt Block is available to download in two finished sizes.
6″ x 6″ (15.2 x 15.2 cm)
12″ x 12″ (33 x 33 cm)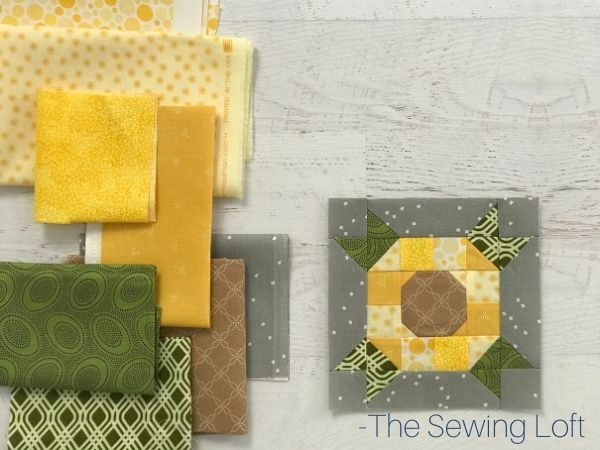 Materials & Supplies:
Assorted Scraps: Yellow, Green, Brown and Gray Prints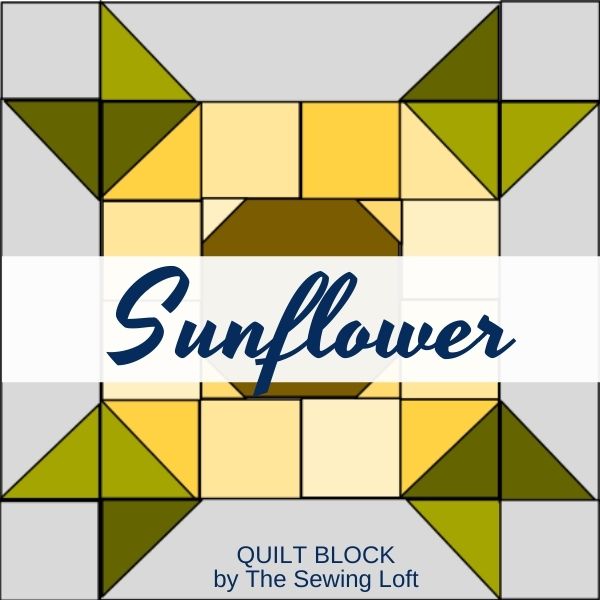 This block is super easy to make but the 6″ block does have a few smaller pieces. To help keep you on track, I put together a quick assembly video.
The Sunflower quilt pattern is available for free until September 3, 2020, after that it will be available for purchase in the shop. Just click the button below, add the pattern to your cart and follow the prompts for check out.
PIN THIS BLOCK
This block is one of "those" blocks that you will want to make over and over again. So, don't forget to PIN THIS to your favorite quilting board on Pinterest. This way, you can look through your pins for inspiration and remember patterns you already on hand!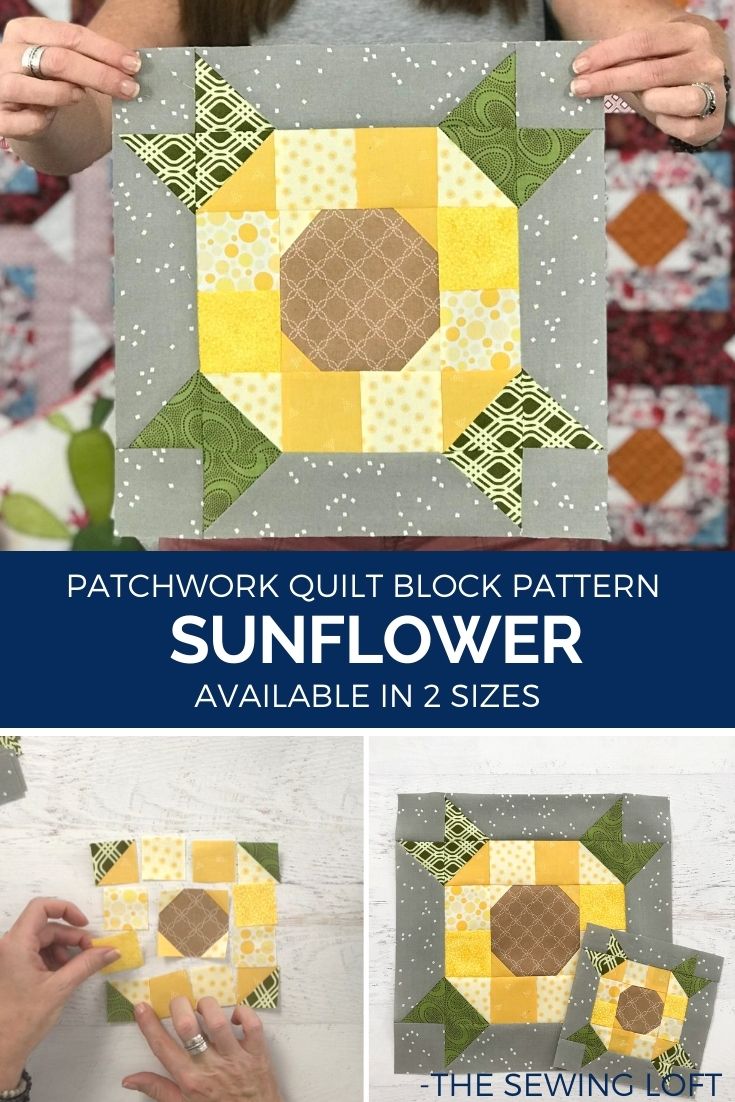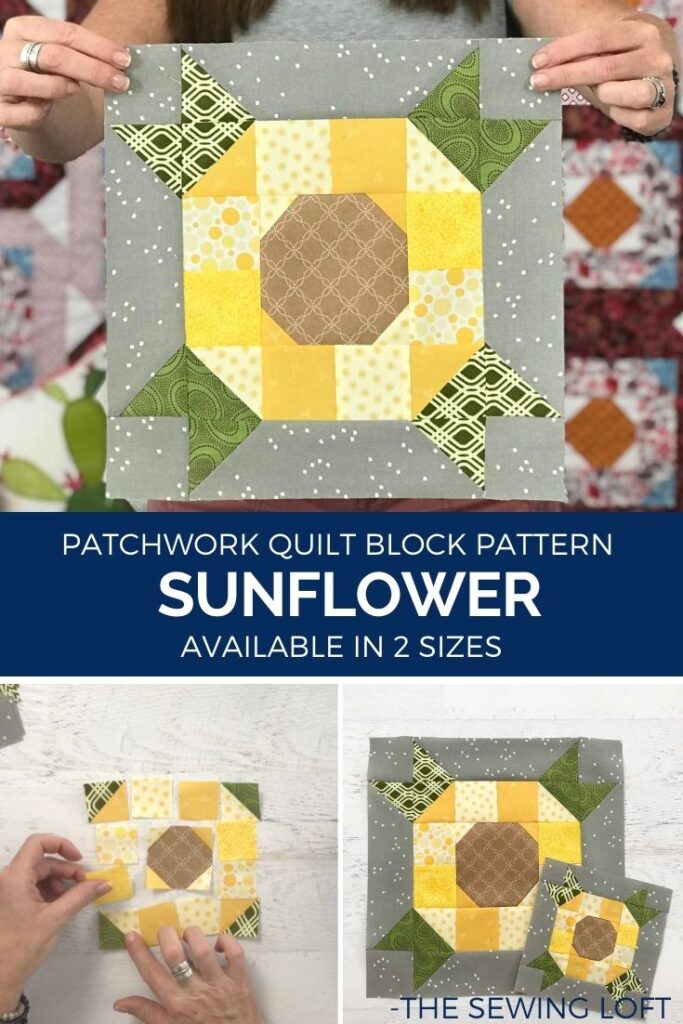 For those quilt lovers just finding me now, be sure to check out the rest of my Blocks 2 Quilt series here. And if you decided that you love what you see, you can click here to access all of the Blocks 2 Quilt blocks.