This week I'm bringing back an old favorite of mine and adding it to my Blocks 2 Quilt series. The Diamond Sky quilt block made its debut in the Starry Night quilt along back in 2016.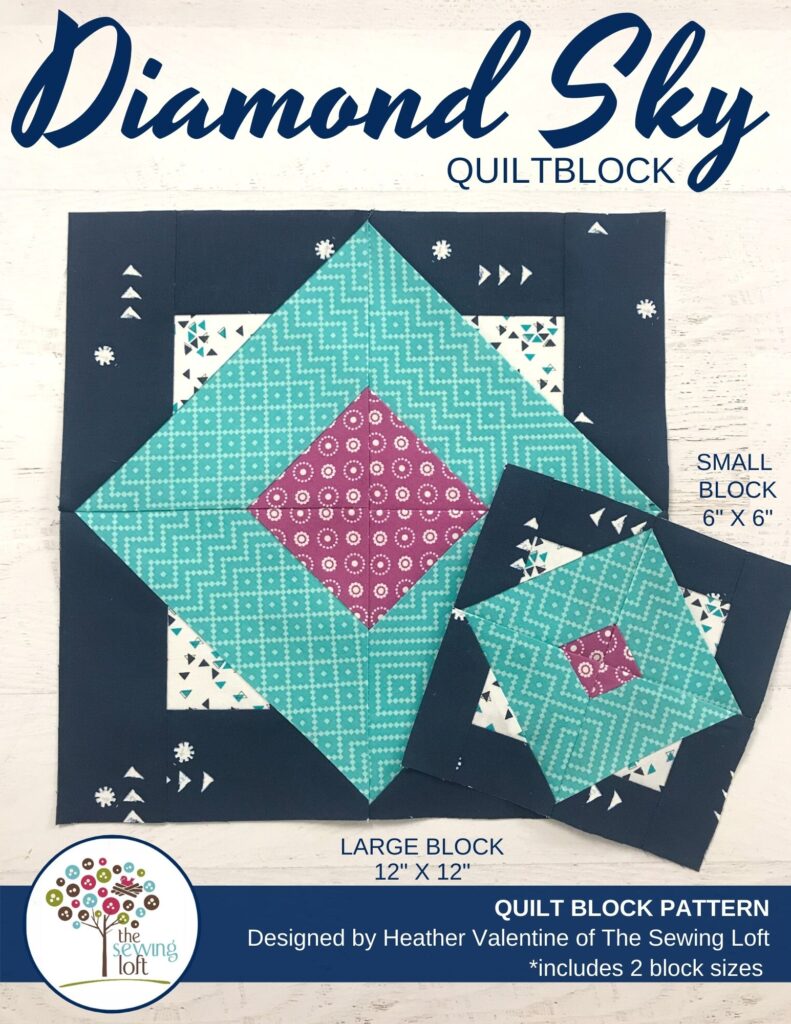 This block was always my favorite of the quilt along. I had dreams of making them in batches for a complete quilt top.
Diamond Sky Quilt Block
The Diamond Sky quilt block is available in two finished sizes that measure:
6″ x 6″ (15.2 x 15.2 cm)
12″ x 12″ (33 x 33 cm)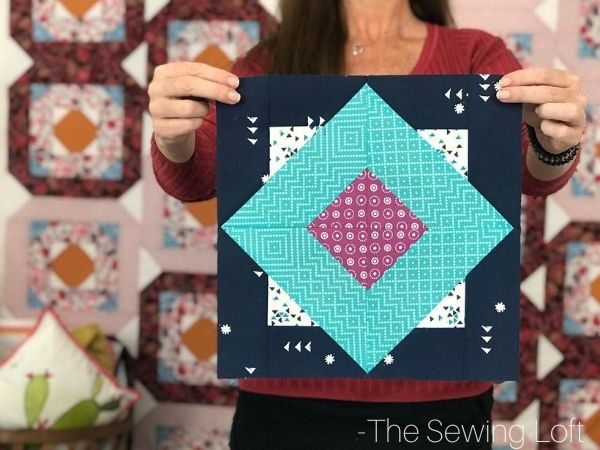 Materials & Supplies:
Assorted Scraps: Navy, Turquoise, Purple and White Prints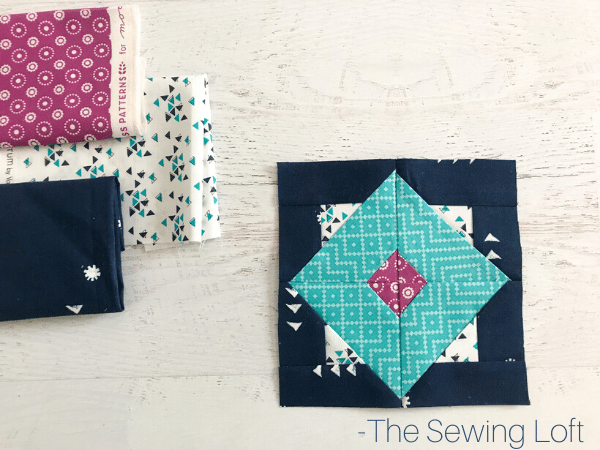 To keep things simple and avoid cutting funky angles, I worked out the math for a simple patchwork construction. To help with assembly, I made this quick video.
This simple block requires no special tools or templates, and is quick to make. One look at my assembly video above and you can see that it is perfect for every skill level.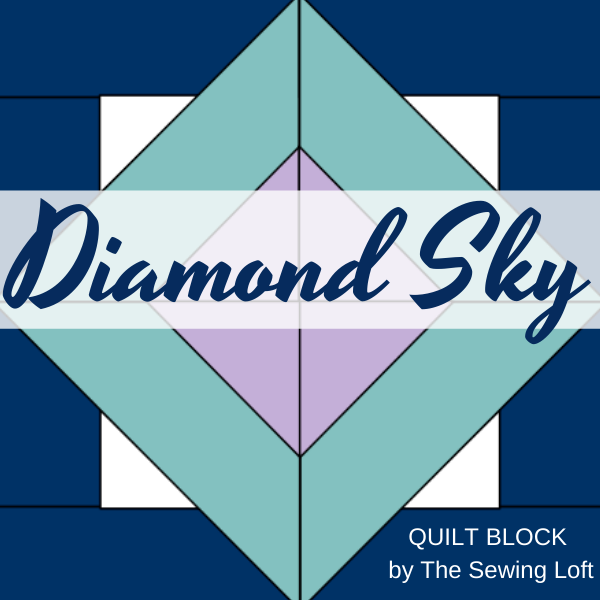 The Diamond Sky quilt pattern is available for free until August 20, 2020, after that it will be available for purchase in the shop. Just click the button below, add the pattern to your cart and follow the prompts for check out.
For those of you wondering, I made the block in completely different colors for the Starry Night quilt along. You can see it and find more details here.
PIN THIS BLOCK
Since this series was designed to help build your block library, I encourage you to PIN THIS to your favorite quilting board on Pinterest. This way, you can look through your pins for inspiration and remember patterns you already on hand!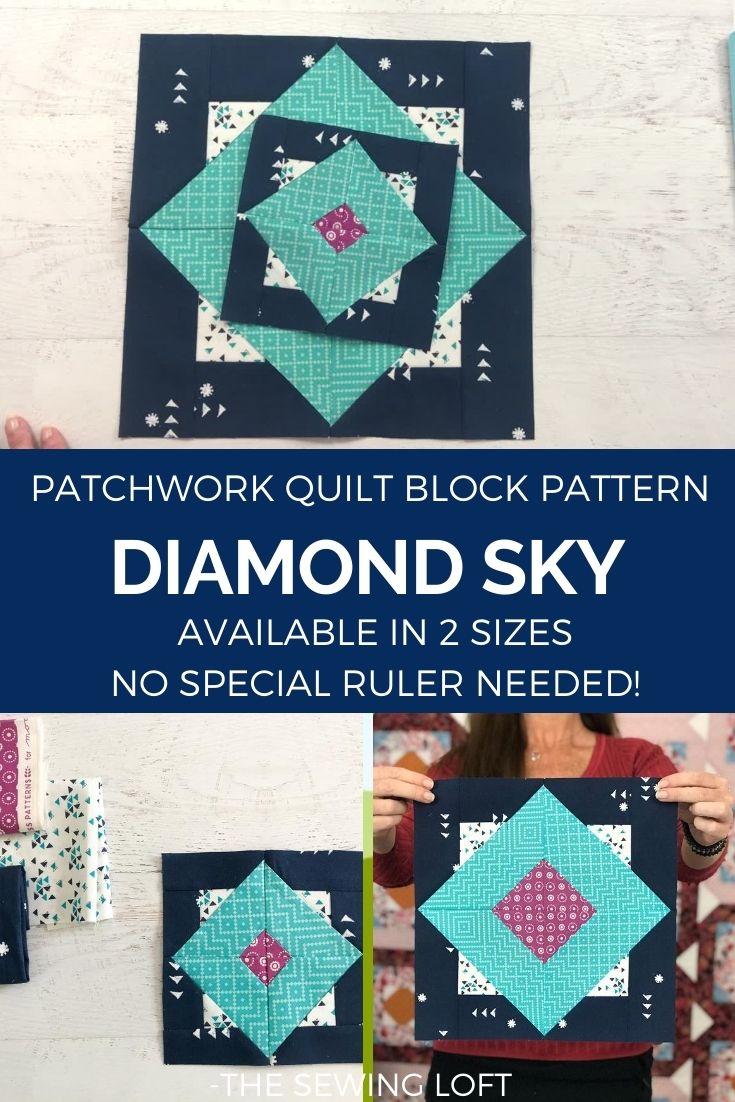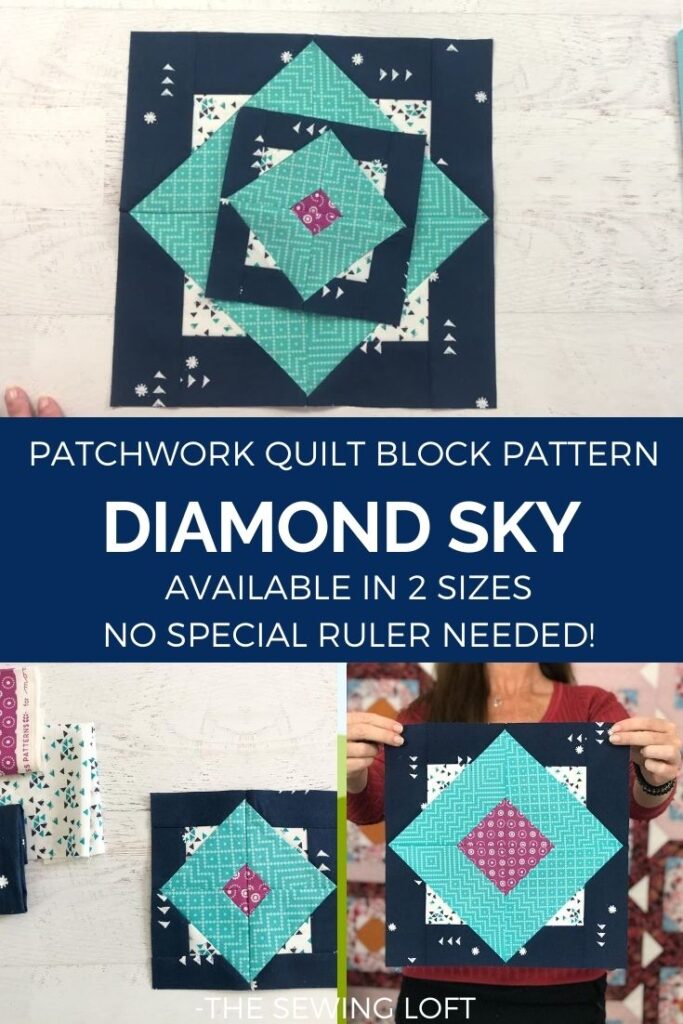 For those quilt lovers just finding me now, be sure to check out the rest of my Blocks 2 Quilt series here. And if you decided that you love what you see, you can click here to access all of the Blocks 2 Quilt blocks.