No matter how big or small, I believe in the famous line that Dorothy repeated in the Wizard of Oz; There's no place like home. That's why I think it's only fitting to include a Tiny House quilt block in the line up.
"There is no place like home."
― L. Frank Baum, The Wonderful Wizard of Oz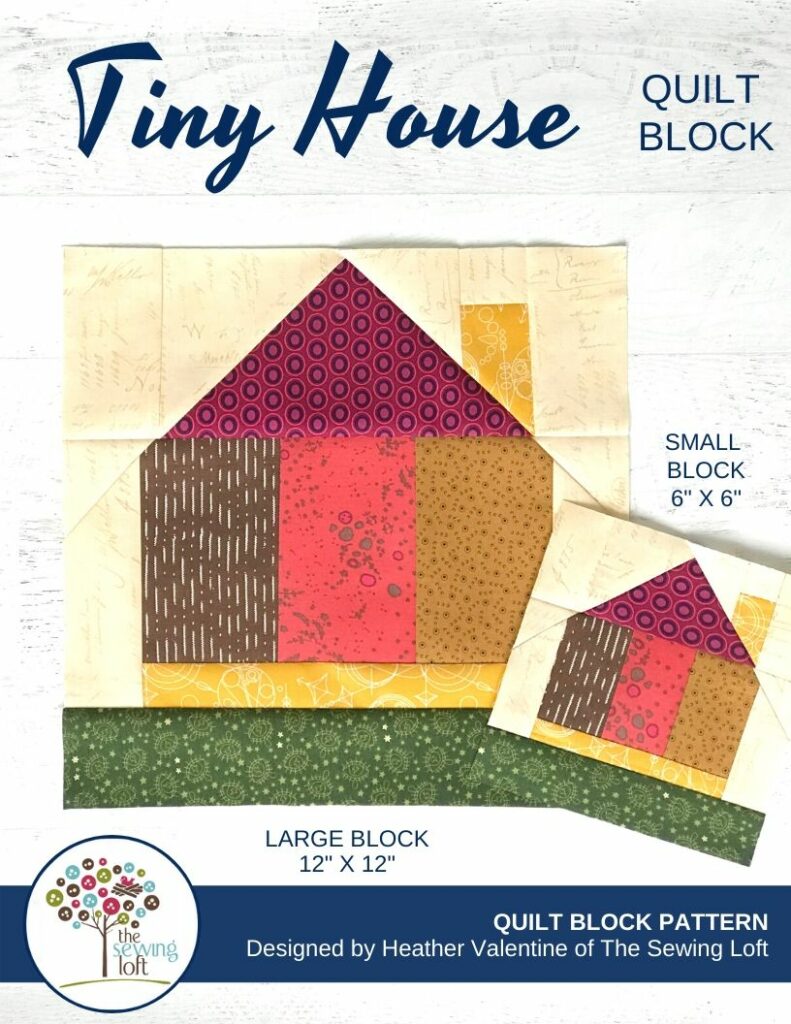 Growing up Mom always reminded me that no matter how big or small our space was the special ingredient that made it a "home" was being with the people love and making memories together.
Honestly, I never really grasp the importance of this sentiment until I became older. I guess I always focused on space as a child instead of the feeling it gave me. But now, I know it's all about feelings. I distinctly remember the feelings each time our space was filled with the laughter of family and friends. You know what I'm talking about, that warm feeling of joy that washes over everything and provides a glow of happiness in the people around you, that to me is home!
Don't get me wrong, there are always moments of storm clouds but each of these moments makes the feeling of home so much stronger and keeps everyone connected. So no matter what size or location on the map your home is I say, make the most of it and invite everyone!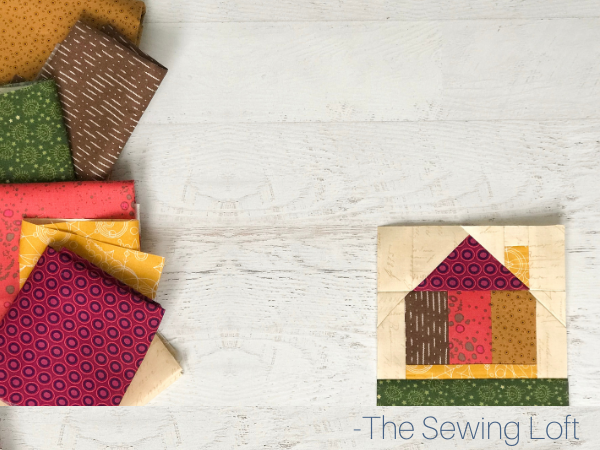 Because let's face it, home is where your heart is!
Tiny House Quilt Block Details
The Tiny House quilt block is available in 2 different finished sizes.
6″ x 6″ (15.2 x 15.2 cm)
12″ x 12″ (33 x 33 cm)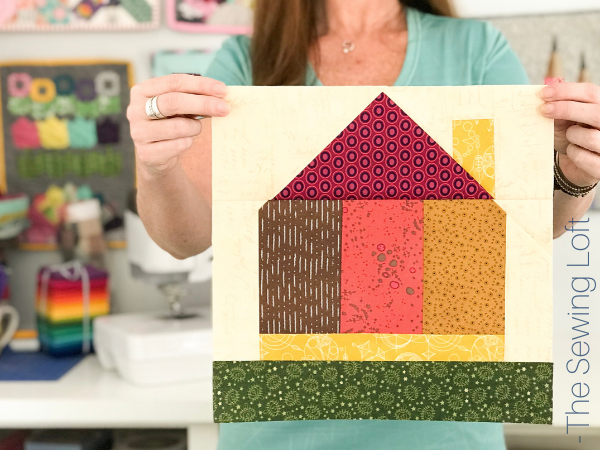 Materials & Tool Supply List:
Assorted Scraps: Tonal Browns, Yellow, Green & Background Prints
The Tiny House block design features simple patchwork, flying geese construction and showcases the importance of nesting seams. This block is perfect for showing off a few of your favorite fabrics.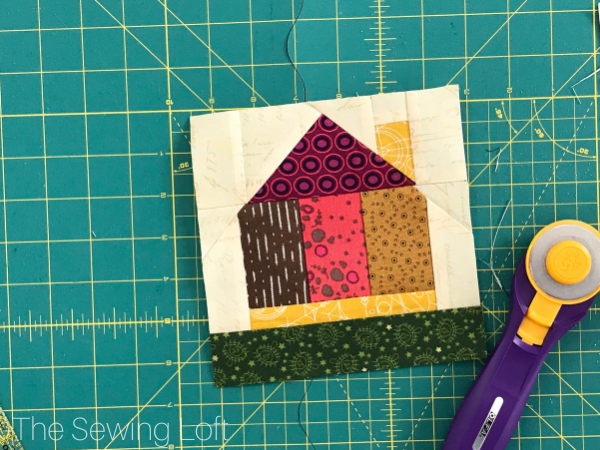 Since the roofline and chimney detail can be intimidating for anyone just starting out, I put together a quick video with easy tips.
One of my favorite aspects of this block is the band along the bottom. This is the perfect place to add a personalized touch. Consider adding some embroidery to this area. I think a name or date in this space is perfect for creating that special gift.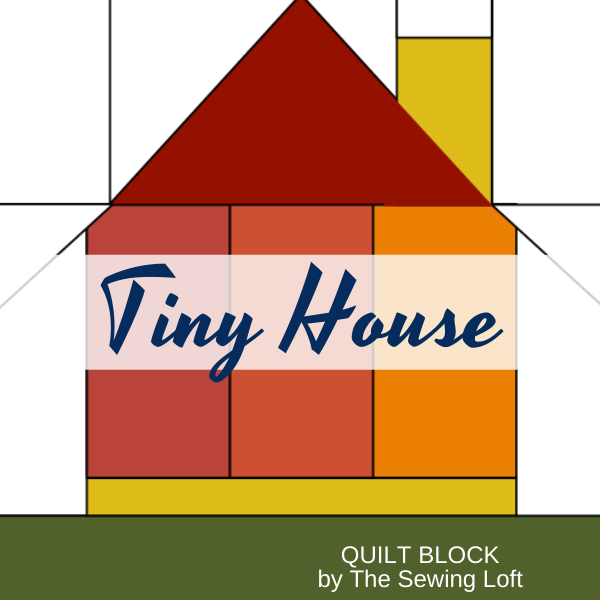 This week you can add the Tiny House quilt block pattern to your library for free after that it will be available for sale in the shop.
The more I look at the tiny house quilt block, the am I falling in love. I'm pretty sure there are a few more blocks in my near future and need to create a fun quilt design to compliment the block.
Be sure to pin this block to your favorite quilting board on Pinterest. This way, you can look through your inspiration and remember you already have the pattern in your library!
Pinnable Tiny House Quilt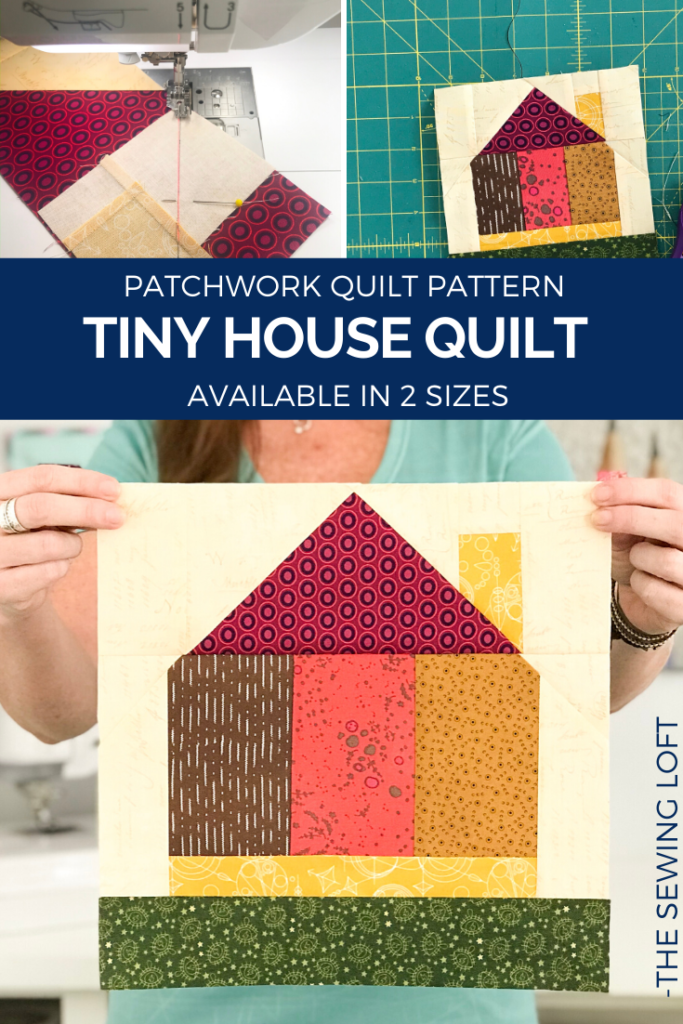 Looking for even more quilting fun? Be sure to sign up for the Blocks 2 Quilt newsletter and never miss a block again and click here to see all of the blocks previously shared.

Hello! Are you new here?

Looking to learn more about quilting & sewing?
Be sure to sign up for our newsletter HERE and never miss a stitch! Daily Sewing Tips, Everyday Projects and Fantastic Inspiration delivered straight to your mailbox!

Bonus– free download with newsletter sign up.

Feel free to connect with me on Facebook, Pinterest, or Instagram. I look forward to getting to know you and stitching up a storm!