This time of year, we think of gathering together around the table with family and friends for that oh so special Turkey dinner. To celebrate, I'm adding a new quilt block to the Blocks 2 Quilt series, the Turkey Trot quilt block.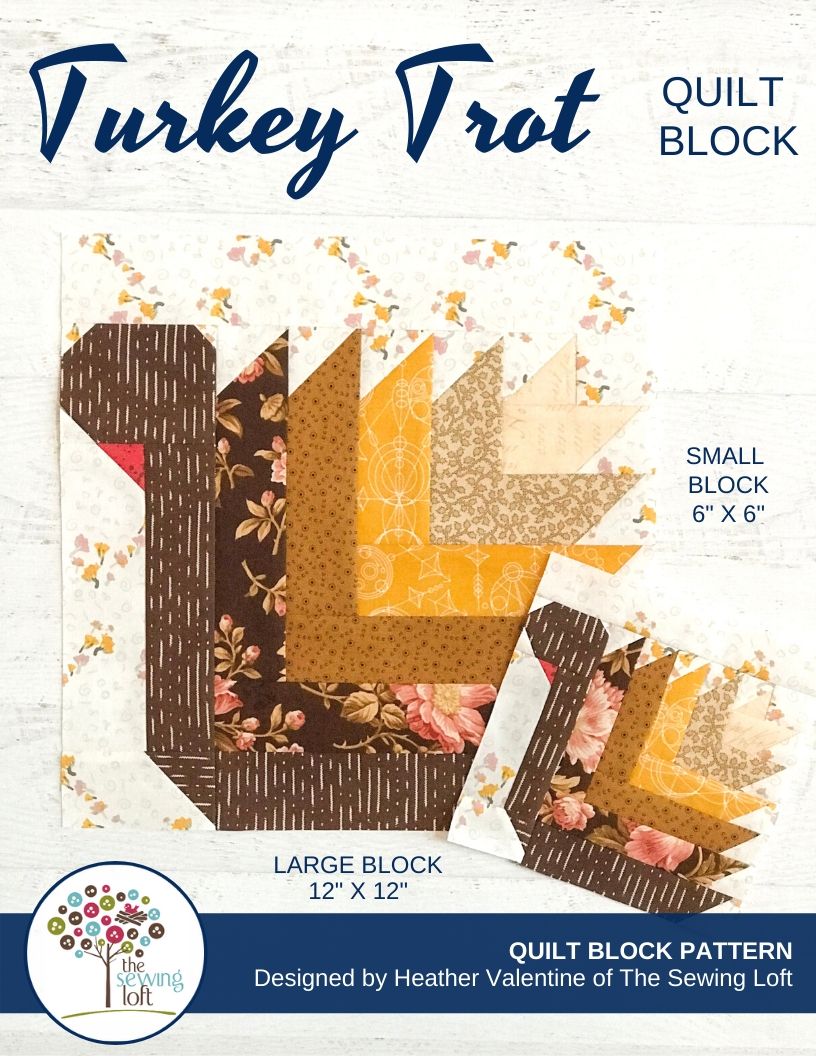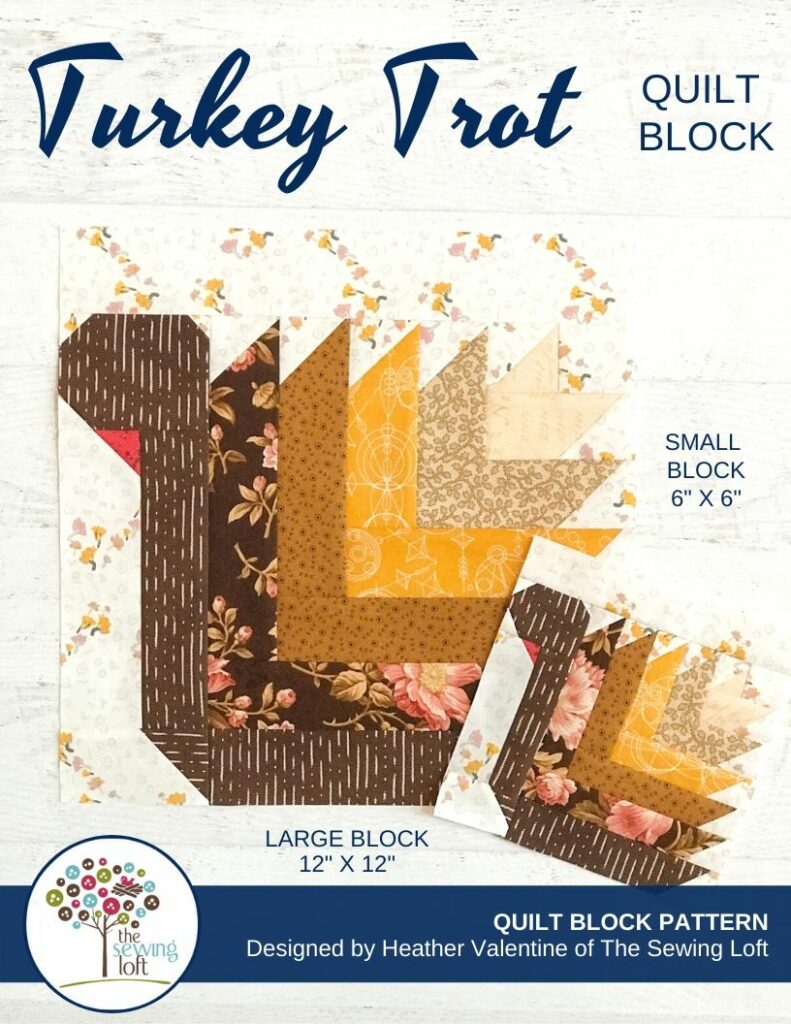 Since moving to North Carolina from New Jersey, Thanksgiving has really changed for my family. Due to distance, we see less of our extended family and instead, open our doors to more friends. This year, our oldest is bringing home a few extra friends from college that can't make the journey home to their family.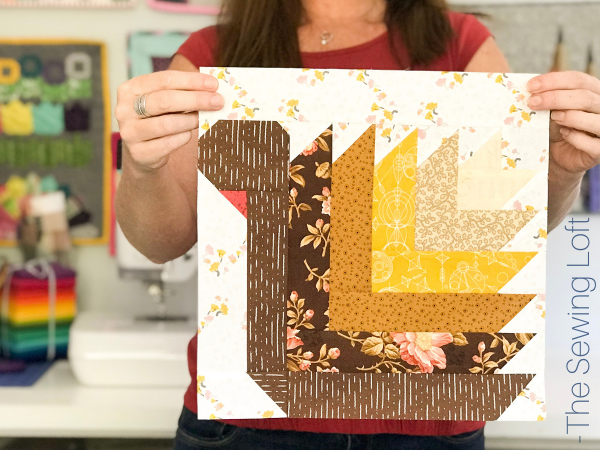 No matter who comes through our doors and sits at our table, the goal is for them to feel welcome and share a few of our traditions. Luckily, the boys make a wonderful welcoming committee!
Turkey Trot Quilt Block Details
The Turkey Trot quilt block is available in 2 different finished sizes.
6″ x 6″ (15.2 x 15.2 cm)
12″ x 12″ (33 x 33 cm)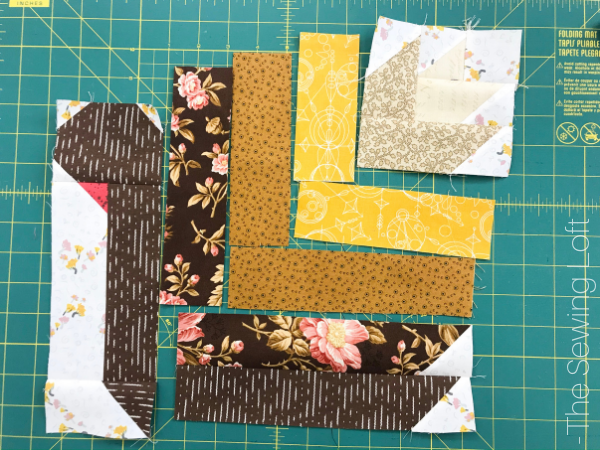 Materials & Tool Supply List:
Assorted Scraps: Tonal Browns, Red, & Background Prints
The Turkey Trot block design features aspects from the traditional log cabin quilt blocks of yesteryear. This technique makes the simple construction appear intricate.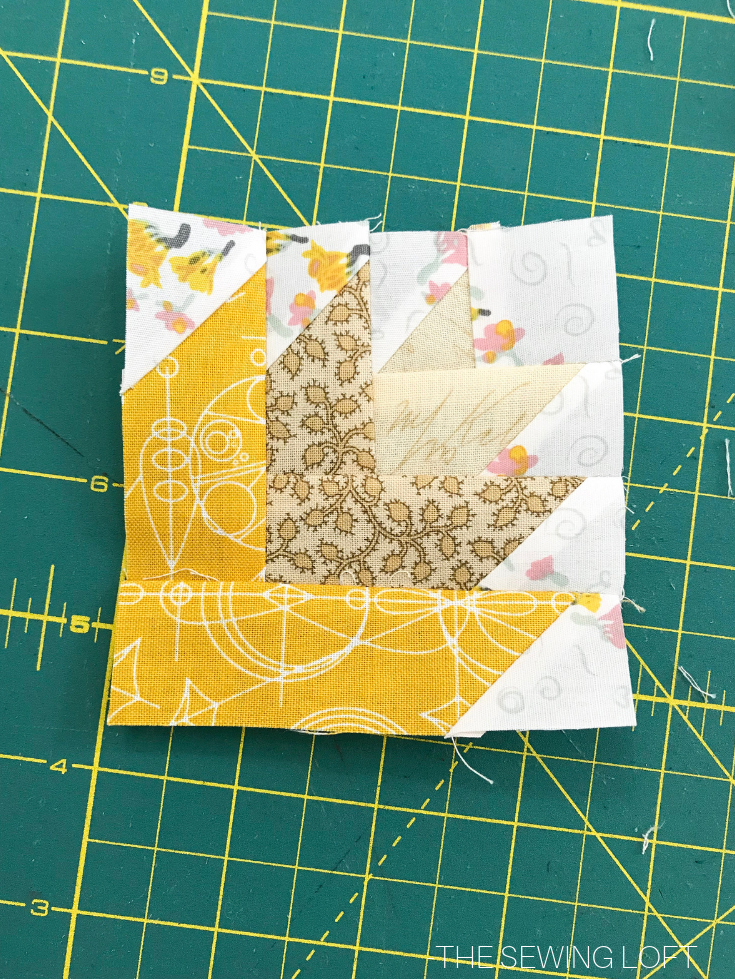 This block is perfect for showcasing a wide array of colored scraps but I will warn you, the 6″ finished block requires 3/4″ wide-cut pieces.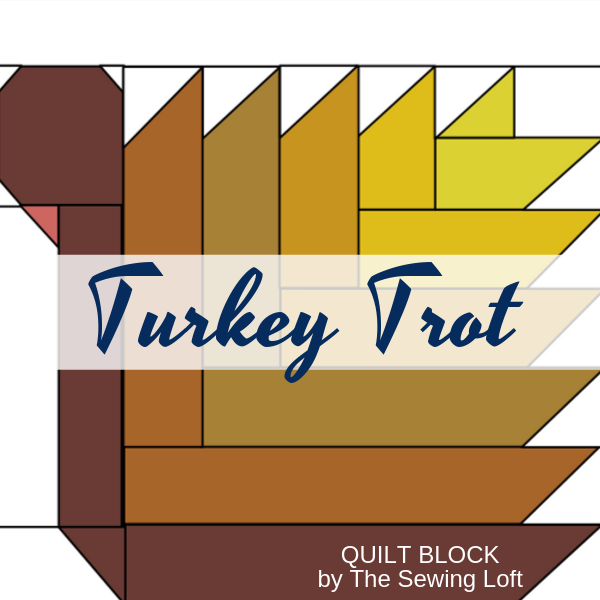 This week you can add the Turkey Trot quilt block pattern to your library for free after that it will be available for sale in the shop.
I'm pretty sure this turkey block is going to be making an appearance on our holiday table! Who knows, it might even become a new tradition in our world. What about you? Do you have any special traditions? If so, I'd love to hear about them in the comments below.
Be sure to pin this block to your favorite quilting board on Pinterest. This way, you can look through your inspiration and remember you already have the pattern in your library!
Pinnable Turkey Trot Quilt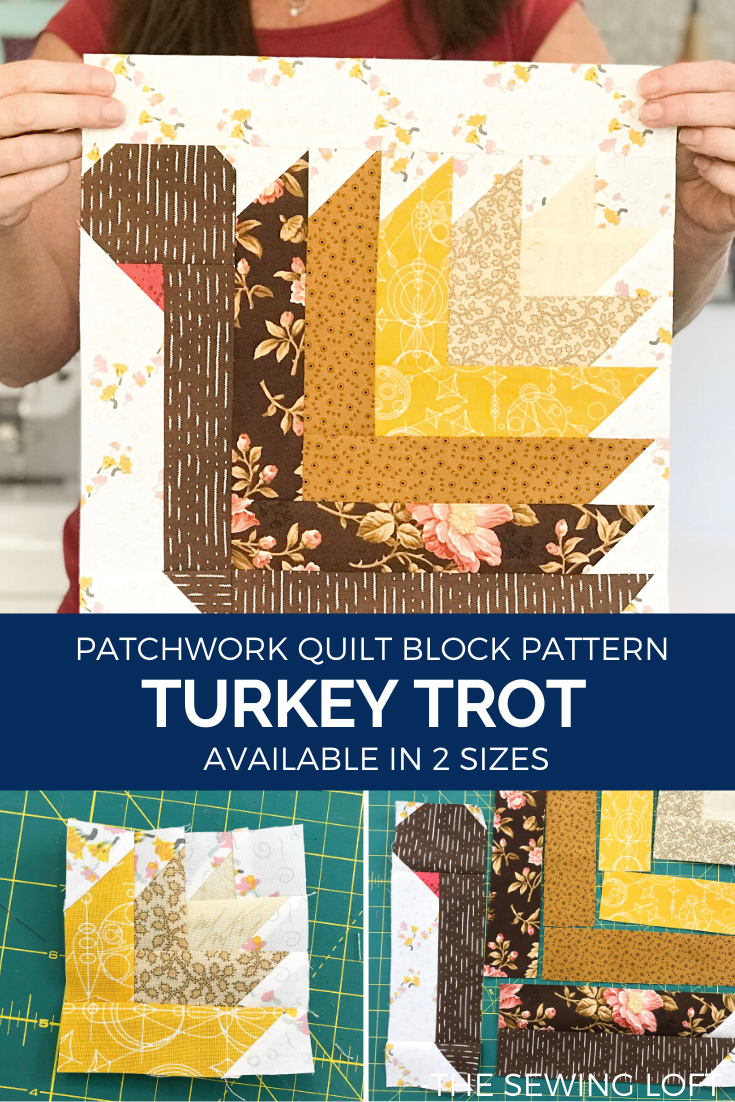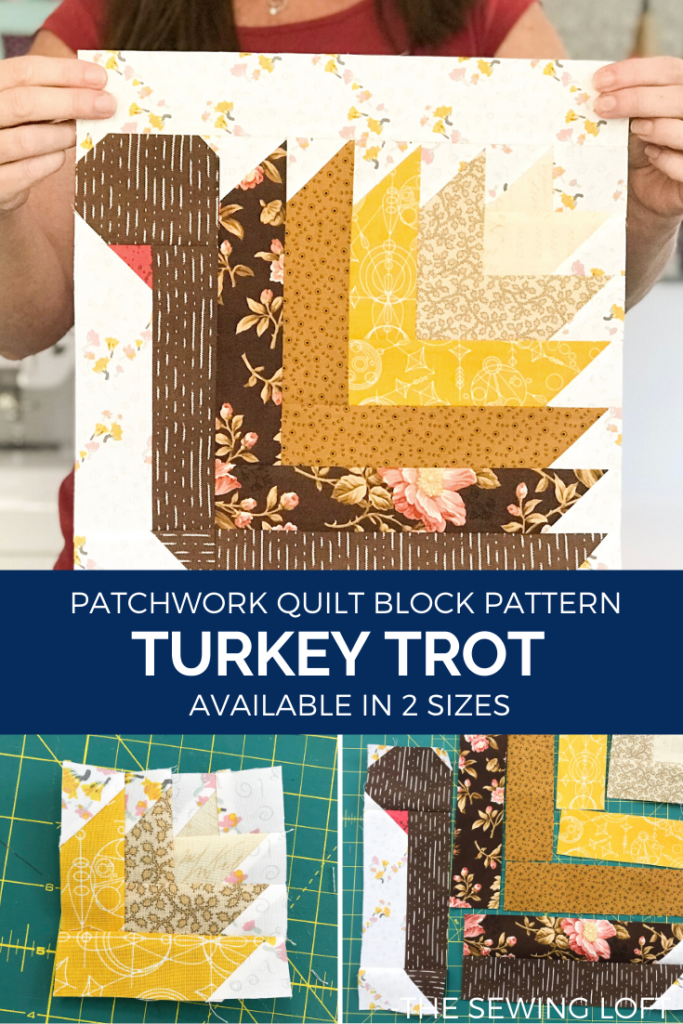 Be sure to sign up for the Blocks 2 Quilt newsletter and never miss a block again and click here to see all of the blocks previously shared.

Hello! Are you new here?

Looking to learn more about quilting & sewing?
Be sure to sign up for our newsletter HERE and never miss a stitch! Daily Sewing Tips, Everyday Projects and Fantastic Inspiration delivered straight to your mailbox!

Bonus– free download with newsletter sign up.

Feel free to connect with me on Facebook, Pinterest, or Instagram. I look forward to getting to know you and stitching up a storm!