Faux fur fabrics are great for making soft toys, outerwear, accessories and even costumes! But though you might enjoy the idea of a faux fur vest or throw pillow, you may find it a bit intimidating to work with the actual faux fur fabric. To be sure, faux fur isn't as easy to work with as cotton or canvas, but with a few simple tips you'll soon be on your way to working with a wide variety of fabulous (faux) furs!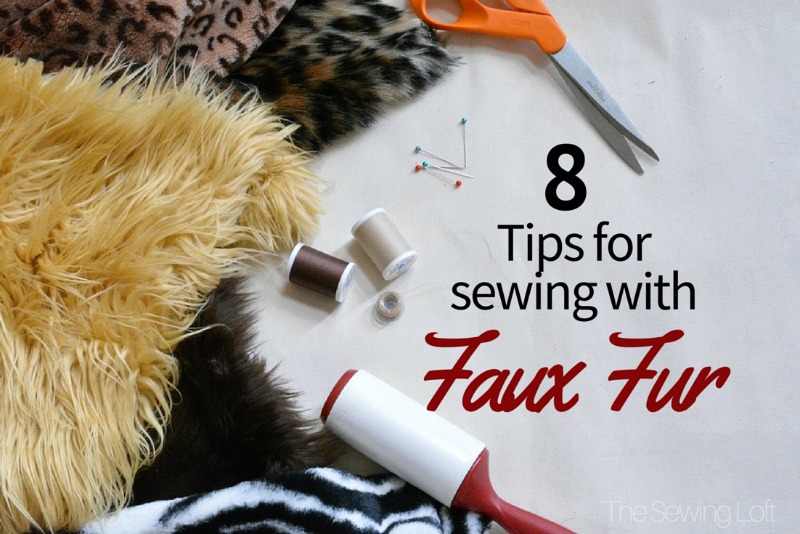 Tips for sewing with faux fur fabric
Pick a pattern that was designed for faux fur OR a pattern that is very basic – you want one that doesn't have gathers or darts or complicated shaping. Straight-line sewing is the best option when working with faux furs.
When you get ready to cut your pattern pieces, cut on the wrong/back side of the fur fabric, being careful not to actually cut through the strands of fur. Use a sharp knife or scissors to do the cutting only through the back and then tug apart the pieces gently to separate them. If you cut straight through with scissors or a rotary cutter you will cut the actual fur hairs too short and the fabric will be rumpled in that section.
Make sure you cut all the pieces so that the direction of the fur will be the same way on the whole finished garment. Check twice before you cut – in general, you want the direction of the fur to move down your body (imagine petting the coat you're wearing, you want to pet with the fur and not against it).
Cut through only one layer of faux fur at one time – do not fold the fabric over to cut on the fold or try to get two pieces out of one cut. This may mean you'll have to flip a pattern piece over and mirror it along the edge that would have been folded.
After you cut apart the pattern pieces, take the fur outside and shake it really well to get rid of the extra hairs. This will keep them out of your sewing machine gears, and out of your nose!

Prepare your machine. While no speciality needles or thread is needed to sew with fur, it is best to lengthen your stitch. This will allow for the thickness of fur. For best results be sure to do a quick test on a piece of scrap before diving into your project. 

When you sew two pieces together, push the fur toward the inside so it doesn't stick out of the seam. Still, some fur will likely get caught in the stitching. To repair this, use a pencil, comb, or a skewer of some sort to pull the strands of fur out of the stitching to fluff it back up.

Clean your machine thoroughly when you finish sewing with faux fur to make sure you don't have a machine full of furry fibers.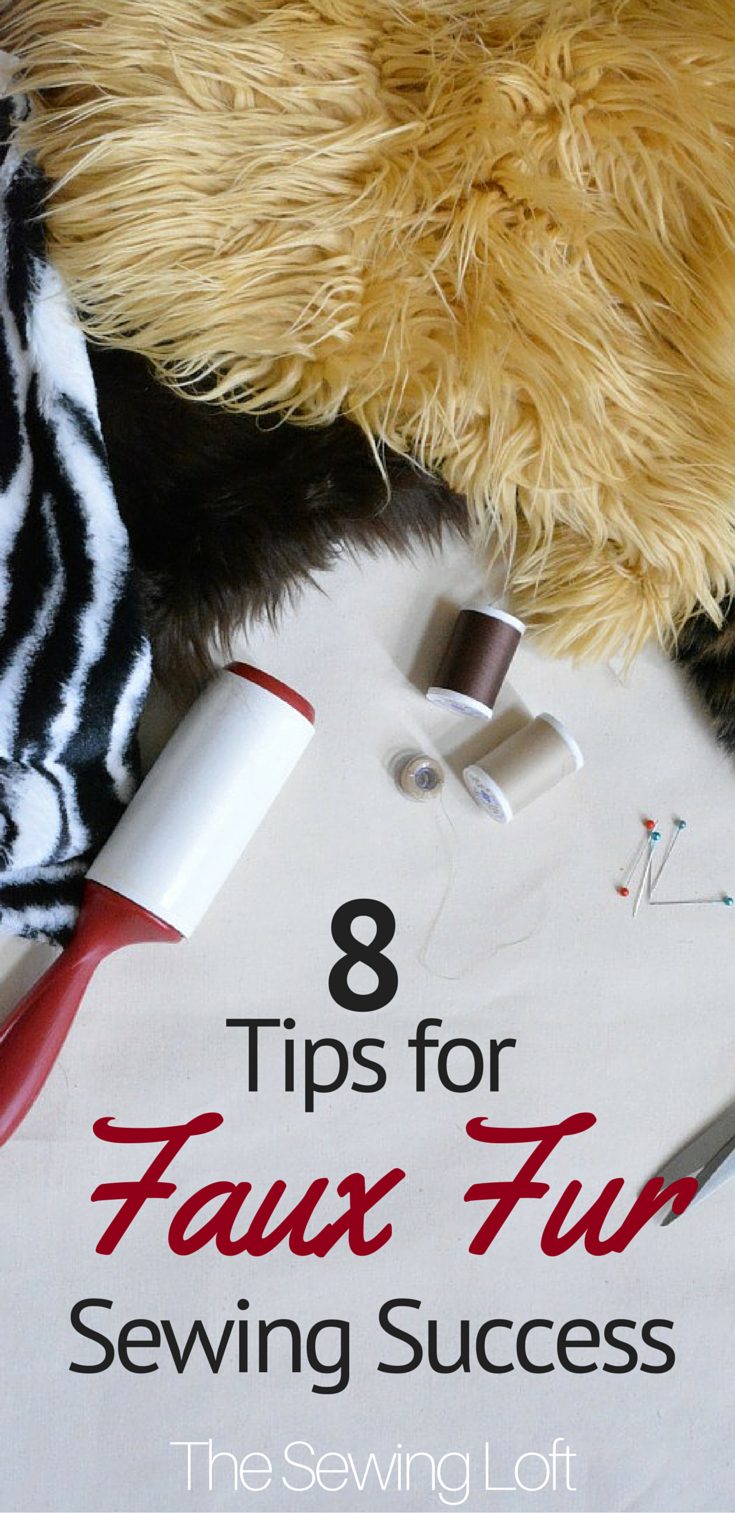 When armed with the right tips faux fur fabric is really easy to work with and if you like working with faux fur, I'm sure you'll love Cuddle.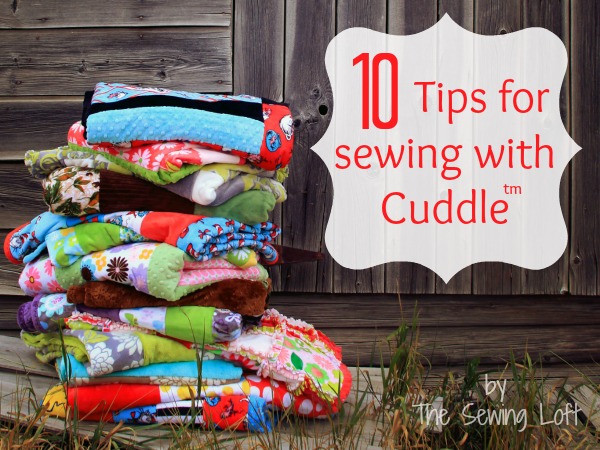 Hello! Are you new to The Sewing Loft?

If so, I'm glad you stopped by and hope that something has inspired you to keep your needle moving!  Don't miss a single project and subscribe via email HERE! Bonus- free template download with newsletter sign up.  Another great way to connect with me is via Facebook, Pinterest, Instagram, Google+ or Follow along with Bloglovin.  I'm looking forward to getting to know you and creating together!