It's that time of the month when I share the next block from Heartland Heritage. This month is all about the tulip quilt block. This block is perfect for stretching your quilting skills.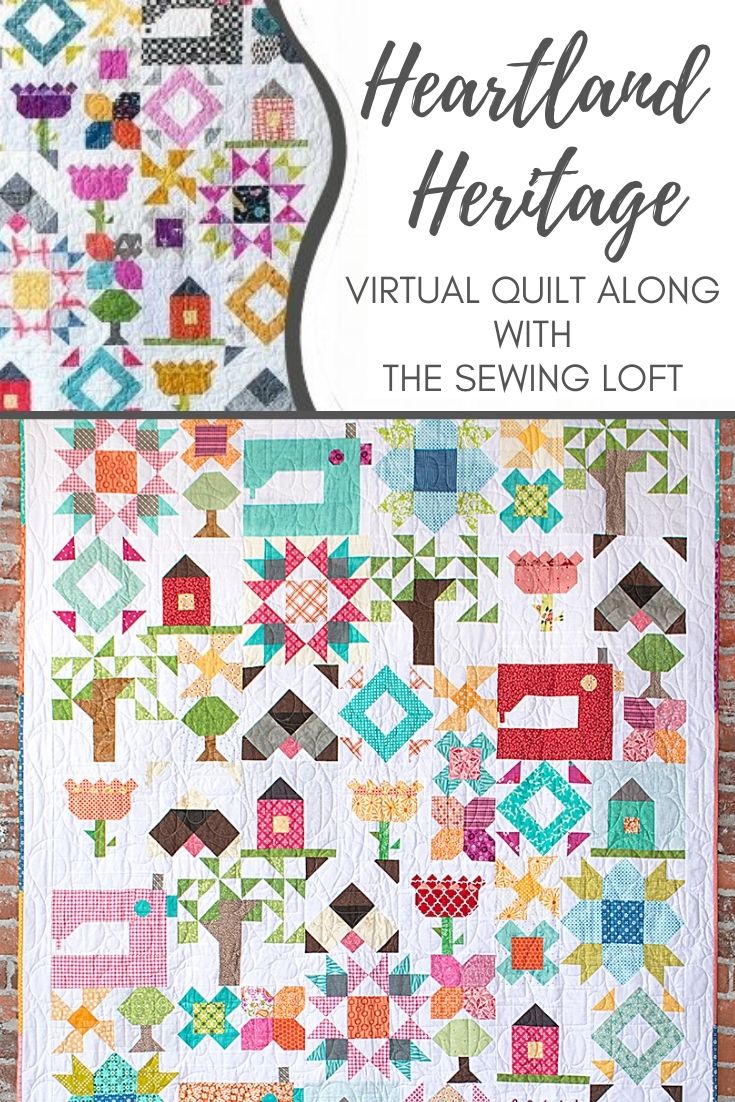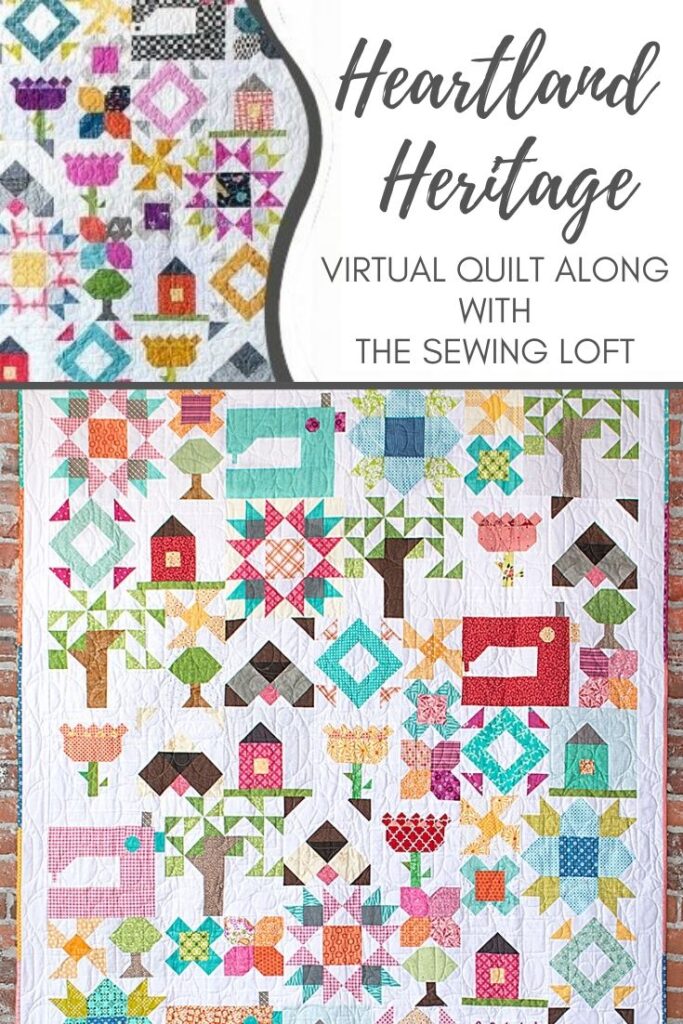 This block measures 9″ square when finished and uses 4 different fabrics. You will need to make 5 Tulip blocks to complete your quilt. Here are a few finished blocks to help inspire your fabric selection.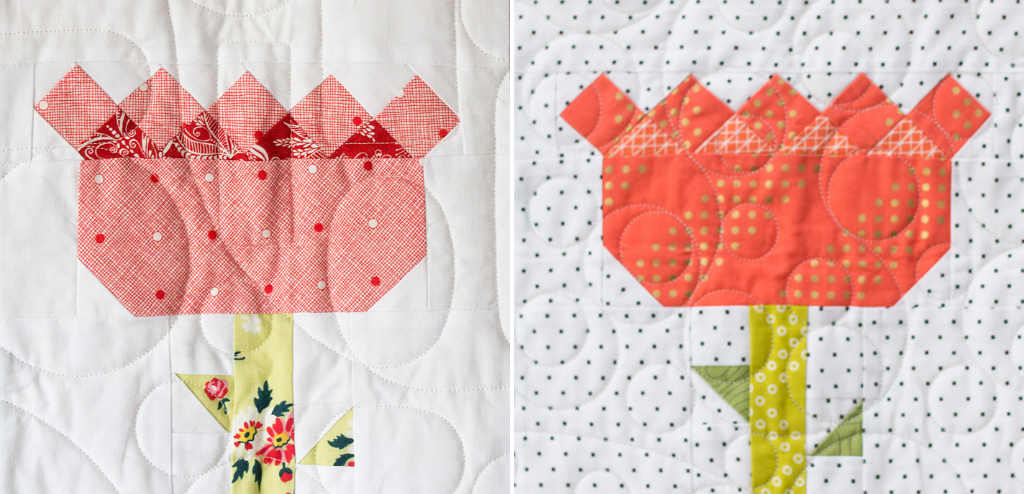 Tulip Quilt Block
The tulip quilt block is perfect for making the most of your scraps. Just like the flowers in real life, these pretties are begging to be made in so many colors!!
To keep with the flower theme, I selected a few pretty fabrics to complement my background fabric. The block finishes 9″ square.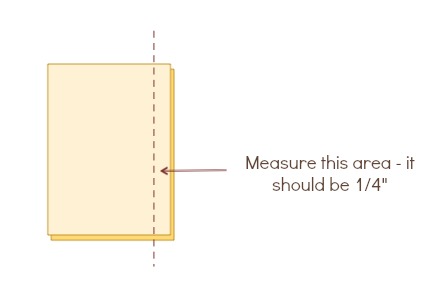 Unlike other blocks in Heartland Heritage, the tulip block is perfect for strip piecing. When using this technique in sewing it is important to maintain consistent seam allowance. Need help? Here are my tips for achieving an accurate 1/4″ seam allowance.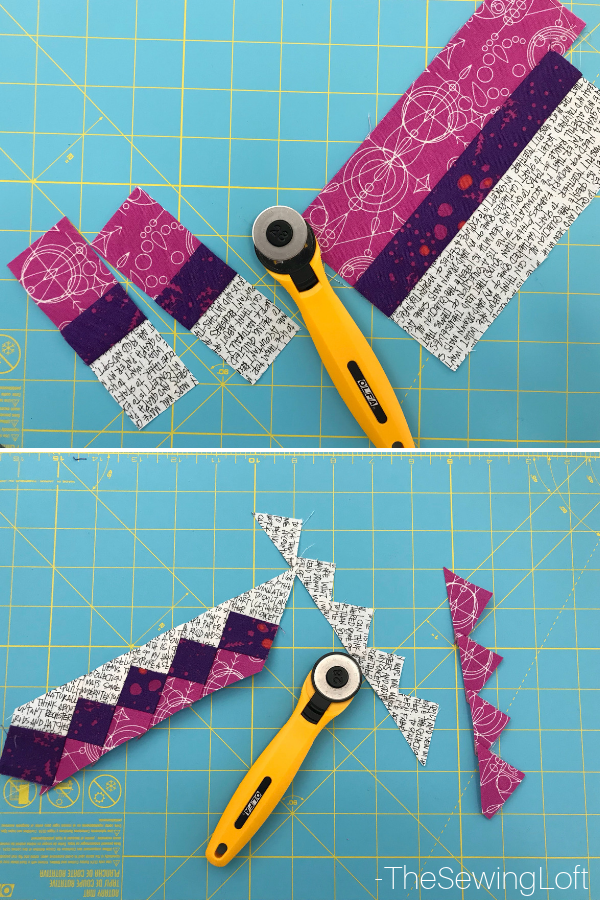 The strip piecing technique really makes quick work of the top section of the tulip block. After a few quick slices at the mat, you are all set to join the rest of the block together.
Joining the top unit together can be a challenge. I suggest that you use the natural stretch from the bias to line the pieces up. You can see from the next image that I did not pin my pieces together. Instead, I applied a small amount of resistance to the top layer. This helped keep everything aligned.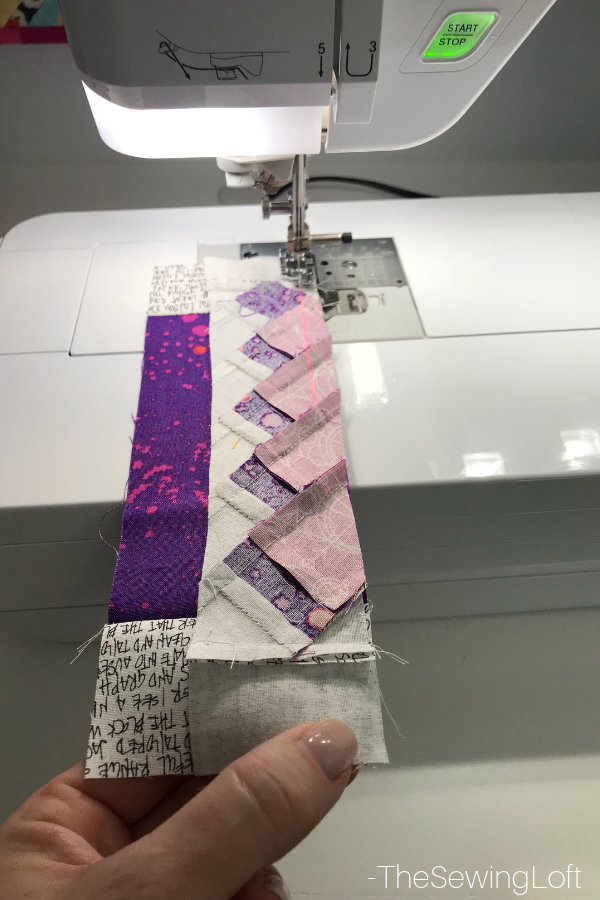 Using that natural stretch will set you up for success with your block. I can't wait to see what colors you stitched yours in.
Tulip Quilt Block Photo Finish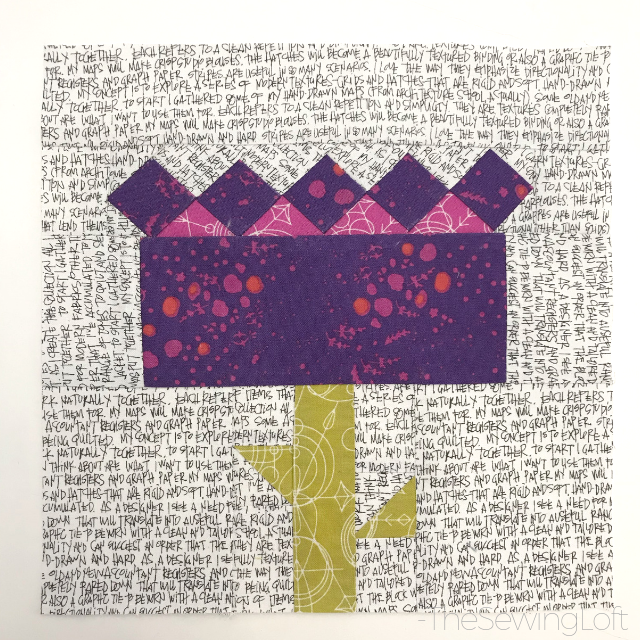 Now, don't forget, I want to see what fabrics you stitch up! Please be sure to share a few snapshots of your finished blocks in my scrap happy community or on social media with the hashtag #TheSewingLoft or #heartlandheritagebom. This way, we can all see and celebrate your latest sewing success!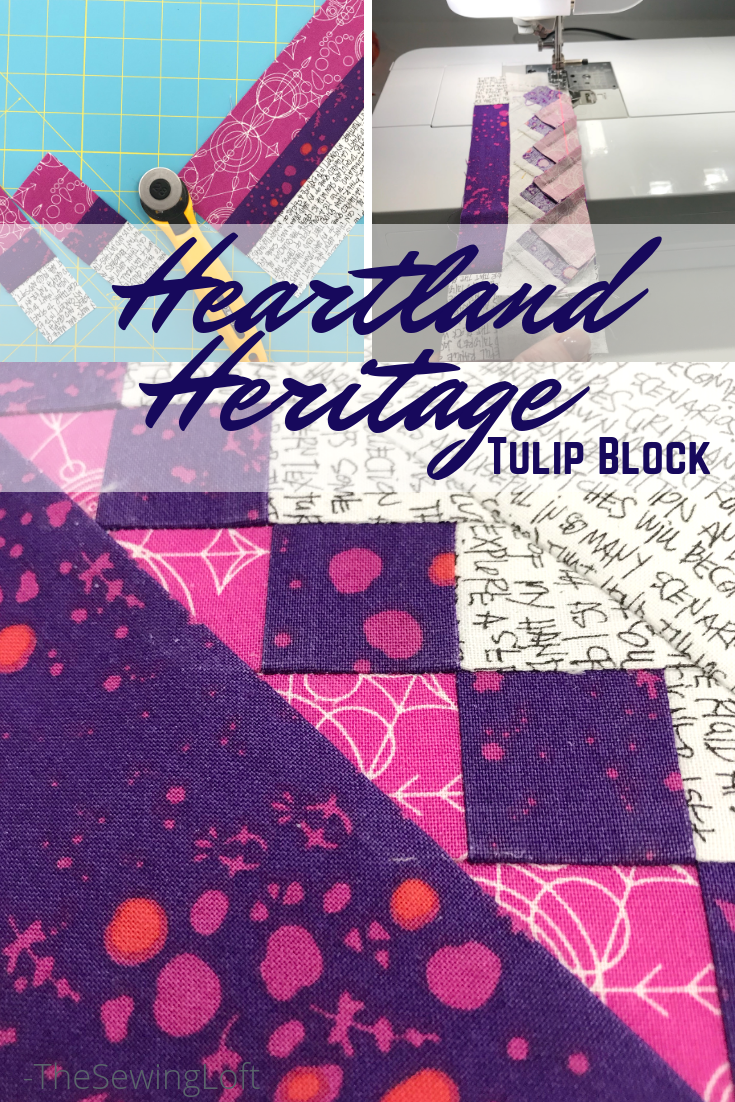 ps- don't have the pattern yet and want to join the fun? You can order Heartland Heritage here and catch up on past blocks here.