There is nothing better than decorating the house with some spooky decor and thanks to my BOO-ti-ful Life Halloween applique, you can do it in a flash.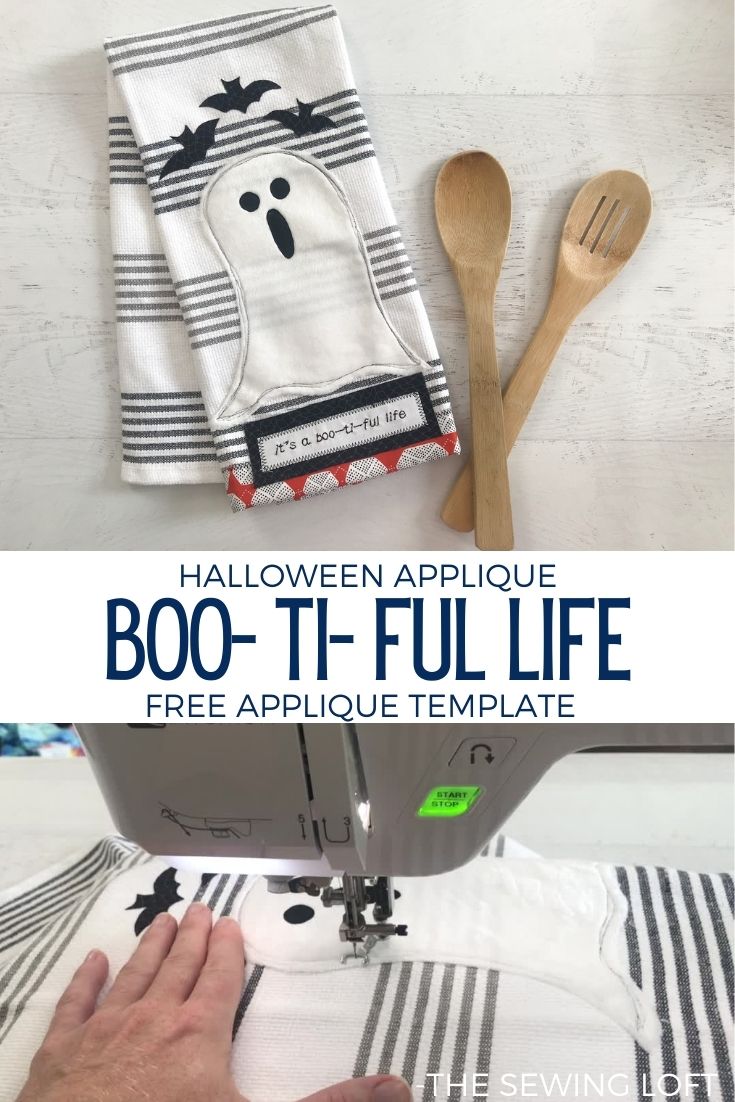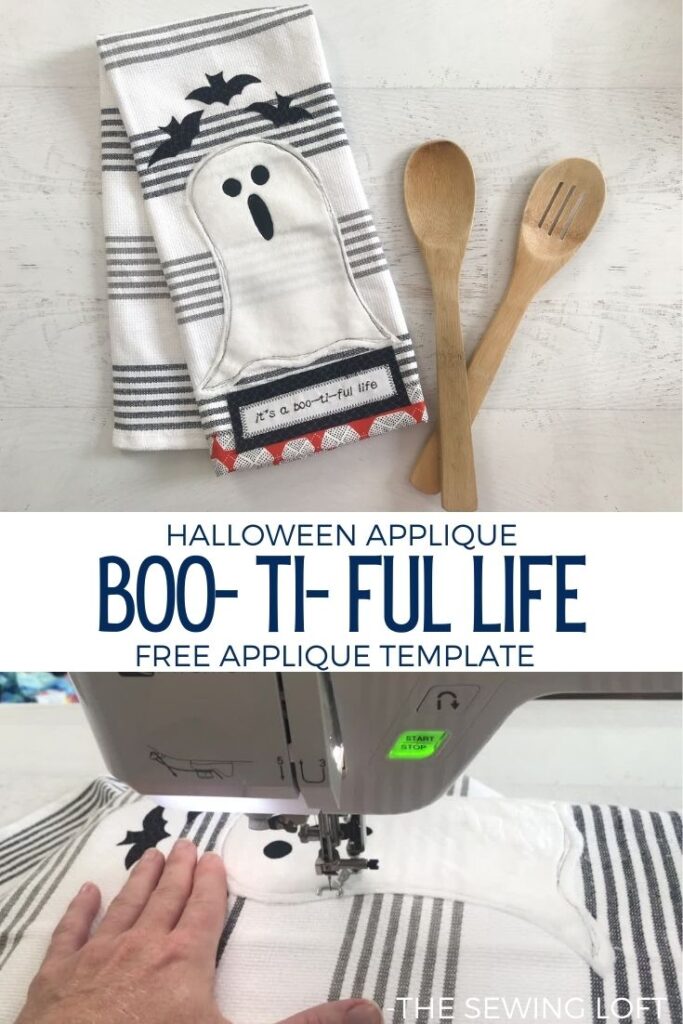 The BOO-ti-ful Life design features a raw edge applique, fabric scraps, and a little bit of embroidery. Luckily, my Baby Lock Altair handles all of these steps with accuracy. I just love the little ghost design.
Now before you get all nervous about the embroidery detail, I have to share, I did not pull out my embroidery hoops for this step. Instead, I used the standard small font available on Baby Lock Altair. For those folks that don't have a Baby Lock, be sure to check your machine manual as many newer sewing machines offer this smaller font stitch detail. It would most likely be under your decorative stitch selection.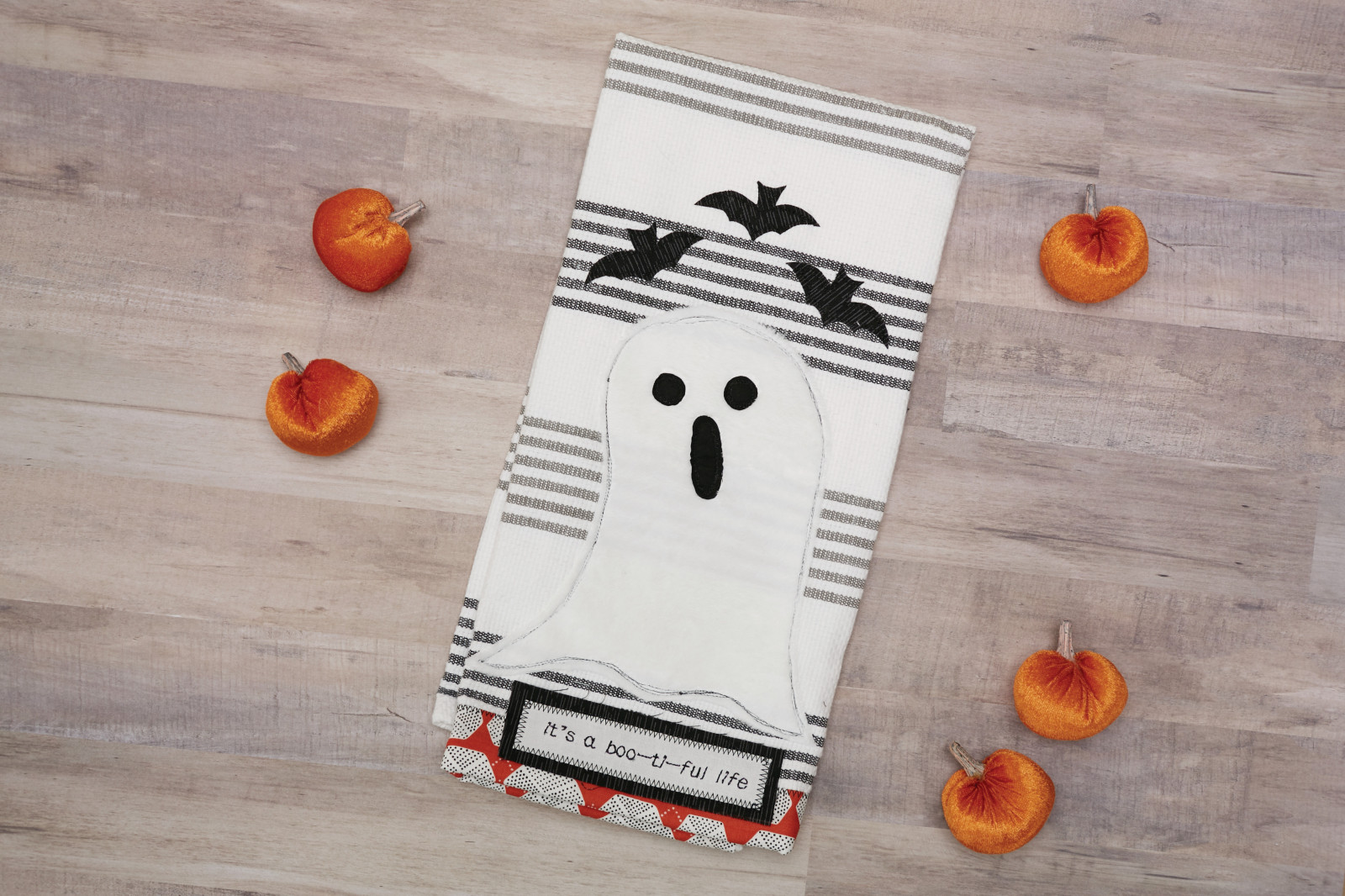 This Halloween kitchen towel project is really a quick and easy sew that only requires a few sewing supplies and scraps from your fabric stash. I'm sure most of you already have them on hand.
Halloween Applique Supplies
kitchen tea towel
assorted scraps
heat n bond
free motion presser foot
basic sewing supplies
The printed fabrics used on my kitchen tea towel are from Michael Miller & the ghost is made from Cuddle. I just love how the pile on the cuddle adds texture and dimension to my project. If you have never worked with Cuddle before, be sure to click here for my easy tips for success.
To get started you will need to download the ghost template directly from the Baby Lock site here. The pdf comes with step-by-step directions. For those that are visual learners like me, I put together this quick video.
Not only is this Halloween applique perfectly sized for kitchen towels but you can also sew it on a pillow. You could cut out a few additional bats and place them all around to fill up the space. It would be beyond cute!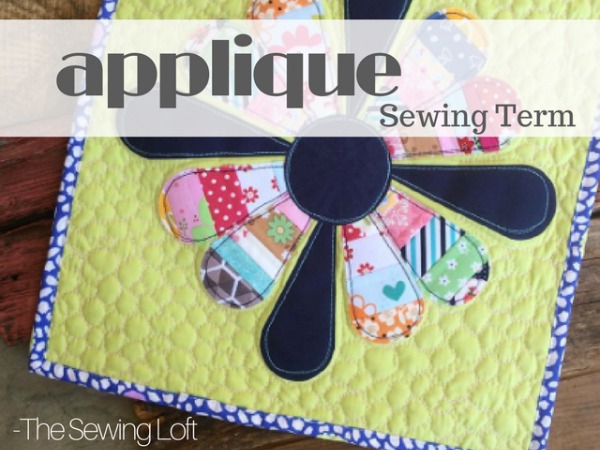 FAQ's: Raw Edge Applique
What is raw edge applique?
Raw edge applique is a technique in which the design has been cut to the exact size needed and stitched in place to the background fabric. The fabric edge of the design is kept "raw", meaning the edge has not been turned under or clean finished.
Can you applique without using fusible web?
The short answer is yes, you can. However, the fusible web will affix your design in place and provide the stabilization needed to stitch your fabric without shifting or stretching. This is especially important when working with large shapes.
How do you prevent the raw edge of the fabric from fraying?
You can prevent the raw edge of your applique from fraying by using a zig zag or blanket stitch along the edge and fusible web. The fusible web will glue the fibers together and the decorative stitches mentioned will help keep them in place.