Today I am so excited to be part of the Sew Can She Just For You book tour!
When Caroline called and asked me to make the Vernazza color blocked top I was super excited. What could be sweeter than helping to celebrate the success of friends!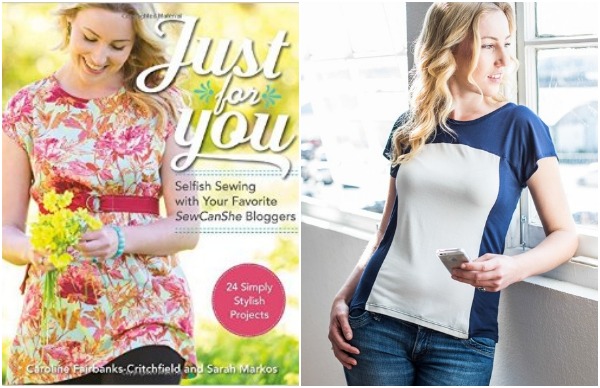 As soon as I saw the shirt, I knew I would make it for my oldest. Even though she is a girlie girl she loves sports and this color block tee fits the bill! I dove straight into my fabric stash and found these yummy pink & gray lycra knits. It was gonna be perfect!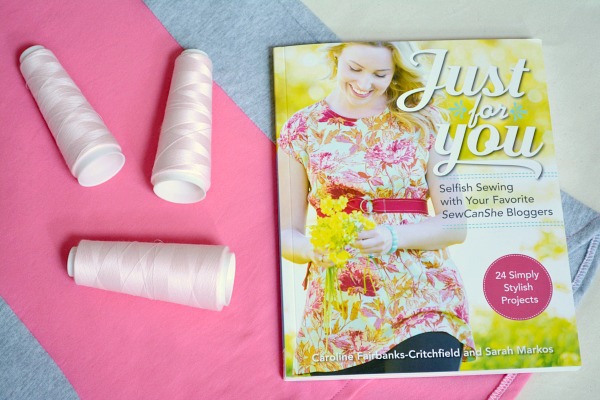 Sewing from a book is slightly different than diving straight into a store pattern. Before you can start cutting your fabric you need to trace off the pattern. For me, that meant: grab a pencil, a few rulers and my Swedish tracing paper.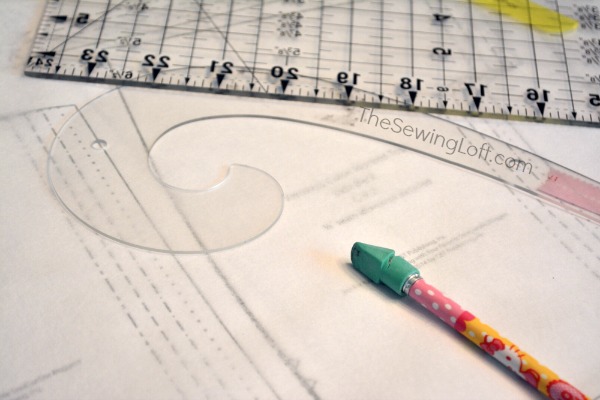 If you are not familiar with Swedish Tracing Paper it's fantastic. This semi transparent fiber paper is not only sturdy but you can actually machine baste it together and use it as a muslin for pattern fitting. (The paper is actually in the picture..do you see it? I LOVE IT!)
After a quick trace of the pattern it was time to get to work. The Vernazza color blocked top stitched together in a snap but sometimes working with knits can be tricky. Here are a few tips to keep in mind:
When working with knits ballpoint needles are your friend!
Prevent seam breakage and adjust your sewing machine to a stretch stitch.
Stay tape at the shoulder is a must.
Take your time when top stitching. You want these seams to look perfect!
Get playful with your thread colors.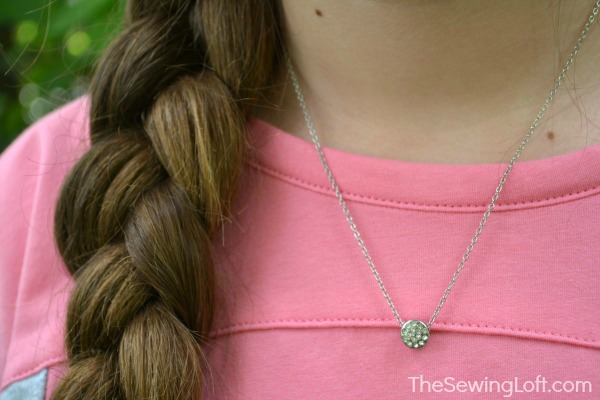 In the end, we love the way it turned out. The color blocked side panels provides a slimming outlook and the high/low hemline covers just enough of the rear view.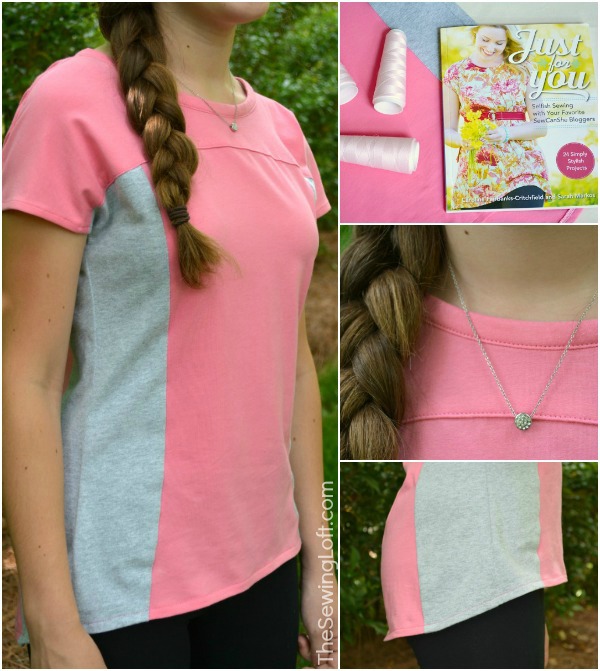 The Just for You book is packed with an assortment selfish sewing projects from your favorite bloggers on the web. They range from handbags to garments with everything in between. I'm sure you'll be hard pressed to pick a favorite!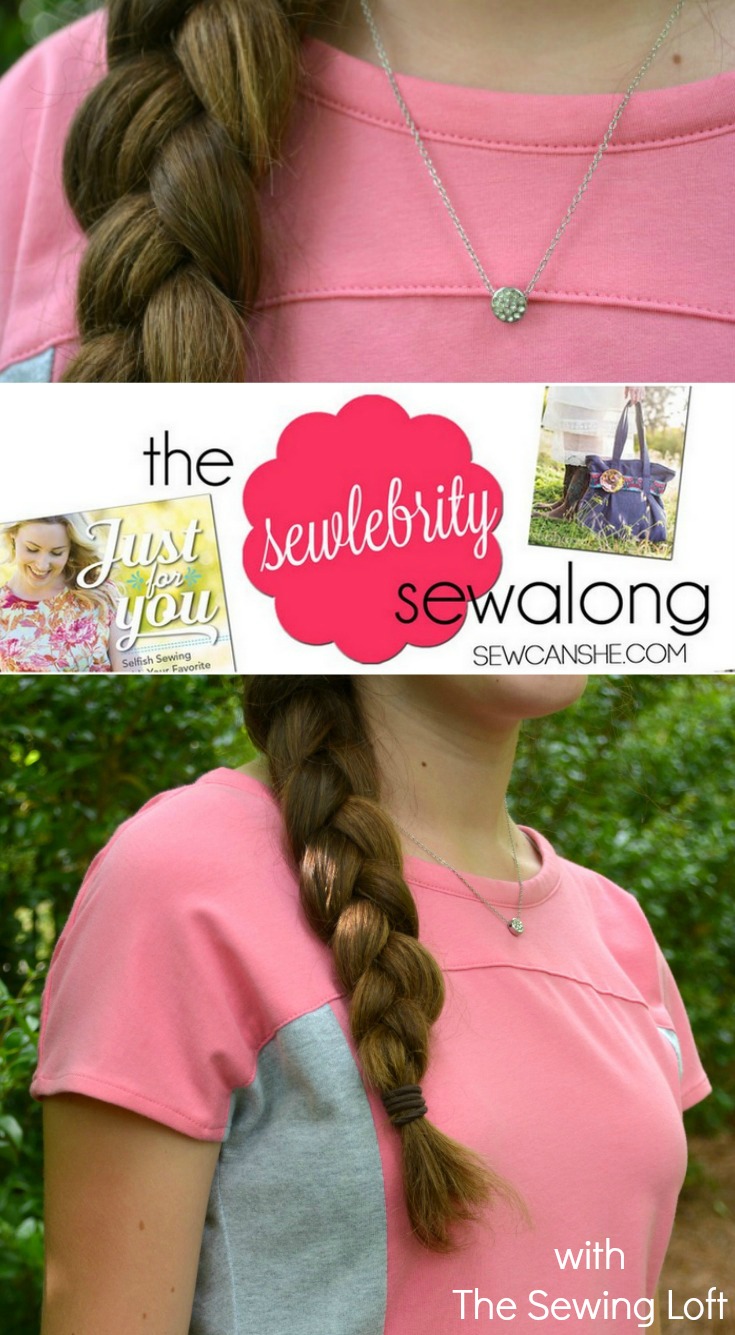 Congrats to Caroline & Sarah on their new book- It's sure to become a favorite for years to come. You can pick up your copy of Just for You at your local shop or here on Amazon and started on your top today!

ps- The selfish sewing continues and I'm stitching my way through the book. Check out my version of the Venna Tote.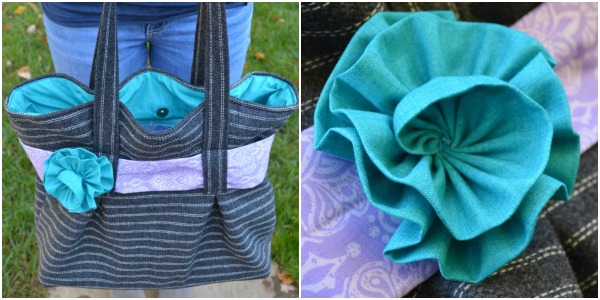 Hello! Are you new to The Sewing Loft?

If so, I'm glad you stopped by and hope that something has inspired you to keep your needle moving!  Don't miss a single project and subscribe via email HERE! Bonus- free download with newsletter sign up. Another great way to connect with me is via Facebook, Pinterest, Instagram, Google+ or Follow along with Bloglovin.  I'm looking forward to getting to know you and creating together!