If you've ever had the inspiration to sew a garment for yourself, you may have become overwhelmed with a trip to the fabric store. There are so many choices for styles, shapes, and sizes – and if you're anything like me, you don't want to spend hours (not to mention money) sewing yourself a garment only to find that it doesn't fit or doesn't flatter your body.
How to Choose the RIGHT Sewing Pattern
Never fear – there are a few things you can do ahead of time to give yourself a better chance of success when choosing the right sewing pattern for your body. Here are some tips:
Shop in your own closet! It may sound silly, but you already HAVE an idea of what looks good on your body – based on the commercial garments you already own! Grab your favorite dress from your closet, and take a few minutes to really examine it. What's the overall shape? What features does it have? What kind of neckline, waist shaping, sleeve style, and length? Use those criteria to choose a sewing pattern that is similar, and you'll be more likely to be happy with the end result.

Consider the fabric choice. Do you prefer to wear garments that are cozy and soft, or something with more structure? Do you feel more comfortable in a stretch knit or a stiff wool? Keep these preferences in mind as you look at patterns, and choose one that calls for your favorite type of fabric.
Know your measurements. This is a big one! You need to know your actual body measurements, not just your commercial clothing size. Sewing patterns don't necessarily match up to the sizes in the stores, and besides – this is your chance to sew a garment that's custom-suited to your actual body, so why not take advantage of that? Measure the following areas of your body (it really helps to get someone else to do it for you!) and take those measurements to the store: shoulder span, arm circumference, waist circumference (at narrowest point), hip circumference, distance from shoulder to knee, above-the-bust circumference, full-bust circumference.
Check the size guide on the pattern. Make sure that all of your measurements will be fully accommodated by the pattern pieces – the pattern size range should include (and preferably go above & beyond) your body measurements. If it doesn't, then check to see if that pattern comes in other sizes; often, the manufacturers only group a few sizes together so you don't pay for a bunch of pattern pieces you won't need.
Don't be afraid to mix and match! In order to get a dress that fits you, you might need to cut different pattern sizes to fit your body. For instance, you might cut out the bust area in one size and the back in another. Don't be afraid to do this, but you should always double-check that the difference between the two sizes won't be so significant that they'll no longer fit together well.
Utilize your options. Many sewing patterns come with options to customize the size, such as darts to fit a larger bust or to hug your curves over your hips. Use those options to make the garment fit your body in a flattering way.
If you follow these helpful hints, you're much more likely to sew a garment that you love to wear.
Need more tips?
Check out our guide to making a pattern muslin before you cut into your nice fabric!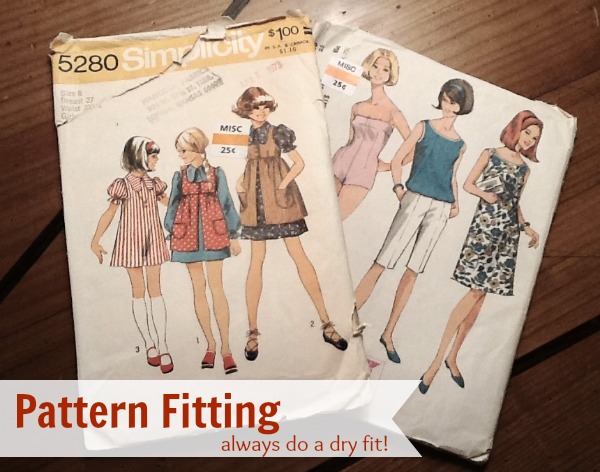 How to decipher sewing pattern markings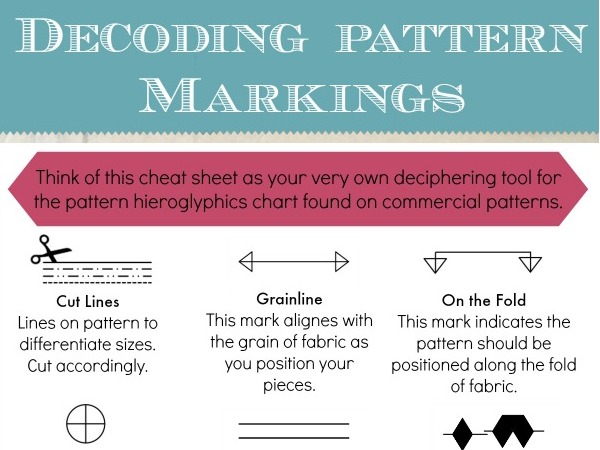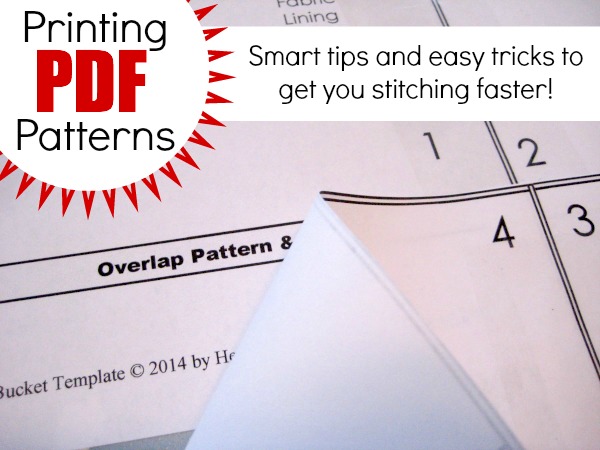 Be sure to measure before heading to the store.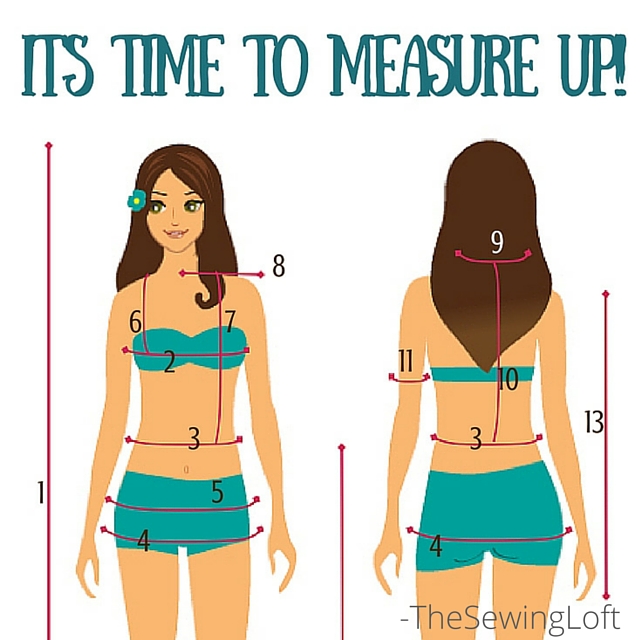 and how to use a sewing pattern at home.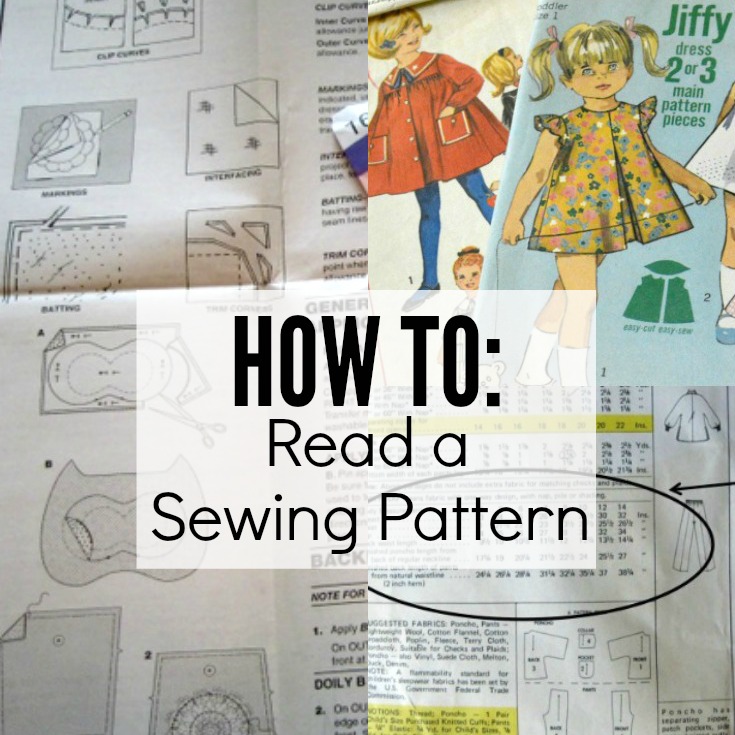 Hello! Are you new to The Sewing Loft?

If so, I'm glad you stopped by and hope that something has inspired you to keep your needle moving!  Don't miss a single project and subscribe via email HERE! Bonus- free download with newsletter sign up. Another great way to connect with me is via Facebook, Pinterest, Twitter, Google+ or Follow along with Bloglovin.  I'm looking forward to getting to know you and creating together!