We are moving right along with the Blocks 2 Quilt series and this week is a pause week with a look at your amazing progress!
Each time you send me an email or I receive a tag notice on Instagram, I smile. Seeing each design in your fabrics is so inspiring!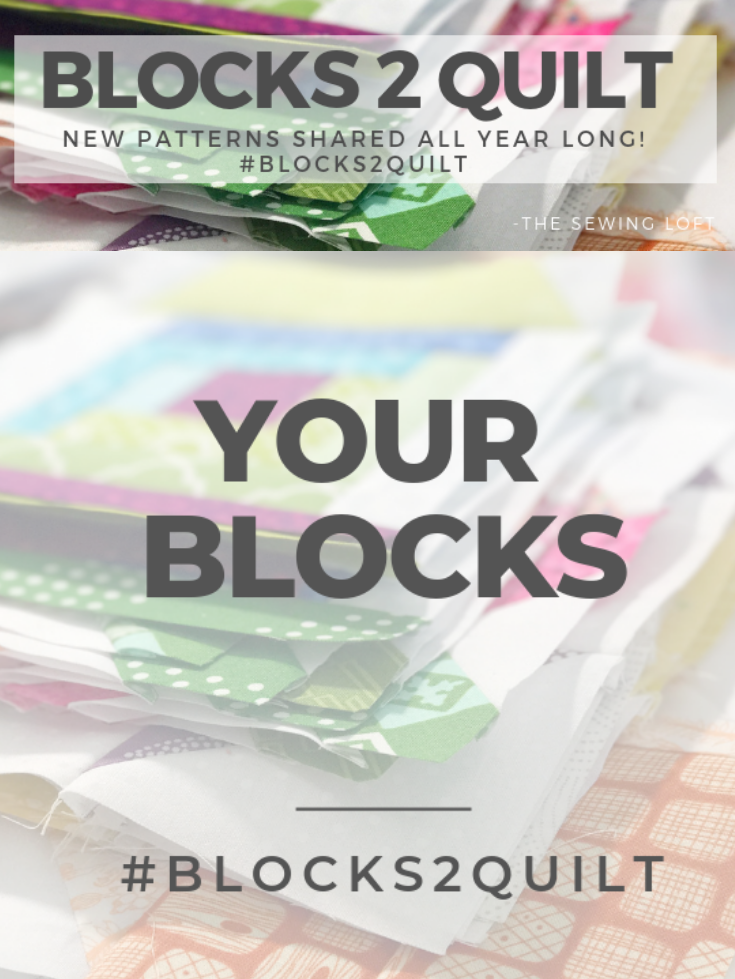 Blocks 2 Quilt Progress
Now, I know some of you are not on social media but would love to see what others are making. So, here is a few of the blocks shared under the #Blocks2Quilt hashtag on Instagram.
Be sure to use the scroll arrows on each side to turn the page and see even more finished blocks.
All of the blocks can be found here in the shop and for anyone just joining us or perhaps missed a few blocks, I'm running a special. Purchase any two blocks and receive the third one for free. To receive the discount, just use code " BLOCKFUN " at check out.
Remember, all patterns and instructions will be instantly delivered to your mailbox so you can start stitching right away.
The Blocks2Quilt series will be back next Friday with a fresh new block for all to enjoy! In the meantime, please be sure to share your finished blocks with the hashtags #Blocks2Quilt and #TheSewingLoft so we can all see.
Feel free to join the mailing list and have the articles delivered straight to your inbox.

Hello! Are you new here?

Looking to learn more about quilting & sewing?
Be sure to sign up for our newsletter HERE and never miss a stitch! Daily Sewing Tips, Everyday Projects and Fantastic Inspiration delivered straight to your mailbox!

Bonus– free download with newsletter sign up.

Feel free to connect with me on Facebook, Pinterest, or Instagram. I look forward to getting to know you and stitching up a storm!