Since sharing the news of the upcoming retreat last month, I have been a few emails with Sew Scrappy Retreat questions and inquiries in my in-box. So, I thought I would share the additional information and answer them here for all to see.

YOUR Sew Scrappy Retreat Questions:
Q: I'm excited to hear about your retreat and I'm working on the travel details. Can you tell me the best time for arrival and departure?
A: Sew Scrappy Retreat will kick off on Friday September 21st with check in starting at 10:30 am. A welcome brunch will follow at noon and then straight into sewing we go. We will wind down and say our "see you next times" on Sunday the 23rd around 2 pm. *Depending on where you are traveling from, you may wish to arrive on Thursday.
Q: I'm traveling from out of state and am not sure what airport to fly to. Can you help?
A: Charlotte Douglas International Airport (CLT) is approximately 35 minutes from the Hilton Garden Inn hotel. The hotel is a stone's throw away from the Charlotte Motor Speedway and NASCAR Speedpark, near plenty of restaurants, shopping, plus, the area is filled with TONS of local charm and artisan flare. From vintage to micro, you'll find it there!
Q: I do all my quilting on an old singer. It is a straight stitch, no frills. Will I be able to make all the projects on this machine?
A: Yes, your machine will be perfect. There are no fancy stitch requirements for the Mini May Clutch project or any of the surprise Make & Takes.

Q: Can you tell me more about the accommodations? Will we have enough space for cutting and sewing our projects?
A: Sew Scrappy Retreat will be the only event happening at the Hilton during our stay. That means, it's all about sewing machines, amazing fabrics, quilt designs and more. I have a feeling Owen, the owner, is not going to know what hit the hotel when we roll in. The space is large enough to accommodate more attendees than I am offering tickets for. Our room will be set up so that each attendee will have ample space to set up their machine and spread projects out on their own table. This way, no one will have to worry about bringing things back to their room.
Q: Thinking of coming with grand daughter. Please explain the costs.
A: Tickets prices are $425 each when paid in full/ $455 when using the payment plain. Ticket pricing includes all classes/lectures, meals mentioned in the main description, class pattern & hardware needed to complete project, surprise make n take's and SWAG bag. *There may be additional costs such as airfare or car service depending on your travel arrangements. 
Q: I am traveling with a friend and flying. We would rent sewing machines, please help understand total costs.
A: The Baby Lock Presto II sewing machine is available for rental during your time at the retreat. The cost of rental is $75 for each machine. Should you decide you love the machine or would like to make a new machine purchase during the retreat, We're Sew Creative will apply the rental fee towards your new purchase as a coupon. *Please note, machines are limited and it is suggested you reserve them at time of ticket purchase.
Q: What is your cancellation policy?
A:  Dang, we are sorry to hear that something came up and you can not stitch with us. Unfortunately, Sew Scrappy Retreat tickets are not refundable but they are transferrable! If for some reason you can't make it, you are welcome to sell your spot to someone else who would like to attend. Unfortunately, we cannot perform a refund without the spot being transferred to a new attendee. If you choose to sell your ticket, please email Heather@thesewingloft.com to have your ticket transferred into the new attendee's name.
Book Your Sew Scrappy Retreat Weekend
Register TODAY! Tickets have sold incredibly fast and we are down to the final few. So, now is the time to call your sewing buddies, grab your scraps and get ready to have some fun!  
If there are any other questions, please drop me an email (heather@thesewingloft.com) and let me know. I'm happy to answer it!
Just hearing about the retreat now and would like more information? Be sure to read this article and then get ready for a weekend of stitching with friends!

**Limited sponsorship opportunities are available. For more information, please email me at Heather@thesewingloft.com.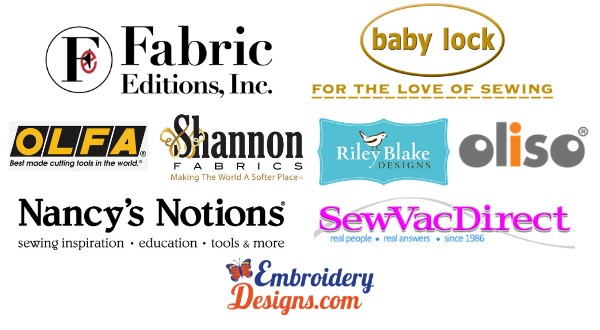 Hello! Are you new here?

Do you want to learn more about sewing? Be sure to sign up for our newsletter HERE and never miss a stitch! Daily Sewing Tips, Everyday Projects and Fantastic Inspiration delivered straight to your mailbox!

Bonus– free download with newsletter sign up.

Feel free to connect with me on Facebook, Pinterest, or Instagram.  I look forward to getting to know you and stitching up a storm together!