Last week I announced our very first SWAP here at The Sewing Loft.  A zipper pouch swap that would include a free copy of my new pattern for all who participated.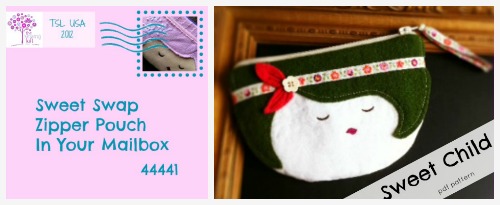 Fast forward one week and it is safe to say that I am excited!  To confess, I was extremely nervous that no one would sign up. But you guys signed up and decided to join me. (Many big thank you's for that!)  Our zipper pouches will be arriving in so many mailboxes across 6 different countries.  Now that my friends, is truly exciting stuff!!
For those of you just joining now or maybe did not have time to create a zipper pouch for the swap, do not fear. I have you covered!  Today's post is a fun round-up of free zipper pouch tutorials from across the web.   With the holiday's around the corner, I'm sure we can all use some inspiration to keep us stitching through our fabric stash.
Zipper Pouch Round Up
Clockwise from the top left hand corner:
Zipper Pouch by Hamburger Liebe
Gathered Zipper Pouch by Noodlehead
Zipper Pencil & Supply Case by Sew 4 Home
Laundry Bags by The Sewing Loft
Circle Zip Earbud Pouch by Dog Under my Desk
Wallet – Clutch Tutorial by Sisters, Sisters for The Ribbon Retreat
Zipper Card Pouch by Craft Passion
Embroidery To Go bag by Sara Lawson & Rachael Gandar for Pellon
Pencil Pouch Case by Gwenny Penny
Bunting Cosmetic Bag by Just Another Hang Up
Zipper Pouch by Adventures of Blue Girl XO
Macaron Coin Purse by Craft Passion
The center photo is from my stash of reclaimed metal zippers. Yummo!
This zipper pouch round-up is pure eye candy for me!  There are just so many people I could cross off my holiday list if I made a few of these babies.
**And for all of you who signed up for the swap- Check your in-box, you have mail!
Want even more zipper pouch patterns?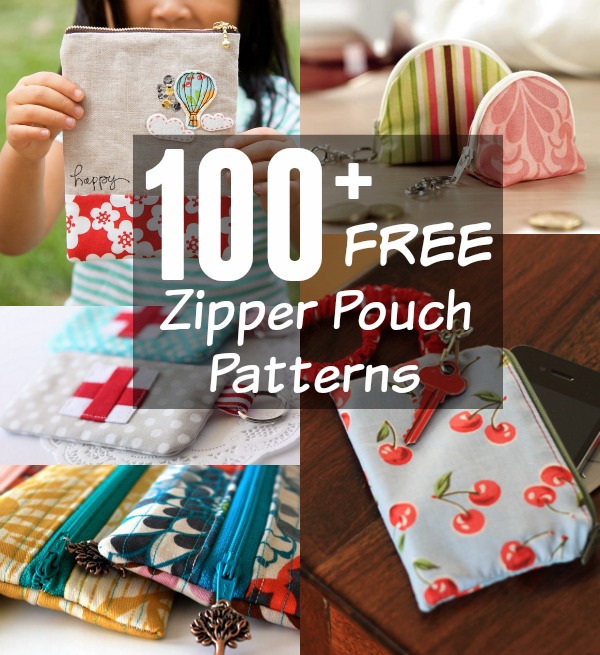 Hello! Are you new to The Sewing Loft?

If so, I'm glad you stopped by and hope that something has inspired you to keep your needle moving!  Don't miss a single project and subscribe via email HERE! Bonus- free download with newsletter sign up.  Another great way to connect with me is via Facebook, Pinterest, Twitter, Google+ or Follow along with Bloglovin.  I'm looking forward to getting to know you and creating together!