I did not get much stitching done last week due to traveling but Jocelyn shared her latest work with us in the flickr group and I just love the way these sweet child pouch es turned out!
Sweet Child Pouch
made by Jocelyn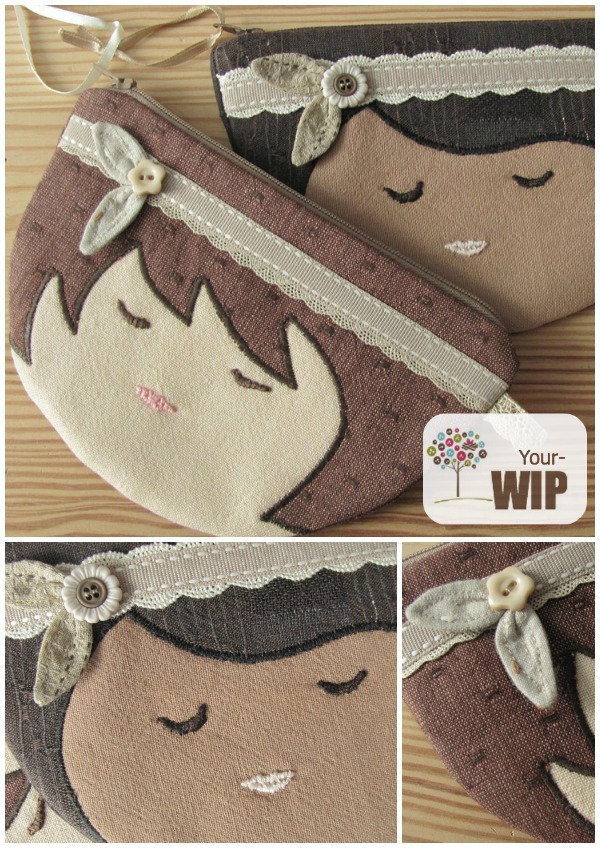 I just love the color combination and that she clean finished the leaves on the flowers.  So sweet!!
My personal work in progress this week is not that exciting. I need to shorten a long knit dress using the stretch stitch on my machine and cut out a few patterns to help update my closet. That's right for me!  I feel like my personal sewing is always put on the back-burner and I really need  to carve out more time.
There is one other thing that I am working on this week and I think it's super exciting.  I was asked to take part in FunStitch Studio Summer Camp by the gals at Sew Mama Sew and I can hardly wait to share.  FunStitch Studio is a children's book imprint from C&T Publishing focused on supporting and encouraging kids as sewists and such. This is right up my alley, and means that a few child friendly projects are on the way.  So, keep your eyes peeled because the girls and I have a few "play dates" planned!
I would love to hear and see what you are working on this week. Feel free to share in the comments below or post a picture on the facebook page.

ps- you can find the sweet child pouch pattern here for instant download.
Hello! Are you new to The Sewing Loft?

If so, I'm glad you stopped by and hope that something has inspired you to keep your needle moving!  Don't miss a single project and subscribe via email HERE! Bonus- free embroidery pattern with newsletter sign up.

Another great way to connect with me is via Facebook, Pinterest, Twitter , Google + or Follow my blog with Bloglovin.  I'm looking forward to getting to know you and creating together!