This post contains affiliate links to products I own, use and love.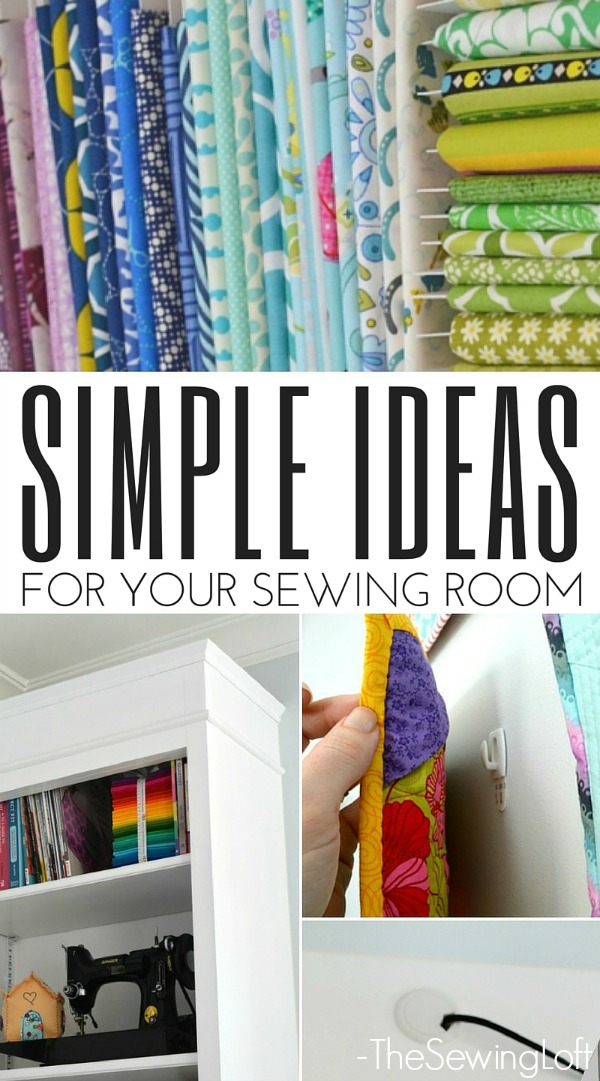 When you spend as much time in your sewing room as I do, having a space that is functional is really important. For me this means having organizational tools that make my sewing experience a pleasant one. Here's a list of 5 of my "must have" items for any sewing room.
Simple Sewing Room Ideas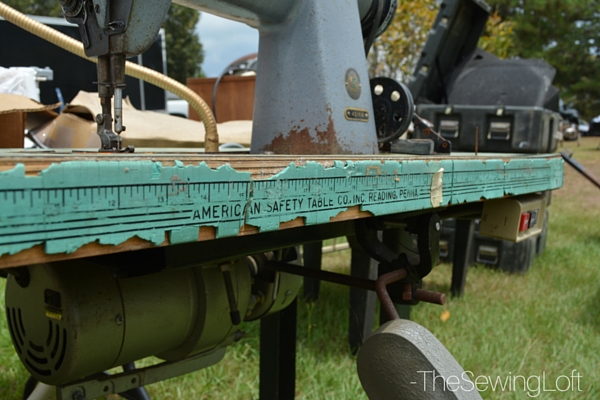 1. Tape measure along the edge of work table
When you visit the fabric store, have you ever admired how quickly and easily employees are able to measure and cut your fabric? Those little metal rulers attached to the base of the tables makes measuring a breeze. My favorite workaround is to attach a measuring tape along the edge of a work table. A long table is not necessary, only one with a straight edge. No more fumbling around with a wiggly measuring tape. Check out the table I found during my 127 sale journey. Clearly, this trick is nothing new but it sure works like a charm!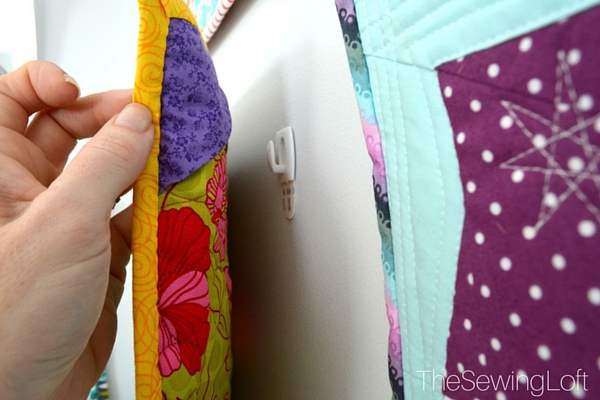 2.  Command hooks to hang quilts, minis and more.
One of my favorite ways to display my quilts in my sewing room is with Command Hooks. They are so simple to use and super easy to remove. They also come in different sizes and are super strong. You can purchase them online, in craft stores, super stores and even some grocery stores.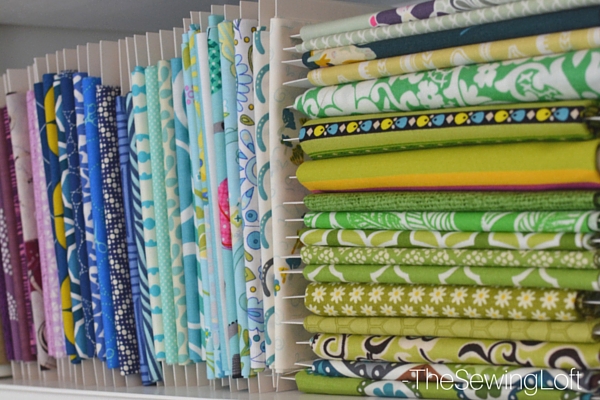 3.  Folded Fabric
If you hang out on Pinterest at all, you've probably already seen "swoon worthy" pics of beautiful sewing rooms with perfectly stacked, color coordinated fabric and I should just tell you that it's really simple to create beautifully folded stacks of fabric. My secret tool is a comic board. These perfectly-sized pieces of cardboard are cheap and make a great folding tool for those unruly pieces of fabric. You can order them online or in your local comic book or craft store. Want another secret? I take them to my local office supply store and have them cut them down even further. These smaller cuts making folding my fat quarters a breeze! (keep your eyes peeled a video is coming.)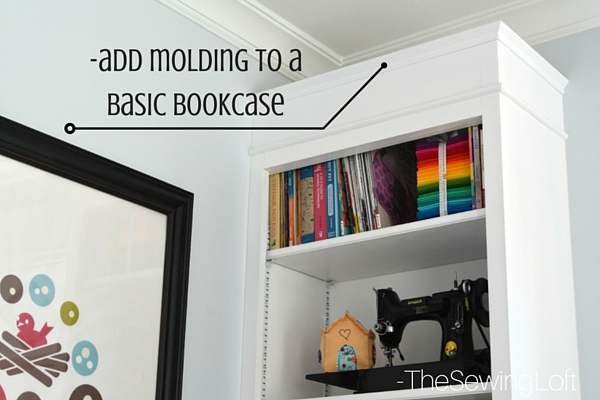 4. Add crown molding to a basic book shelf.
This isn't an organization tool, but I love how it makes my room look, so it's a keeper. As I mentioned, creating a functional space doesn't have to be expensive. You can create a built-in look with your basic book shelves just by add crown molding. I love the way it adds character to my sewing space.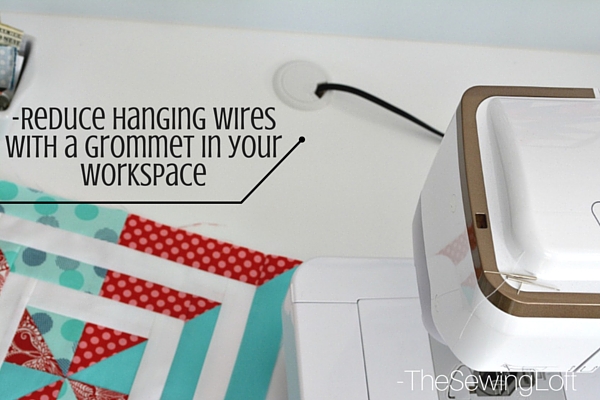 5.  Desk Grommet hole cut out for sewing machine cords.
Let's face it, cords are messy and if you have a 4 legged sewing friend like me, it's best to keep them tucked away. So, when we put together my desk, I had Mr. TSL add an extra grommet hole for my sewing machine. It works like a charm!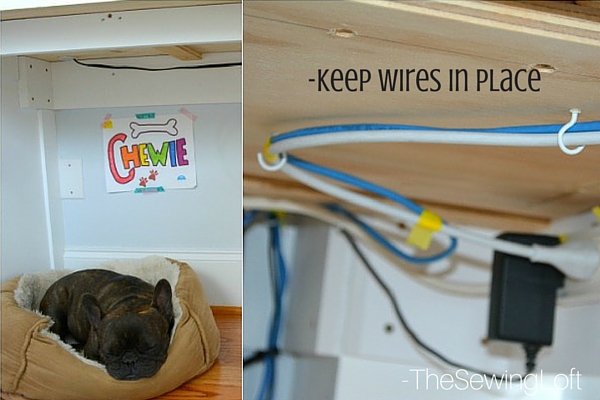 One other thing I LOVE for keeping wires out of my way are this simple hooks. I have them screwed up into the underside of my desk and all of the wires are tucked out of my way. (And yes, that's washi tape holding them together!)
I'd love to hear how you keep your sewing room neat and functional. Be sure to leave me a comment below with your favorite tip.

Hello! Are you new here?

Do you want to learn more about sewing? If so, be sure to sign up for our newsletter HERE and never miss a stitch! Daily Sewing Tips, Everyday Projects and Fantastic Inspiration delivered straight to your mailbox!

Bonus– free download with newsletter sign up.

Feel free to connect with me on Facebook, Pinterest, or Instagram.  I look forward to getting to know you and stitching up a storm!