After the friends and family leave tomorrow, most folks will start surfing the internet to find the best Black Friday deals around. To join the fun, The Sewing Loft is hosting a "Block Friday" holiday special.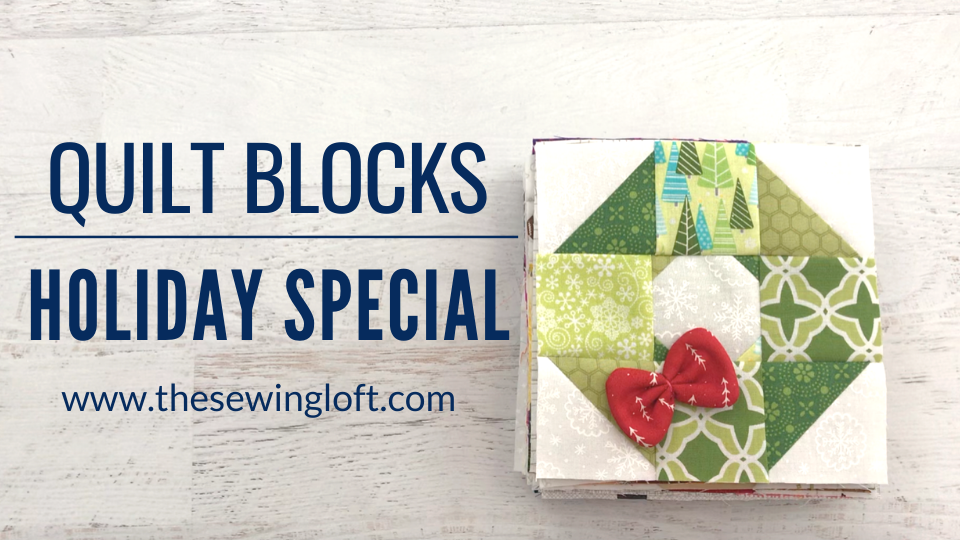 All year long we have been stitching up a storm, building our block library and sharpening our skills. Each week I have shared a new block and shared a new opportunity for you to stitch something new but I know a few have missed the window to grab the blocks for free.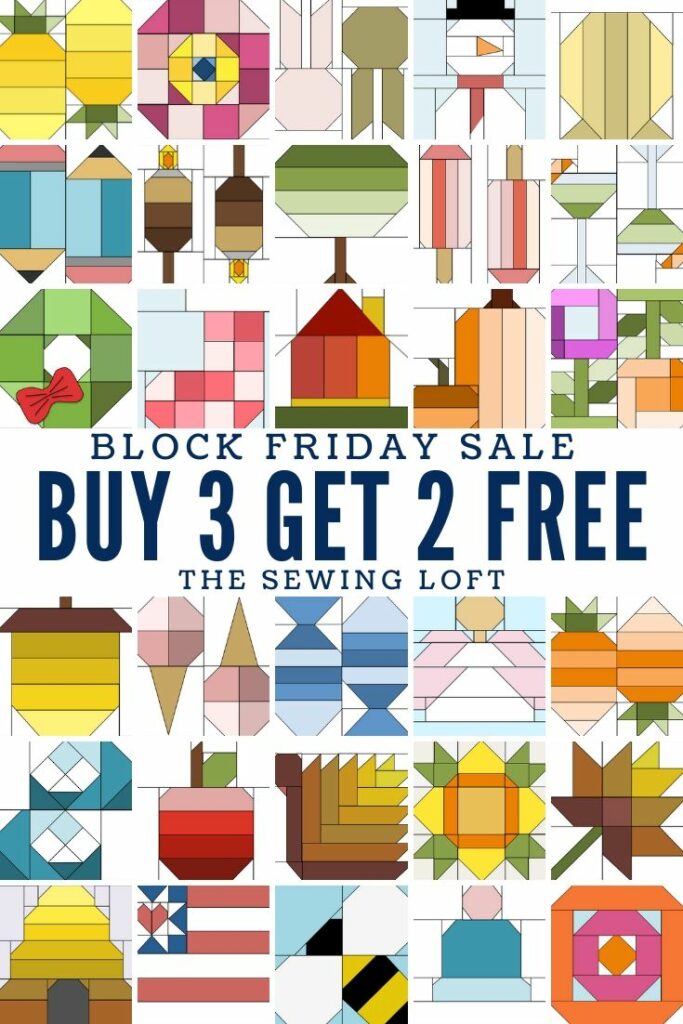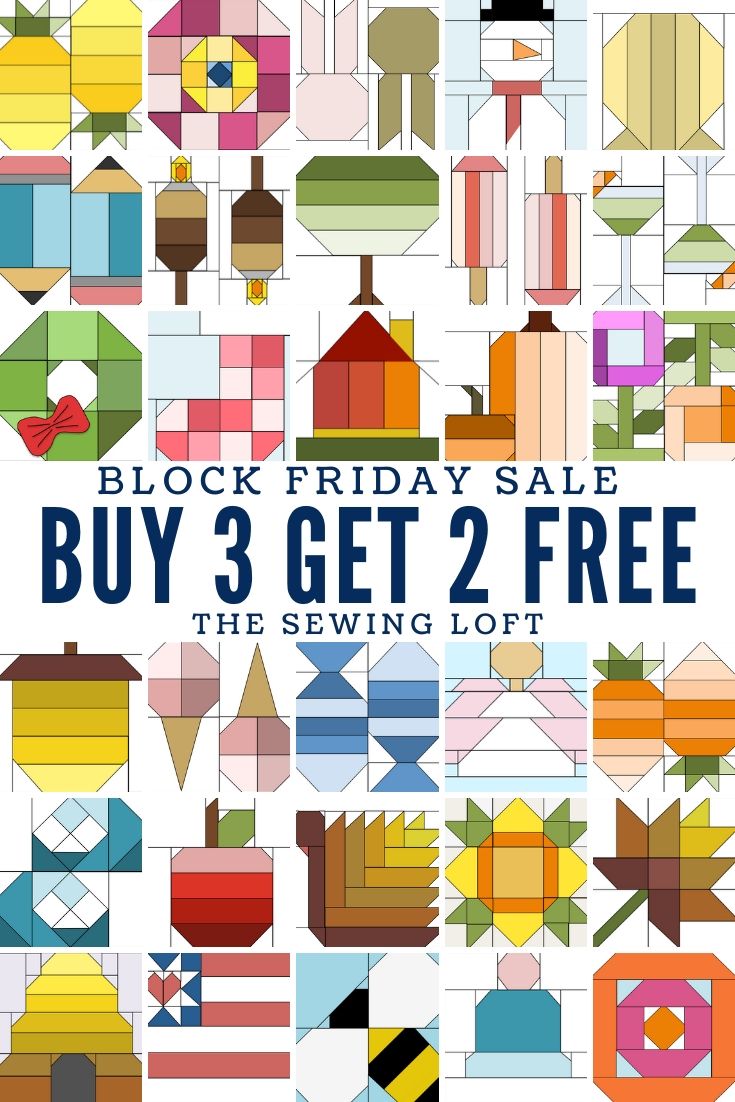 Block Friday Holiday Special
So, for a limited time, now until Monday, December 2nd, 2019 you can grab any quilt blocks you may have missed throughout the year.
For anyone joining the series after we started, let's take a look at the blocks we've made so far this year.
The best part about the Block Friday Holiday Special is that no coupon is required! Just load up your cart with your favorite blocks and the discount will instantly be applied at checkout.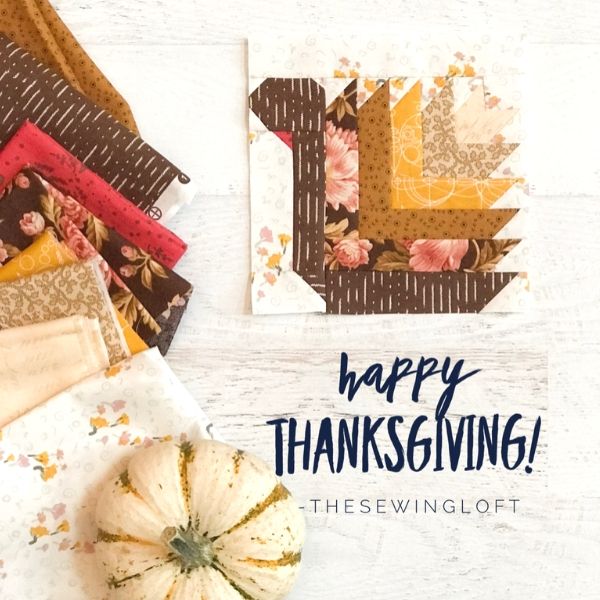 Remember the special promo starts now and runs until Monday night, midnight. So go ahead, make the pies, stuff the turkey and then start shopping your favorite blocks here.
From my family to yours…