After the friends and family leave, most folks will start surfing the internet to find the best Black Friday shopping deals around. To join the fun, The Sewing Loft is hosting a "Block Friday" holiday special.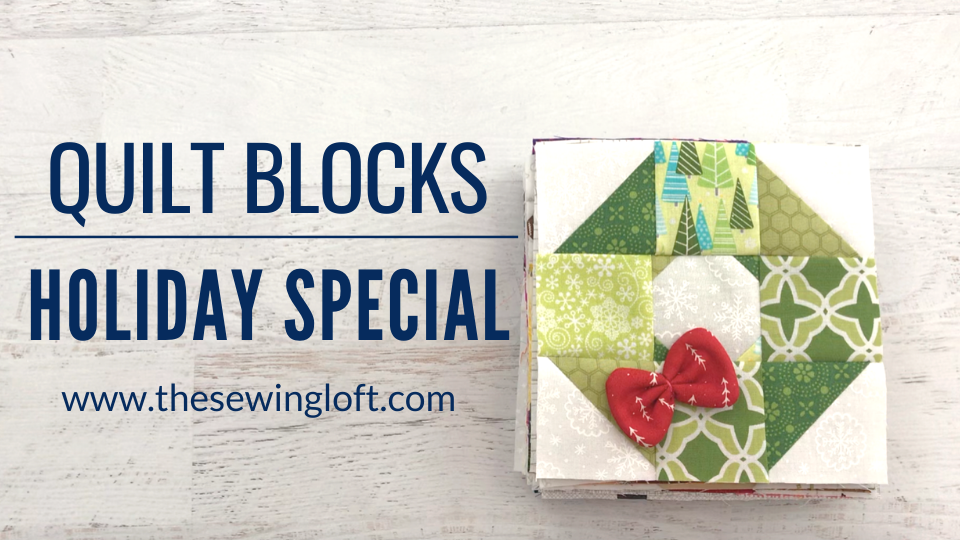 It's no secret that creating fun and playful quilt blocks is my jam and through the years I have designed more than my fair share. I have built up a library of almost 100 different blocks. Each is designed to inspire you and help sharpen your skills. When grouped together, they can create the most amazing quilts.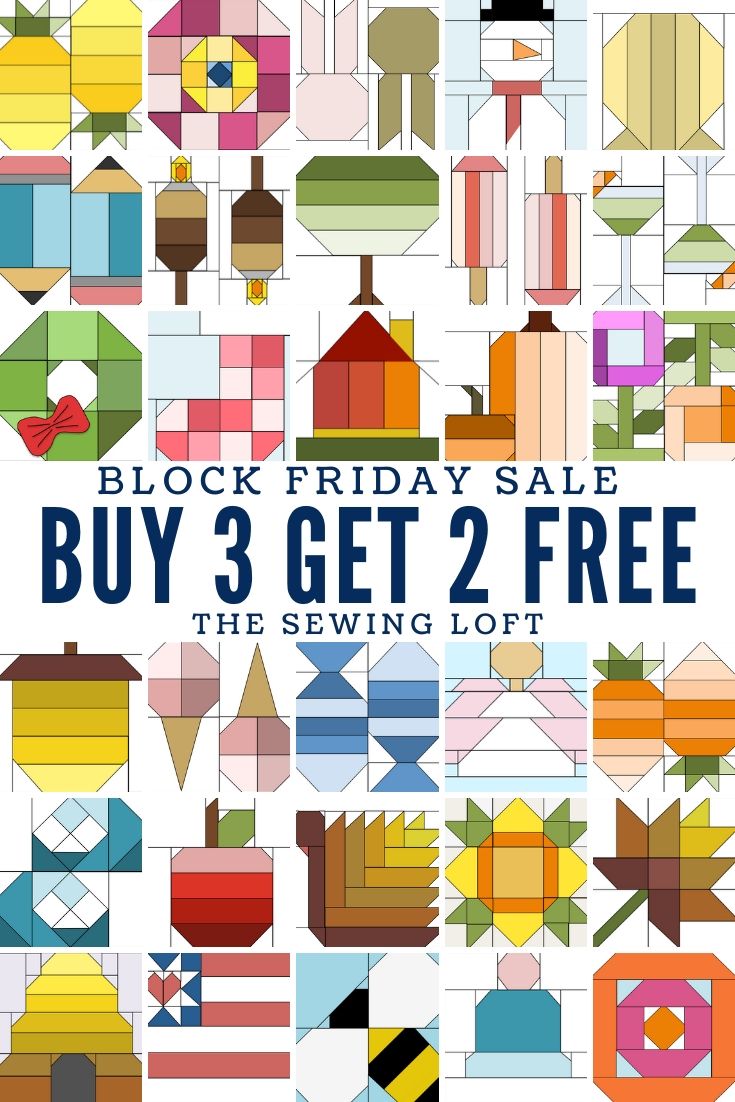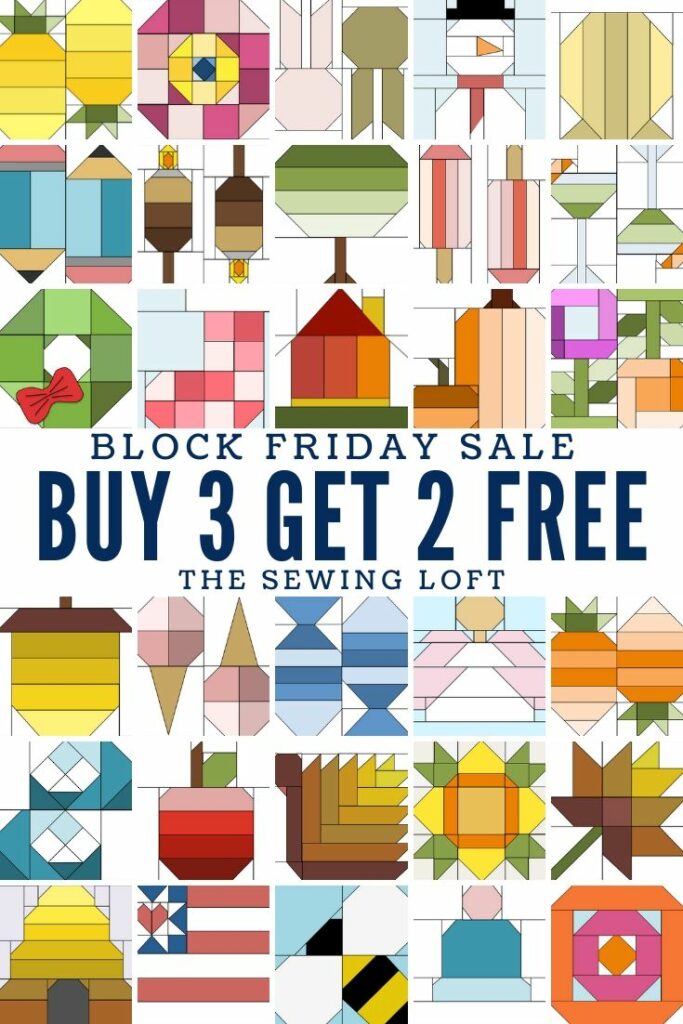 Block Friday Holiday Special
So, for a limited time, now until Wednesday, December 1st, 2021 you can grab new quilt blocks to add to your library.
Let's take a quick peek at the blocks you will find in the shop. Each block design is shared in two finished sizes and requires no special tools, templates, or rulers. Just cut your fabric to size and start stitching! The sale includes all of the blocks shared in the Blocks 2 Quilt series, the Quilt Layout Bundle set, and the Spacer Blocks. There are endless possibilities when you mix and match them together. Now is the time to grab your missing blocks on sale!
The best part about the Block Friday Holiday Special is that no coupon is required! Just load up your cart with your favorite blocks and the discount will instantly be applied at checkout.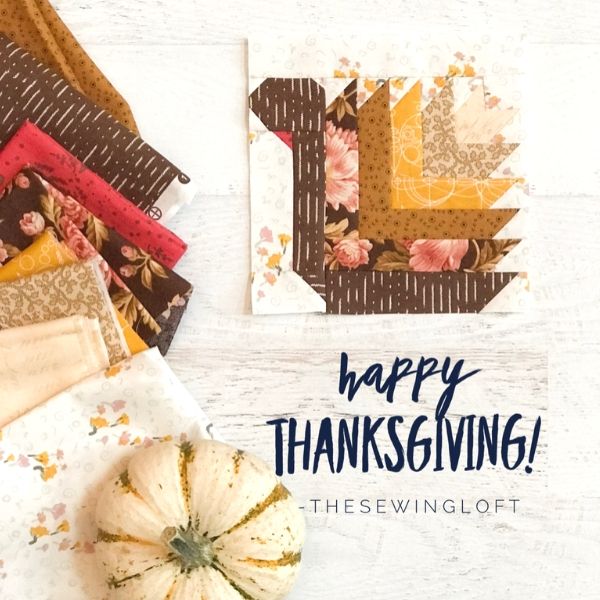 Remember the special promo starts now and runs until Wednesday night, midnight. So go ahead, make the pies, stuff the turkey and then start shopping your favorite blocks here.
From my family to yours…

ps- don't forget to check out my Ultimate Gift Guide for affordable quilting gifts here.