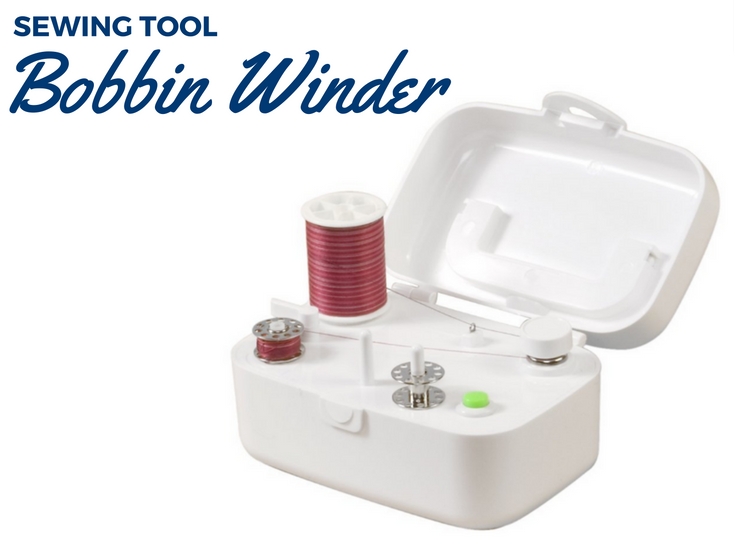 Bobbin Winding Machine –
tool
A small mechanism used wind thread onto a bobbin that is separate from a sewing machine. 
Most home sewing machines come with a built in bobbin winder feature, however, some home sewing enthusiasts prefer to have a separate bobbin winding machine.  The portable bobbin winder enables the sewer to wind extra bobbins without having to stop and un-thread their sewing machines first before utilizing the machine's bobbin winding feature (see the manufacturer's instructions that coincide with your machine).  Portable bobbin winders are inexpensive and saves time when working on a project. 
Let's see it in action.

Bobbin Winder Stats:
Who:  All home sewing enthusiasts need to utilize their machine's built-in winding feature or purchase a separate portable bobbin winder machine.  See manufacturers instructions on how to utilize your machine's built in bobbin winder on your machine.
What: 

Bobbin winders whether portable or built-in are needed to wind thread evenly around a bobbin. Both can come with thread guides and thread cutters.

Where to find:  You can purchase an inexpensive portable bobbin winder during your next visit to your local quilting shop or here on-line. 
When To Use: Bobbin winders, whether built into the machine or a portable machine, help to wind the thread on the bobbin and help to distribute the bobbin thread evenly so that it will be compatible with the tension of the top sewing machine thread.
Fun Facts:
Many portable bobbin winders come with an electric cord and can also run on batteries.

The only type of thread that can't be wound onto a bobbin is elastic thread.

The bobbin thread completes the bottom part of the sewing machine stitch. Having thread wound with the wrong tension can result in thread jams, thrown off stitches, and other sewing machine problems.
Click the photos below to learn more ways to use bobbins in your everyday sewing.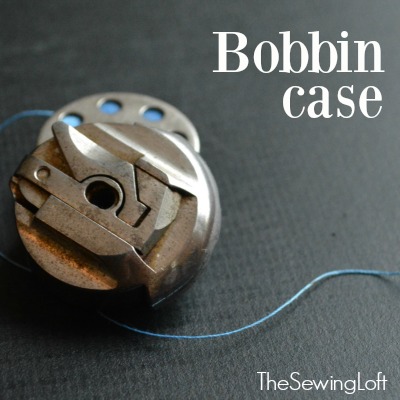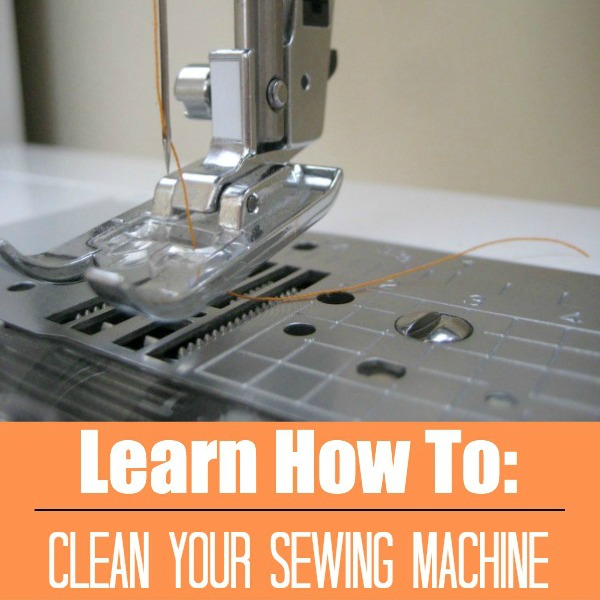 Hello! Are you new here?
Do you want to learn more about sewing? If so, be sure to sign up for our newsletter HERE and never miss a stitch! Daily Sewing Tips, Everyday Projects and Fantastic Inspiration delivered straight to your mailbox!

Bonus– free download with newsletter sign up.

Feel free to connect with me on Facebook, Pinterest, or Instagram.  I look forward to getting to know you and stitching up a storm!