I know we are smack in the middle of summer but everywhere I turn, I see Christmas in July and it's giving me all the feels. So, I thought it would be fun to experiment with a few of the earlier blocks in the blocks 2 quilt series. The first on my list was the Christmas Angel quilt block.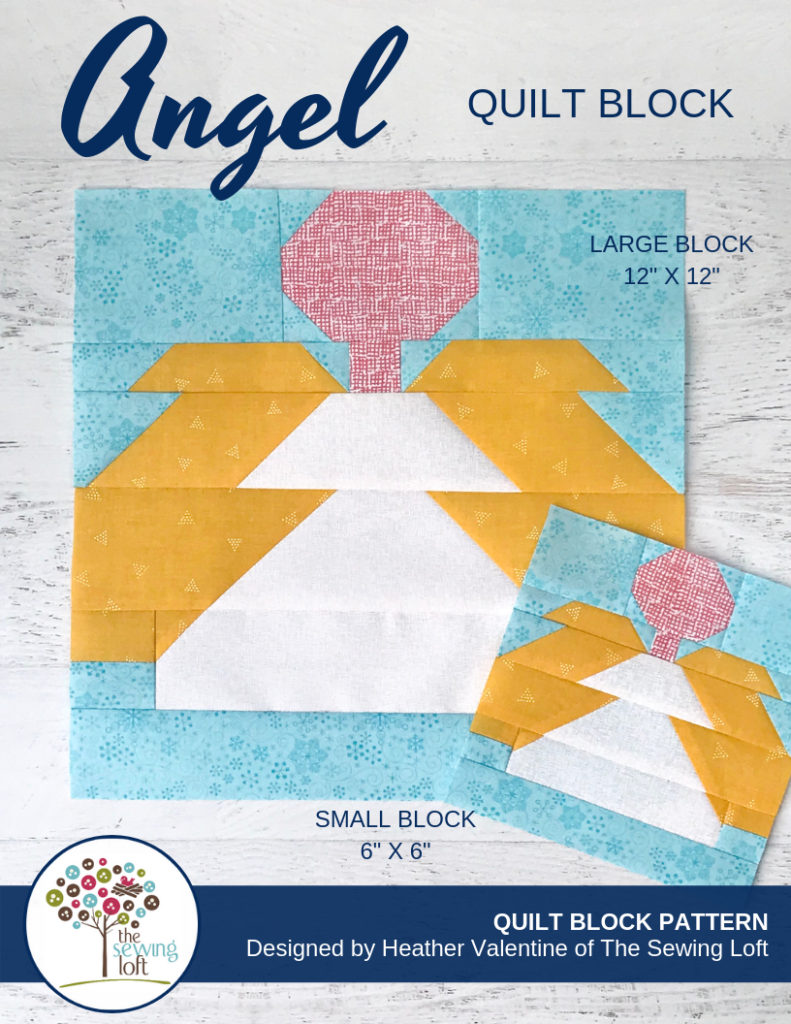 Honestly, this block was never really part of the Blocks 2 Quilt series and for some reason, I always felt like it still needed some design tweaks. So, this was the perfect excuse to revisit the block.
Christmas Angel Quilt Block
Each finished Christmas Angel quilt block measures-
6″ x 6″ (15.2 x 15.2 cm)
12″ x 12″ (33 x 33 cm)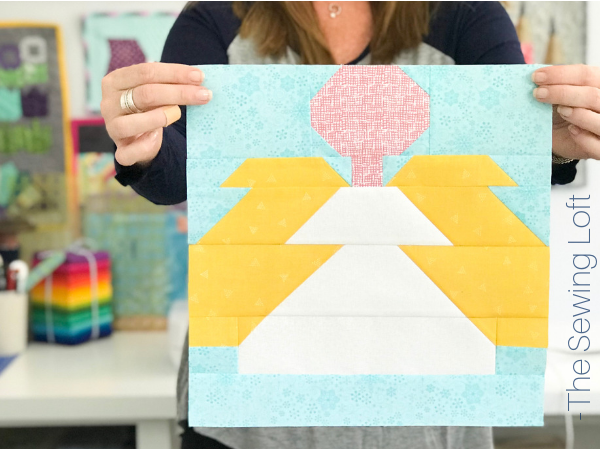 Material & Tool Supply List:
Assorted Scraps: Pink, Yellow, White & Background Prints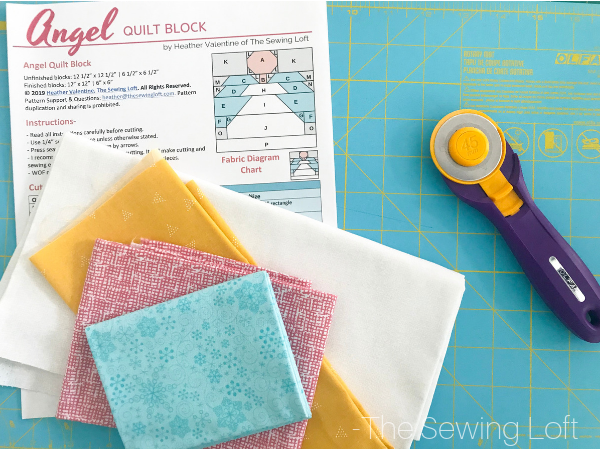 Now, even though the adjustments are small, I'm really happy that I took the time to make them. (plus, I found a typo… it happens but boy, I wish someone would have emailed me!)
In the past 6 months, I have really sharpened my skills in EQ8 and I think that my patterns are really starting to shine. It's little tweaks like elongating the upper area of the wing that helps make it stand out and away from the body. They now appear fuller and have a fluffier outlook.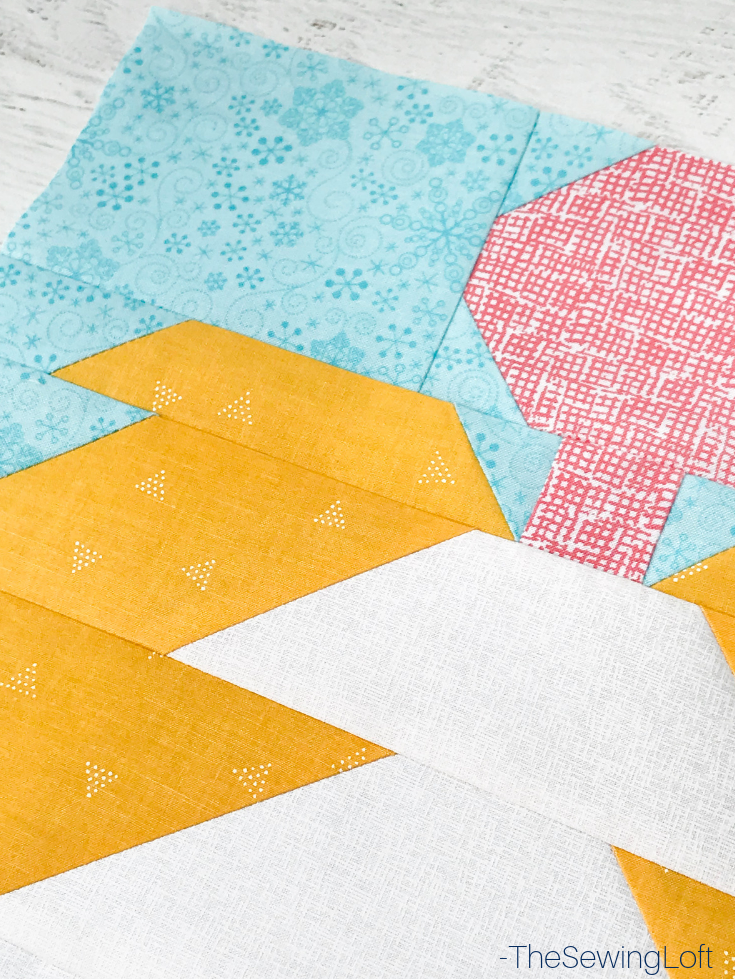 I played around with a few different color pallets while working on the design table in EQ8 but I had to give the traditional ones a hard pass. Something about this color story seemed to be a better fit. It inspired me so much that I've been stitching up a storm ever since… Meaning, something fun is coming!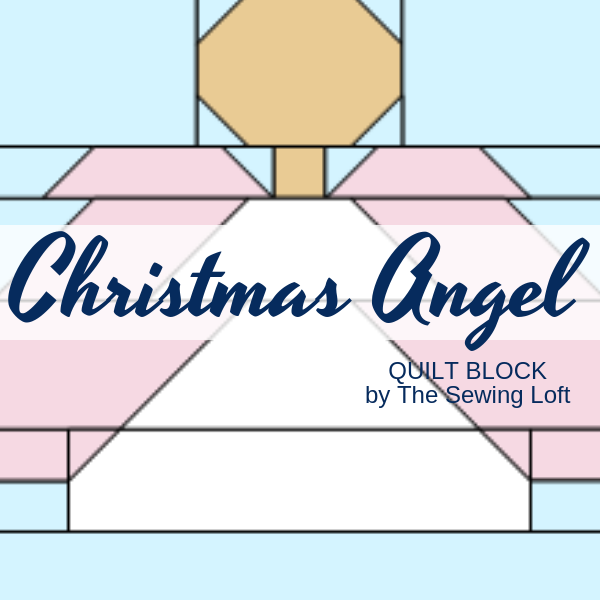 This week you can add the Christmas Angel quilt block pattern to your library for free after that, it will be available for sale in the shop. Plus, For anyone who previously downloaded the block, the updated pattern is already in your account. You just need to head to the dashboard and download it again.
So be sure to keep your eyes peeled because something fun is in the works and if you've been following along each week, you already have the blocks!
Pinnable Christmas Angel Pop Quilt Block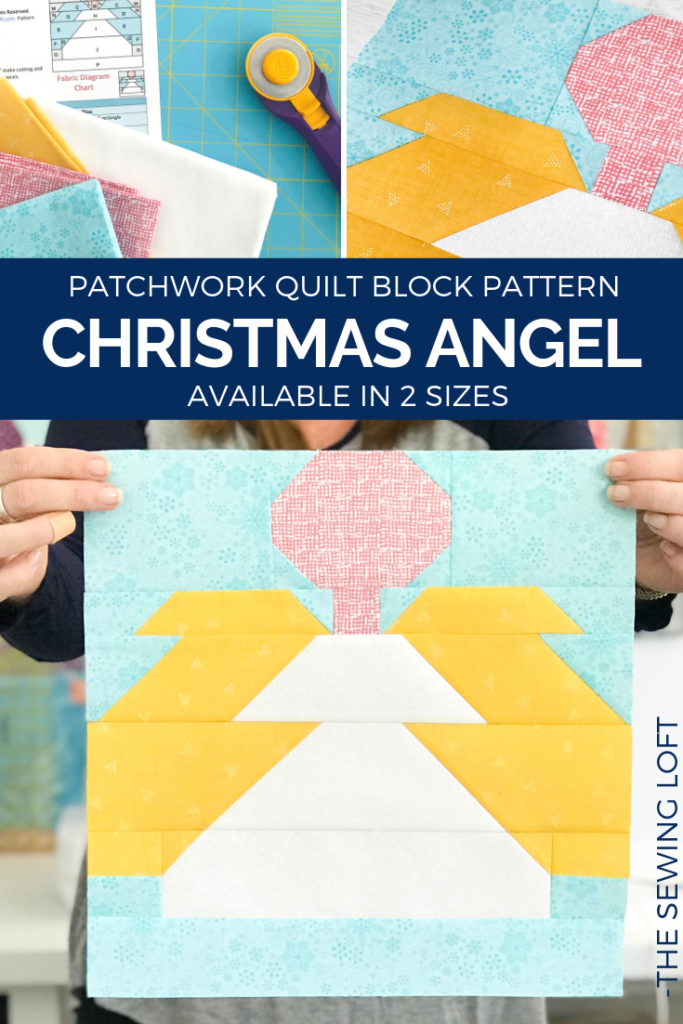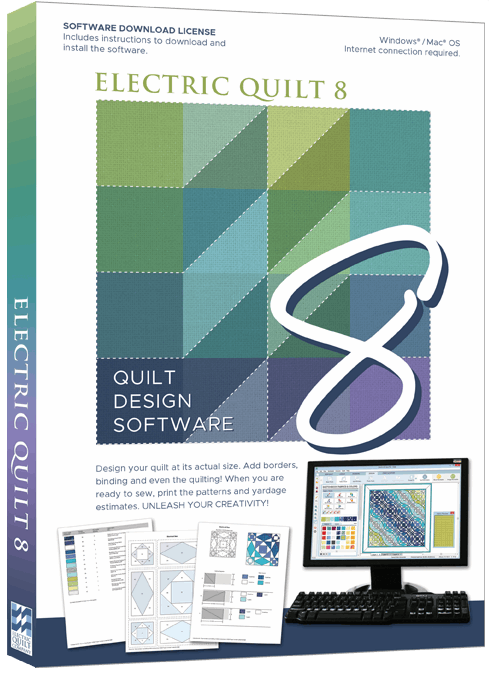 For anyone feeling inspired to give EQ8 a try you can learn more about the program here and use my code "EQ8HEATHER" at check out for an additional 20% off discount. (Then be sure to tag me when you start sharing your designs because I want to cheer you on!!)
If you are on social media, don't be shy! Please share a few snapshots of your finished blocks with me using the hashtags #blocks2quilt and #TheSewingLoft so I can find them.
Remember the Blocks 2 Quilt series is a year-long program to help build your block library and improve your skills. Be sure to sign up for my newsletter here and never miss a block.

Hello! Are you new here?
Looking to learn more about quilting & sewing?

Be sure to sign up for our newsletter HERE and never miss a stitch! Daily Sewing Tips, Everyday Projects, and Fantastic Inspiration delivered straight to your mailbox!

Bonus– a free download with newsletter sign up.
Feel free to connect with me on Facebook, Pinterest, or Instagram.  I look forward to getting to know you and stitching up a storm!