Whether you want to sew yourself a circular skirt, a round tablecloth, or a Christmas tree skirt, a circular piece of fabric can create a bigger challenge than its rectangular counterparts when it comes to hemming. Lucky for you, we've got a few tips up our sleeve to take the guesswork out of sewing a circular hem!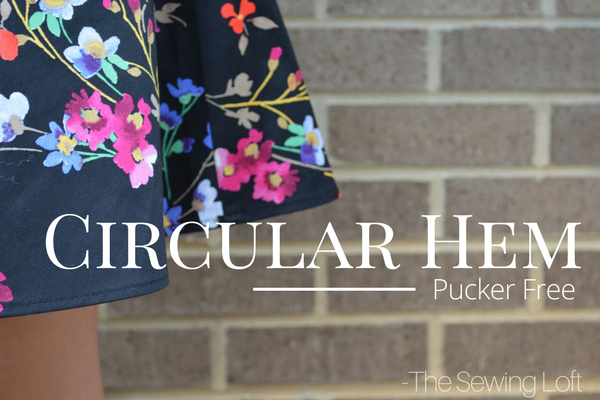 How to Sew a Circular Hem
Sew a basting seam ¼ inch in from the raw edge of the entire piece of fabric. This will help you stabilize your hem and make it easier to keep the hem even as you go around. Keep your thread tight for this – if it slightly gathers your fabric, that's actually going to help you out in the next steps.

If your basting seam doesn't gather your fabric, pull on the threads a little bit to gather it by hand. The point in doing this is that the circumference of the fabric is actually a little bit bigger on the raw edge than it will be in the position of your final hem, so you want to gather the fabric slightly on the raw edges to make it match the circumference of the hemmed position.

Fold the fabric under (toward the wrong side) all along this basting stitch line, and press it in place.

Fold the fabric on itself again, pressing and pinning in place. This fold should measure the final size of your desired hem.

Sew a straight stitch around the fabric, keeping your stitches close to the folded edge of the fabric.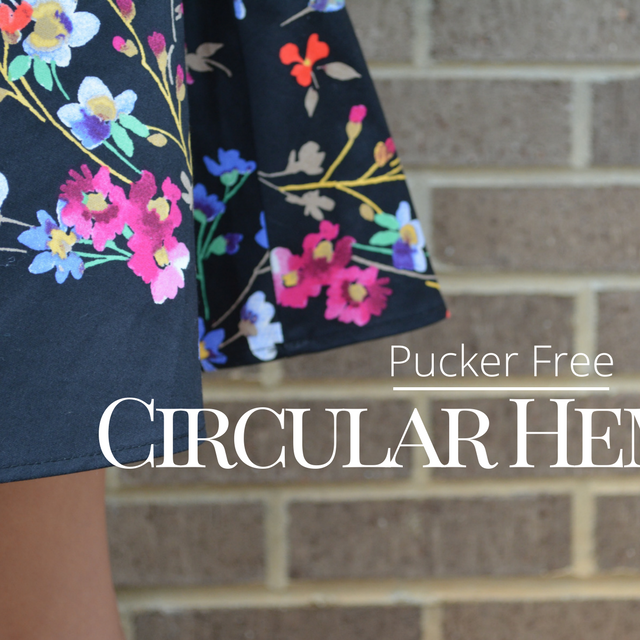 Now that you know how to keep your circular hem pucker free what will you make?  For me, the first thing that comes to mind is a new Christmas tree skirt!

Additional Posts of Interest:
Hello! Are you new here?

Do you want to learn more about sewing? If so, be sure to sign up for our newsletter HERE and never miss a stitch! Daily Sewing Tips, Everyday Projects and Fantastic Inspiration delivered straight to your mailbox!

Bonus– free download with newsletter sign up.

Feel free to connect with me on Facebook, Pinterest, or Instagram.  I look forward to getting to know you and stitching up a storm!