This post is sponsored by Blair.com, but all opinions are my own.
With the holidays around the corner, the studio is a beehive of activity and every day is beyond different. Meaning, my plans can flip on a dime and I've got to be ready to roll with it. That "roll with it" attitude starts the minute I get up in the morning.
Finding just the right pieces in my closet to carry me through no matter what the day brings is the perfect way to start. Luckily, Blair.com has me covered with easy dressing options for anything the day brings my way. Here are a few of my favorite picks to keep me looking and feeling good no matter what my day brings.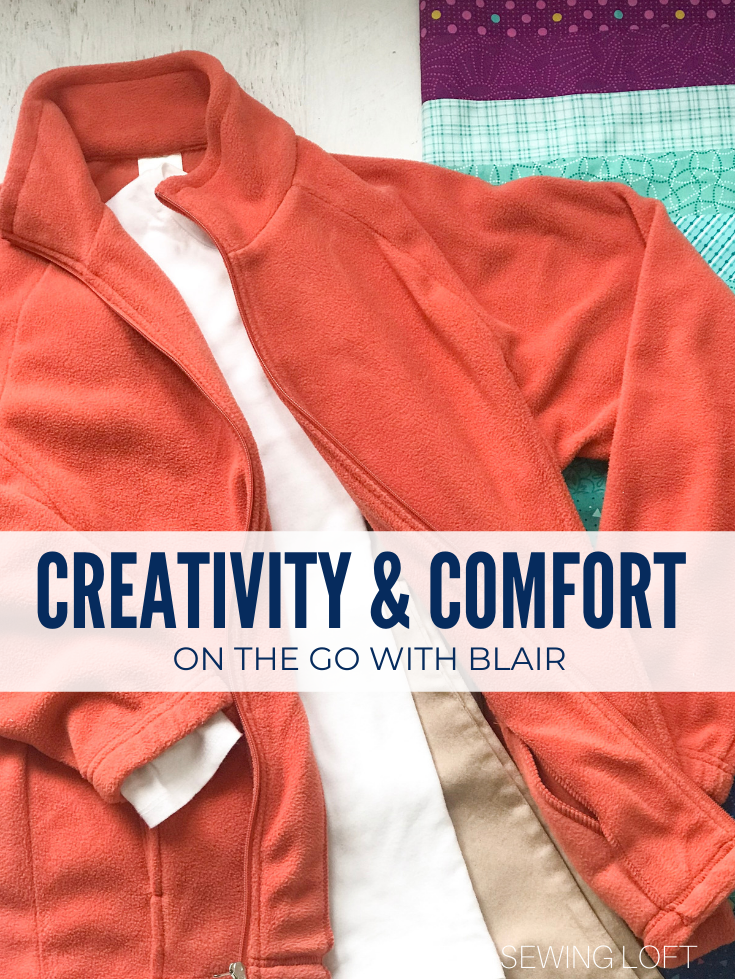 Since this past week has been filled with a few deadline doozies, I thought I would share real-life examples of how varied my days can be. From impromptu photoshoots to sneaking in time for self-care, it's all covered!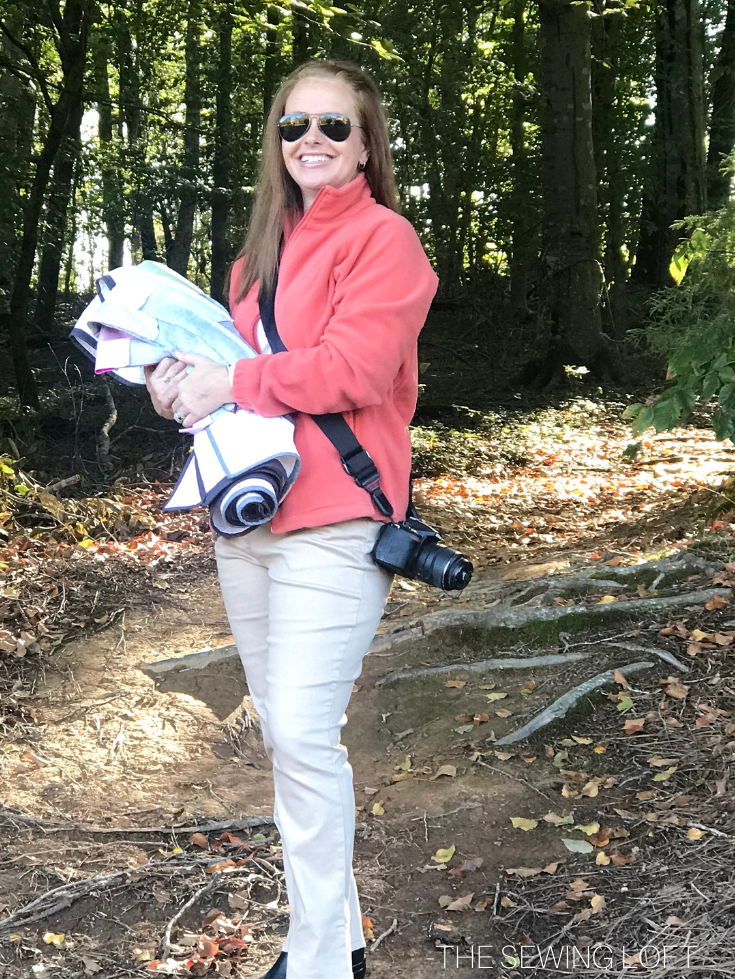 The first thing on my hit list was snapping a few photos of a new quilt, Day Dreams, before sending it off for longarm quilting. Basically, I'm itching to share this design with everyone but still, have a few final details to work out. 
If I haven't said it before, comfort is key in my world. I'm really not a fussy gal and but slouch is definitely not my style. That's why I love the versatility of the Scandia Jacket. When paired together with the Boot Cut Jean, I know that I'm ready for anything the day might bring, even an impromptu photoshoot.
Finding just the right spot to snap a few pictures of my latest quilt top can require some exploring. Luckily, my local area is filled with hidden trails, winding drives, and beautiful backdrops. So, on days when the weather is nice, I try my best to toss the camera in the car. This way, if I find myself down a winding road and time allows, I can pull over and start exploring!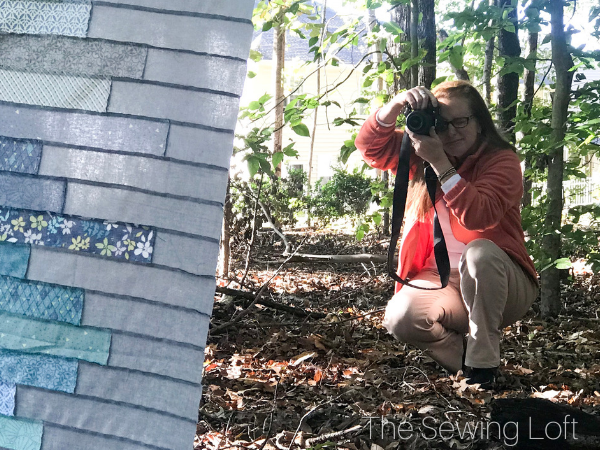 Achieving just the right shot is so much harder than one might think. From lighting to the background, it's all-important and boy, do I still have a TON to learn! A good friend and fab photographer once told me that I need to be at the right level. That means getting down and dirty from time to time. Thankfully, my clothes are always up for the challenge!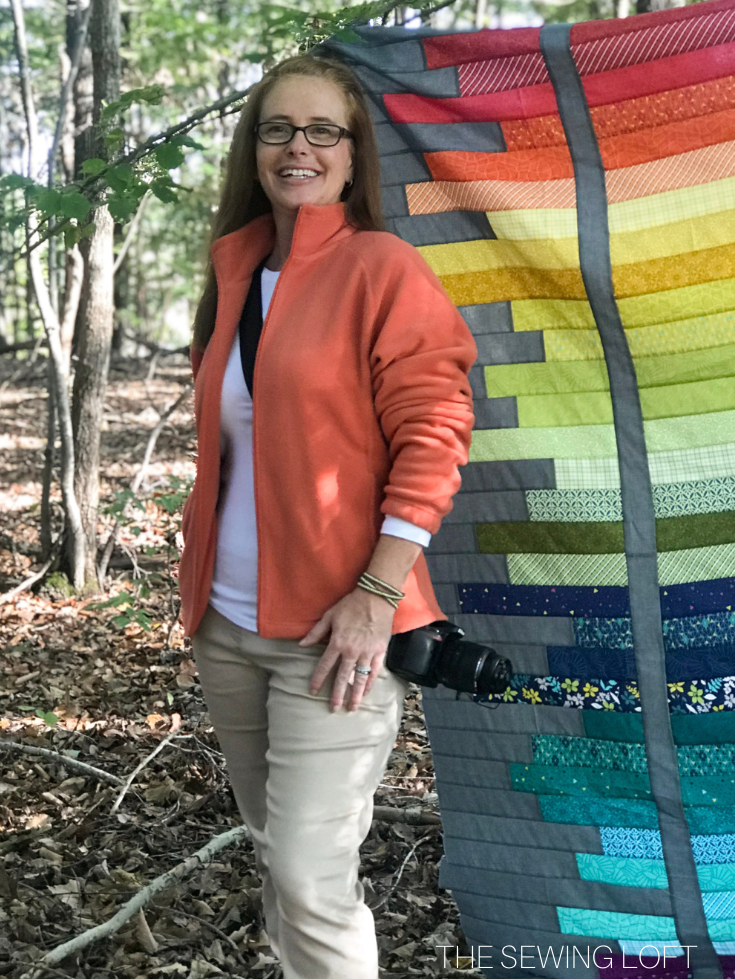 Plus, the versatility of these pieces makes them easy to mix and match with other pieces in my line up.
Creative Self Care-
For me, creativity is one of those things for me that needs to be nurtured. That means I need to take a few minutes every now and again to recharge and focus. Now that can mean many different things depending on how much time I actually have on my hands.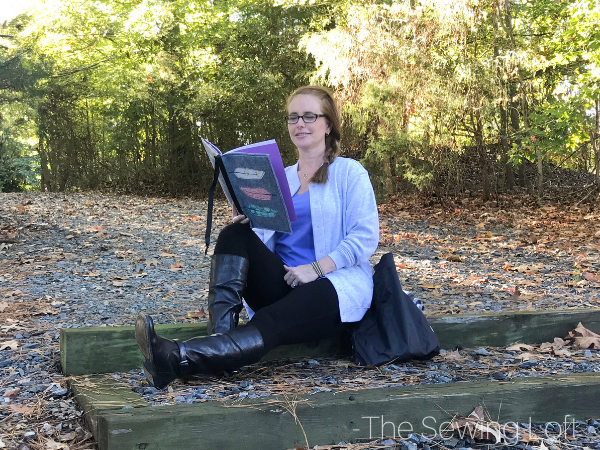 Leggings | Essential Stretch Tank | Fleece Jacket
This week it was a simple stroll along my neighborhood trails and a quick glance through my sketchbook.
While I was looking through my sketchbook, Mother Nature came to visit and two deer zoomed by, it was a fun reminder to slow down and enjoy every moment.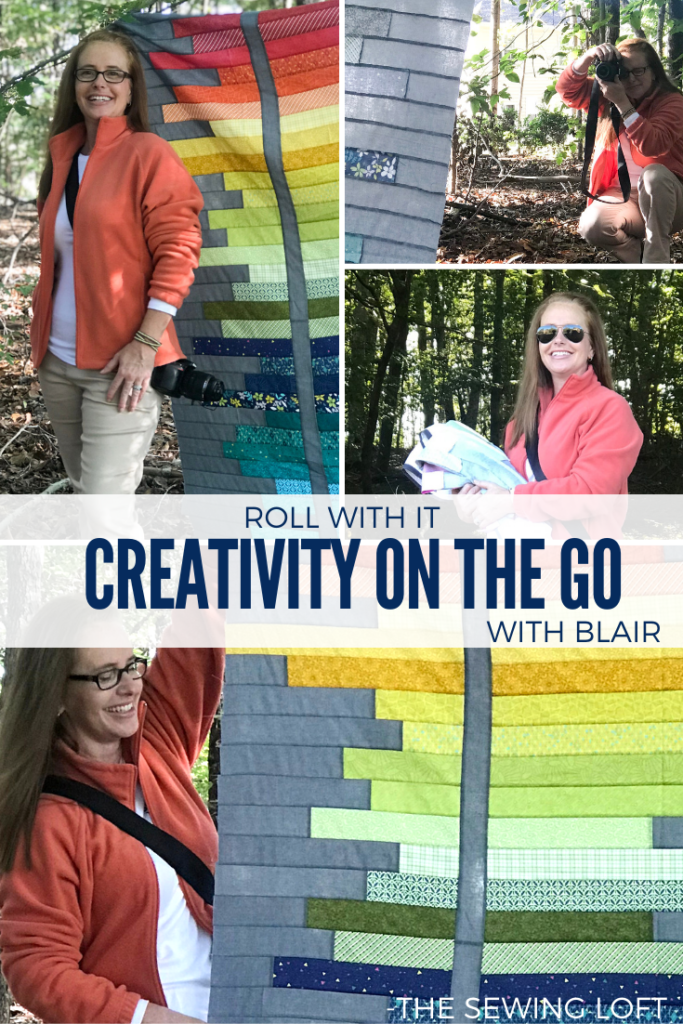 Ready to keep your creativity flowing no matter what the day or busy season brings? Be sure to check out the easy living, everyday pieces from Blair.com. Their wide color assortment is perfect for every color pallet!

ps- You can see more of my sewing adventures with Blair.com here.