Custom piping is easy to create and can enhance even the simplest of projects. That's right, in just a few simple steps, this custom trim can completely transform your project.  Let me show you how in just four simple steps.
Create Custom Piping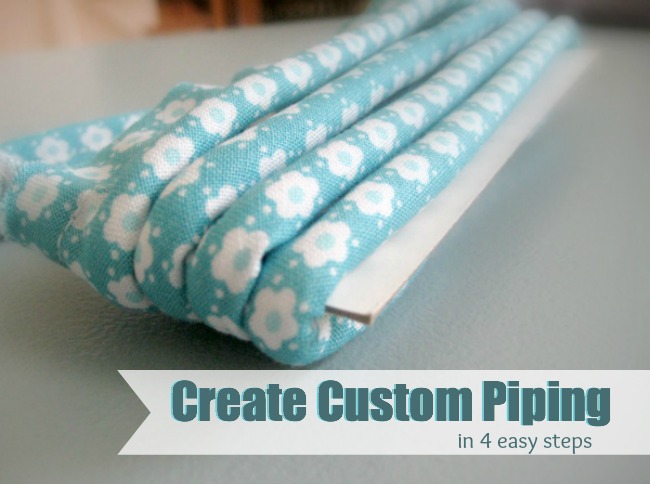 This project is for all levels.
Skill Level- 1 Button
Supplies:
Tools:
sewing machine
zipper foot
basic sewing supplies
Basic Instructions:
Attach your zipper foot to your machine and check the needle position.

Lay right side of your bias strip on a flat surface and center your cording on top. 

Fold the bias fabric in half, matching raw edge to raw edge.
Straight stitch close to the cording with your zipper foot.  *Tip: Stitch about 1/8″ from the cording for basting. Then when cording is sandwiched between the layers of fabric in your project, you will use your zipper foot again and stitch as close as possible.  This will prevent your basting stitch from being visible.
Creating custom piping is a great way to enhance your project and give it that personal touch.  The key is not to be caught short.  With just a few minutes of prep work and some simple calculations, you can be adding that professional touch to your sewing with confidence.