Have you ever noticed the printing along the bottom edge of your fabric? Believe it or not, this printing can help with your projects! They're not just branding for the manufacturer; they're actually a series of clues and quick tips to help you pair up fabrics for a bigger project.

The edge of the fabric with printed information is called the selvage (also spelled selvedge). It normally has the name of the fabric or line it's from, the designer or manufacturer, and a series of colored circles. The color markings highlight shades within the print and make it easy for YOU to find similar shades to bring into the project mix. Sometimes it's hard to distinguish one shade from another within the actual pattern of the fabric, so the selvage marking makes it easy by pulling out the individual shade. Think of it like paint swatches for the fabric project, or the individual crayon colors used to color this masterpiece!

To make the most of your fabric, hold up this selvage edge with its colored markings to another fabric's selvage. If two of the colored dots appear to be the same, then the colors might work well together in your project. This is also a great way to choose a solid or tonal fabric print for your project – simply match up the color of the solid or tonal to the color of one or more dots from your patterned fabric's selvage edge. And there you have it – a perfect match!
Once you've used your selvage to help you in this project, you can actually save it for a project all on its own! We've put together a list of over 25 projects you can make with the actual cut-off selvage edges from your fabrics. Check it out!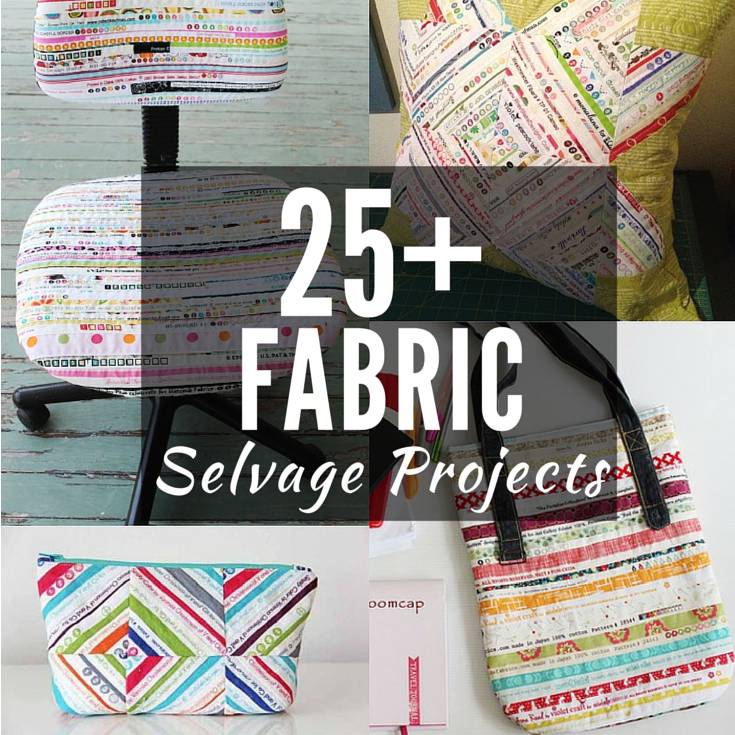 Hello! Are you new to The Sewing Loft?

If so, I'm glad you stopped by and hope that something has inspired you to keep your needle moving!  Don't miss a single project and subscribe via email HERE! Bonus- free download with newsletter sign up. Another great way to connect with me is via Facebook, Pinterest, Instagram, Google+ or Follow along with Bloglovin.  I'm looking forward to getting to know you and creating together!